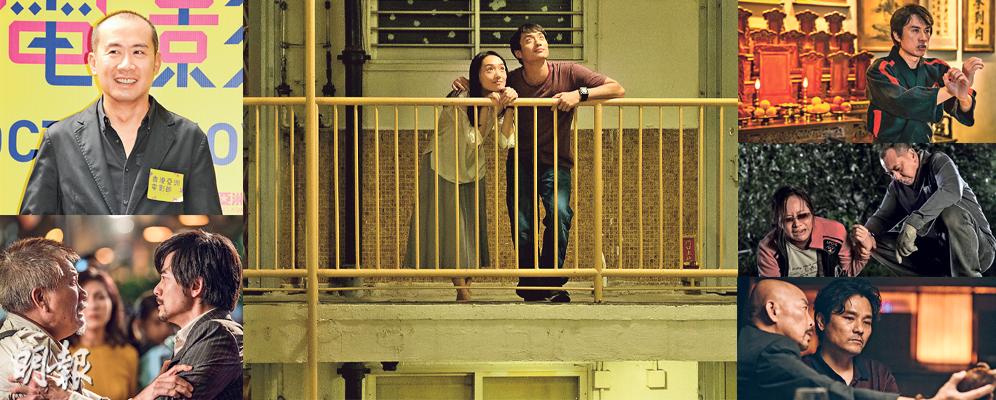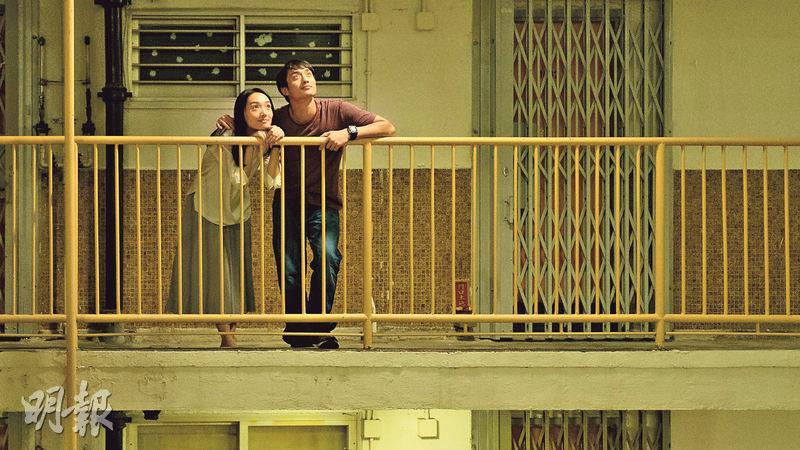 BEYOND THE DREAM made HK$ 15 million, the best performing Hong Kong film since the pandemic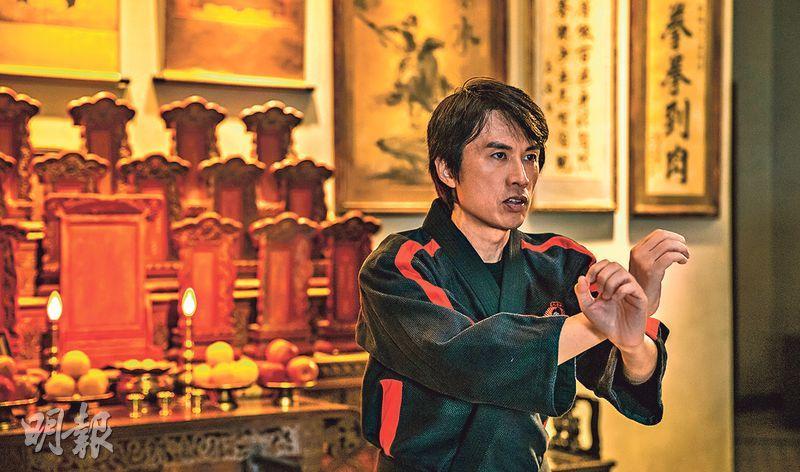 THE GRAND GRANDMASTER opened before the pandemic in January and made HK$ 29 million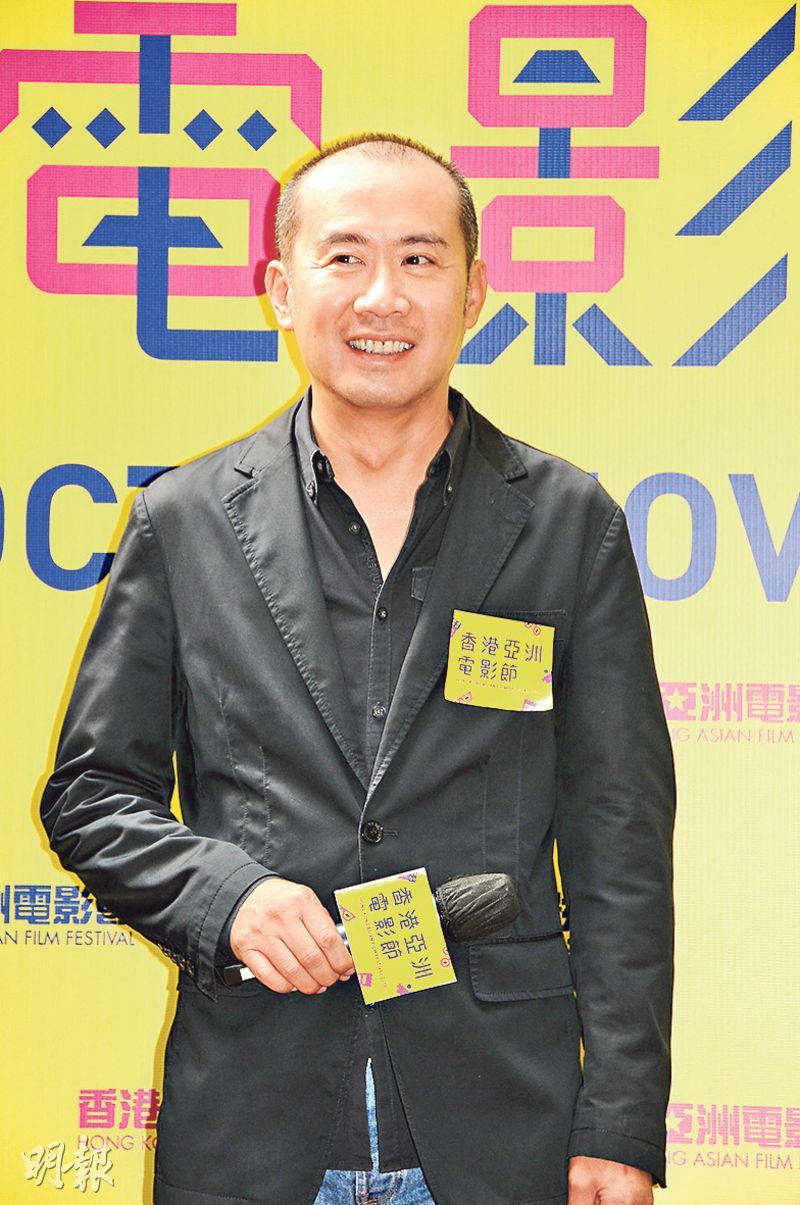 Daneil Lam began investing in internet movies two years ago and considered them a way out for film companies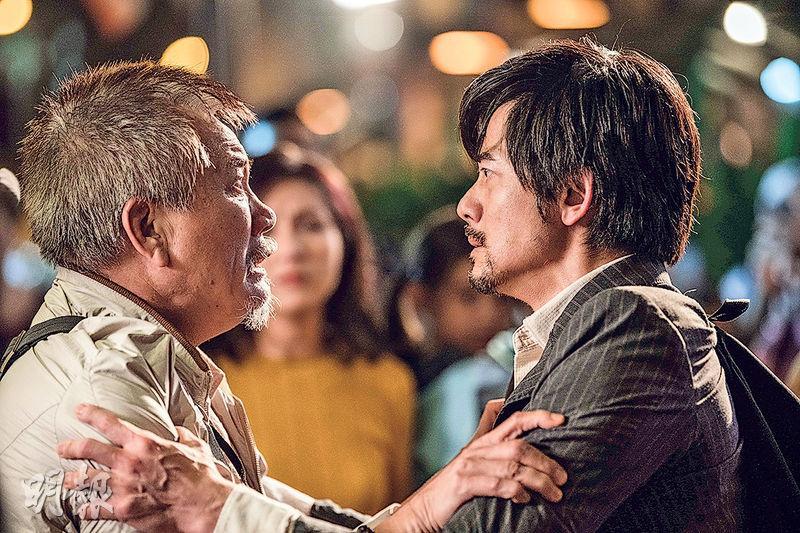 I'M LIVIN' IT had word of mouth and made HK$ 8.3 million
HAND ROLLED CIGARETTE was shot during the pandemic in Hong Kong and even received the Golden Horse Award nominations. Its release date remains unknown.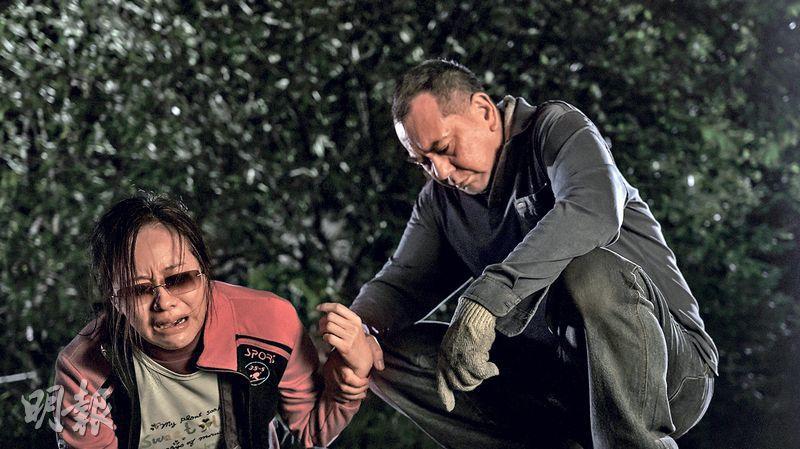 LEGALLY DECLARED DEAD was forced to stop its run when cinemas closed. Upon its return its momentum has already weakened.
courtesy of mingpao.com
In 2020 due to the effects of the novel coronavirus, all Hong Kong cinemas were forced to suspend operations three times this years. Among them were Easter (March 28th), summer vacation (July 15th) and Christmas (December 2nd) golden periods. Over 100 days they remained in zero venue condition. Under the pandemic the ban was lifted, the "gathering limit order" rose the admission rate from half to 75%. However the confirmed cases never reached zero. The pandemic in its fourth wave now still showed no sign of ending. Yesterday the two person gathering limit order was announced to be extended for two more weeks to early next year, Hong Kong viewers would not return to the movies this year. This year Hong Kong film has been drastically impacted, the box office has been brutal. Universe film company boss Daneil Lam Siu Ming felt that even after the pandemic passed, the production rate would not return to the golden age. "Regrettably we can do nothing about it. Hong Kong film's historical mission has been completed." He even said that the pandemic's effect has been worse than when piracy was rampant.
As the fourth wave of the pandemic raged on, FIND YOUR VOICE (YIT HUET HUP CHEUNG TUEN) and THE CALLING OF A BUS DRIVER (AH SOK DIK GOO SI), released before cinemas closed on December 2nd, was forced to stop before their word of mouth spread. Neither film made over HK$ 1 million. Both cinema owners and film companies could only helplessly complain.
This year Hong Kong film releases have been fewer than few, to the point that the 40th Hong Kong Film Awards due to the lack of films postponed for the first time to 2022 for two years to merge into one. The Dayo Wong Tze Wa starred THE GRAND GRANDMASTER (MUK DOI JUNG SI) opened before the January pandemic eruption and made over HK$ 20 million. Although it was no match for his previous Lunar New Year film like the HK$ 44 million AGENT MR. CHAN (DUNG DUK DUT GUNG) it was already considered lucky.
Since the pandemic erupted until now, the best box office performing Hong Kong film was the Kiwi Chow Koon Wai directed BEYOND THE DREAM (WAN OI). It made over HK$ 15 million; Aaron Kwok Fu Sing's I'M LIVIN' IT (MAK LO YUN) had word of mouth and made about HK$ 8.3 million. The Hong Kong Film Award Best Actor Tai Bo's SUK SUK and Chinese American Film Festival Best Actress Sammi Cheng Sau Man's FATAL VISIT (SING HOR SAI MAU SUK ONG) performed worse than expected. The former made HK$ 3.5 million and the latter around HK$ 2.5 million. The Anthony Wong Chau Sun and Karena Lam Ka Yun starred LEGALLY DECLARED DEAD (SEI YUN MO HOR YI) had their acting and word of mouth but to no avail. While in release midway it was forced to stop its run. Upon its return its momentum weakened and made about HK$ 8 million total.
The pandemic not only severely impacted the cinemas, the box office performance, film companies were also cautious about film projects. Universe Film Company boss Daneil Lam Siu Ming felt that even after the pandemic passed, the film production rate would not return to the golden era. "Regrettably there is nothing we can do, Hong Kong film's historical mission has already been completed."
The Herman Yau Lai To directed, Andy Lau Tak Wa and Sean Lau Ching Wan starred SHOCK WAVE 2 (CHAK DAN JUEN GA 2) due to the fourth wave of the pandemic forced cinema closure, originally was scheduled for a simultaneous release with the Mainland on December 24th for Christmas, but now only the Mainland market would keep the schedule. How long would the opening be postponed in Hong Kong no one knew. Executive producer Universe film company's Daneil Lam Siu Ming felt helpless as well, saying the earlier promotions were wasted. However since the pandemic has not ended, there was nothing he could do. Luckily the company this year only arranged for SHOCK WAVE 2 to be released, the effect has not been too great. It only messed up its production start plans. He said that earlier the Oxide Pang Chun directed FLASH OVER (GAING TIN GAU WOON) also postponed its production start due to the pandemic still successfully wrapped up its production. The three Best Actors Louis Koo Tin Lok, Sean Lau Ching Wan and Aaron Kwok Fu Sing starred THE WHITE STORM 3 (SO DUK 3) originally would have started production at the end of the year. Due to the fourth pandemic wave it had to be postponed to after the Lunar New Year to start production.
Lam Siu Ming revealed that for next year two new films have been planned, the Oxide Pang Chun directed air disaster film A380 that had over 100 million yuan in investment and a romantic film. "Since the pandemic has not been completely under control, we can only take one step at a time." He felt that in the future Hong Kong film would be just like Taiwan. It would not be without film productions but its production rate would not return to the past glory days. The 300 to 400 films a year golden era would not be back. Lam Siu Ming has been in the film industry for years. Witnessing the then called "Eastern Hollywood" Hong Kong film industry decline, would he have any regret? He helplessly said, "There is nothing I can do." Speaking of this year's Hong Kong film box office numbers, he lamented, "The pandemic has been worse than piracy back then."
Aside from movies, Lam Siu Ming two years ago began to invest in internet movies with six or seven that have yet to be released. Earlier two or three have been released to decent revenue, including last month's online release of INFERNAL WALKER (MO GAN HUNG JEH ji SUN SEI CHUM HUNG). So far it has already made HK$ 10 million. "This method can save Hong Kong and brings a glitter of hope to Hong Kong film. (Would internet movie become the trend?) It helps the company with another way out. Small productions can be made into internet movies. Big films ultimately still required big productions. In the future the company will walk with both legs."
On the other hand, HAND ROLLED CIGARETTE (SAU GUEN YIN), DISCONNECT'D (DUEN MONG), the Lunar New Year film BUK YUT SING FUN (COMING SOON WEDDING), and the Richie Jen (Yam Yin Chai) and Dior Cheng Yi Kin starred BIG PROJECT (DAI PROJECT) all started production under the pandemic. Mandarin Motion Picture's BREAK OUT BROTHERS (TOH YUK HING DAI) due to the fourth wave of the pandemic was unable to open on December 3rd as scheduled and forced to be postponed until next year. Next year's new film release plans included the Louis Koo Tin Lok, Julian Cheung Chi Lam, Kevin Cheng Ka Wing, Jessica Hester Hsuan (Suen Huen) and Bosco Wong Chung Chak starred G STORM (G FUNG BO). Emperor Motion Picture next year's new films included Benny Chan Muk Sing's final film RAGING FIRE (NO FOR), the Pakho Chau and Charlene Choi Cheuk Yin starred 77 HEARTWARMINGS, the Kathy Yuen (Tong Yi) and Ron Ng Cheuk Hei starred MANG NUI GAING WON (BLIND WOMAN THRILLER), the Ah Sa and Wong Cho Nam starred JUST 1 DAY (CUP NGOR 1 TIN) and the new comer Gladys Li Ching Kwan and Yeung Tin Yu's DIN JI LING (ELECTRONIC SPIRIT). As for next year's film production plans, both major film companies maintained a wait and see approach and would make the decision depending on the pandemic. Conceivably the film industry's bitter winter period would still remain for awhile.