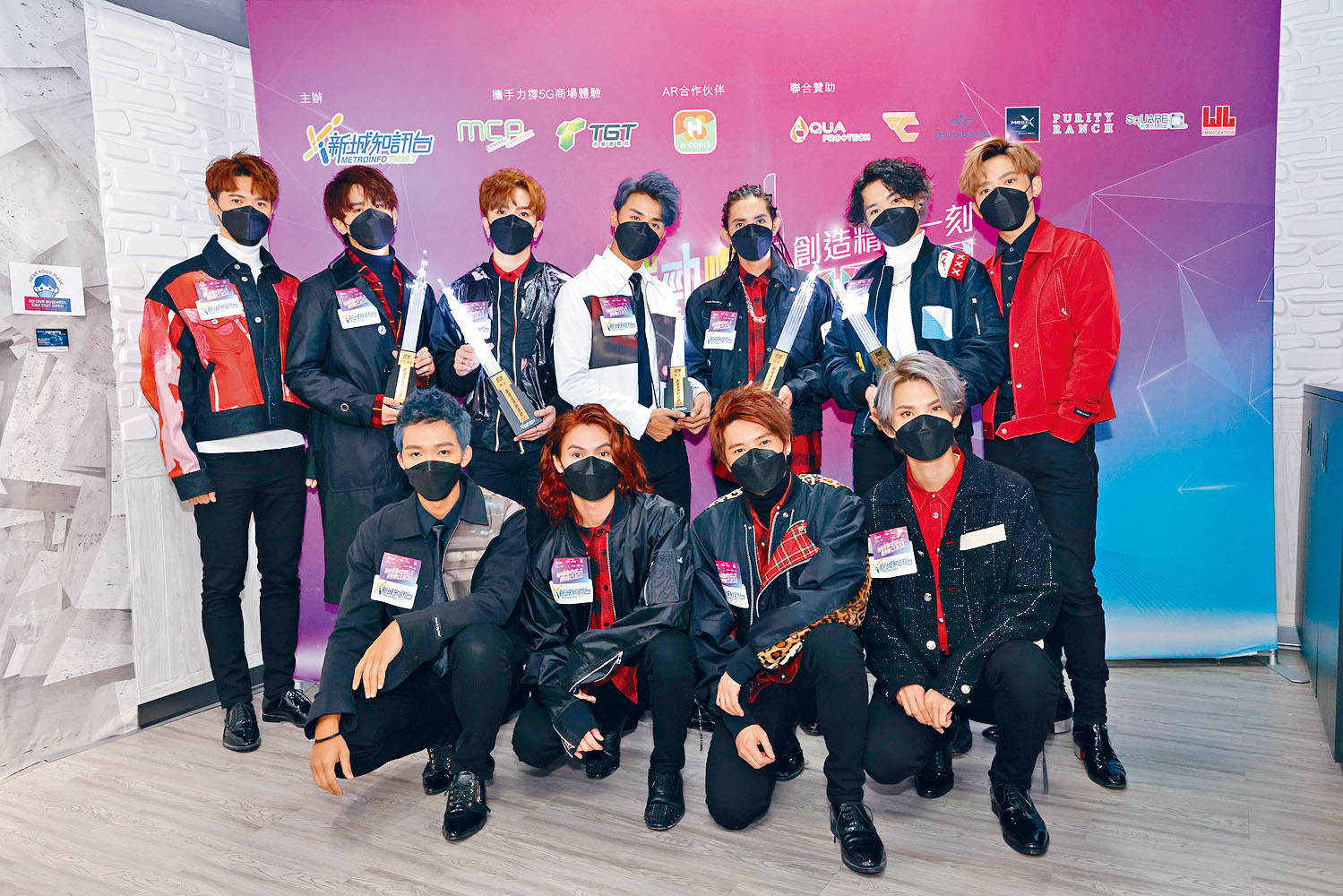 Mirror wins 6 awards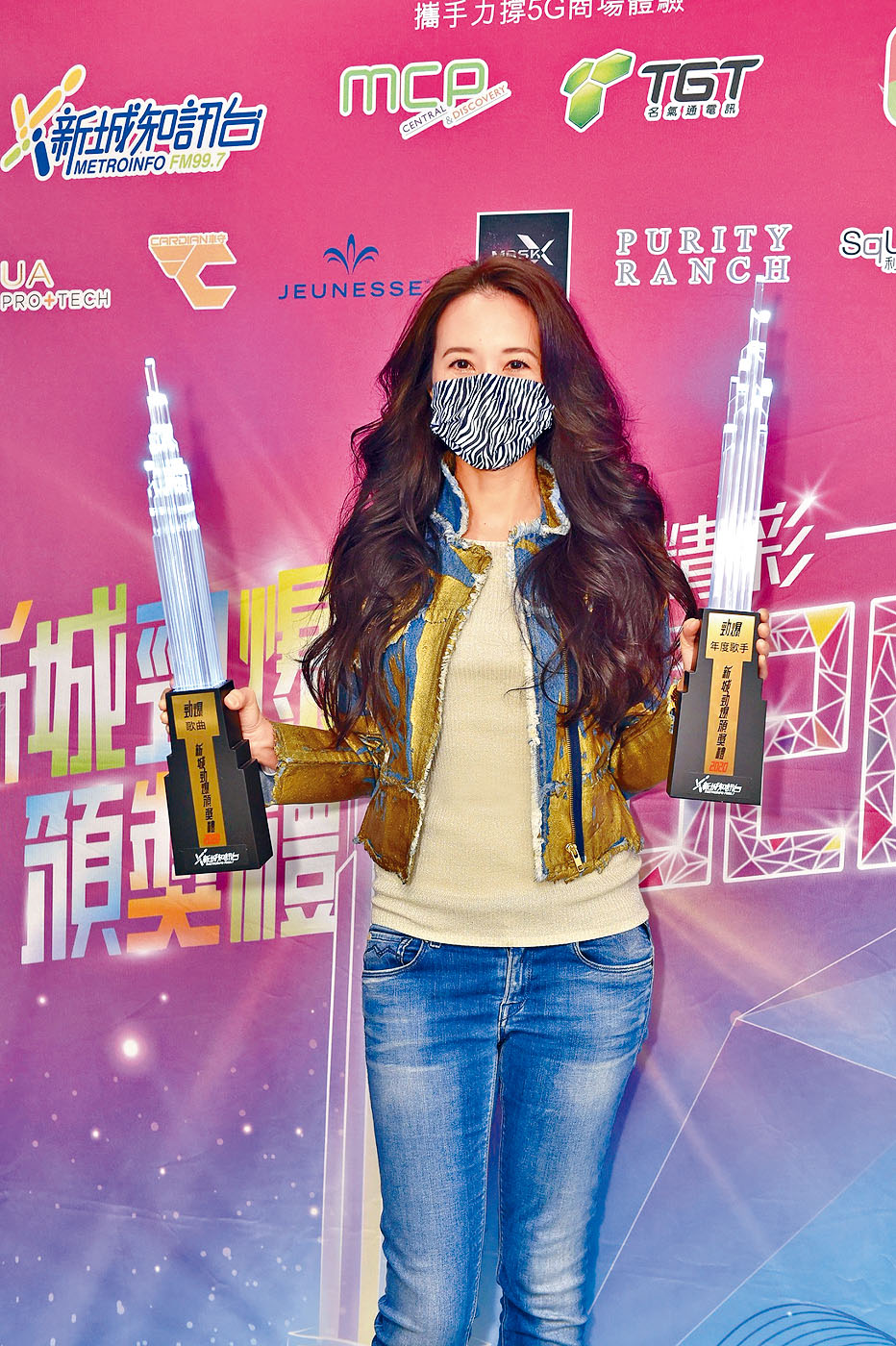 Karen Mok shot a video in advance and is happy that her song has everyone's support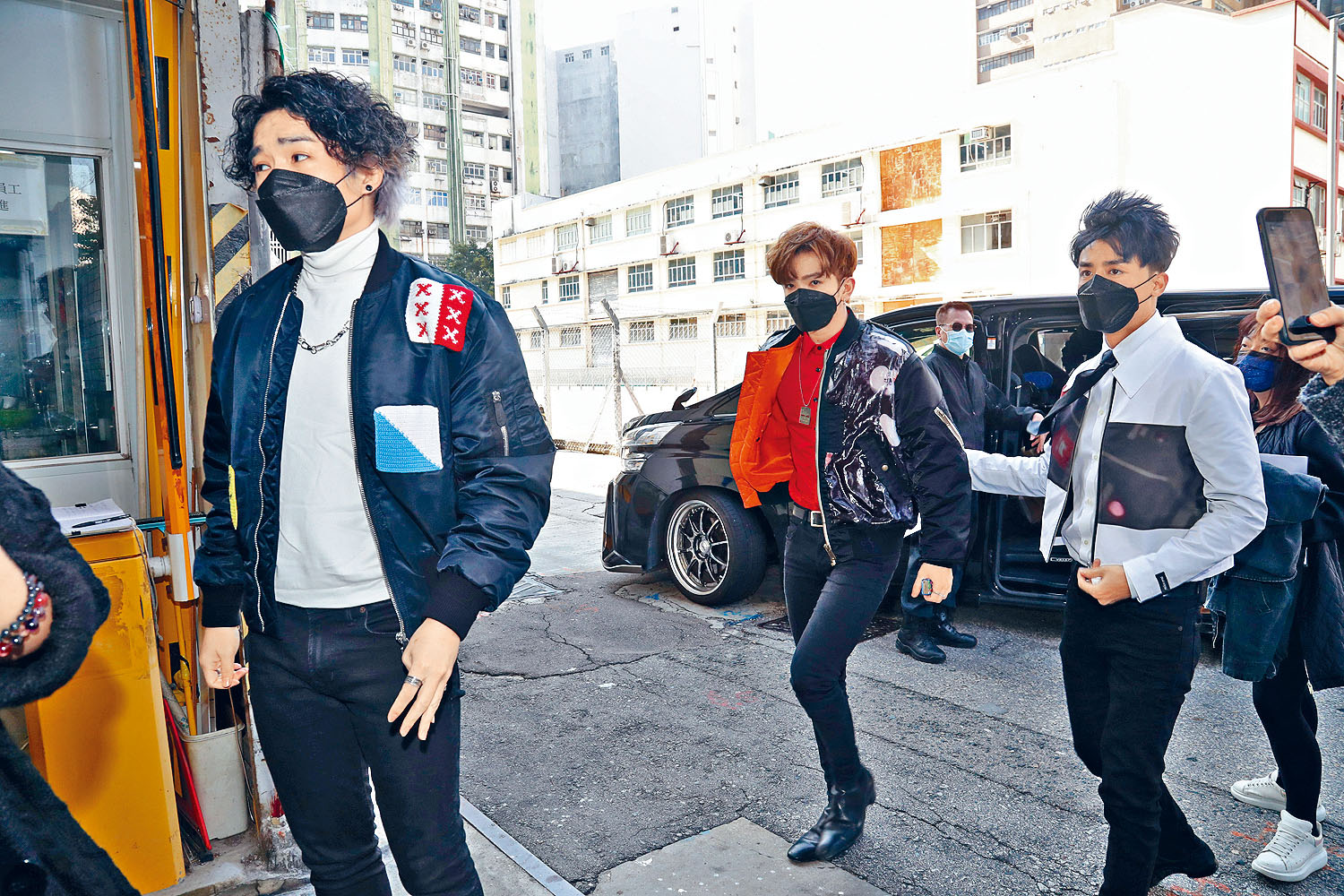 Jer, Anson Lo and Anson Kong enter through the main entrance, while the rest of the vehicle go straight into the parking lot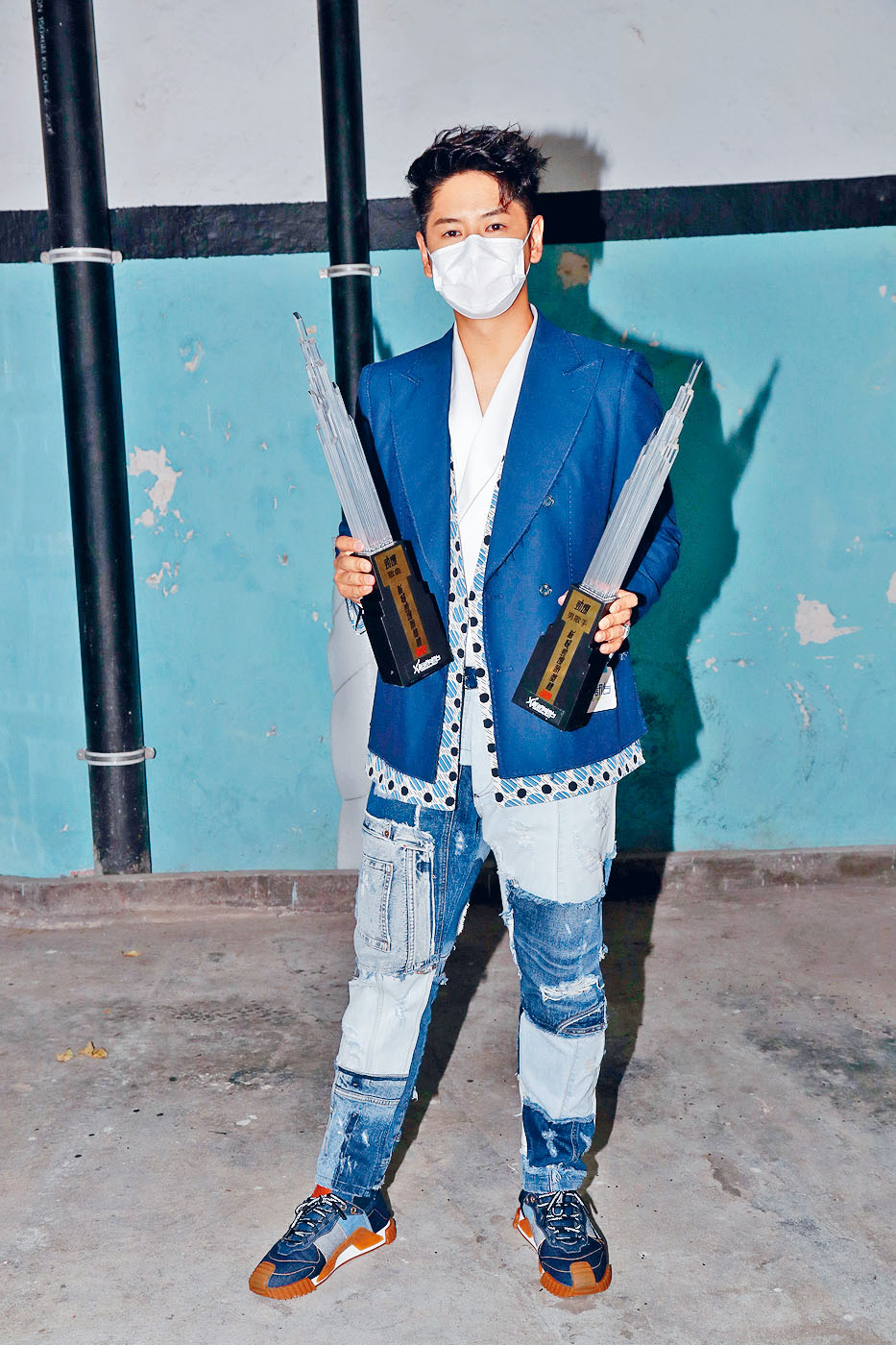 Alfred Hui wins "Hit Male Singer" and "Hit Song"
courtesy of singtao.com
Birthday boy Kenny Kwan gets an award and Charlene Choi celebrates his birthday with him before the race
Hana Kuk keeps her mask on during her performance
Pakho Chau thanks his fans for neither giving up nor leaving him despite the recent controversy
AGA and Karen Mok both take home two awards
Aka Chio hopes the award washes away her bad luck for a new start in 2021
courtesy of on.cc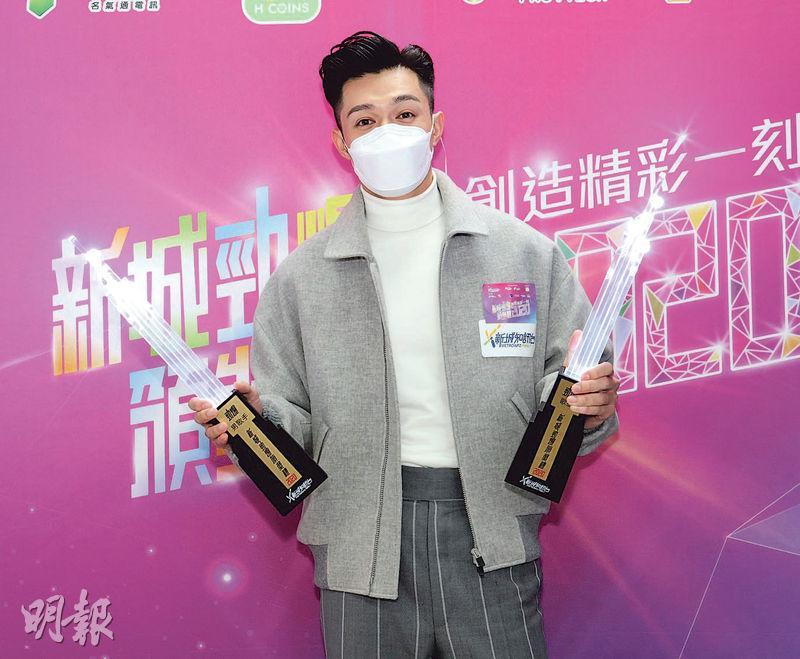 Pakho Chau with the song AFTERMATH wins "Hit Male Singer" and "Hit Song"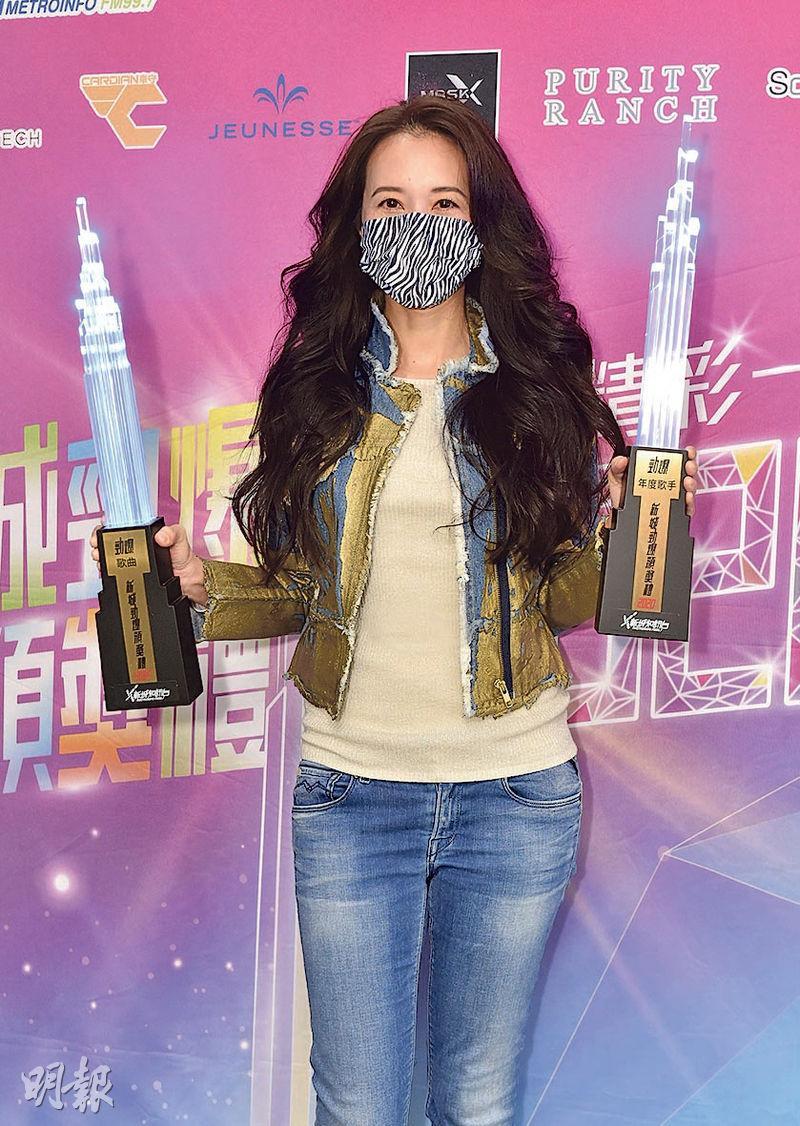 Karen Mok with BREATHING IS HARMFUL wins "Hit Singer of the Year" and "Hit Song"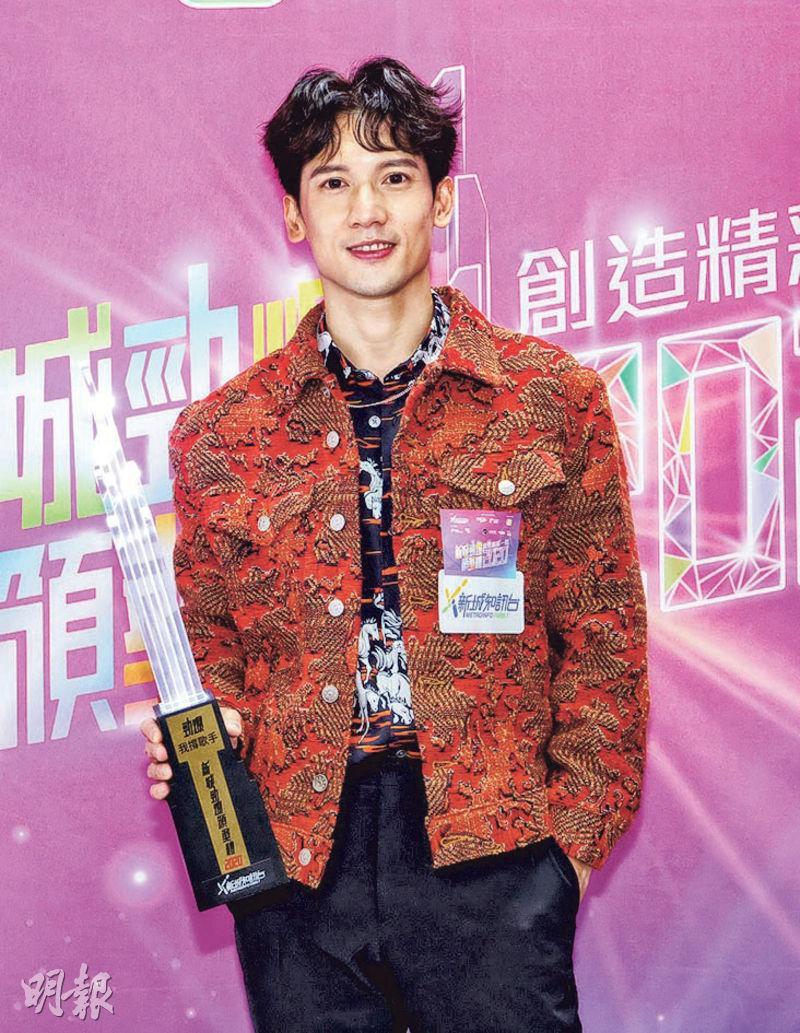 Kenny Kwan turned 40 yesterday and the award was the best gift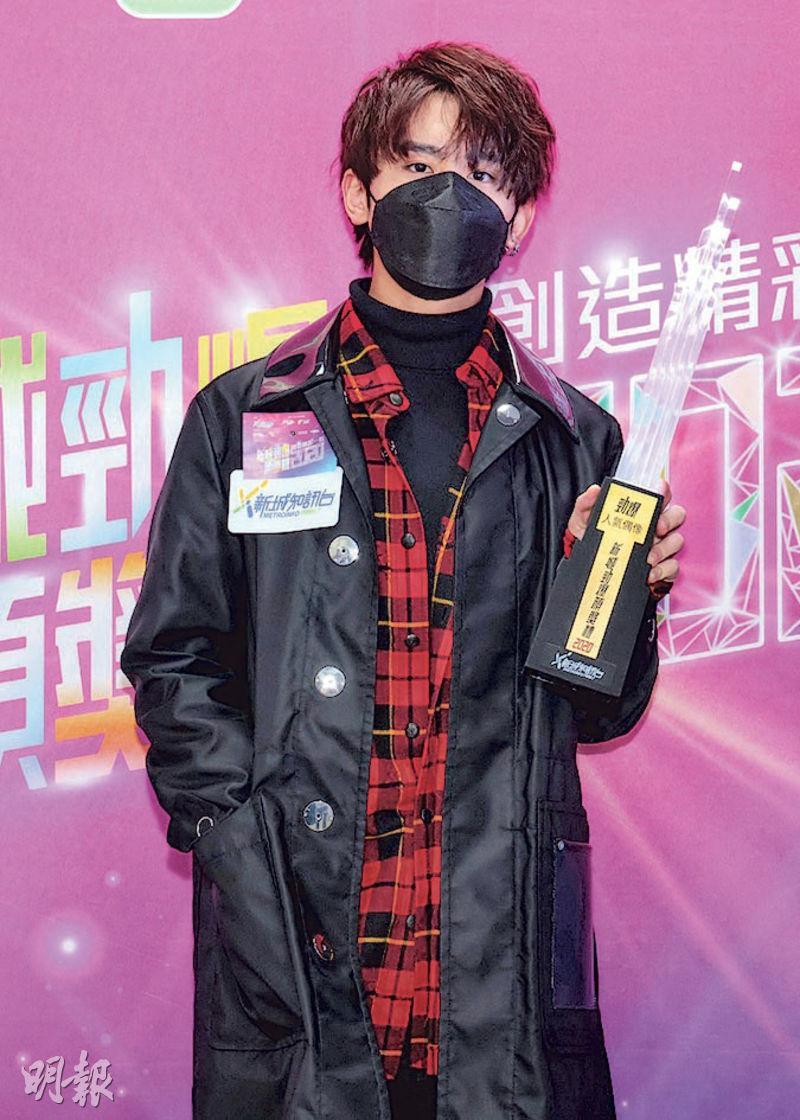 Keung To wins "Hit Popular Idol" and attended the Metro closed door award show yesterday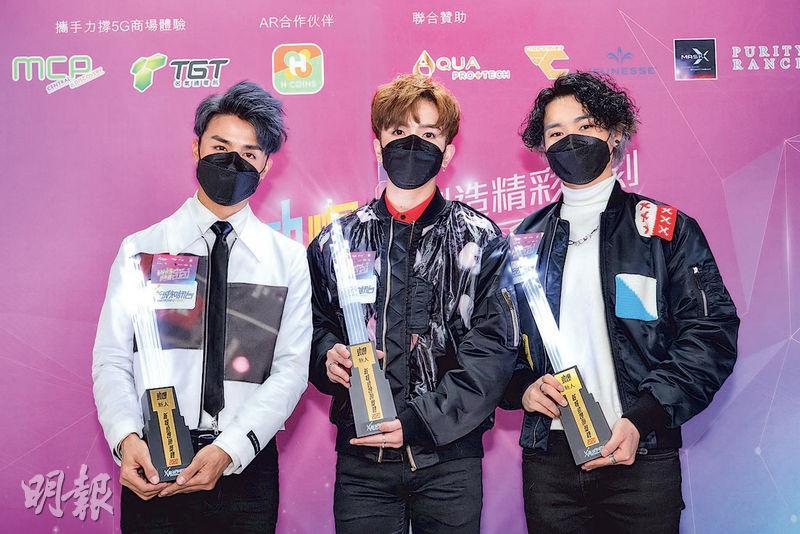 Mirror's Anson Kong, Anson Lo and Jer Lau all win "Hit Rookie" awards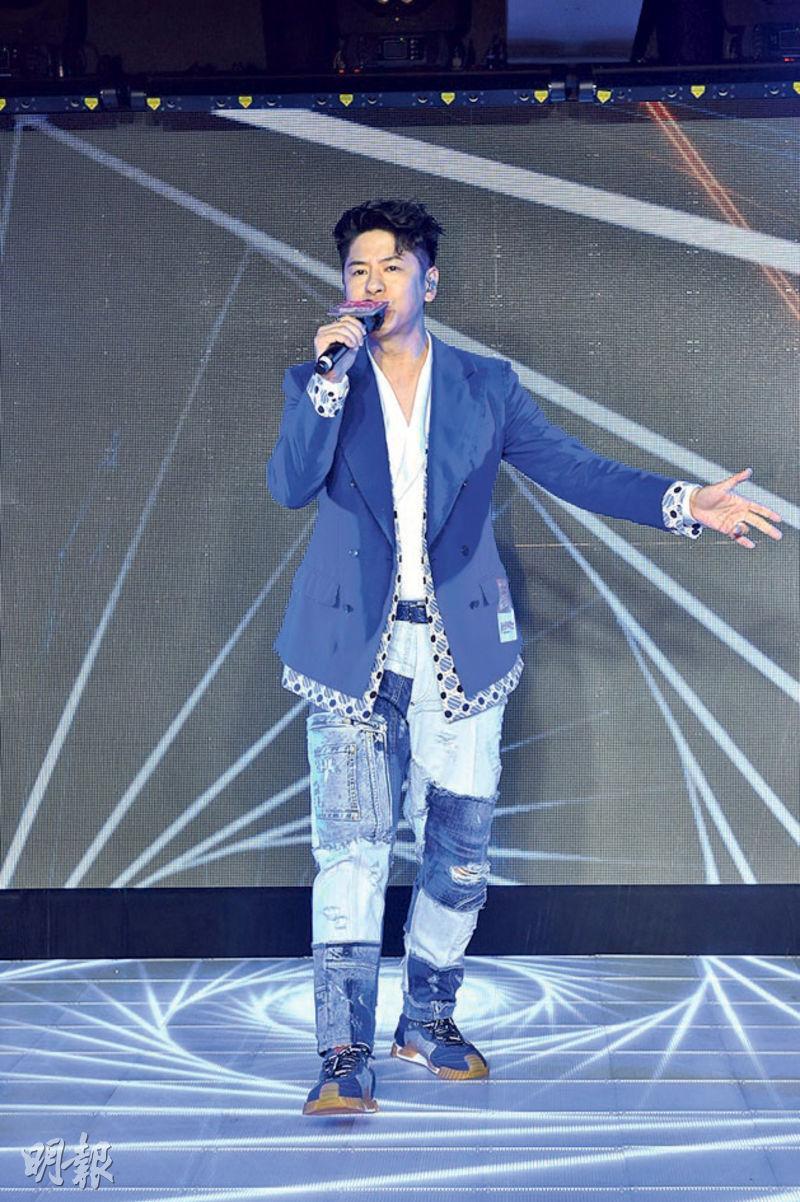 Alfred Hui performs after winning an award
courtesy of mingpao.com
2020 has been under the fog of the novel coronavirus, music creation and performance have also been restricted. However music award shows still insisted on continuing to encourage and commend all musicians and singers. The Metro Hit Awards 2020 took the lead but switched to a online live broadcast. Yesterday 32 awards were presented, with the already presented 29 awards a total of 61 awards were given out. Missing from Hong Kong music for a long time, Karen Mok Man Wai won "Hit Singer of the Year" and "Hit Song". No wonder this year as soon as she released her Cantonese song BREATHING IS HARMFUL it received the love of Hong Kong music fans, which made her very excited!
Yesterday at the award show, DJs Ricky Fan Chun Fung, Eric Cheng Kai Tai, Si Man and Lai Lei were hosts. Each wore a mask, but most winning singers did not wear masks when accepting awards on the stage and performing their award winning songs. During the "Hit Female Singer" award presentation, AGA (Kong Hoi Ka) and Hana Kuk Chi Kiu both wore masks but Joyce Cheng Yun Yi did not. AGA also received the "Create Wonder Album" award. She said that she really missed award shows and also cherished the chance to promote and perform on stage very much. Kuk Chi Kiu again won the "Hit New Media Song". With two awards in her hand, she admitted that singing this song was very tough. She cried many times but she also rather enjoyed it. However when she performed her award winning song YOU LIKE LYING, she also tug at her mask a few times to breathe and showed that wearing a mask while singing felt very stuffy. Yun Yi with LITTLE NIGHT LIGHT again won "Hit Song". She also wished, "2021 will be great!"
When three "Hit Male Singer" awards were presented, Jason Chan Pak Yu and Pakho Chau both wore masks. In the middle Alfred Hui Ting Hung did not. All three won "Hit Song" awards and took away two each. Chan Pak Yu said that during this pandemic year his confidence seemed to be wavering but he still would put his heart into his work. Hui Ting Fung with his award winning song POWERLESSNESS said, "This year everyone had negative emotions, I hope in 2021 everyone can shake off the powerlessness." Pakho Chau said, "Thank you to friends who supported Pakho Chau. Whatever I do, the most important is my family's happiness and safety. Nothing is more important than family. I will continue to work hard. Happy New Year." Pak Yu took off his mask to sing, but Pakho was not arranged to sing.
Also having been away from Hong Kong music for a long time, Karen Mok Man Wai with BREATHING IS HARMFUL won "Hit Singer of the Year" and "Hit Song". When she accepted her award in a previously recorded video she wore a mask. "The feeling is a very special one, because I have neither sung in Hong Kong for many years nor sung Cantonese songs. I am really very happy that this song has everyone's support. The feeling is very hit, in the New Year I wish everyone peace and health!"
Yesterday was Kenny Kwan Chi Bun's 40th birthday. Aside from the "Hit Song" and "Hit Singer I Support" awards as gifts, he also received a birthday song. He made his wish and said, "My birthday wish is real, and it's for everyone: to be able to ravel, next year everyone let's go to a hot spring!" Also "Hit Song" winner Janice Vidal (Wai Lan) after accepting her award took off her mask to sing HALF DEGREE LOWER. Another "Hit Song" winner Jace Chan Hoi Wing was grateful that everyone got to know her through ISOLATION. Angela Hui Ching Wan received the "Hit Improvement Singer" and "Hit Song". Currently working in the Mainland she shot a video to express that she has been rather lucky this year. James Ng Yip Kwan with PRIMITIVE MENTALITY won "Metro Hit Song I Support". He shot a video to show that he was on vacation and joked that he willfully took some time off from the company. Tomorrow when he would return he would keep working hard.
"Hit Popular Idol" winner was Zaina Sze Hong Kiu, who was known because she had the novel coronavirus. She thanked everyone for their support. "Hit Group" went to Mirror, but the rumor ridden Ian due to work did not attend. The 11 members all wore masks when they "gathered" to accept the award. Creative singer Jay Fung Won Him won "Hit Song" and "Hit Album". Vincy Chan (Wing Yi) received "Hit Performance Award". She said that this year she sang with a new breakthrough interpretation method and demonstrated to everyone how to practice the dolphin sound by imitating the ambulance siren.
METRO HIT AWARDS 2020

HIT SONGS:
BREATHING IS HARMFUL (Karen Mok)
THIS THING CALLED AFFECTION (Jason Chan)
POWERLESSNESS (Alfred Hui)
AFTERMATH (Pakho Chau)
HALF DEGREE LOWER (Janice Vidal)
LITTLE NIGHT LIGHT (Joyce Cheng)
THE MAN FROM EARTH (Jay Fung)
GODFATHER (Kenny Kwan)
DON'T BE GOOD FOR ME (Angela Hui)
ISOLATION (Jace Chan)
HIT AIRPLAY INDEX SONG:
GALACTIC REPAIRMAN (Dear Jane)
HIT SINGER OF THE YEAR:
Karen Mok
HIT PERFORMANCE AWARD:
GUTTERS (Vincy Chan)
HIT ALBUM:
AWAKEN (Jay Fung)
CREATE WONDER ALBUM:
SO CALLED LOVE SONG (AGA)
HIT MALE SINGER:
Jason Chan/Pakho Chau/Alfred Hui
HIT FEMALE SINGER:
AGA/Joyce Cheng/Hana Kuk
HIT BAND:
Dear Jane/Nowhere Boys/ToNick
HIT GROUP:
Lil Ashes/MIRROR/Birds of Paradise
HIT CREATIVE SINGER:
Phil Lam/On Chan/Cath Wong
HIT SONG WRITING:
Benjamin Yuen (YOU AND YOUR OTHER HALF)
HIT LYRICS:
SoulJase/Oscar (SADNESS)
HIT SONG ARRANGEMENT:
DJ King (ATTACK ON LIFE)
HIT PRODUCER:
Adrian Chan/On Chan (QUIT SCHOOL)
HIT DUET:
SUNLIGHT (Andy Leung/Sunny Chan)
HIT NEW MEDIA SONG:
WE ALL WANT TO TRAVEL (Ken Hung), DIMENSIONAL WALL (Mag Lam), YOU LIKE TO LIE (Hana Kuk)
HIT ADAPTED SONG:
SILENTLY SWIM UPSTREAM (Simon Au), AMBIGUOUS (Elly)
HIT MANDARIN POWER SONG:
FOOL (Michael C)
HIT SINGER I SUPPORT:
Kenny Kwan
HIT SONG I SUPPORT:
ZERO SCORE (Jude Tsang), LOVE WITHOUT SUSPICION (Deep Ng), PRIMITIVE MENTALITY (James Yip)
HIT ROOKIE I SUPPORT:
Andrew Tse
HIT POPULAR SINGER:
Hubert Wu
HIT POPULAR IDOL:
Keung To/Ian Chan/Zaina Sze
HIT IMPROVING SINGER:
Angela Hui/Akio Chio/Tsang Lok Tung/G L/Hinry Lau
HIT INDEPENDENT MUSICAN:
Terence Lam/Stephanie Ho/J.Arie
HIT ROOKIE:
Anson Kong/Anson Lo/Jer Lau