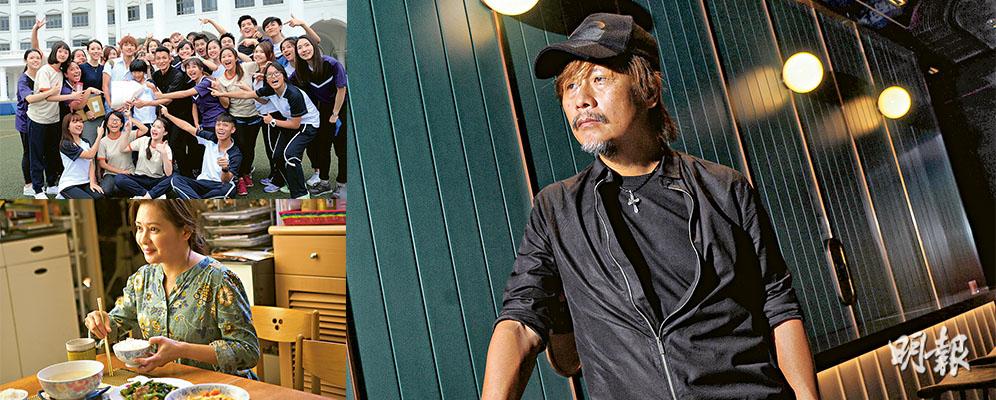 Director Adrian Kwan says that very strong life force, persistence and determination on young people. "We adults after failing once may not be able to stand up again, but when they lose once, they just smile and try again."
In FIND YOUR VOICE Andy Lau leads over 30 young people to face setbacks and challenges together.
Rachel Lee without any make up plays a mother in a moving mother and son relationship in the film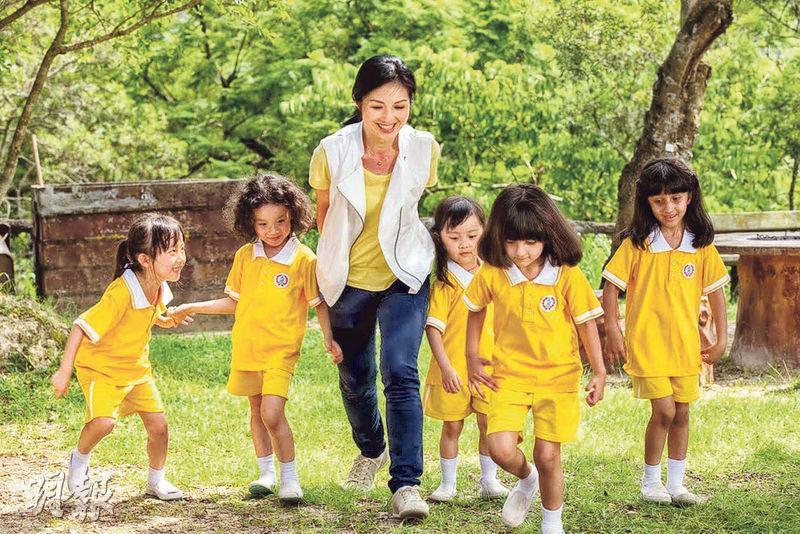 Director Adrian Kwan's previous film was LITTLE BIG MASTER, a critical and commercial hit that made over HK$ 46 million
courtesy of mingpao.com
Director Adrian Kwan Shun Fai liked to make problems in society into movies. After LITTLE BIG MASTER (NG GOR SIU HAI DIK HAU JEUNG) 5 years ago, his new film FIND YOUR VOICE (YIT HUET HUP CHEUNG TUEN) brought a group of Band 3 students who were seen as "wasted youth" to the silver screen; using life to influence life, students under the Andy Lau Tak Wa played music conductor Yim Sir's leadership faced setbacks and challenges together and while finding themselves again in music, they affected Lau Tak Wa as well as he admitted his mistake for his dark side. Although FIND was released for only 6 days since the 26th before the pandemic temporarily closed cinemas, Kwan Shun Fai believed that the run has not ended. The film will see the audience again.
The film FIND YOUR VOICE (YIT HUET HUP CHEUNG TUEN)'s director Adrian Kwan Shun Fai and screen writer Cheung Pui King before making LITTLE BIG MASTER (NG GOR SIU HAI DIK HAU JEUNG) in 2014 already worked on caring about young people, like visiting drug treatment center, Band 3 schools to share their journey and experience with students. They hoped that young people would be encouraged, but they also realized that some people turned bad, which had a lot to do with their family background and how they grew up. Thus they really wanted to make their stories into a movie, so everyone would know that it was not easy for these young people to grow up in difficult environments. While encouraging them, they also hoped that everyone would learn from their perseverance so life would influence life; like the Andy Lau Tak Wa played conductor in he film, in the end due to the young people's influence he accepted his dark side and bravely admitted his mistake. Kwan Shun Fai said, "The choir is a large group of people interacting as one voice. They also influence the conductor. When everyone unite they make good music. It should be that way between people too, not just because you have experience, you are the master you know everything. Maybe a no name nobody has certain abilities that we don't want and is worth us learning from. Never underestimate anyone, sometimes you might not have to differentiate."
Moved By Band 3 Students' Background Stories
Kwan Shun Fai realized that from this group of young people he learned persistence and determination. "While doing research, I went to a Band 3 school as a student for 3 days. I had the chance to interview them, among them were many heartbreaking and hard to talk about stories. However from this group of young people, I saw very strong life force, will power and determination. When we adults fail once, we may not be able to stand back up again; but when they lose, they smile and try again. Although they cut themselves, fight, use foul language, and even have some bad habits, but when I heard their background stories I was touched. They carried a lot of heavy family burdens but they still have the strength to keep living. They just haven't found their way out yet!" He hoped that everyone would listen to young people's voices from their hearts, instead of sitting on a high horse and demanding how they should be. Everyone should be honest.
Good Or Bad, Everyone Is Teachable
Did he feel that this group of students was neglected by society and school? Kwan Shun Fai said that he did not dare to, but he could quote the movie, "Everyone is teachable". He felt that caring about young people had no differentiation between good and bad. The not so good ones required listening to their voices and understanding them more, so they would know that they were worth being loved and have not been abandoned. "People give up on themselves because they can't feel they are being loved and being worthy of being loved. However when someone values them and walks shoulder to shoulder with them, just like the film says, "Find your voice". When this motley crew finds its own voice, it would be able to shine. In their world they can be infinitely big."
Rachel Lee, Paulyn Sun Bring Characters To Life
In FIND YOUR VOICE aside from the 33 young rookies opening people's eyes, the sans make up performances of Paulyn Sun Kai Kwan and Rachel Lee Lai Chun were also bright spots. Their relationships with their on screen sons made people emotional. Kwan Shun Fai said, "They are both good actors. I explain to them the original intent of making the film. When they know they would play the mother in a problem family, they take the roles without any convincing from me. They also conceived how they would bring grass root characters to life. I thank them for believing in the script and the roles." He revealed that when he shot the story of Sun Kai Kwan and her son in the rooftop home in Sham Shui Po, he was deeply affected as well. Because he shot from the roof across the street, all he saw were rooftop shanties. Sun Kai Kwan's story actually was happening all around. The film had rooftop shanties, cubicle apartments, public housing and luxury mansion, which actually represented different class families and Hong Kong people, everything they faced. However not one family was perfect, family that lived in a mansion also had problems, middle class had middle class pressure, children have children's stress!
"Bring A Little Candle Light To Everyone"
Speaking of the commercial and critical success of LITTLE BIG MASTER (NG GOR SIU HAI DIK HAU JEUNG) and its over HK$ 46 million at the box office, did he have any pressure while making FIND YOUR VOICE? Kwan Shun Fai said that making every movie had pressure, but the pressure was also a driving force. He wanted to make movies to spread some messages. "Lau Tak Wa and I both know that film is a merchandise, but it can bring out a little message to influence the society and call for everyone's attention." Did he love to make social subject films? Kwan Shun Fai also wanted to make other genre films. Someone also asked me to make a horror film, but after thinking it over for two weeks he realized that he was not suitable. "It's not that I don't want to or don't know how to, it's just that I feel others make it better than I would. This year many elders passed away. I feel life is very short, decades go by in a hurry. So I want to bring a little candle light to everyone as a director before returning to the Heavenly home, making things that I feel touched and excited about, grasping every chance, and working like it would be the last one. Whenever family and friends pass away, this type of feeling only gets stronger and stronger!"