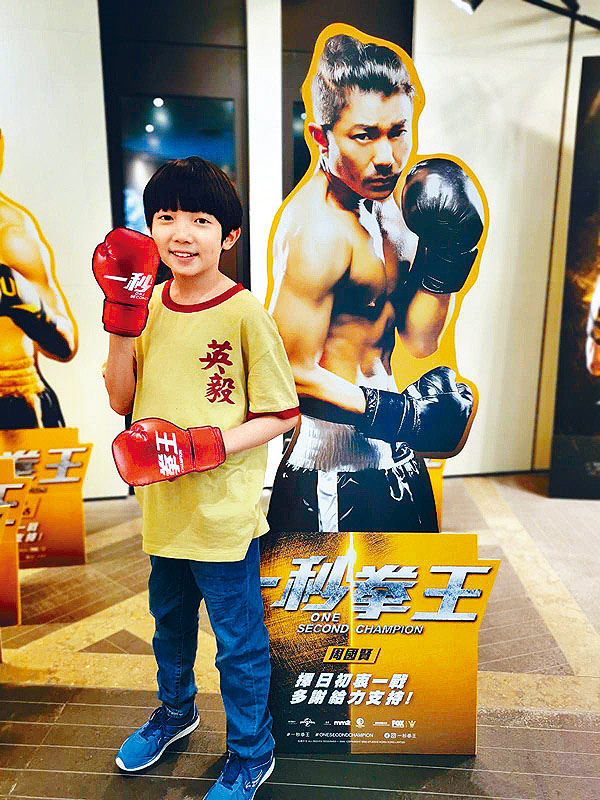 Lok Lok poses for a photo with his onscreen father
courtesy of singtao.com
The film ONE SECOND CHAMPION (YUT MIU KUEN WONG)'s release has been hampered by the fourth wave of the pandemic, but earlier great news arrived. The "Hong Kong Asian Film Festival" announced that the film was the "Viewers' Choice Best Film". Although the new release date was still up in the air, Causeway Bay Times Square's UA Cinema Times cinema decided to add movie standees of Justin Cheung Kin Sing, Lin Minchen and Hung Cheuk Lok who played Endy Chow Kwok Yin's hearing impaired son. Lok Lok went there and took a photo. The young Lok Lok brought life to the hearing impaired character. Chow Kwok Yin joked that he was very honored to have worked with "elder" Lok Lok. The firs time he came into contact with him he already knew that he was not a child, he had an old soul inside. From Lok Lok he learned a lot.