courtesy of on.cc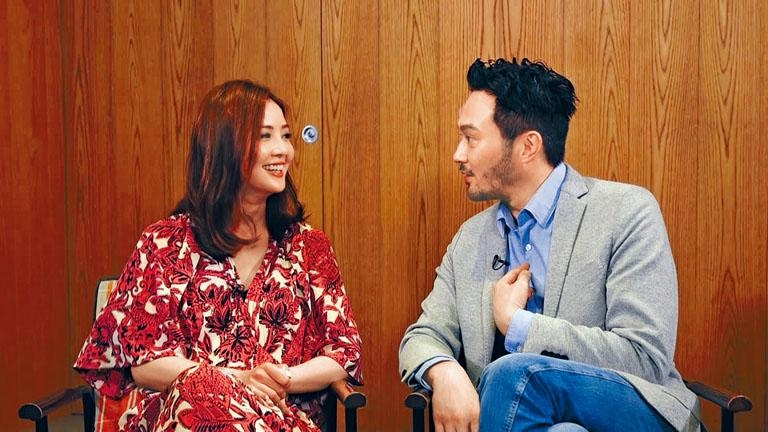 courtesy of singtao.com
Julian Cheung Chi Lam and Charlene Choi Cheuk Yn earlier appeared on a ViuTV program. Actually they had constant contact and were even "mahjong friends". Chilam even worried about Ah Sa's love life and wanted to play matchmaker for her, bu Ah Sa helplessly said, "You actually introduced the same person ten years ago and ten years later. You introduced someone I already knew. However he really is a nice guy." Chilam laughed, "Then you know how limited my stock is! I have a lot of leftover female friends but diamond bachelors are rare. If you ask me to open a matchmaking shop I definitely would fail."
Speaking of mahjong, Ah Sa could not stop telling. Chilam said Ah Sa was very different at work from at the mahjong table. "When she is at work she is rushing to get off work, at mahjong she just appeals nonstop!" Actually their mahjong companions were Heaven Kings, as they revealed that they have played with Aaron Kwok Fu Sing and Leon Lai Ming.
Recently they worked together on a movie. Chilam said that Ah Sa in the film played a tough woman. In order to fulfill her late fiancee's final wish she would resolve any problem she ran into herself. In real life Ah Sa would resolver her own problem the same way. Ah Sa said, "I am a more impatient person, when I run into problems I would very quickly come up with resolutions." As for Chilam, he joked, "I would go out and eat with friends, have hot pot casserole, but in the end the problem isn't solved. Then I would just go home and sleep."