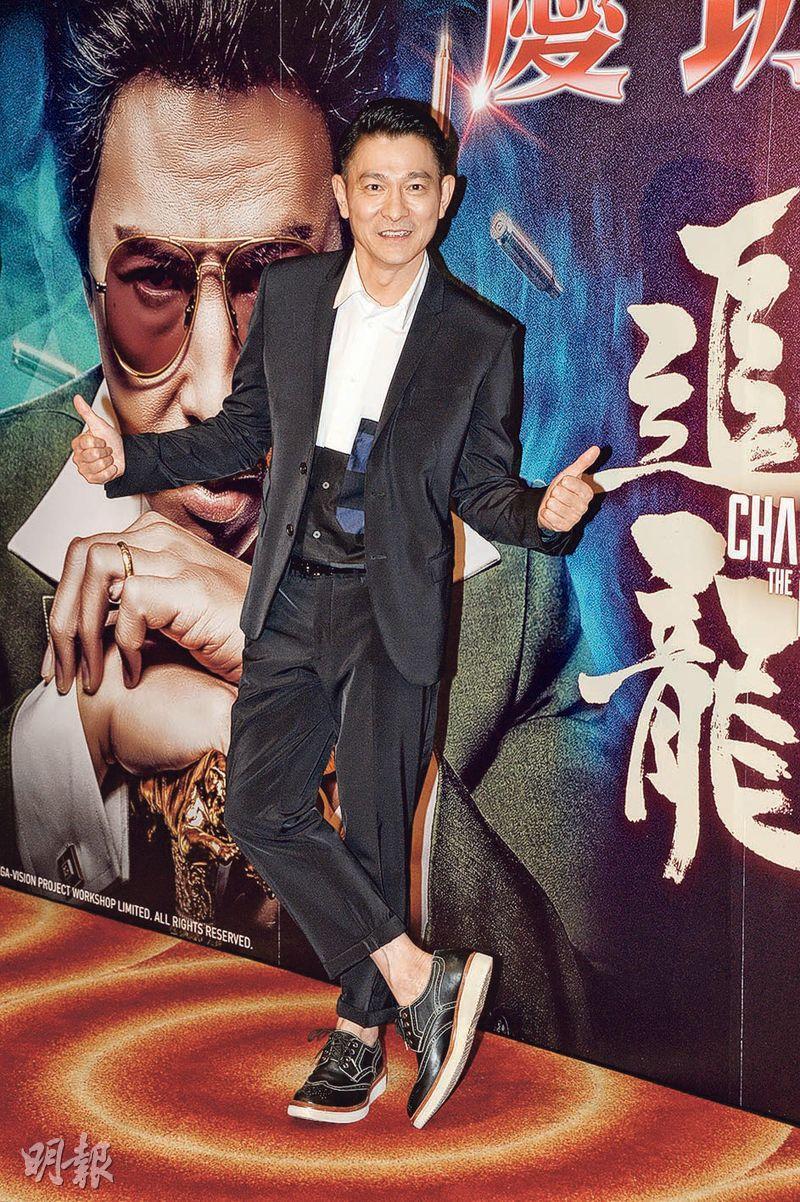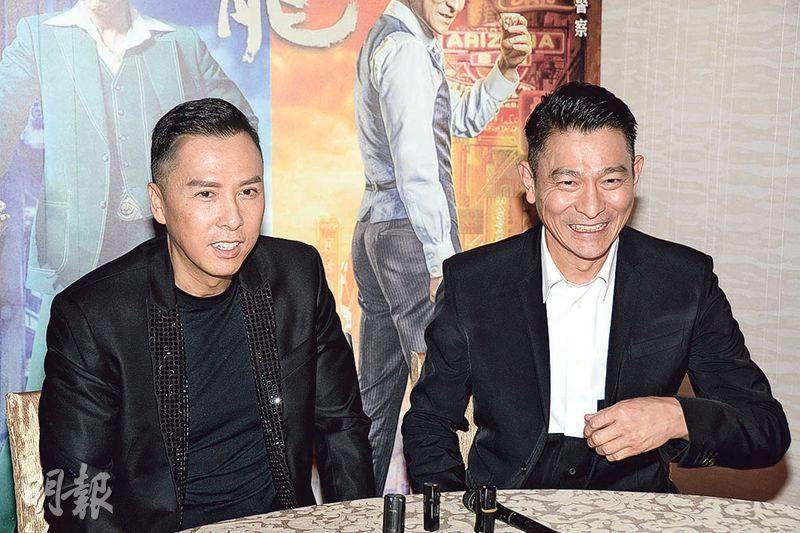 courtesy of mingpao.com
Niki Chow
courtesy of on.cc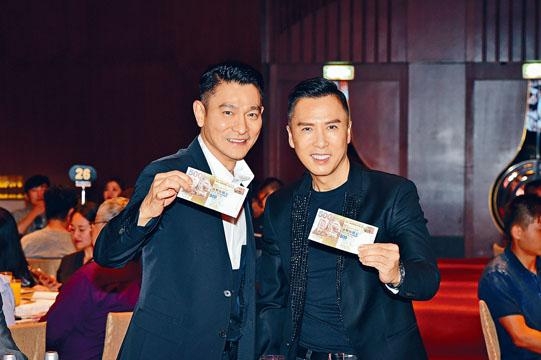 courtesy of singtao.com
Andy Lau Tak Wa, Donnie Yen Chi Tan, Tong Chun Yip, Niki Chow Lai Kei, Wilfred Lau Ho Lung, Philip Keung Ho Man, Ben Ng Ngai Cheung and director Wong Jing two nights ago attended their film CHASING THE DRAGON (JUI LUNG)'s celebration. The film as of two days ago made around HK$ 10 million at its Hong Kong and Macau box office. In the three lands on both sides of the Strait, Singapore and Malaysia the film's box office headed for HK$ 600 million. Wa Jai and Chi Tan agreed that they were pleased with the box office. They also said that they would be able to work together again, but as fathers they would both resist playing villains. Wa Jai even joked that even romantic scenes would have baggage.
Wa Jai said that he was very touched to be able to accompany Wong Jing to today when he received everyone's praise. He always thought that Wong was capable. He used to keep telling Wong Jing to put an effort into his work, but Wong Jing said that no one cared about him. He said that was not true and there would be a reward. Now Wong understood that really putting in an effort would bring a return. He stated that he used to feel Wong Jing was not putting up enough of an effort. This time was pretty tough and sometimes he had to give Wong Jing encouragement. Chi Tan said that Wong Jing was praised everyday, but Wong also said that he has never received so many praises.
With the decent performance of the new film, would the original team return? Wa Jai said that the films and actors of their era had very heavy Hong Kong flavor. They could work together again but they did not have any idea yet. This year he would not make another film. At the end of the year he would perform a concert; Chi Tan said that he would not have time until the end of next year. If they would work together again they could make other subjects. Wa Jai also asked Chi Tan to play the piano at his concert. Chi Tan said that if he would have to sing he would have to practice. Which song would he like to sing? Chi Tan said, "I can sing HEART OF THE WANDERER again, I can play the piano with it too." Wa Jai said that he wanted to learn to play the piano.
Earlier Chi Tan in an interview said that as a father he did not want to play a villain. "I don't think I would, it would be too much to get over mentally. I am not resistant to playing villain, but the children can't accept it. I don't want to bring the negative energy home, which was very tough and very tiring. I want to be sunnier." Did fellow father Wa Jai have any burden from playing a villain? Wa Jai also admitted that he would. He joked, "Even romantic scenes would have a little baggage, so I have limits. (You can play a monk.) I can't play a monk, kids ask a lot of questions like 'Why is Papa a monk?'" Wa Jai could provide his voice to a cartoon. Wa Jai said that he could, over ten years ago he did and even did both Cantonese and Putonghua voice work. However back then his Putonghua was poor and he spent two weeks on the voice work.
Chow Lai Kei just went to Prague of her TVB series and said that now she was mainly working on the Hong Kong scenes. She expected the production to wrap by the end of the year. Then she would have to go to the Mainland for a series and variety program. Did her TVB series reduce her income? Niki said no, because the series was a co-production as well. Now she was commuting between the Mainland and Hong Kong.
Since she was so busy would she not have time to date? She said, "Now I see my series co-workers the most. (Don't you want to date?) I do, but I have a little lover (her nephew)." Her close friend Charlene Choi Cheuk Yin was already in a relationship. Did she introduce any guys to her? Niki said, "I didn't ask her to, it's very hard. Let her date first. I am busy lately and she is busy both personally and professionally. I don't want to bother her so much. I hope she would have more good news for me soon." Has she seen Ah Sa's boyfriend? She said that only in photos.
In addition, before the banquet began, the event gave each guest a "hunchback" -- what the HK$ 500 bill was called in the film. Director Wong Jing and the film consultant Chan Chun Chi explained that back then the back of the HK$ 500 bill had a crouching lion logo, so at the time both sides of the law would call it the "hunchback". The event also had a lucky drawing and many won cash or prizes.