courtesy of on.cc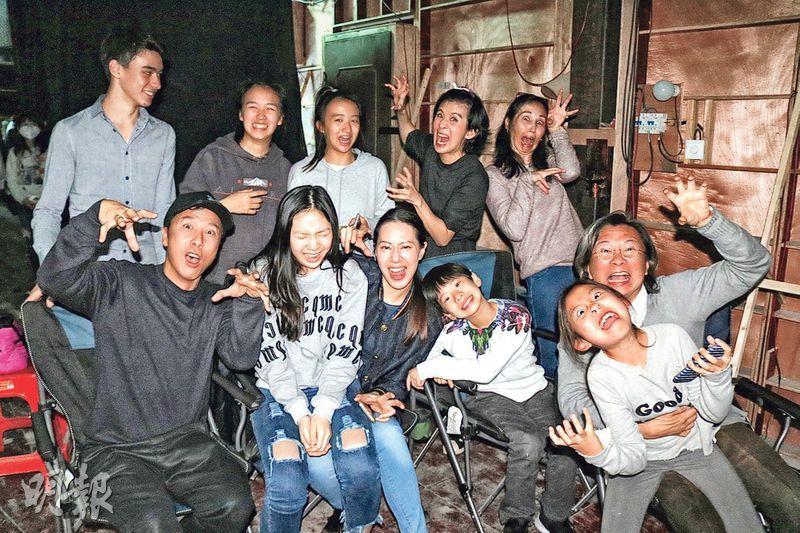 Sandra Ng gets visits from her daughter, Donnie Yen's and Ann Bridgewater's families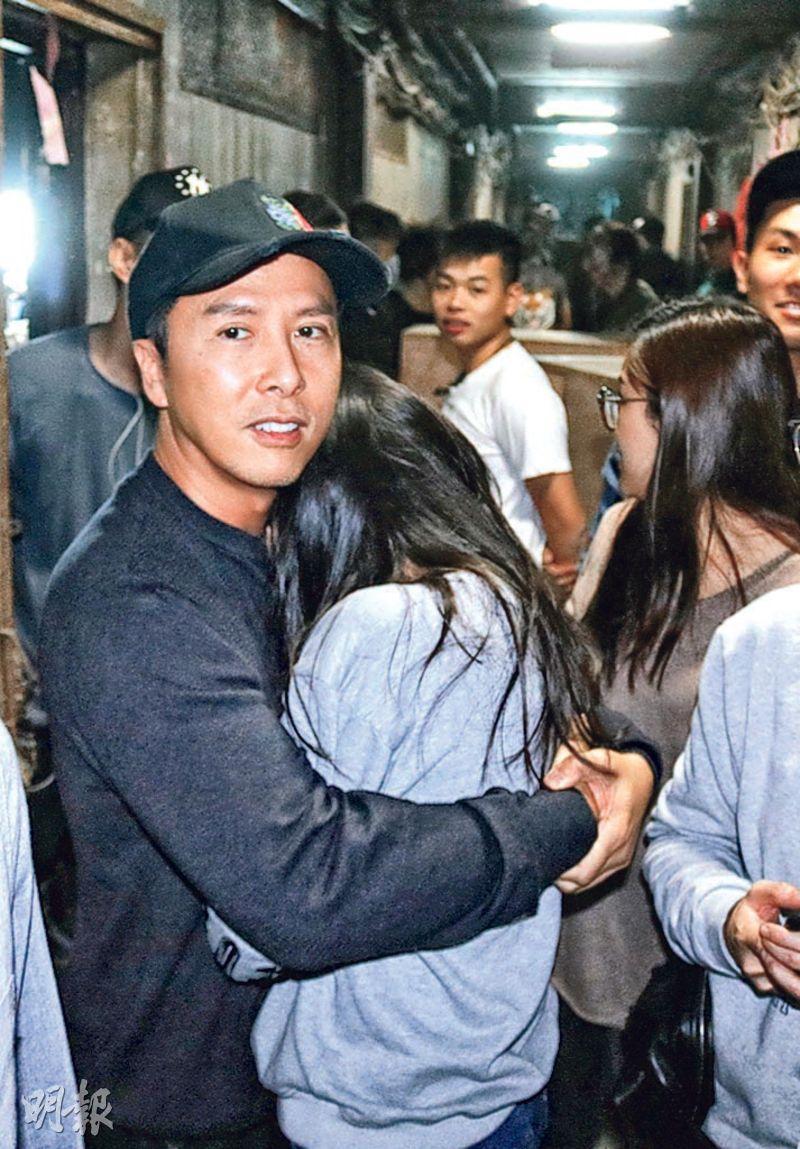 Donnie Yen comforts his daughter
courtesy of mingpao.com
Just as everyone thought that this Christmas would have no Hong Kong actor support, Sandra Ng Kwan Yu has already been preparing with two friendly co-stars Francis Ng Chun Yu and Alex Fong Chung Shun with her directed and starred new film YIU YIU LING to bring everyone "thrill" and "joy" to welcome Christmas. Earlier Donnie Yen Chi Tan's family and Ann Bridgewater (Pak On Nei) visited the set. Zombies appeared on the set that day and Chi Tan's daughter Jasmine was scared to tears.
Ng Kwan Yu directed and starred in this film with Peter Chan Ho Sun as its producer. From preparation to production to post production the process took over a year. During the shoot friends Yen Chi Tan and his family, Pak On Nei and others visited the set and cheered her on as a director.
On the day of the set visit zombies appeared, Kwan Yu's daughter, Chi Tan's son and others could not be more excited. Only Chi Tan's daughter Jasmine saw the zombies in realistic make up was scared to tears. Chi Tan immediately hug her daughter to comfort her. Kwan Yu apologetically said, "Actually ours is a comedy, the appearance of the zombies is just one of the scenes in my movies. However this group of zombies' make up is really very realistic. This is just child's play, something even more amazing will be on the way. If I take them to Lan Kwai Fong on Halloween, I really can't lose. Earlier around the sets they scared me several times when I turned a corner. This time they scared Jasmine to tears and I was very sorry."
Instead Chi Tan's son James was very excited about everything on the set. He even sat in the director's chair and seriously watched the monitor as he attentively observed the shoot. Little Director Yen after watching the footage and made different frightened expressions with Kwan Yu's daughter and the zombies. During the group photo even Chi Tan joined in the fun with Kwan Yu. He even praised how realistic the zombies' make up was. He felt like he went to a theme park haunted house. It was a rare opportunity so he thoroughly enjoyed it.
Aside from zombies, Chan Ho Sun even showed everyone around the set. Although it was already late at night, the children got more and more excited about the on set adventure.