courtesy of on.cc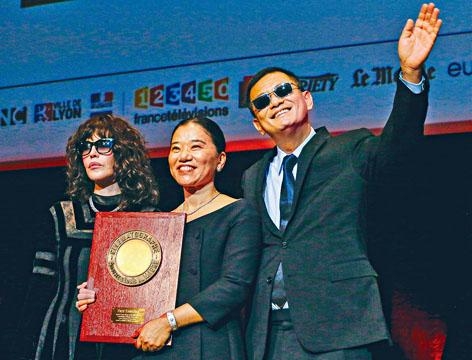 courtesy of singtao.com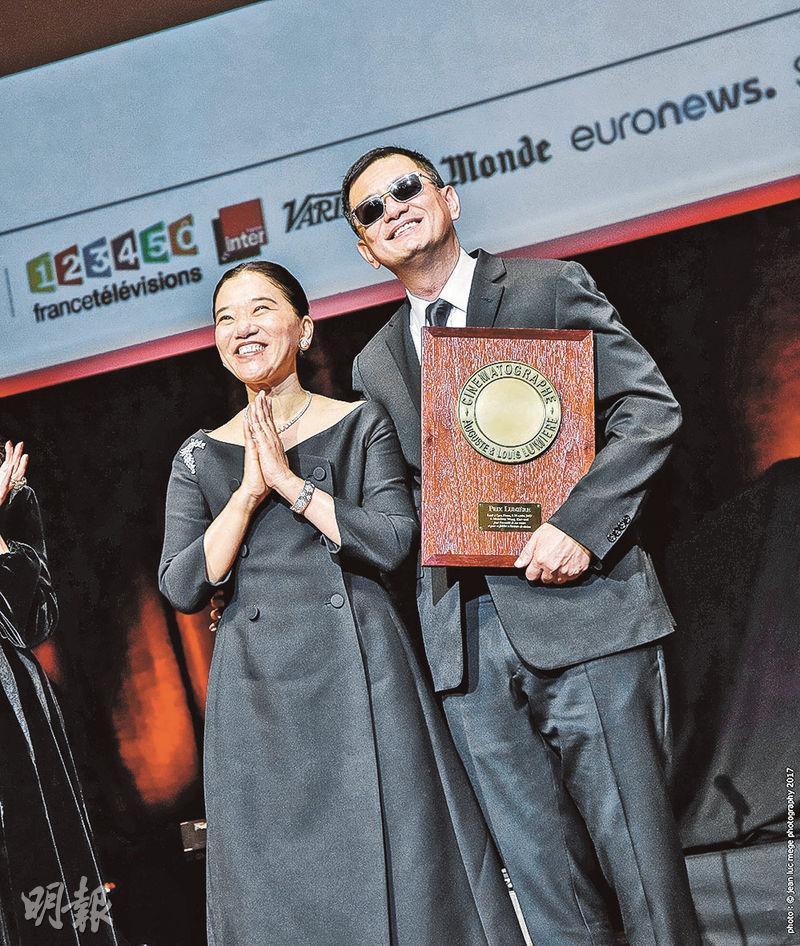 courtesy of mingpao.com
Famous Hong Kong director Wong Kar Wai received the 9th Lyon "Lumiere Award", the first Hong Kong filmmaker to receive the honor. He attended with his wife Esther to accept the award and invited her to the stage to share the honor. He even lovingly said that the award was dedicated to "my muse".
After opening for almost a week, Lyon Lumiere Film Festival on the 20th held an award ceremony. Many excellent filmmakers attended, including Wong Kar Wai's long time collaboration, famous cinematographer Christopher Doyle (To Ho Fung); Zhang Ziyi was unable to attend but send a video to congratulate him. Famous French actress Isabelle Adjani presented the award to Wong Kar Wai.
Wong Kar Wai said, "Thank you to the Lumirere Brothers, they gave us he chance to achieve the light and shadow dreams of our hearts." Looking back at his over 30 year long film journey, Wong Kar Wai gratefully said, "Thank you film fans for your support, thank you to all my collaborators. They made every one of my films possibly."
Wong Kar Wai even gave special thanks to his wife and son for their support. He invited his wife to the stage to share the honor. Speaking of his wife, Wong Kar Wai said, "To keep from disturbing me, she very rarely goes to the set. She gives me room so I can focus on my work even more, but her support has always been there. In movies, each of those extreme charming female character I created had shades of her. This is also he reason that her name is always the first to appear on the screen in my own films. Tonight, I want to dedicate this award to my muse and invite her to the stage to celebrate with me." Finally he even thanked the Lumiere Film Festival for presenting this award to him in French.
Wong Kar Wai not only met with filmmakers and viewers at the master class but also had a special screening of FALLEN ANGEL after the award ceremony. On the 22nd at the film festival closing ceremony, the all new 4K restored IN THE MOOD FOR LOVE will make its global premiere as the closing film.