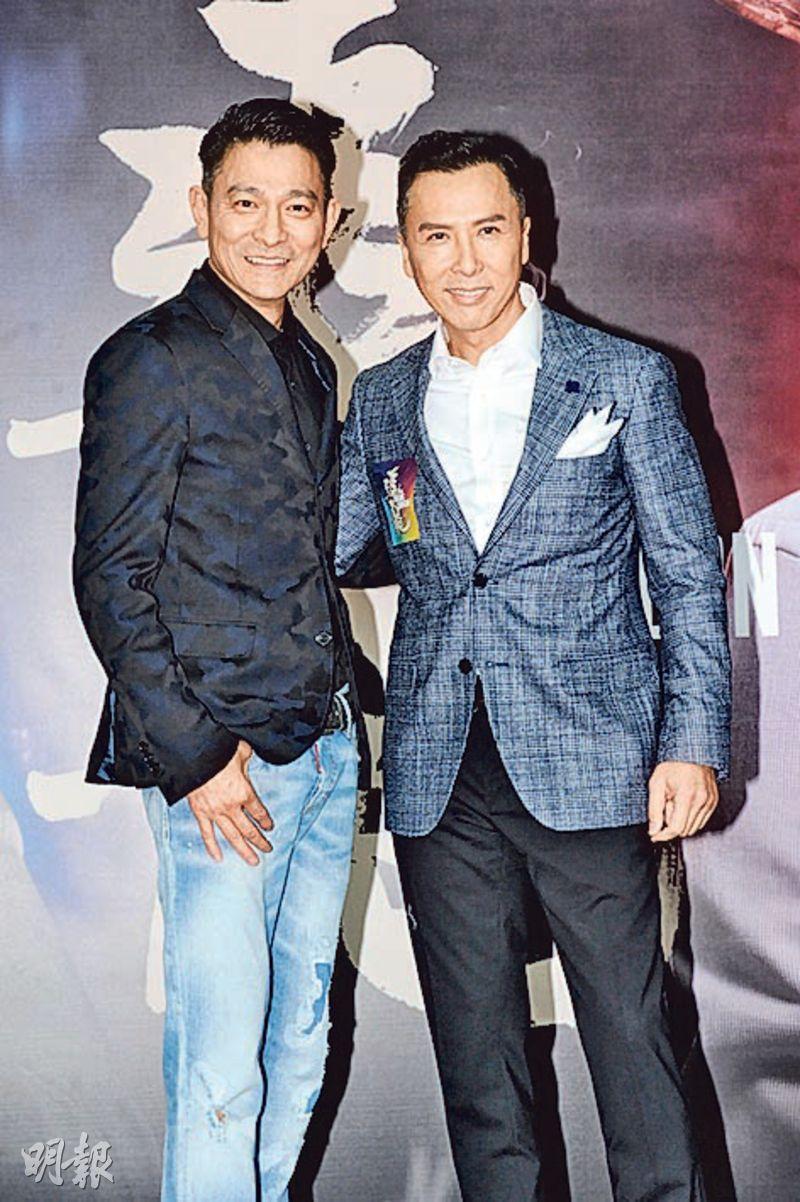 courtesy of mingpao.com
The film CHASING THE DRAGON (JUI LUNG) after almost a week in release made close to HK$ 10 million. It opened on top in Singapore, Malaysia and Taiwan. In the Mainland box office it broke HK$ 250 million in 5 days.
The film brought back the 60s and the 70s Hong Kong streets and even built the Kowloon Walled City brick by brick. In the film the Chaozhou gang brethren Donnie Yen Chi Tan, Philip Keung Ho Man, Wilfred Lau Ho Lung, Yu Kang lived in a subdivided room in the Kowloon Walled City when they first arrived in Hong Kong. In addition when Lui Lok went into the city for an negotiation he was attacked. Crippled Ho risked his life to save Lui Lok and solidified their trust. Yen Chi Tan said, "The Kowloon Walled City was a very attractive landmark in mob films. Building the Kowloon Walled City again picked up past Hong Kong mob film nostalgia; I also tried to use 60s Funk and Soul music, which was rarely used in Hong Kong films."