courtesy of on.cc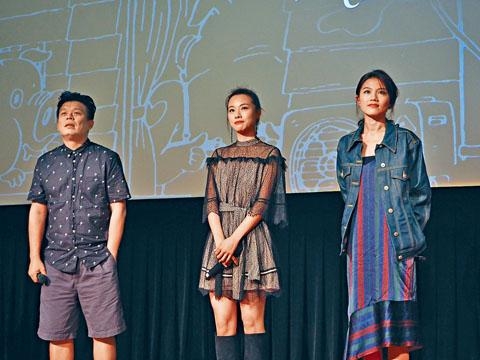 courtesy of singtao.com
Stephy Tang Lai Yan and Chrissie Chau Sau Na earlier promoted their new film HUSBAND KILLERS (NUI JI FOOK SAU) in Kuohsiung, Taiwan.
Although they ran into a cheater in the film, but luckily they did not have similar experience in reality. Sister Na said, "Once I ran into my first boyfriend with another girl on the streets, I broke down on the spot and thought about revenge -- like hitting him, cutting him, kicked him and slapped her a few times. Yet I just thought about it. This time in HUSBAND I finally was able to fulfill the fantasy, it was great!"
Stephy admitted that revenge for women was more difficult. She would rather avenge herself alone, instead of finding a conspirator. She said, "Such a deranged and funny movie actually got me teary eyed! Thank you Director for making us look very cool and saying what women think. It's very relatable!"