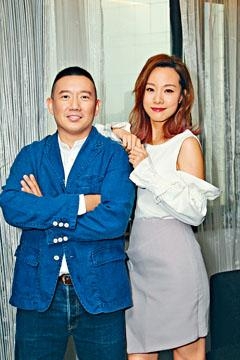 courtesy of singtao.com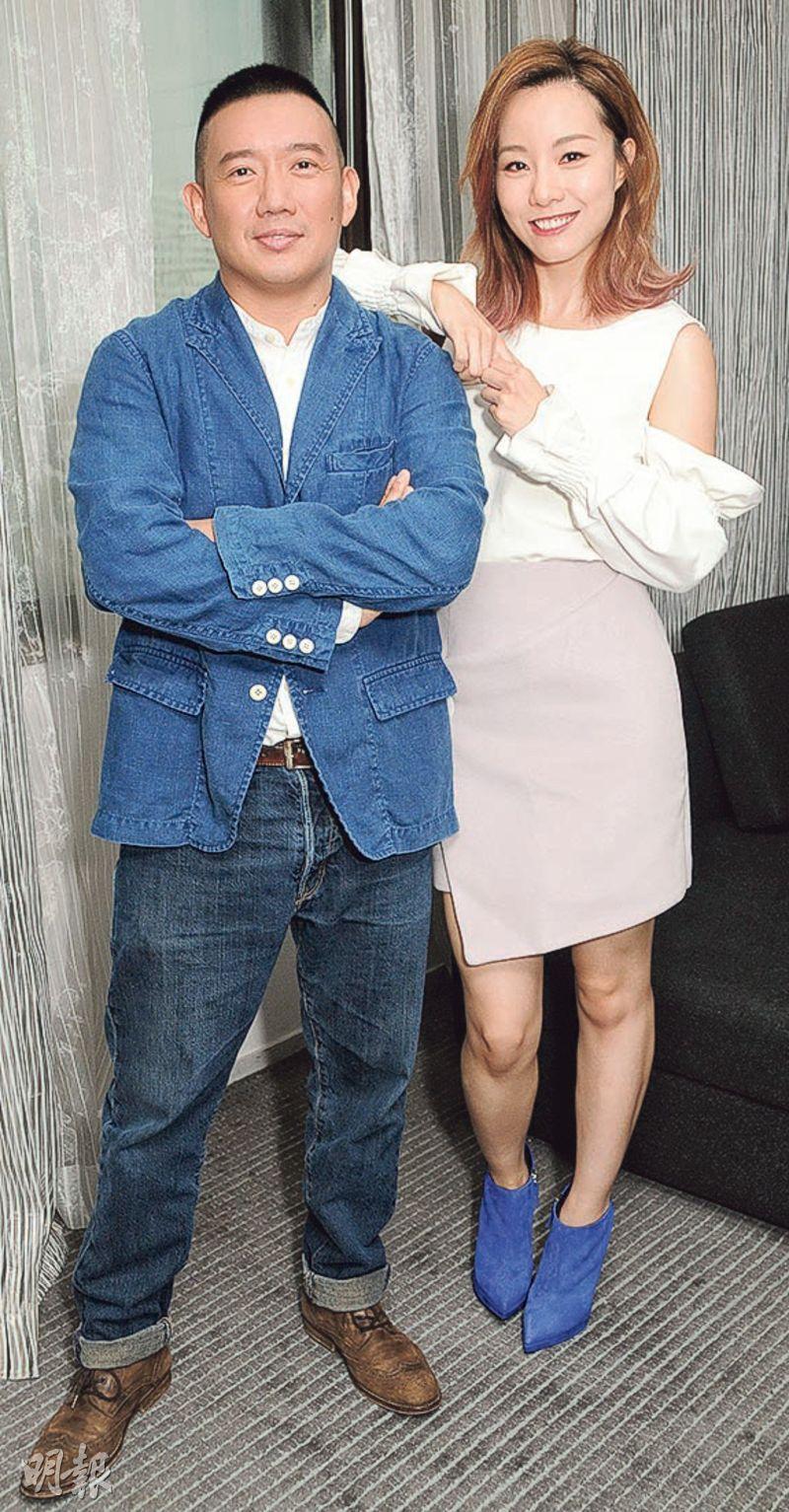 Chapman To, Stephy Tang
courtesy of mingpao.com
Stephy Tang Lai Yan for her film THE EMPTY HAND (HUNG SAU DOH) spent half a year to study karate, but before her performance she still thought it was not enough. During the shoot she had to demonstrate the basic styles, combinations and even get in the ring. The Japanese coach was very demanding and would not pass the slightest mishap.
In the film Japanese actor Yasuaki Kurata played her father. The dojo that he left her fell into the hands of another, driving Stephy to get into the ring. In it she had to wield her sure kill skill. Stephy pointed out that she watched videos to learn. Because it was her own sure kill technique, the action had to be very pretty and thus she stressed about it. On the day of the shoot, originally a few shots were finished but the director still did not accept them. When they shot another scene an accident took place. Originally a professional karate third degree black belt female co-star would kick first before she did, but when they kicked their legs crossed. Stephy said, "Because our shins crashed, I fell to the ground from he pain. At the time I thought my leg would be broken and I was worried that I wouldn't be able to finish the scene. After resting for awhile I tried again, luckily I was able to finish the perfect move. Determination is very important." However Stephy said that later her leg was swollen for a long time before healing. Stephy did not have time to be officially certified, but she asked the Japanese instructor for some self defense technique. If a man grabbed her she could struggle free. She said, "If now a guy gets close, I believe he would be in danger!"
Stephy recently made several movies that were very different from her past romantic films. SOMEWHERE BEYOND THE MIST (LAN TIN BAK WON) was a film festival film, HUSBAND KILLERS (NUI JI FOOK SAU) was a gun action performance. She said that actually this time THE EMPTY HAND was half action and half dramatic depiction of characters. It was a challenge to her acting abilities, showing a different her and changes in her. In the past many actresses after a break up would let go, as they dared to make some sexier or artistic films. Stephy did not deny that. "Actually these several films more or less approached me after my personal life changed a little. The directors also needed inspiration and stimulation. Maybe they would feel my state of mind was somewhat different and would be interested in the film. Do I have more art film offers? Not yet, actually aside from the changes of the past year or two my state of mind let go a lot. As a professional actor, I would try my best to play any character well." Would she continue to make romantic films and work with director Patrick Kong (Yip Lim Sum) and former boyfriend Alex Fong Lik Sun? She said, "I won't resist making romantic films, I would have to think about the team up though." Speaking of Siu Fong's co-star changed to Cecilia So Lai Shan, Stephy said, "With too many repeated everyone would get bored!"