courtesy of on.cc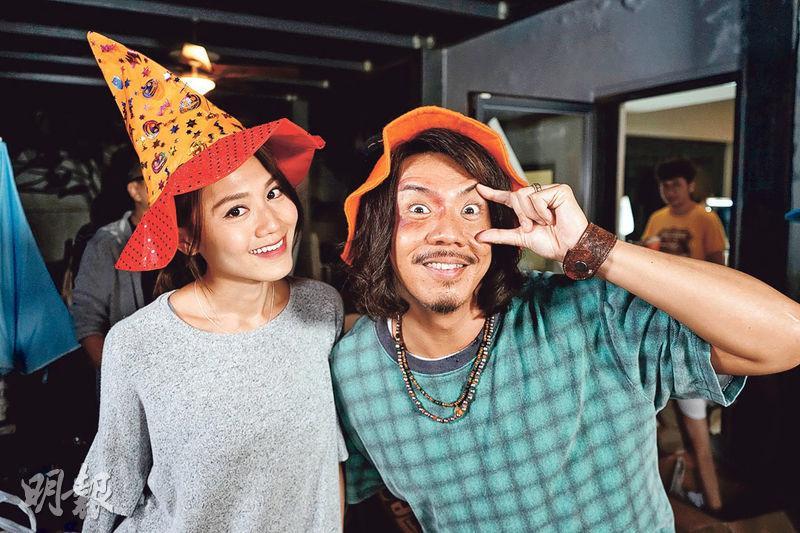 Chrissie Chau says that she should call Louis Cheung an elder because he started as a child star.
Maggie Siu and Eric Kot
courtesy of mingpao.com
Chrissie Chau Sau Na, Louis Cheung Kai Chung and Eric Kot Man Fai starred in the film NUI WONG JONG DOH JING (RAN RIGHT INTO THE QUEEN) completed its production. Sister Na rarely made comedy before. She said that working with Cheung Kai Chung and Ah Kot was perfect for her to learn. During the shoot she had to be alert as they were amazing at improvisation. Cheung Ka Chung said hat Sister Na took great care of hm as the "elder". This time was their third collaboration and finally they had scenes together. Sister Na struck back and claimed that since Ah Chung started as a child star, he was the real elder. They celebrated the production wrap with champagne. After a few sips Sister Na actually called Ah Chung "Cheung King Hin"; Ah Chung heard her, pretended to be disappointed and mad, turned around and walked away.