Cissy Wang and Donnie Yen just dined with Willie Chan last month
Simon Yam calls Willie Chan a "super, super, super nice guy"
courtesy of on.cc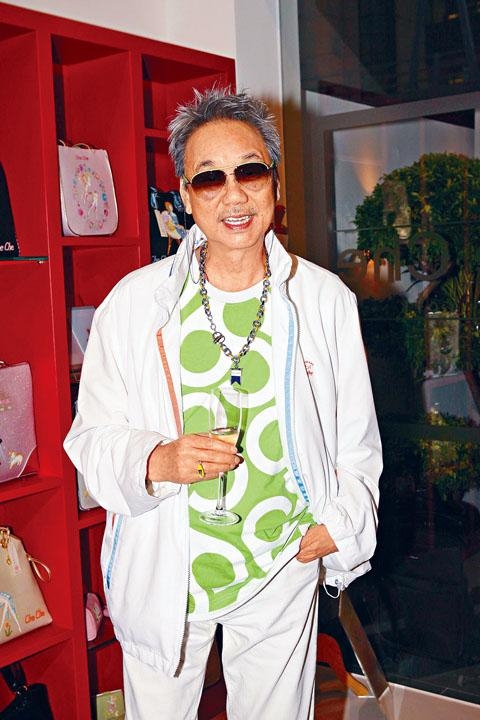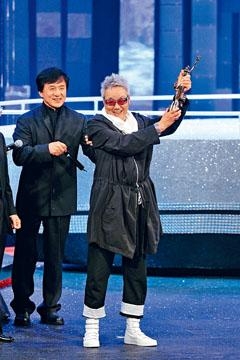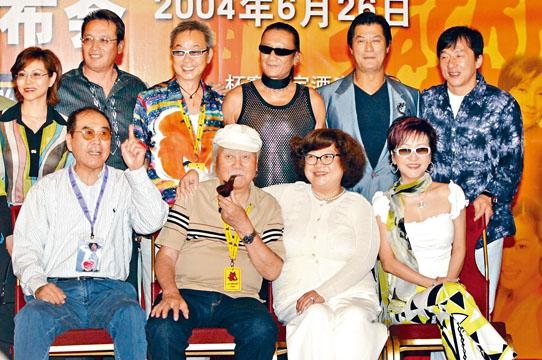 Patrick Tse laments that only three of the seven "Silver Rat Pack" remains
courtesy of singtao.com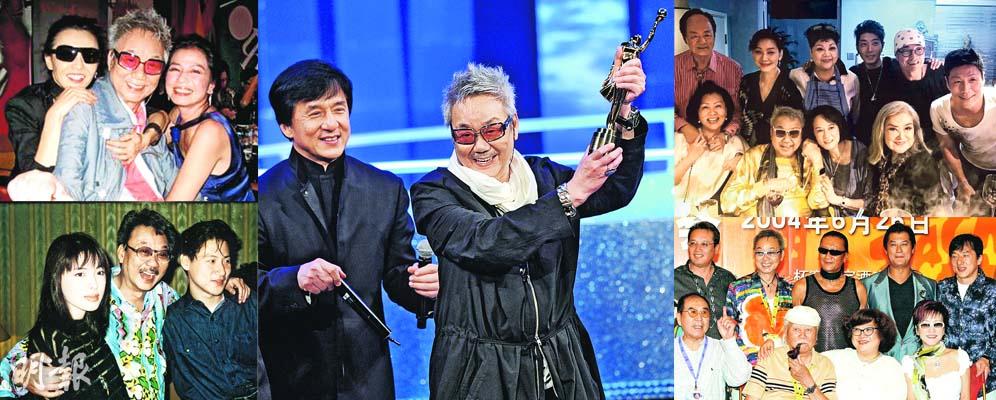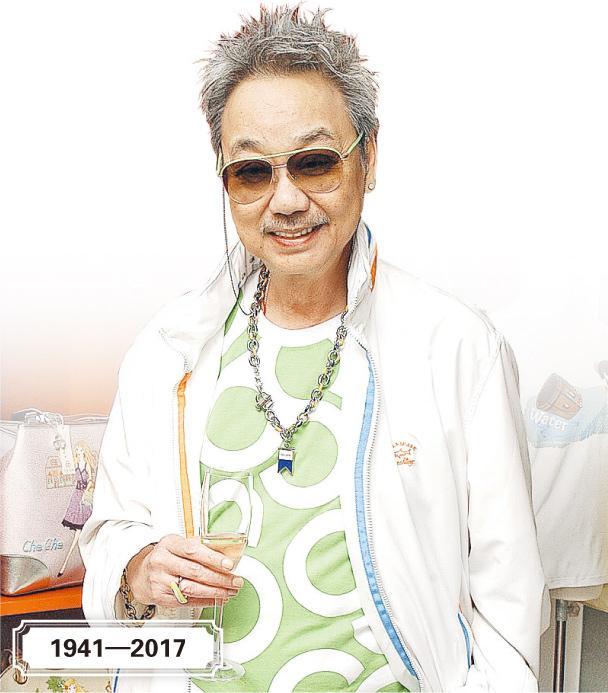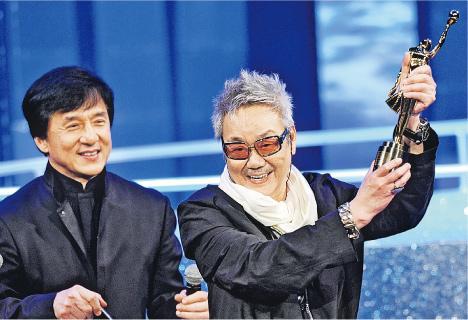 Willie Chan received the Professional Spirit Award at the 30th Hong Kong Film Awards. Jackie Chan presented the award
Willie Chan was hospitalized for heart and lung discomfort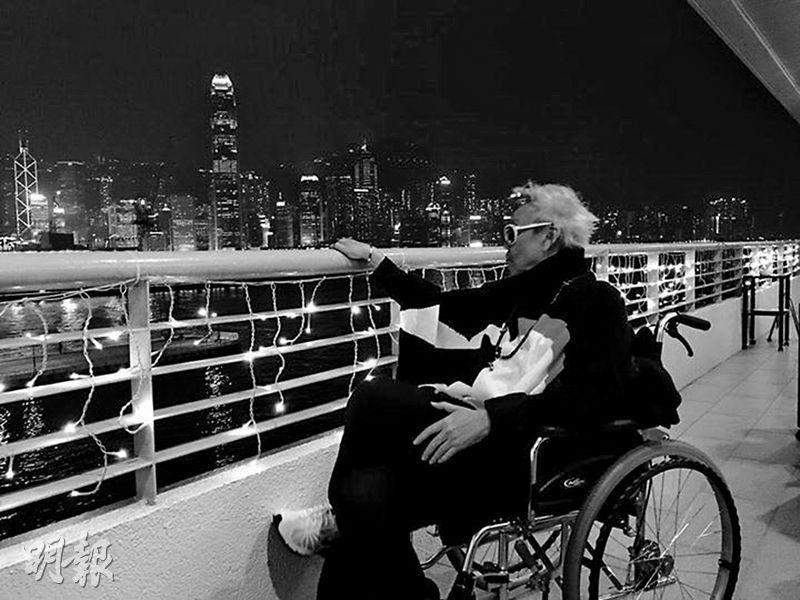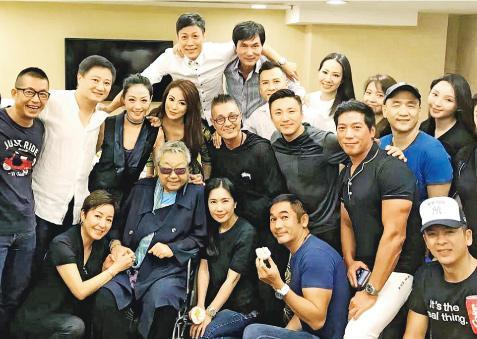 Willie Chan attended Ben Lam's birthday party in September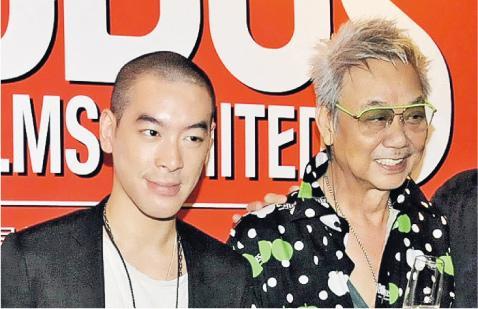 Willie Chan with one of his god sons Juno Mak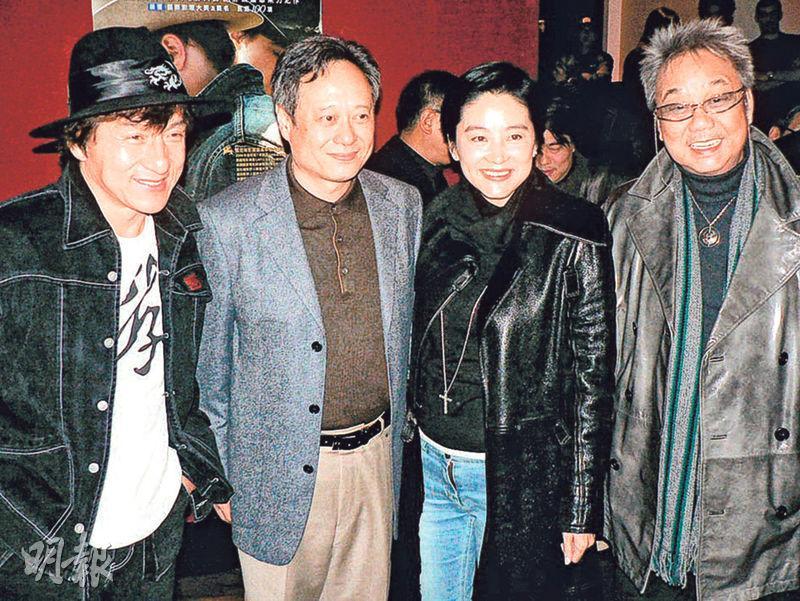 Jackie Chan, Ang Lee, Brigitte Lin, Willie Chan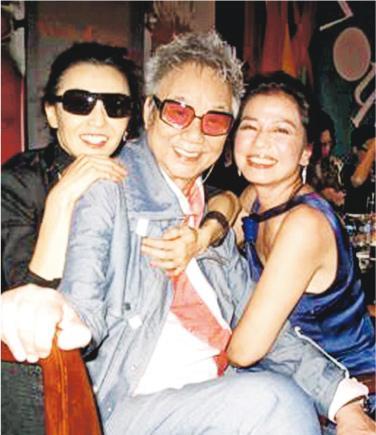 At his 70th birthday, Willie Chan was all smiles with Maggie Cheung and Cherie Chung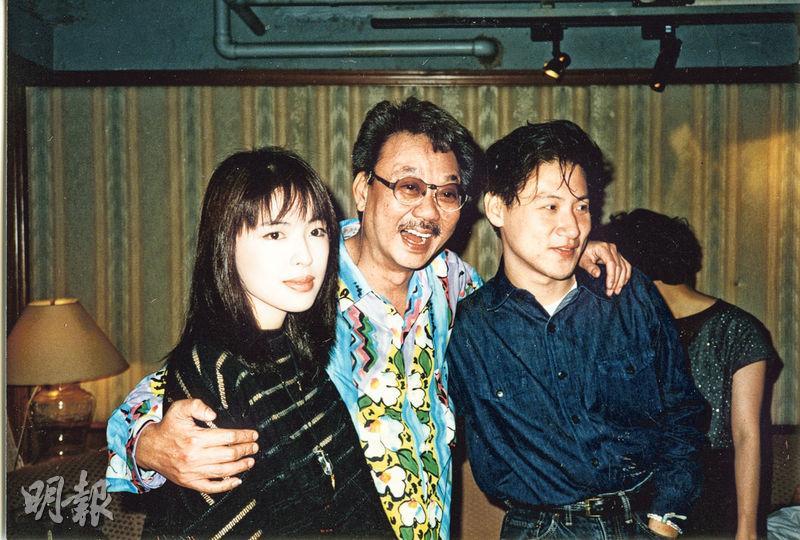 Willie Chan with May Lo and Jacky Cheung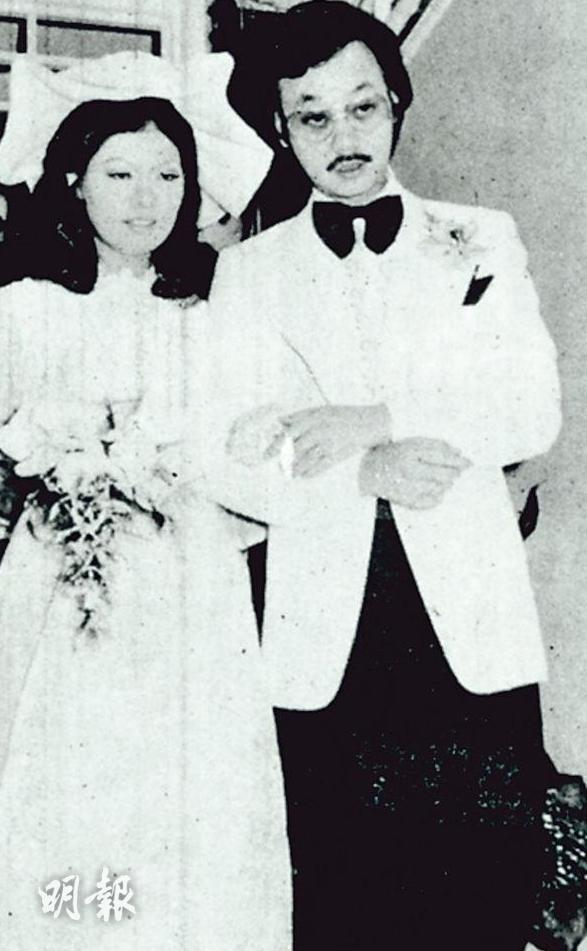 Willie Chan wed a hotel secretary in 1974 in Singapore but ended up in divorce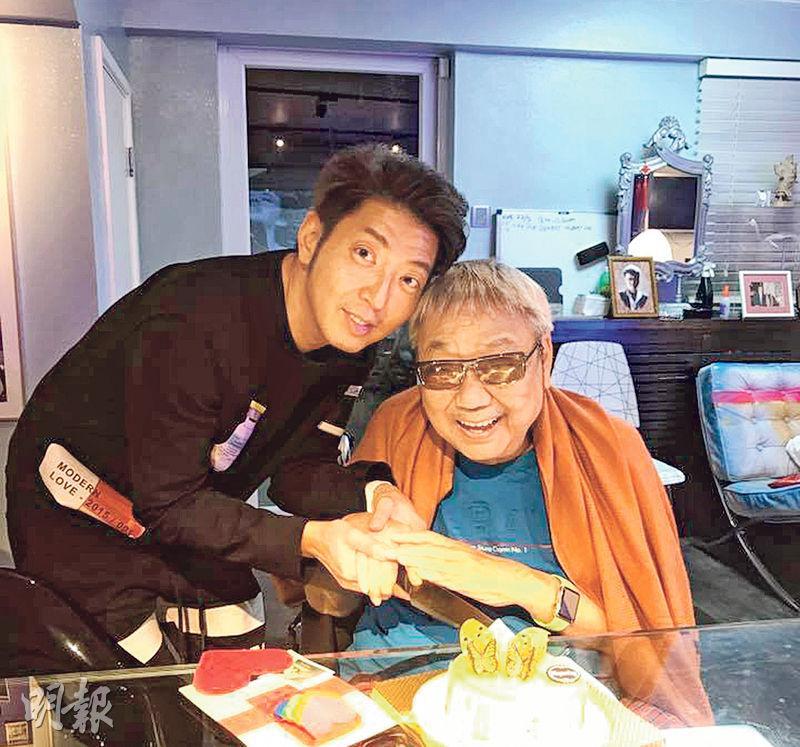 God son Geoff Tsui took care of Willie Chan late in life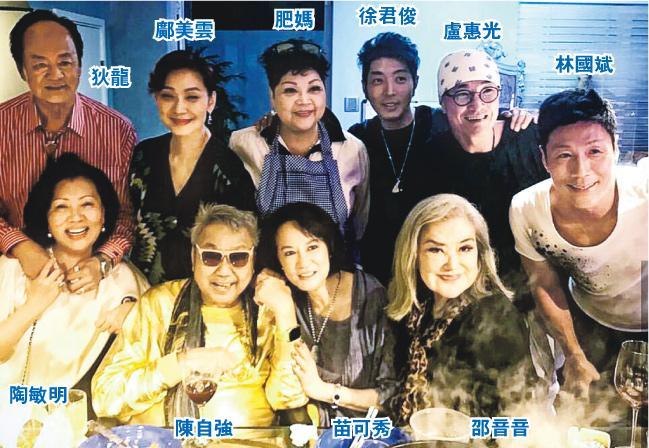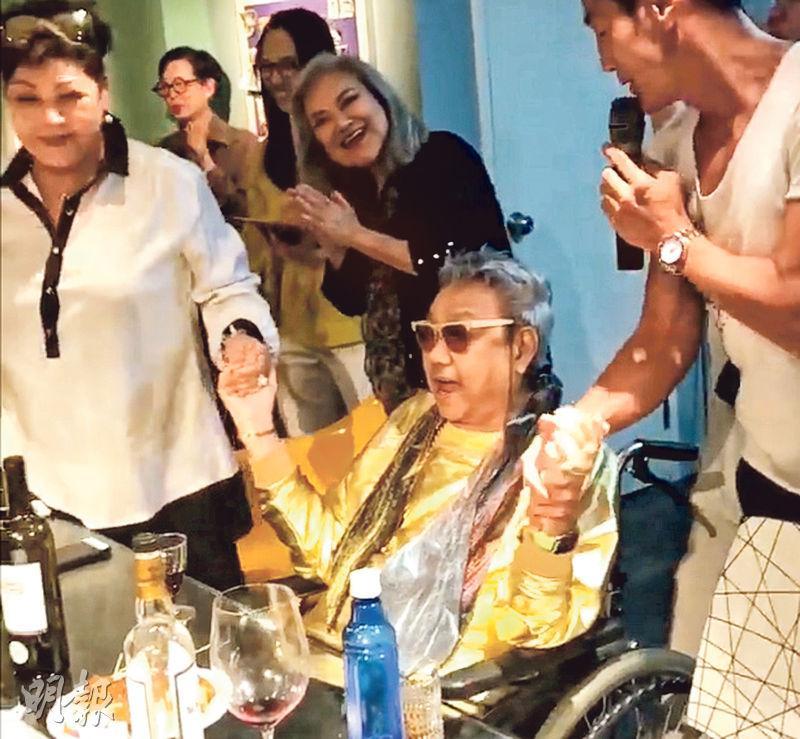 At his birthday this year, Willie Chan held hands with Maria Cordero and Ben Lam and performed LIGHT OF FRIENDSHIP
Willie Chan was also close with Pak Suet Sin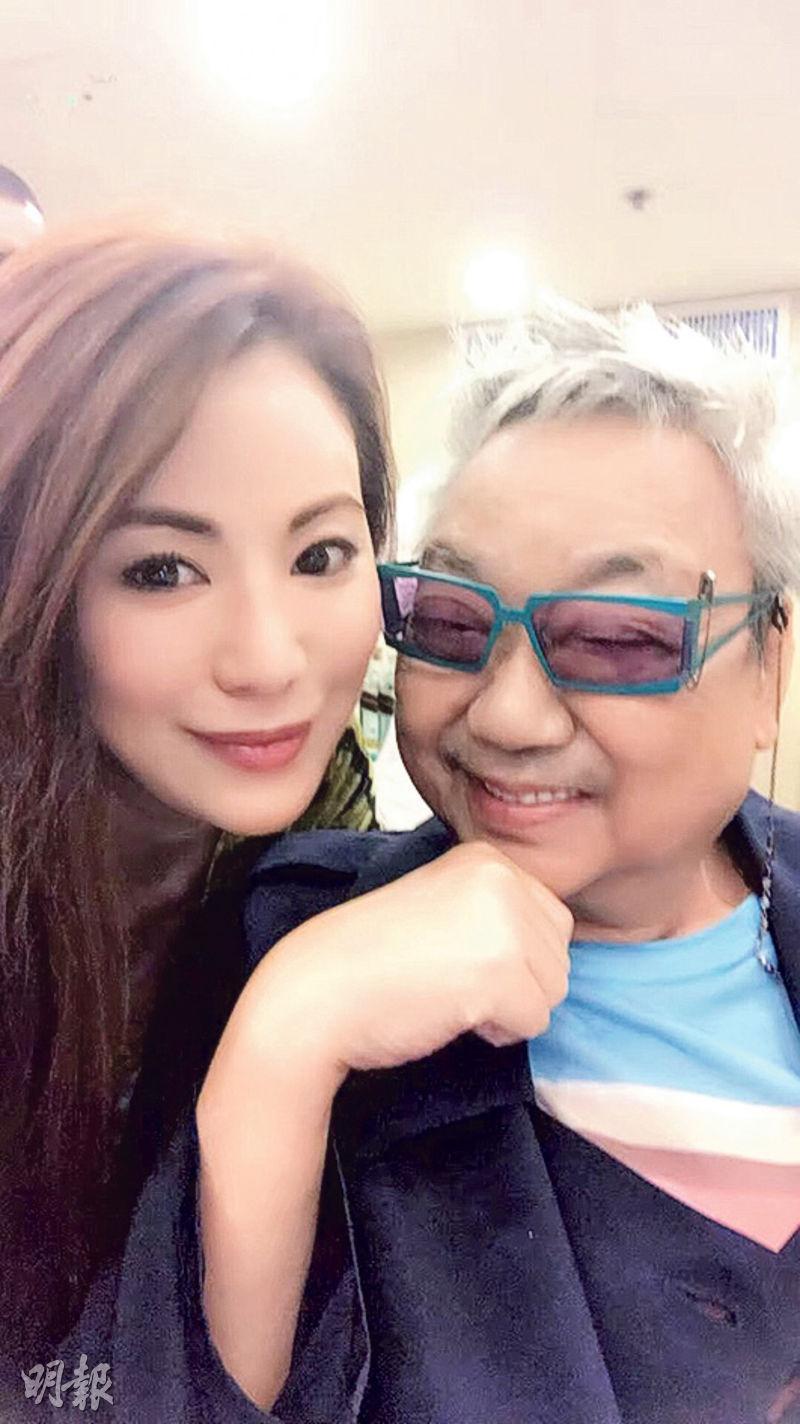 Ellen Chan's heart aches over the passing of Willie Chan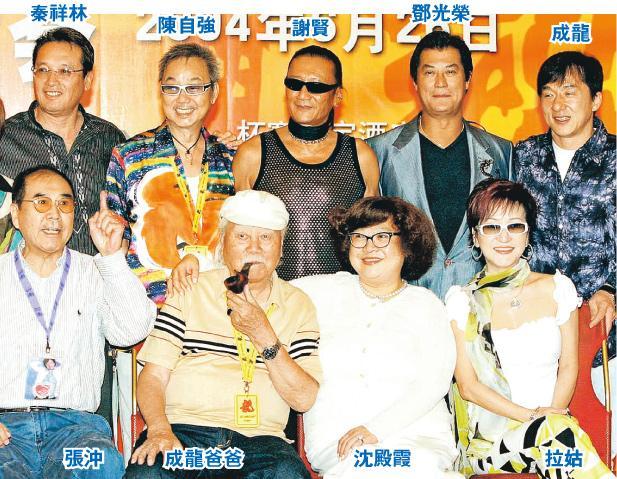 "Silver Rat Pack" in a rare reunion in 2004. Also on hand were Jackie Chan's father and Deborah Li
courtesy of mingpao.com
Reigning in the 80s and the 90s Hong Kong entertainment circle, the "Gold Label Manager" Willie Chan Chi Keung passed away two nights ago in his sleep at age 76. The news was reported on a radio program yesterday. Willie made Jackie Chan, Jacky Cheung Hok Yau, Cherie Chung Chor Hung and others into top artists. After the news of his death spread he immediately received eulogies on social media from industry insiders. Once inseparable with him in show business, Jackie Chan in recent years seemed to have less interaction but yesterday he called Willie "Big Brother" online and one of the most important people in his life. Their relationship obviously remained as deep as it has been.
Absolutely deserving the title of Hong Kong show business "Gold Label Manager" Chan Chi Keung in May was hospitalized. Later although he was released he was already always wheel chair bound. On May 23rd Willie held a birthday part at home to celebrate his 76th birthday. Looking back at the photos he was smiling brightly and looked decent so his health condition probably was not too bad. Yet yesterday a radio program revealed the news of his death and cited that he passed away in his sleep two nights ago. Did Willie's health suddenly deteriorate? Seemingly he had some ideas about his condition as his August social media posts showed. "After I pass away, please don't say how much you love me and how much you miss me at my grave because I want to hear those words when I am alive."
Once going through good times and bad and close like brothers with Willie, Jackie Chan yesterday posted, "Chan Chi Keung is gone. Another one of the most important person in my life has passed away. Many people know that when you back then, I wouldn't be here now. However no one knows everything that we truly have experienced together. Fortunately we know, we understand. Miss you forever, my elder, brother, big brother, have a safe journey."
Willie's god son Juno Mak Chun Lung said, "May he with the always friendly smile have a safe journey. Miss you forever."
Chung Chor Hung was surprised to hear the news. "In recent years we met up and traded pleasantries and concern. His passing made me feel very heart broken. He was a very patient and very gentle person. He was also full of energy and helped me a lot in my career. May he rest in peace!"
Director Stanley Kwan Kam Peng confirmed the news of Willie's death. "I received a call from Chan Chi Keung's family. This morning when they tried to wake him he did not respond. After being rushed to the hospital he was confirmed to have passed away. The hospital would have to confirm the cause of death. We have known each other for over 30 years. As a friend, work partner, nothing more needed to be said abou the kind hearted Chan Chi Keung!"
Ken Low Wai Kwong and Kara Wai Ying Hung both wished a safe journey for Willie. Low Wai Kong and the Jackie Chan Stuntman Association's brothers have always called Willie "Dad" and close relationships with him. Yuen Biao also mentioned that Willie in recent years has not been in good health. "He came to my daughter's wedding. I learned that earlier he was in the red wine and fashion store business in Hong Kong. I miss going to work in Japan with Jackie Chan and Willie back then!"
Ellen Chan Nga Lun knew Willie since she started in the business. She posted that the news was too sudden and she would deeply miss him; Stephen Fung Tak Lun praised him as a good elder, good producer. "Thank you, Uncle Willie. Have a safe journey."
Yesterday when Gordon Lam Ka Tung heard about Willie, he mournfully said that he did not know what to say. "I saw him more a few years ago. I know that lately his health has been iffy. The most recen contact was at the Mid Autumn Festival. I wish that he would go to an even better place and be even happier!"
Susan Shaw Yam Yam attended Willie's May birthday party. She praised Willie for his loyalty and always willing to go to war for his friends.
Yeung Yuk Mui said, "This morning when I saw the news it felt very sudden, because it was just a month ago from our last meeting. My heart feels very uneasy and aches very much. On the 25th last month at Lam Kwok Bun (Ben)'s birthday party I just saw Willie. I never expected that it would be the last time. I still remember that nigh Ben suggested for a gathering every month for everyone to see each other. Ben even said to have a barbecue at his home......" She said that despite having never worked with Willie in her over 20 years in the business, he was very nice and very friendly to the younger generations. Thus she felt it was regrettable. She also said that many attended that night. When they knew that Willie would be there soon, Low Wai Kwong and the Jackie Chan Stuntman Association brothers rushed out to pick up "Dad". Willie also grabbed their past INSPECTORS WEAR SKIRTS (BA WONG FA) actors for a photo.
Willie in the early 70s and was film star with Lydia Shum Din Ha, Cheung Chung, Patrick Tse Yin, Alan Tang Kwong Wing, Charlie Chun Cheung Lam and Chan Ho and partied almost everyday with them. They thus became the "Silver Rat Pack". With his own power he went on power struggle with big film companies that run the film industry at the time. Willie's manager life started in the 80s. He made many Hong Kong superstars including Jackie Chan, Tony Leung Chiu Wai, Jacky Cheung Hok Yau, Tony Leung Ka Fai, Sean Lau Ching Wan, Maggie Cheung Man Yuk, Cherie Chung Chor Hung, Jet Li (Lee Nin Kit), Carol Cheng Yui Ling, Carina Lau Ka Ling, Sylvia Chang, Joey Wong Cho Yin, Sandra Ng Kwan Yu, Angie Chiu Nga Chi, Maria Cordero and others. In 2000 he formed his own company. At the time his artists included Daniel Wu (Ng Yin Cho), Chang Chen and Edison Chen Koon Hei. He once said that he was the proudest about making Jackie Chan and Cheung Hok Yau into stars. In 2011 the Hong Kong Film Awards presented the "Professional Spirit Award" to Willie for his years of outstanding contributions to the Hong Kong film industry.