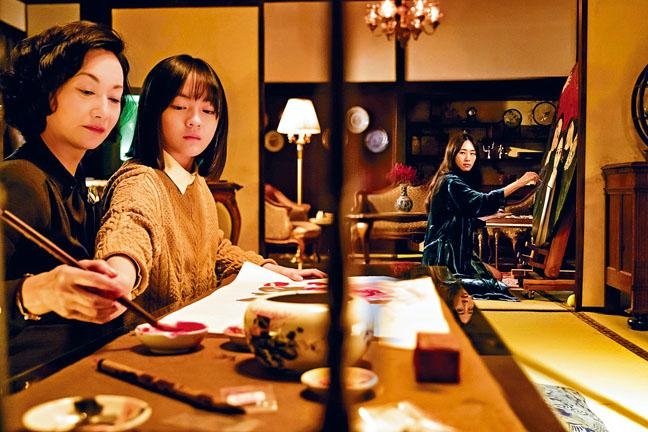 courtesy of singtao.com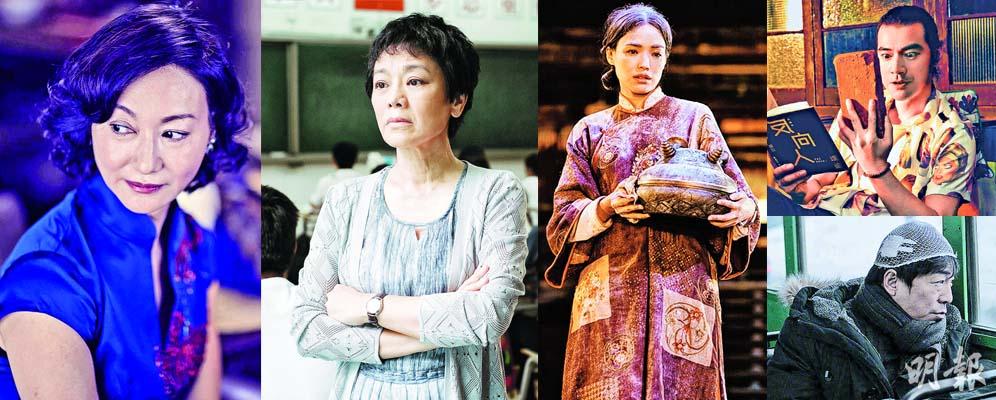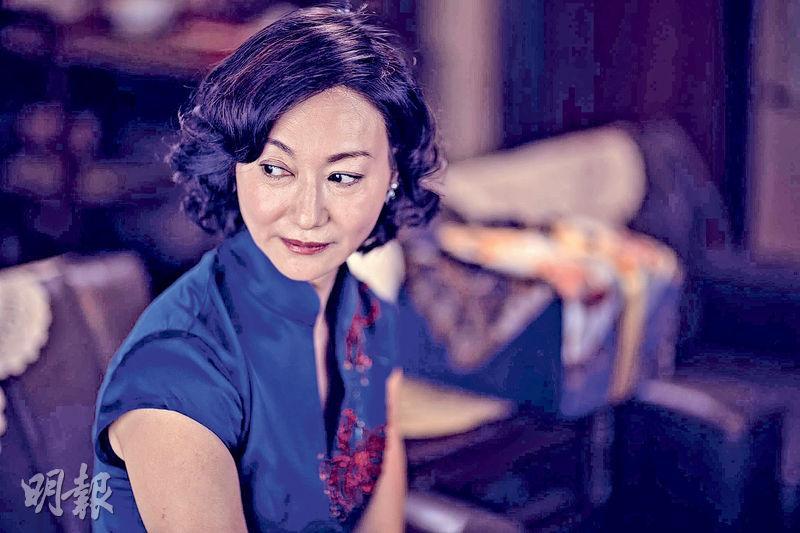 Kara Wai (THE BOLD, THE CORRUPT AND THE BEAUTIFUL)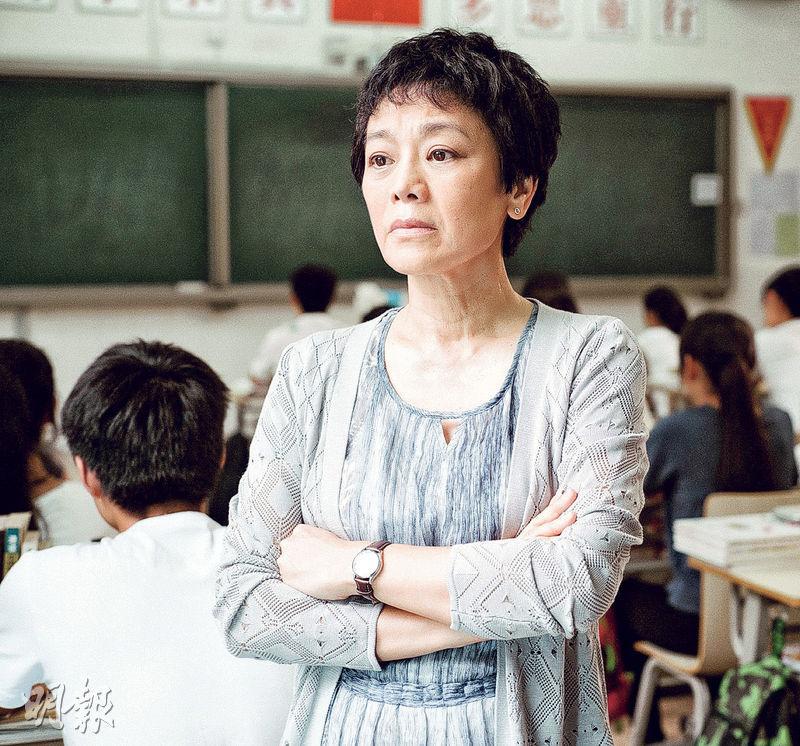 Sylvia Chang (LOVE EDUCATION)
Shu Qi (THE VILLAGE OF NO RETURN)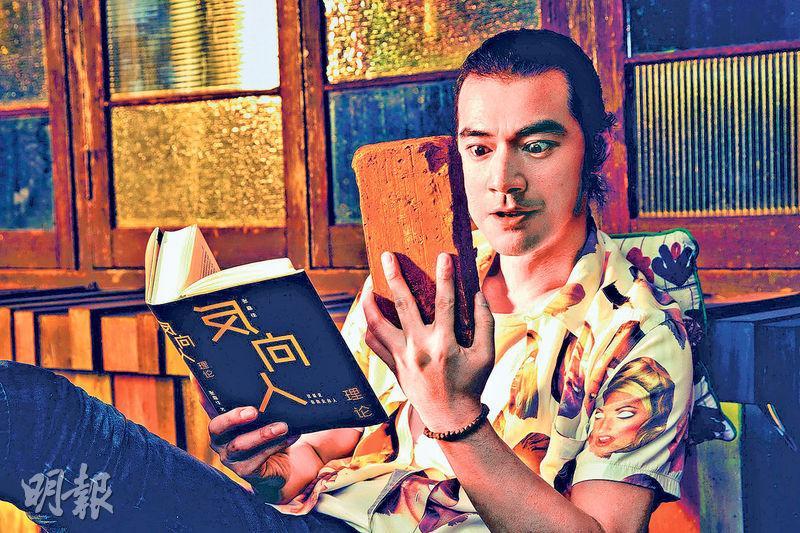 Takeshi Kanreshiro (SEE YOU TOMORROW)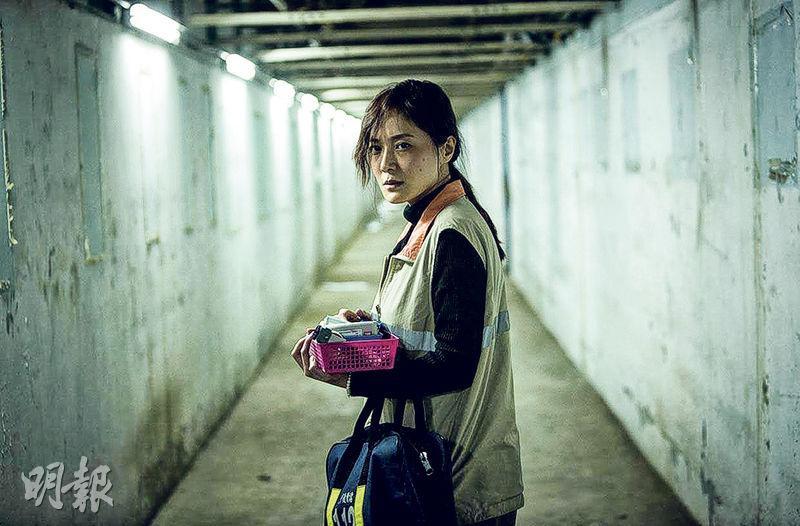 Yin Shin (THE ISLAND THAT ALL FLOW BY)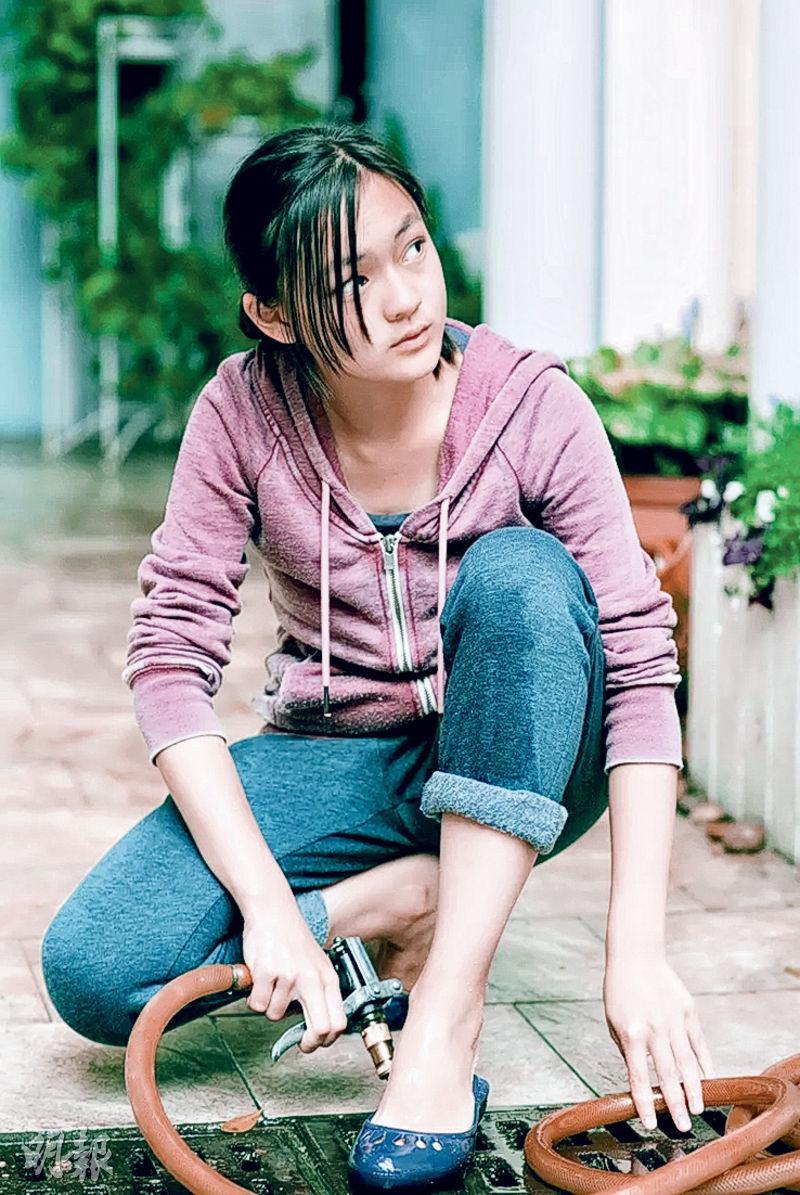 Vicky Chen (ANGELS WEAR WHITE)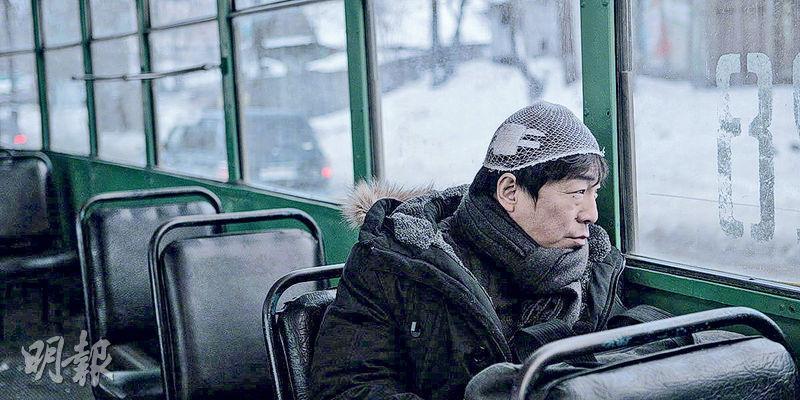 Huang Bo (THE CONFORMIST)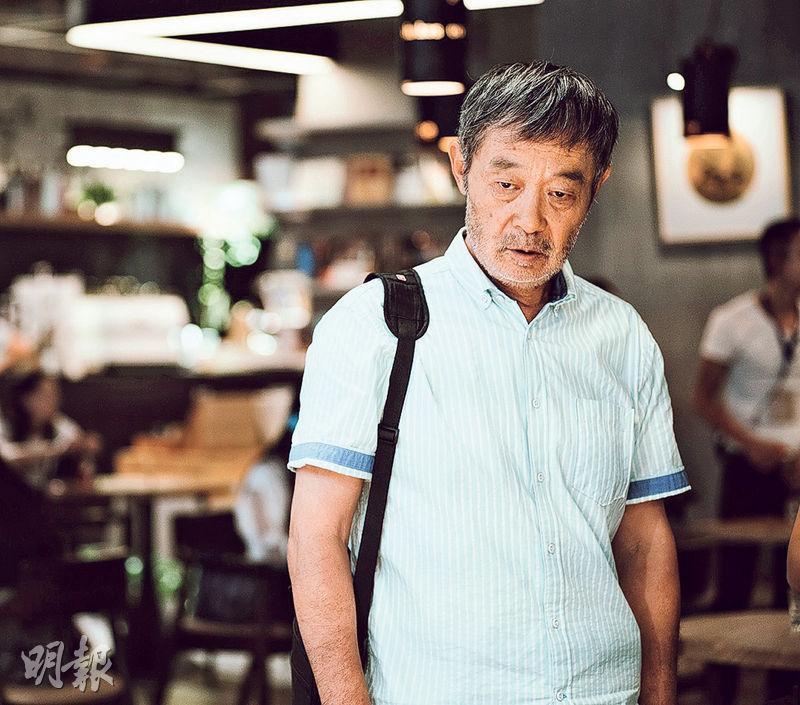 Tian Zhuangzhuang (LOVE EDUCATION)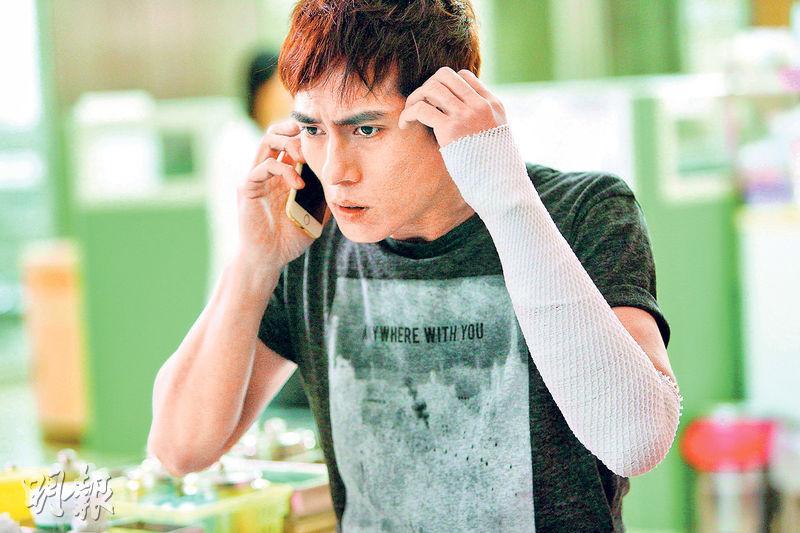 Chuang Kai-hsun (WHO KILLED COCK ROBIN?)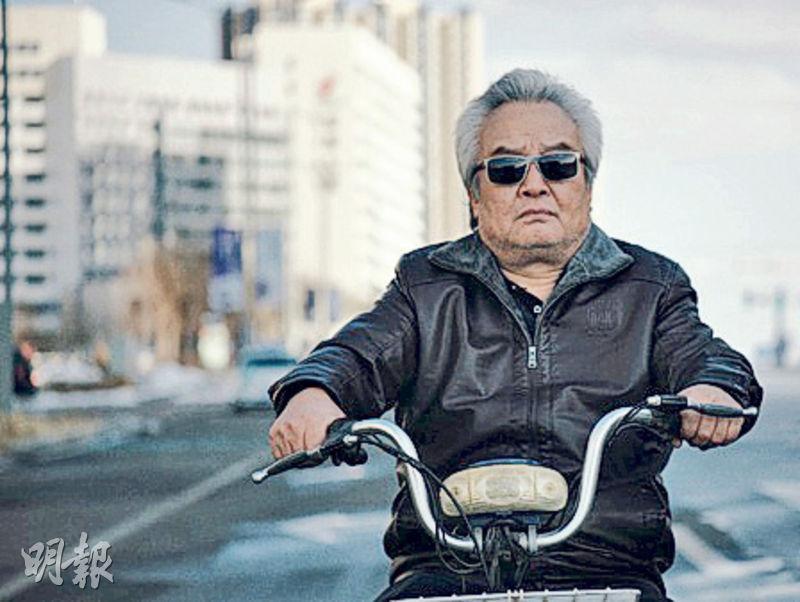 Tu Men (OLD BEAST)
courtesy of mingpao.com
The 54th Golden Horse Awards will take place on November 25h in Taipei. Yesterday the nominations were announced. The Lifetime Achievement Award will go to TOUCH OF ZEN's internationally renowned, two time Golden Horse Best Actress Hsu Feng. The Outstanding Taiwanese Filmmaker of the Year will be Hu Ding-Yi.
This year's nominated films were mainly Taiwan films. Among them THE GREAT BUDDHA + received the most nominations with ten. LOVE EDUCATION, THE BOLD, THE CORRUPT AND THE BEAUTIFUL and SEE YOU TOMORROW each had seven. Takeshi Kaneshiro (Gum Sing Mo) with SEE YOU TOMORROW received his first Best Actor nomination. He would compete against Chuang Kai-hsun, Huang Bo, Tian Zhuangzhuang and Tu Men. SEE YOU TOMORROW also was nominated for Best Adapted Screenplay, Best Cinematography, Best Visual Effects, Best Art Direction, Best Makeup & Costume Design, and Best Original Film Song. This was Gum Sing Mo's first Golden Horse acting nomination, he was previously nominated for Best Original Film Song with PERHAPS LOVE. After learning about his nomination, Gum Sing Mo responded, "Thank you! Thank you very much!"
Best Actress nominees included Kara Wai Ying Hung, Shu Qi, Sylvia Chang, Vicky Chen and Yin Shin. Nominated with THE BOLD, THE CORRUPT, AND THE BEAUTIFUL, Siu Hung was happy and surprised to learn about her nomination. "Very happy, but also very surprised. I never thought that I would be nominated because no one told me about the Golden Horse Award application. I didn't know when the nominations were to be announced either." She said that the film was made in Taiwan early in the year. At the time she had no expectation. She has not made any film for an award, as she would only do her best. How confident was she? She humbly said that she dared not think about it. "Because the competition is strong. Earlier I was on the Taipei Film Festival jury. I watched all four nominated films. Everyone performed very well, very powerfully. (Who is the biggest rival?) Everyone is. Everyone's taste is different, it's very hard to guess. However I have always had confidence in myself, 1/5 to win an award. Let it be, don't be so nervous. I will attend."
Best Supporting Actor nominees were OUR TIME WILL COME's Tony Leung Ka Fai, Mason Lee, Lei Jianyin, Leon Dai and Bamboo Chen; as for Best Supporting Actress, OUR TIME WILL COME's Deanie Ip Tak Han, Wu Yanshu, Chen Shiang Chyi, Vicky Chen and Tiffany Hsu Wei-Ning will compete.
Sammo Hung Kam Bo with PARADOX received a Golden Horse Best Action Choreography nomination, his third. "All three nominations were with Director Wilson Yip (Wai Shun). Thank you for you love Golden Horse Award and thank you everyone for liking this film!"
THE 54TH GOLDEN HORSE AWARDS
http://www.goldenhorse.org.tw/awards/nw/?serach_type=award&sc=8&search_regist_year=2017&ins=46&r=en
BEST FEATURE FILM
FREE AND EASY
THE GREAT BUDDHA +
LOVE EDUCATION
ANGELS WEAR WHITE
THE BOLD, THE CORRUPT, AND THE BEAUTIFUL
BEST DOCUMENTARY
MAMA
INMATES
PLASTIC CHINA
CONDEMNED PRACTICE MODE
LOOKING FOR?
BEST ANIMATION FEATURE
THE GUARDIAN
HAVE A NICE DAY
BARKLEY
BEST LIVE ACTION SHORT FILM
THE NIGHT OF ARZU
BLIND MOUTH
LOVE AFTER TIME
BABES' NOT ALONE
THE DRESS ON HER
BEST ANIMATED SHORT FILM
FUNDAMENTRAL
ST(R)AY
REVELATION-THE CITY OF HAZE
STORIES ABOUT HIM
LOSING SIGHT OF A LONGED PLACE
BEST DIRECTOR
GENG Jun (FREE AND EASY)
Sylvia CHANG (LOVE EDUCATION)
Vivian QU (ANGELS WEAR WHITE)
Ann HUI (OUR TIME WILL COME)
YANG Ya-che (THE BOLD, THE CORRUPT, AND THE BEAUTIFUL)
BEST LEADING ACTOR
CHUANG Kai-hsun (WHO KILLED COCK ROBIN)
HUANG Bo (THE CONFORMIST)
TU Men (OLD BEAST)
KANESHIRO Takeshi (SEE YOU TOMORROW)
TIAN Zhuang-zhuang (LOVE EDUCATION)
BEST LEADING ACTRESS
SHU Qi (THE VILLAGE OF NO RETURN)
Sylvia CHANG (LOVE EDUCATION)
Vicky CHEN (ANGELS WEAR WHITE)
Kara WAI (THE BOLD, THE COURRPT, AND THE BEAUTIFUL)
YIN Shin (THE ISLAND THAT ALL FLOW BY)
BEST SUPPORTING ACTOR
Mason LEE (WHO KILLED COCK ROBIN)
LEI Jiayin (BROTHERHOOD OF THE BLADES I: THE INFERNAL BATTLEFIELD)
Leon DAI (THE GREAT BUDDHA +)
Bamboo CHEN (ALIFU, THE PRINCE/SS)
Tony LEUNG Ka Fai (OUR TIME WILL COME)
BEST SUPPORTING ACTRESS
WU Yanshu (LOVE EDUCATION)
CHEN Shiang Chyi (THE RECEPTIONIST)
Deanie IP (OUR TIME WILL COME)
Vicky CHEN (THE BOLD, THE CORRUPT, AND THE BEAUTIFUL)
HSU Wei-ning (THE TAG-ALONG 2)
BEST NEW DIRECTOR
HUANG Xi (MISSING JOHNNY)
TAN Seng-kiat (SHUTTLE LIFE)
HUANG Hsin-yao (THE GREAT BUDDHA +)
ZHOU Ziyang (OLD BEAST)
CHAN Ching-lin (THE ISLAND THAT ALL FLOW BY)
BEST NEW PERFORMER
Rima Zeidan (MISSING JOHNNY)
Kent TSAI (ALL BECAUSE OF LOVE)
ZHONG Chuxi (YOUTH)
ZHANG Aoyue (THE HIDDEN SWORD)
WU Nien Hsuan (THE TAG-ALONG 2)
BEST ORIGINAL SCREENPLAY
LIU Jian (HAVE A NICE DAY)
ZHOU Ziyang (OLD BEAST)
Sylvia CHANG, YOU Xiao Ying (LOVE EDUCATION)
WANG Yu-lin, HSU Hua-chien, HUA Bai Rong, Juliana HSU, CHEN Hui Ling (ALIFU, THE PRINCE/SS)
YANG Ya-che (THE BOLD, THE CORRUPT, AND THE BEAUTIFUL)
BEST ADAPTED SCREENPLAY
LI Baoluo (BANGZI MELODY)
HUANG Hsin-yao (THE GREAT BUDDHA +)
WONG Kar Wai, ZHANG Jiajia (SEE YOU TOMORROW)
YAN Geling (YOUTH)
XU Haofeng (THE HIDDEN SWORD)
BEST CINEMATOGRAPHY
WANG Weihua (FREE AND EASY)
CHEN Ko Chin (SHUTTLE LIFE)
NAKASHIMA Nagao (THE GREAT BUDDHA +)
Matthias DELVAUX (OLD BEAST)
Peter PAU, CAO Yu (SEE YOU TOMORROW)
BEST VISUAL EFFECTS
YEH Jen Hao, LIU Wei Yi (WHO KILLED COCK ROBIN)
QUAN Hongkun, YUNG Kwok Yin, CHAN Tik Hoi (THIS IS NOT WHAT I EXPECTED!)
Johnny LIN, Perry KAIN, Thomas REPPEN (SEE YOU TOMORROW)
PAO Cheng Hsun, HUANG Mei Cing (MON MON MON MONSTERS!)
Henri WONG, Eric XU (WUKONG)
BEST ART DIRECTION
HUANG Mei Ching (THE VILLAGE OF NO RETURN)
CHAO Shih Hao (THE GREAT BUDDHA +)
Alfred YAU (SEE YOU TOMORROW)
SHI Hai Ying (YOUTH)
Penny TSAI Pei-ling (THE BOLD, THE CORRUPT, AND THE BEAUTIFUL)
BEST MAKEUP & COSTUME DESIGN
LIANG Tingting (BROTHERHOOD OF BLADES II: THE INFERAL BATTLEFIELD)
Dora NG (THE VILLAGE OF NO RETURN)
William CHANG, CHEUNG Siu Hong (SEE YOU TOMORROW)
LIU Xiaoli (YOUTH)
WANG Chia Hui (THE BOLD, THE CORRUPT, AND THE BEAUTIFUL)
BEST ACTION CHOREOGRAPHY
SANG Lin (BROTHERHOOD OF BLADES II: THE INFERNAL BATTLEFIELD)
KU Huen-chiu (WUKONG)
AN Wande (EXPLOSION)
XU Haofeng (THE HIDDEN SWORD)
Sammo HUNG (PARADOX)
BEST ORIGINAL FILM SCORE
LIM Giong, Point HSU (MISSING JOHNNY)
KAWAI Kenji (BROTHERHOOD OF BLADES II: THE INFERNAL BATTLEFIELD)
LIN Sheng-xiang (THE GREAT BUDDHA +)
Joe HISAISHI (OUR TIME WILL COME)
AN Wei (THE HIDDEN SWORD)
BEST ORIGINAL FILM SONG
I LOVE SHANGRI-LA
Lyric : LIU Jian
Composer : WANG Da
Performer : ZHU Hong, WANG Da (HAVE A NICE DAY)
LULLABY
Lyric : LIANG Long
Composer : Second Hand Rose Band
Performer : LIANG Long
(FREE AND EASY)
TO HAVE, OR NOT TO HAVE
Lyric : ONG Chiau-hoa
Composer : LIN Sheng-xiang
Performer : LIN Sheng-xiang
(THE GREAT BUDDHA +)
KEEP ME BY YOUR SIDE
Lyric : TANG Hanxiao
Composer : TANG Hanxiao
Performer : Eason CHAN
(SEE YOU TOMORROW)
FLOWERS IN BLOOSOM
Lyric : LAM Kwun Fan
Composer : Kay HUANG
Performer : TAN Weiwei
(LOVE EDUCATION)
BEST FILM EDITING
Jean TSIEN, Bob LEE (PLASTIC CHINA)
Kipo LIN (WHO KILLED COCK ROBIN)
LAI Hsiu-hsiung (THE GREAT BUDDHA +)
LIAO Ching-song (THE FOOLISH BIRD)
Mary STEPHEN, KONG Chi Leung (OUR TIME WILL COME)
BEST SOUND EFFECTS
R.T KAO, CHEN Wei Liang, Forgood Sound (WHO KILLED COCK ROBIN)
WEN Bo (THE CONFORMIST)
TU Duu-chih, WU Shu-yao (THE GREAT BUDDHA +)
TU Duu-chih, WU Shu-yao (MON MON MON MONSTERS!)
Rockid LEE, YANG Che Chin, Warren SANTIAGO, Richard HOCKS (THE TAG-ALONG 2)
OUTSTANDING TAIWANESE FILMMAKER OF THE YEAR
HU Ding-yi
LIFETIME ACHIEVEMENT AWARD
HSU Feng