courtesy of on.cc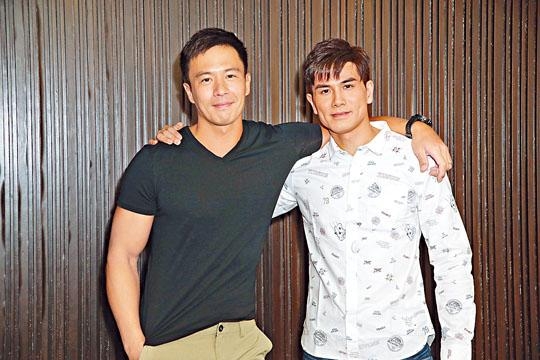 courtesy of singtao.com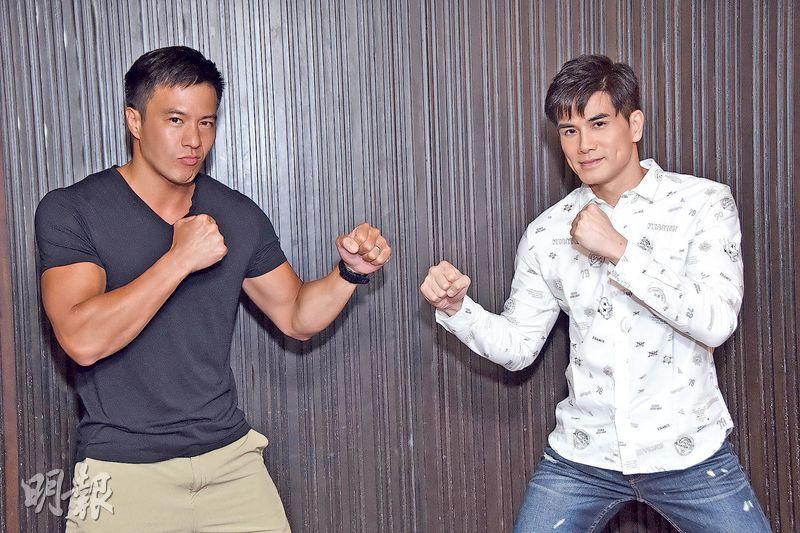 Andy Tien praises Philip Ng for his great performance after years of hard work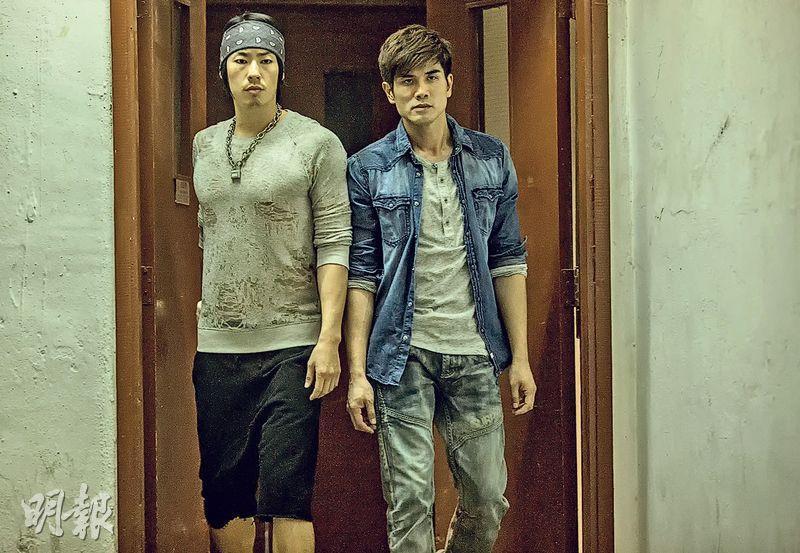 Vanness Wu and Philip Ng became brothers while working on STAR RUNNER
courtesy of mingpao.com
Philip Ng Won Lung, Andy Tien (On Chi Kit) and Vanness Wu (Ng Kin Ho) sixteen years ago met while working on a film. Lately the trio reunited on the film UNDERCOVER PUNCH AND GUN (CHUM HUNG JEH). Earlier Ng Won Lung and On Chi Kit spoke to the media and got sentimental as they talked about the past.
Ng Won Lung and On Chi Kit talked about sixteen years ago when they made the film STAR RUNNER (SIU NIN AH FU), they worked with Ng Kin Ho for the first time. While waiting for their scenes in Tuen Man, they talked about plans to work together again. They did not expect that this time they would return to the same place to shoot. Ng Won Lun said, "We were all under the influence of 80's films and watched Big Brother Jackie Chan, Big Brother (Sammo) Hung Kam Bo and Big Brother Yuen Biao's films that had both action and comedy elements. We really wanted to make this type of movies. This time we even went back to the same place for the shoot."
As an actor and action director Ng Won Lung admitted that he and the two brothers inevitably had differences of opinions while working together. Who would make the compromise? He said, "Of course I would, I would ask them what action scenes they would like. Ng Kin Ho chose the butterfly knife, On Chi Kit said gun, I had more fist fights. (Did you have it the worst?) It was tough on everyone. I used to design stunts action for people before, some ideas might not have a chance to be used. This time I could incorporate these ideas back into it."
On Chi Kit was asked about how he would grade first time action director Ng Won Lung. He sang his praises. "To me, he isn't a rookie. From stunt man, double, actor, action actor to now as producer he has performed very well." Speaking of the most memorable scene, On Chi Kit said that he liked his own gun fight scene the most. Although it was only a little over a minute long, watching it again he thought it was very beautifully shot. This scene took only two takes to complete. Ng Won Lung felt that Ng Kin Ho's butterfly knife flight scene was rather entertaining and he really liked it.
Would they work together again? Ng Won Lung revealed that they already have other stories that they would like to make, but needed investor and audience coordination. "I hope I won't have to wait another ten years to be able to work with the two brothers again. Ten years later I might not be able to kick at all."