courtesy of on.cc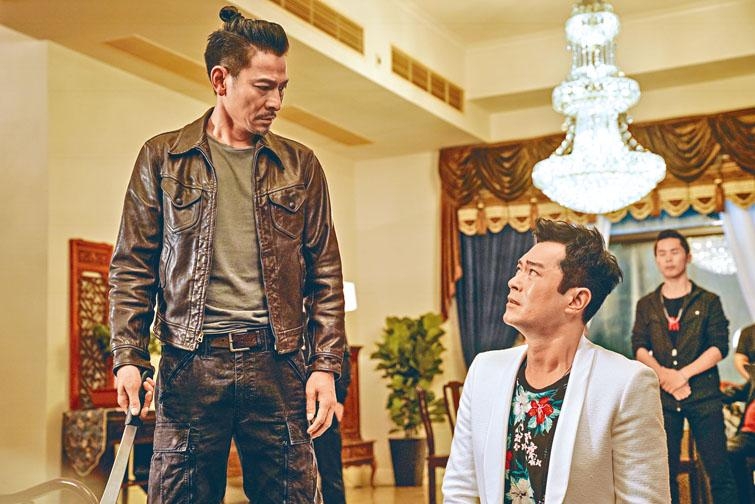 courtesy of singtao.com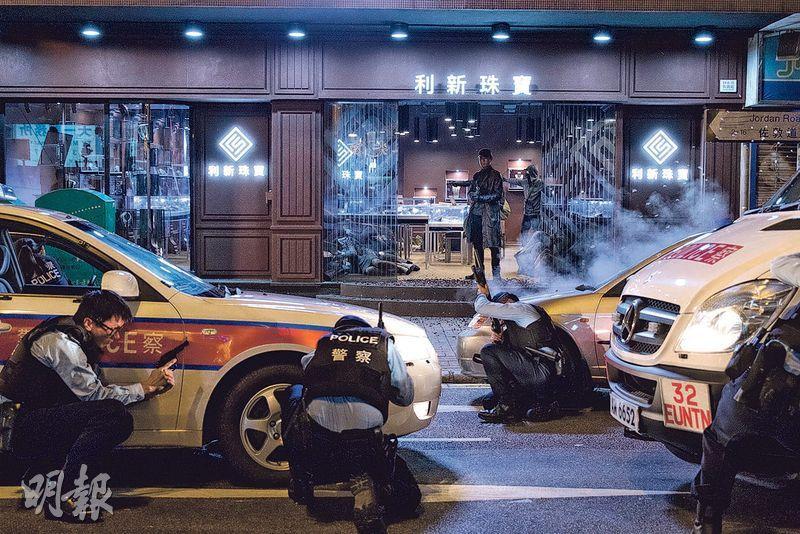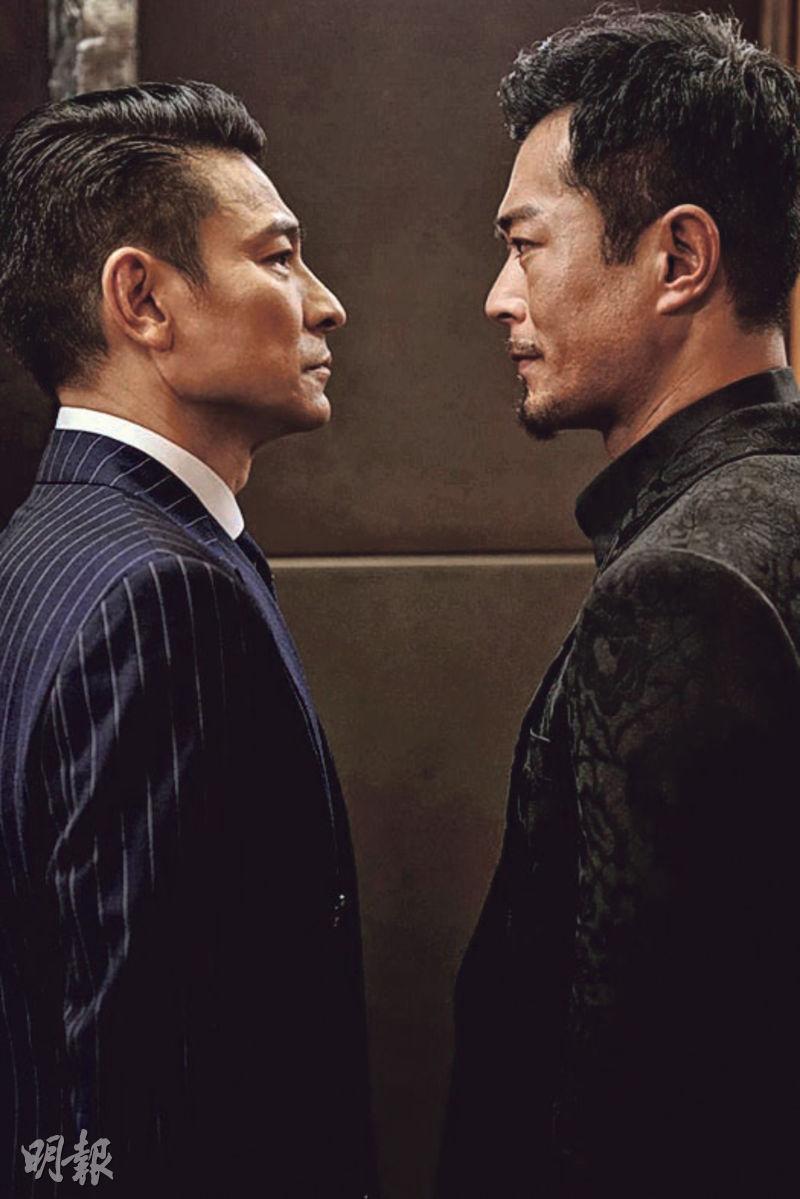 WHITE STORM 2 DRUG LORDS will represent Hong Kong in its bid for a Best Foreign Film Oscar nomination
courtesy of mingpao.com
The film A WITNESS OUT OF THE BLUE (FAN JUI YIN CHEUNG) will open on the 24th. The major "jewelry store robbery" scene that was shot on the actual Jordan Road was very eye catching. The team spent 7 figures to construct "Lei Sang Jewelry Store" and even blocked off part of Jordan and Nathan Roads for the shoot. Even an action film veteran like Louis Koo Tin Lok said, "It's very awesome! Shooting such a realistic gun fight scene in Hong Kong is very rare!"
In this major scene Koo Tin Lok played robber Wong Sun Yuen, along with cohorts Ling Man Lung, Sam Lee Chan Sam, Deep Ng Ho Hong and Deon Cheung Chung Chi robbed the "Lei Sang Jewelry Store". As a cop Philip Keung Ho Man led Cherry Ngan Cheuk Ling, Tsui Kwong Lam and other officers in pursuit and created a series of suspicious events. Used to making gun fights and full of action film experience, Goo Jai said, "Very often we had to use a studio set for our movies, very rarely would a crime suspense film would truly shoot on location in Hong Kong. However this time we really rented a store front and built a jewelry store. The scale of the scene was enormous, with so many cops in pursuit how would the robbers rob the jewelry store and leave afterward? I feel the entire scene felt very real and very impactful!" Speaking of the difficulties of the shoot, Goo Jai said, "Shooting the jewelry store was a fight against time, because it involved street lights. After midnight many street lights and neon signs would be turned off. In addition many scenes required road blocks and many police vehicles. The cops had to run several blocks to get organized and fired many shots. Shooting all night led to panic. Everyone thought that a real robbery was taking place. My character had to carry a machine gun and spray, the feeling was somewhat rare. Actually in my film career, very rarely have I shot such a realistic gun fight scenes in Hong Kong!"
First time playing a female cop, Ngan Cheuk Ling excitedly said, "Aside from firing a gun for the firs time, I also had a sprinting scene while in pursuit of he robbers at the intersection between Nathan and Jordan Roads. I felt very nervous as I went. Inside the jewelry store machine guns went off and so did smoke grenades, and all the glass broke. Actually at first I was very scared, but after the explosions I realized it was very safe. The team would keep a close eye on the actors. After the shoot the director immediately asked everyone, 'Are you OK? Are you OK?' All the falling glass shrapnel was plastic. Actually it was very safe, so I really enjoyed it! I absolutely didn't have to rely on any imagination to be able to get into the role, including looking at the pedestrians whether they were watching a movie being made or really thought something was happening. All were very able to create the atmosphere for this shoot!"
On the other hand, the Koo Tin Lok and Andy Lau Tak Wa starred film WHITE STORM 2 DRUG LORDS (SO DUK 2 TIN DEI DUI KUET) will represent Hong Kong in competition for the 92nd Best Foreign Film Oscar nomination.
The Federation of Motion Film Producers of Hong Kong yesterday announced that it would recommend the Herman Yau Lai To directed, Koo Tin Lok and Lau Tak Wa starred film WHITE STORM 2 DRUG LORDS will represent Hong Kong in competition for the 92nd Best Foreign Film Oscar nomination. The federation board of directors chose from all Hong Kong films between October last year to September this year. WHITE STORM 2 DRUG LORDS received the most vote.