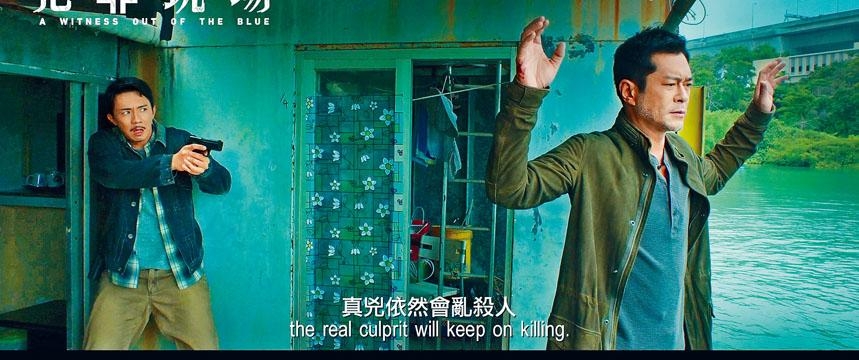 courtesy of singtao.com
Louis Koo Tin Lok and Jessica Hester Hsuan (Suen Huen) after STEP INTO THE PAST (CHUM CHUN GEI) 17 years ago have not had another opportunity to work together again. They recently finally reunited for the Derek Yee Tung Sing produced new film A WITNESS OUT OF THE BLUE (FAN JUI YIN CHEUNG). Although the trailer was recently released, Suen Huen was nowhere to be found. The audience perhaps would have to wait for the next round of trailers for them to be together again.
The trailer was around 1 minute long, but already included gun fights, explosions and car chases. A robbery was found dead in a industrial building but all of the loot has vanished. The police suspected uneven loot division and the biggest suspect was the leader of the robbers Goo Jai. The robbery scene was shot on location on Nathan Road. One of the robbers Deon Cheung Chung Chi told Goo Jai to turn himself in. Then Goo Jai opened fired toward Cheung Chung Chi. As a cop Cherry Ngan Cheuk Ling ran on the streets in pursuit of a suspect. Mixed in with car chases the story became rather intense.