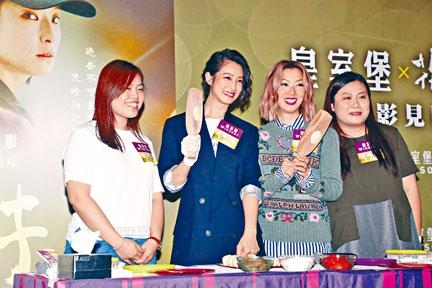 courtesy of singtao.com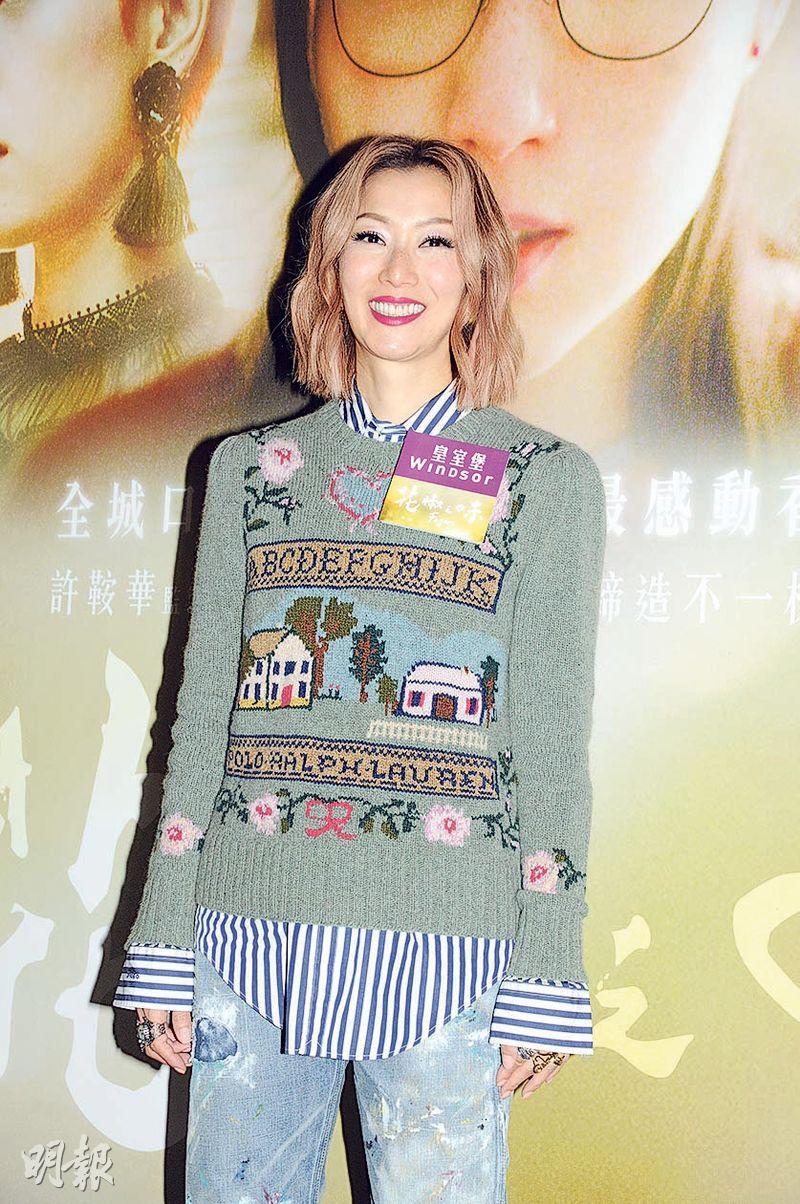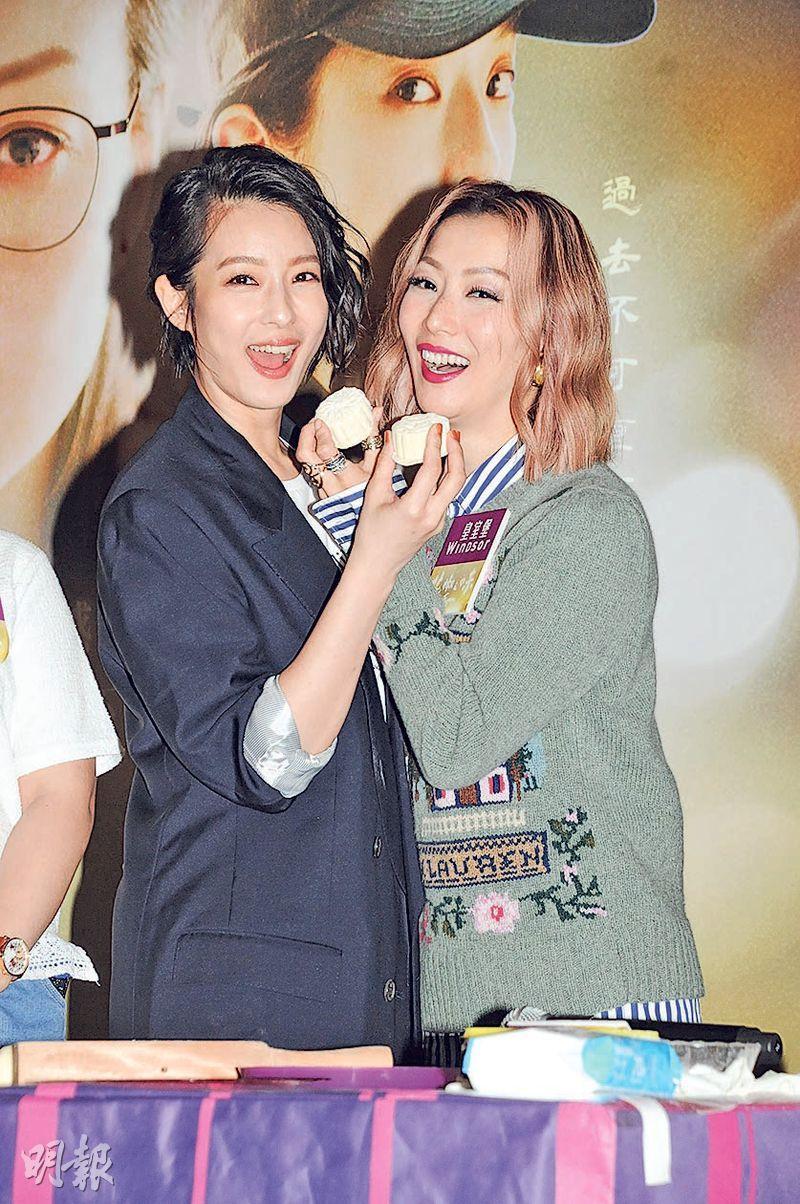 courtesy of mingpao.com
The film FAGARA (FA JIU JI MEI) yesterday held an event. Actors Sammi Cheng Sau Man and Megan Lai attended. They played taste testing and moon cake making games with fans to celebrate the Mid Autumn Festival in advance. Sammi was deeply sentimental after making the film, pointing out that the film wanted to bring how deteriorated family relationships through forgiveness and repair could reach peaceful resolution. She felt, "As long as they are cherished, even worse relationships can be repaired."
Cheng Sau Man said that although it was the first time she worked with Megan Lai and Li Xiaofeng, they were pleasant and positive so very quickly they became familiar. The three sisters in the film also became friends with their own phone group to stay in contact. Sammi mentioned the film's Mid Autumn fire dragon dance was also the climax and very tear inducing. Even guys would collapse after watching.
Megan Lai admitted that she never imagined that she would be able to act with a diva, not to mention playing Sammi's sister. She remembered how nervous she was on the first day they met. Luckily Sammi cultivated the "sisterly" relationships. The most memorable was the hot pot cooking scene. Due to all the steam, Sammi's glassed fog up. This funny scene originally was not a part of the story, but in the end it was added into the film.
Speaking of the film's Busan Film Festival invitation, Sammi stated that this genre was very suitable for festivals. However she was responsible for putting an effort into making a good movie. Any award would of course be bonus. Sammi pointed out that the film wanted to bring out how a deteriorated relationship between family through forgiveness and repair would reach a peaceful resolution. Another message was to say what you want to say to your family while they are still around. "I feel with love within, many so-called broken relationships could be repaired. Maybe they need time. As long as they are cherished even worse relationships could be repaired." Sammi said that due to her father being less than mobile, she might have to find a wider cinema to bring him to. Would her husband Andy Hui Chi On show his support? She said that he probably would. Would they watch it together on the Mid Autumn Festival? She said, "I don't know, I will go with friends. I will take (Dicky) Cheung Wai Kin's wife."
As for Megan Lai she did not dare to bring her parents because she was afraid that the movie would be too touching. Thus she already booked tickets for her parents to watch the film. She said that Mama happened to have three sisters. She believed that she and her two aunts would have an even deeper experience when they would watch together.
Speaking of the Mid Autumn Festival, Sammi said that she would celebrate the holiday with her family. Earlier she learned that Megan Lai would come to Hong Kong, wanted to play host and take her to dinner. Yet due to the tight promotional schedule and she had to rush back for work they could not have dinner together. Sammi also said that actually she owed Andy Lau Tak Wa a meal as well, as she wanted to thank Wa Jai for guest starring in a role.