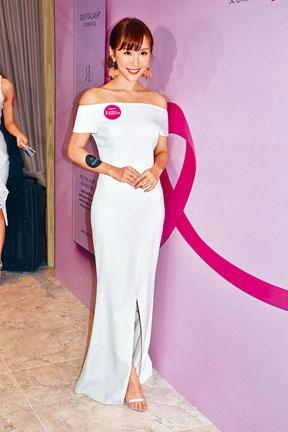 courtesy of singtao.com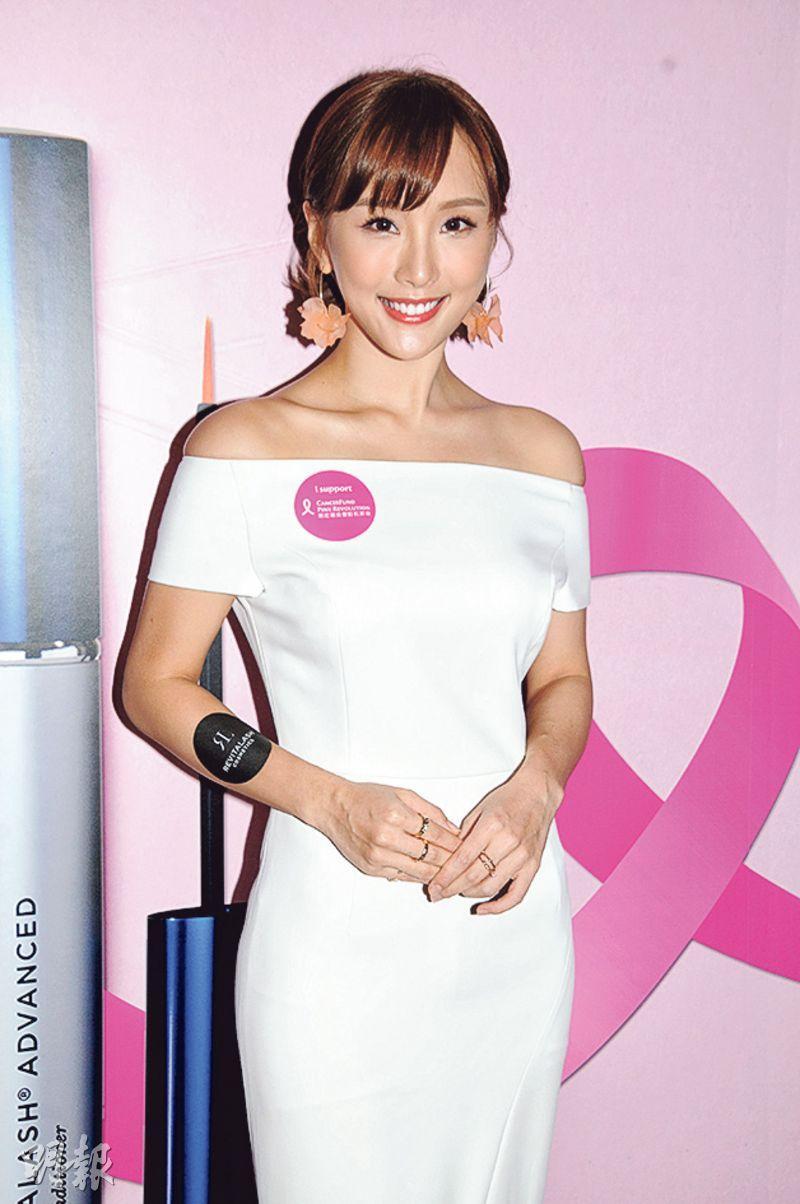 courtesy of mingpao.com
DaDa Chan Jing two nights ago attended a beauty product charity event. She revealed that earlier she gained 8 kilograms for her film THE SECRET DIARY OF A MOM-TO-BE (BB FOOK SAU GEI). At its peak she weighed 58.5 kilograms, but lately she has been working on a Lunar New Year film. She had to lose 8 kilograms and now she has returned to 51 kilograms at her thinnest.
Dada said that this Lunar New Year film would be a family comedy. She had the most scenes with Chrissie Chau Sau Na and Louis Cheung Kai Chung. However every co-star was great. In the film she also had many different looks and the film had many elements. This time she would guarantee that everyone would be pleasantly surprised. Would she and Sister Na compete in figure? DaDa said, "I would lose to her, this was our first collaboration. I thought that she was very calm and hard working, a role model well worth learning from!" She also said that she had the most scenes with Sister Na. Normally they would share girl matters while they waited. Would Sister Na now only focus on dating? DaDa said that they would only talk about beauty and did not mention love life. Why would she not ask about whether she was dating Dickson Yu? DaDa said, "I wouldn't dare, I would be afraid that she would turn it around on me."
DaDa said that she would let her love life to fate. Now she did not have any time to think about it. She admitted that she would not publicize her dating life and would not announce anything until her wedding. Currently she had normal social interaction. "My ideal mate has to be kind and accommodating to me. If I am with him I would think about marriage. Actually before the movie shoot began I could have dinner with people, but lately I have to work so I stopped. Perhaps after finishing the film I would look into it again. Now it is like an experiment. If he could wait then I would think about it more, if not then whatever!"