courtesy of on.cc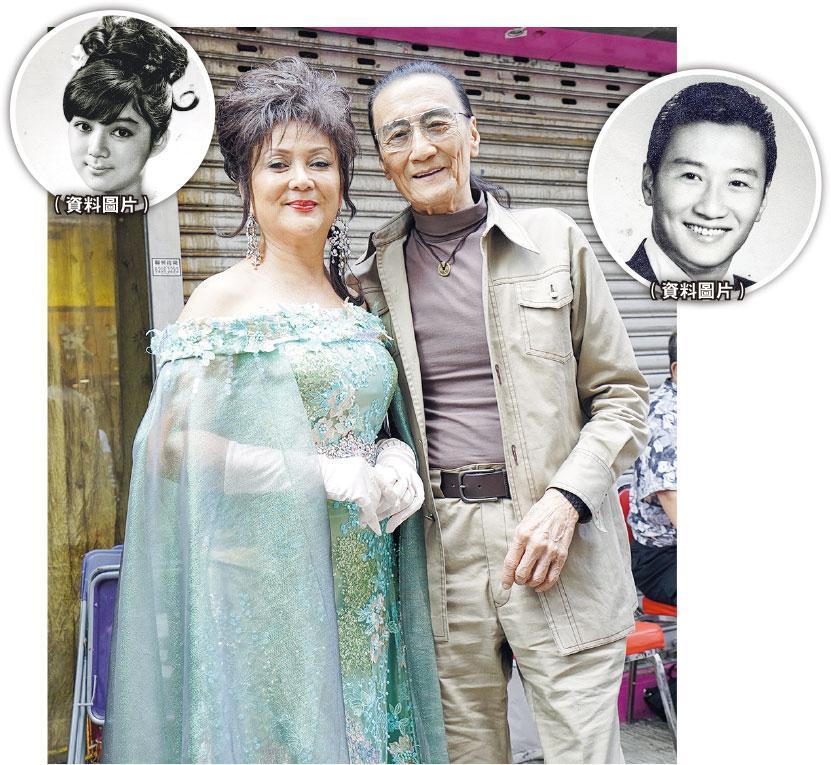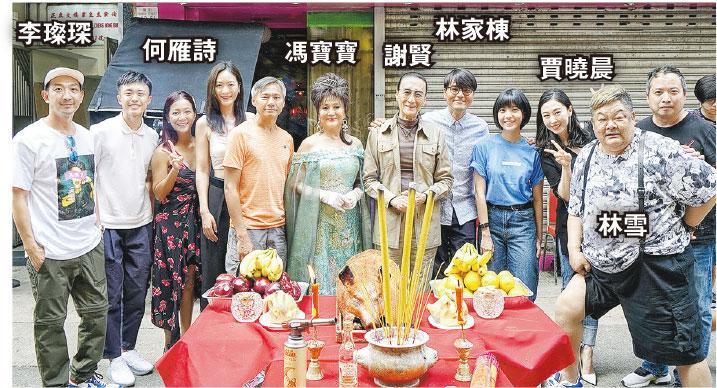 courtesy of mingpao.com
The Gordon Lam Ka Tung produced, new director Ricky Ko Chi Bun directed, three heavyweight actors Patrick Tse Yin (Sei Gor), Petrina Fung Bo Bo and Lam Suet starred black comedy SAK CHOOK GOR WONG FUN earlier started production at a Yau Ma Tei nostalgic music hall. Having caught attention with GALLANT (DA LUI TOI), JJ Jia ten years later returned to work with Lam Ka Tung again as well as Belinda Yan (Ngan Chi Fei), Sam Lee Chan Sam, Zeno Koo Ting Hin, Stephanie Ho Ngan Sze and newcomer Chung Suet Ying.
This time the subject revolved around Sei Gor and two close friends Fung Bo Bo and Lam Suet, as the trio tried to find the value of existence. Sei Gor in recent years mostly guest starred. This time he put on the armor again and played the role for SAK CHOOK GOR WONG FUN. He praised SAK's casting was very outstanding. "I have made a lot of movies, but working with so many kids this is the first time. Ka Tung said that he wanted me to change and prohibited me from tilting my head, we will see how much clout he has! This time I have scenes with Ah Suet, ask him to show me mercy!"
Speaking of running into old friend Fung Bo Bo, Sei Gor said that it was like going back in time. "Bo Bo in my eyes will always be a little girl. Although we are old co-stars, I look forward to having new sparks as I lead her to take back our youth." Sei Gor even said that he had another mission -- to lead a group of newcomers.
Fung Bo Bo has not appeared in a long time. On her first day at home she already ran into the appearance of the film's "senior angel". The trio saw each other and immediately got into a passionate embrace. They even encouraged each other. Sister Bo Bo said, "When I heard I would work with Sei Gor, I immediately flew back from Malaysia. He really is like my big brother. With Sei Gor I truly regret meeting too late." The always playful Lam Suet was very relaxed on the set. "I am learning from Sei Gor and Sister Bo Bo, but this time I have a very rare romance. I hope to show the audience what is called Uncle's Romance."
Aside from scenes of getting along, they also have stressful scenes. Producer Lam Ka Tung admitted that it would be rather stressful. "This time each character would have its own burden. The challenges they face would be enormous, so they would have to slowly adjust. Luckily this time Sei Gor, Sister Bo Bo and Ah Suet had a lot of breakthrough, very actively made suggestions. I feel it is a good opportunity for newcomers to learn from."