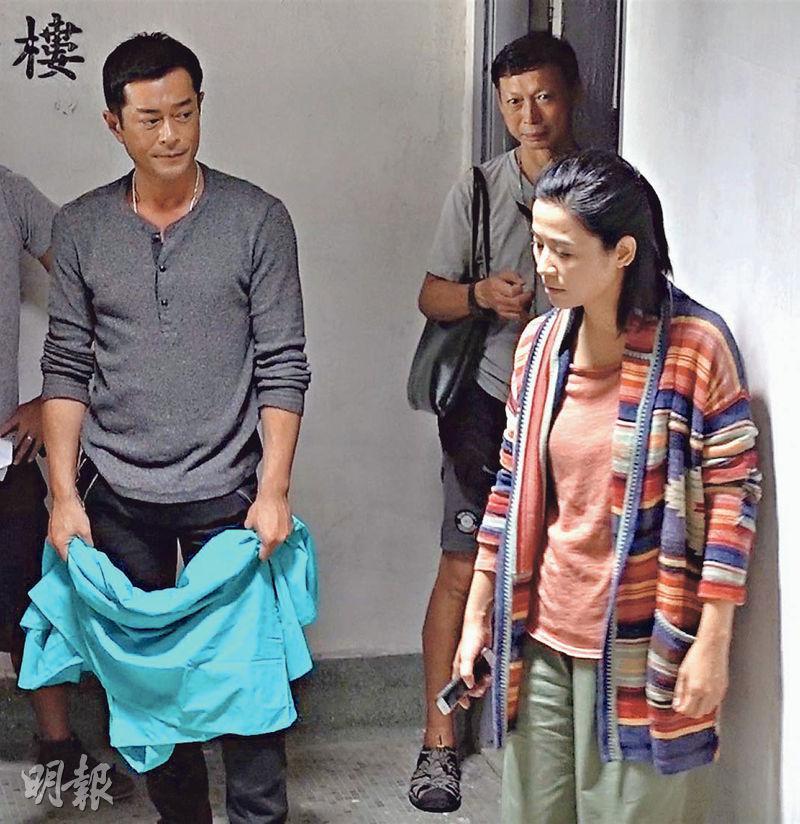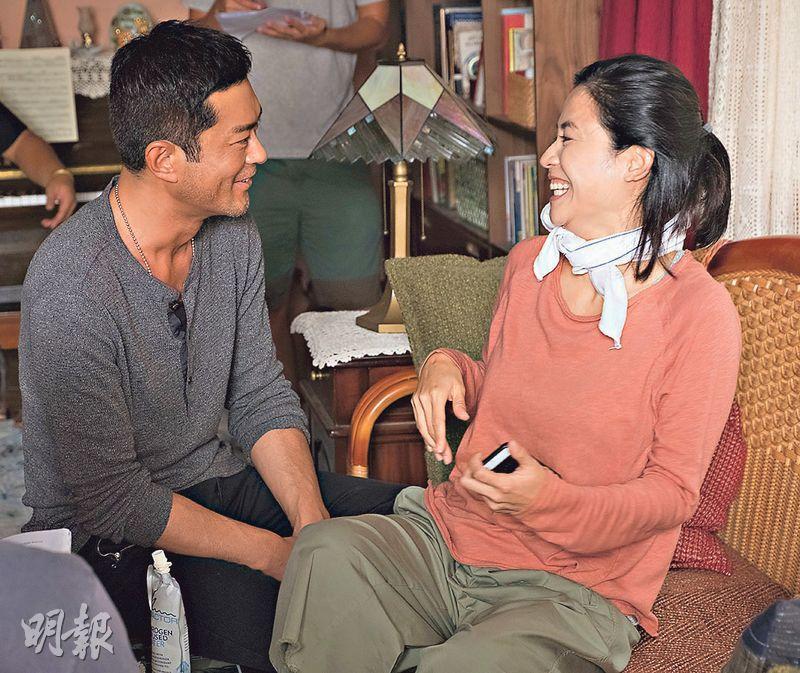 courtesy of mingpao.com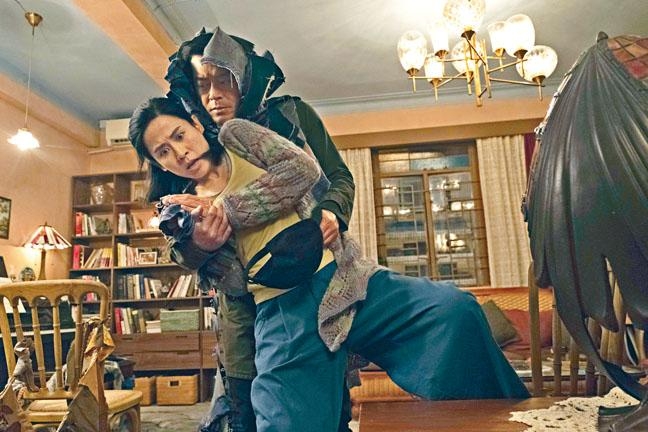 courtesy of singtao.com
The film A WITNESS OUT OF THE BLUE (FAN JUI YIN CHEUNG) will open on October 24th in Hong Kong, as veteran co-stars Louis Koo Tin Lok and Jessica Hester Hsuan (Suen Huen) will work together again after 17 years. However Goo Jai in the film has to strangle Jessica with a windbreaker from behind and push her toward the wall. She hurt her neck during the scene but Jessica was fine. She even said, "I won't blame him. I'm OK. He will cover the tab!"
Goo Jai explained that in this scene he only attacked Jessica over a misunderstanding. "The initial idea was to shoot the scene in several parts, but the director suggested for us to try it in one take. Because of that I might have been to intense!" Goo Jai pointed out that the director at the time asked Jessica to give it a try. If it was too rough that she could stop it. In the end she toughed out the pain to finish the scene, thus he had to praise Jessica's professionalism. "I told her to yell cut as soon as she felt anything was wrong. She truly was great. She didn't yell cut at all. Because how hard I was strangling her neck would hurt no matter what, but she still persisted and toughed out the performance. It was quite a pleasant surprise!"
Suen Huen after her injury had to keep rolling her neck to loosen her muscles and joints while she watched the playback. She also applied ice to her neck. She said, "Actually before the shoot I was already scared because I knew him too well. I was afraid that I would shoot a fight scene with him!" This stunt originally had a stunt double, but Jessica personally performed it for a perfect result. She said, "The director and Goo Jai suggested for me to do it myself. I thought that the result would be prettier with me. The entire scene could be done in one shot and be a little smoother." During the shoot, Suen Huen heard her neck "snapped" and felt something was wrong. However she still persisted. "Since it 'snapped' anyway, she had to tough out a good scene. This would be a sacrifice that was worth doing!"