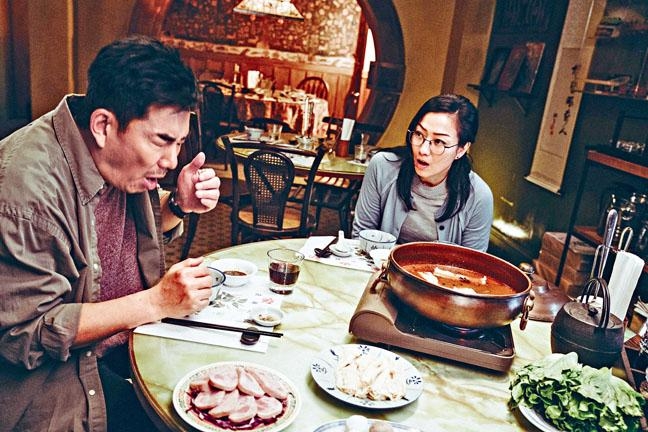 courtesy of singtao.com
The Ann Hui On Wa produced, Heiward Mak Hei Yan directed, Sammi Cheng Sau Man, Richie Jen (Yam Yin Chai), Megan Lai, and Li Xiaofeng starred FAGARA (FA JU JIU MEI) will open on September 12th. Siu Chai and Sammi would worked together again, which both felt was happy and interesting.
Sammi said, "During hte shoot, Siu Chai was gaining weight for another film. He put this all new look into this film and was very earnest. He had an all new feeling, which made each time I saw him very refreshing. He was very suitable for his character, which understood my father more than I did. He even taught me a lot about my father that I didn't know." In addition, FAGARA will participate in the 24th Busan International Film Festival.