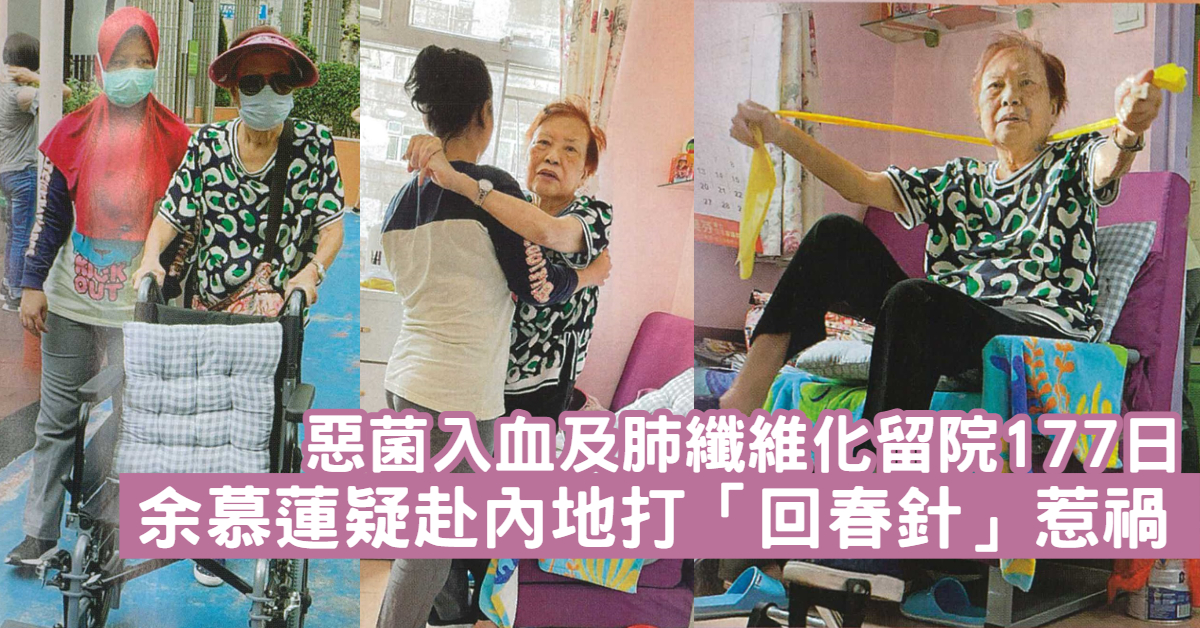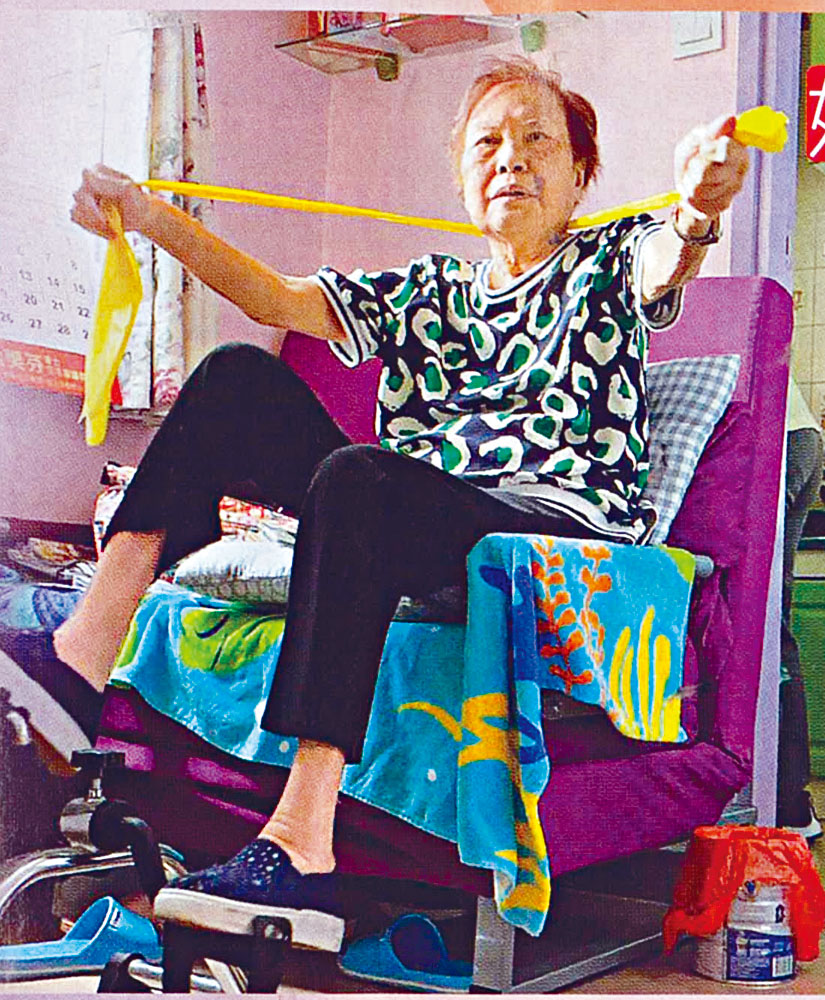 Yu Mo Lin does her physical therapy everyday
courtesy of singtao.com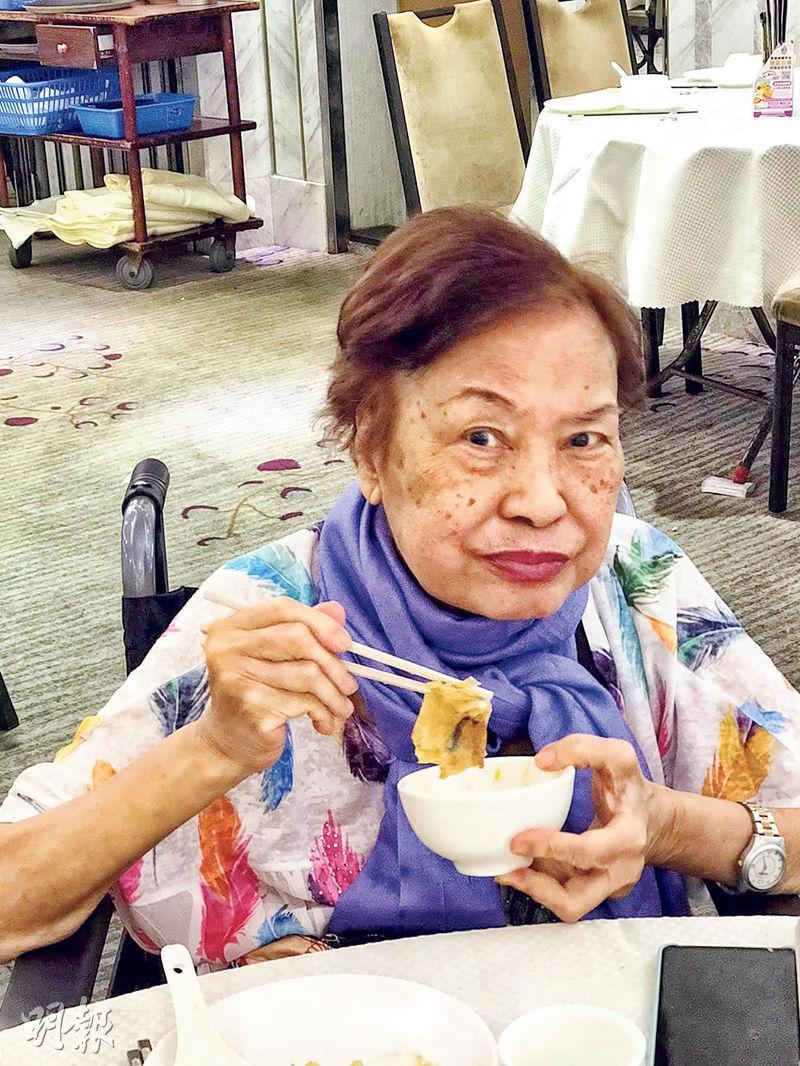 The spirited Yu Mo Lin has great appetite while at tea with friends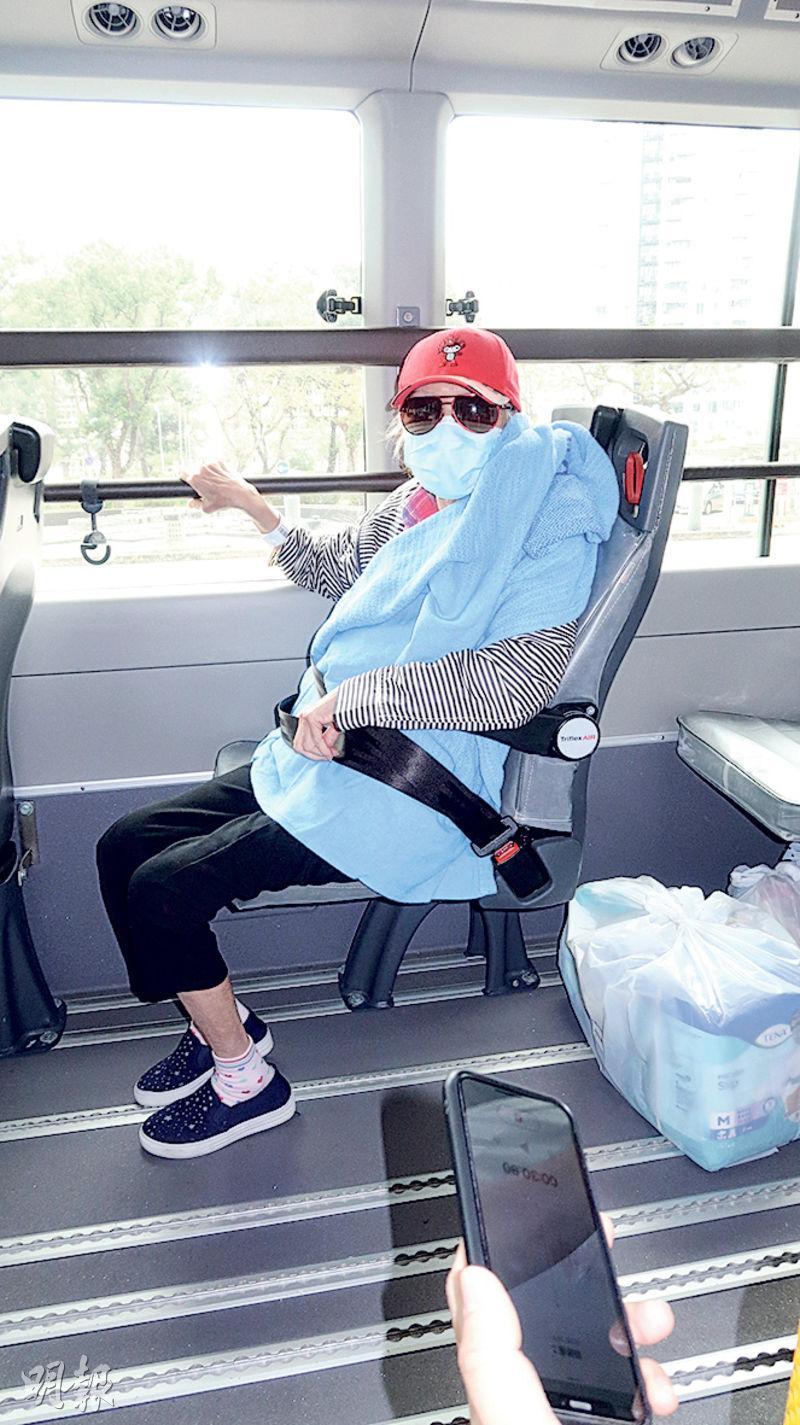 When she was released from the hospital her limps were frail, now Yu Mo Lin has regained more muscles and she even takes walks at the park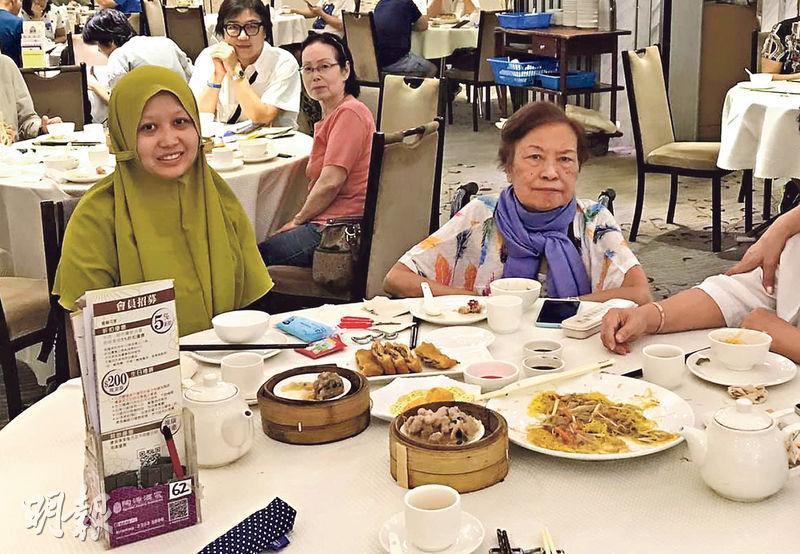 After her release, Yu Mo Lin is under the care of her Indonesian domestic helper. She is no longer on a liquid diet and can eat solid food.
courtesy of mingpao.com
The 83 years ago Yu Mo Lin in November last year was hospitalized for blood infection and pulmonary fibrosis. Her condition was once critical and she was transferred to the ICU where she was intubated and breathed through a respirator. Finally Yu Mo was released from the hospital a month ago and shared the difficult journey of her 177 day hospital stay.
Yu Mo Lin admitted that when she went to the hospital she thought it was for something minor, thinking that after the inspection she would be able to leave. She did not expect her condition to rapidly deteriorate. She mentioned that at her worst she needed a respirator to help her breathe and her body was full of tubes. She said, "I couldn't speak, I couldn't eat, I couldn't live, I couldn't die. I really wanted to just die and be done with it." She mentioned that due to the pandemic her maid was unable to visit her at the hospital. Due to being bed ridden for a long time she could only use diapers for relief. She even went through a period when she just had one bath in seven days. Her health and hygiene was like hell on Earth. She thanked her friends for their support. Her neighbor of over 30 years, Mrs. Ng even covered the miscellaneous hospital fees for her. Sister Ka Yin (Nancy sit) also called her everyday.
After being released from the hospital for less than a month, Yu Mo under the maid's care has gradually recovered. She was able to eat cut up meat and vegetables and no longer needed to be on a liquid diet. Yu Mo would turn 84 in July this year. Speaking of her birthday wish, she wished that Heaven would give her 3 more years to play, watch several more Chinese operas, play mahjong with friends and for the border to open up again as soon as possible so she would be able to visit the Mainland.
In addition, Yu Mo mentioned that 3 years ago her friend persuaded her to go to Guangzhou for a physical examination. The clinic actually gave her two shots of "rejuvenation shot". Many photos were taken during that time. After returning to Hong Kong her friend suddenly gave her HK$ 20,000, she felt something was up and thus declined to accept the money. She admitted that she is still rather angry, because the "rejuvenation shot" content was unknown she even suspected that it was the culprit for her blood infection.