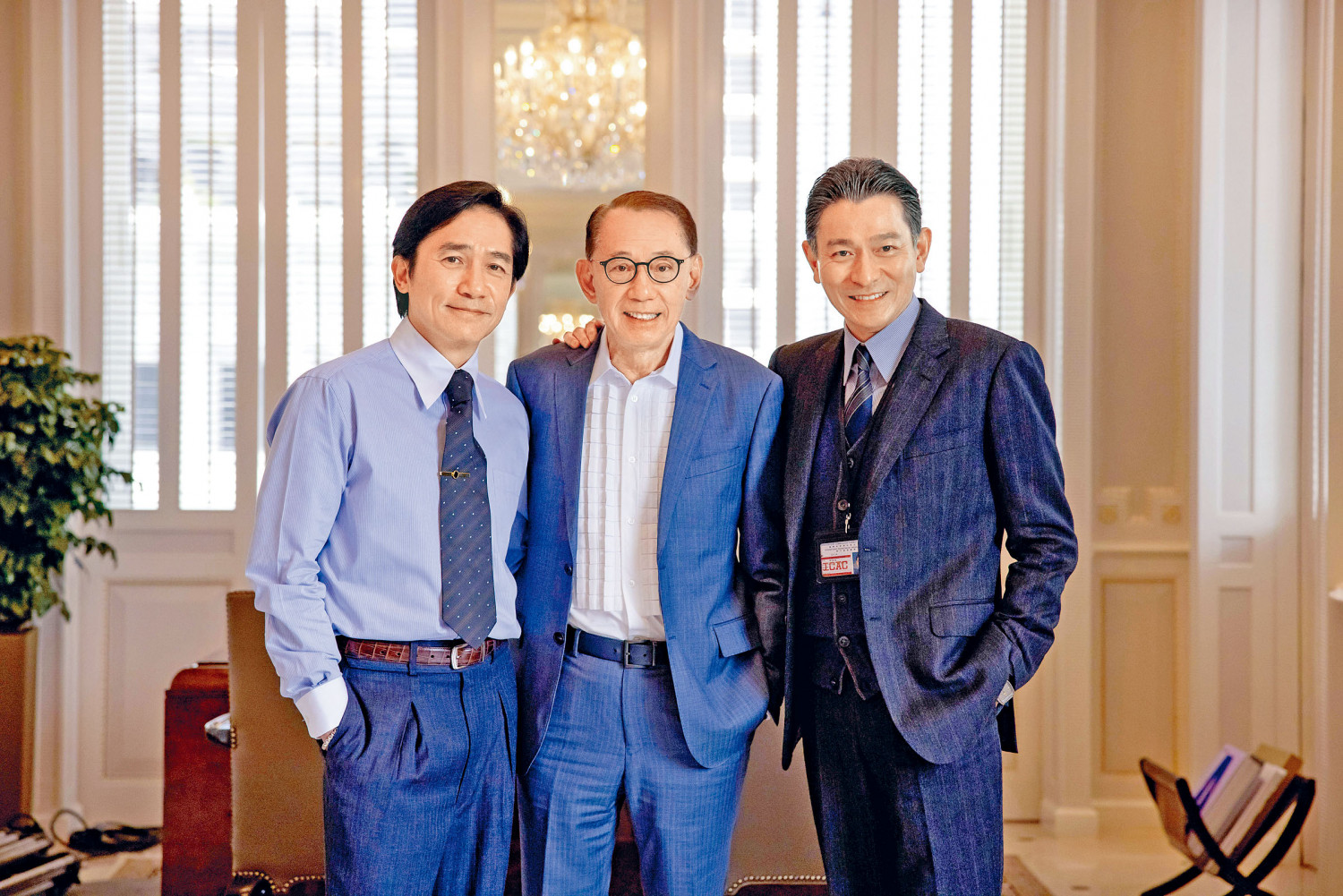 Tony Leung Chiu Wai, Albert Yeung, Andy Lau
courtesy of singtao.com
Aside from the hotel, Albert Yeung also visited the Shaw Studio set off Wai Jai's office
Simon Yam and Charlene Choi work together again and set off many surprising sparks
courtesy of on.cc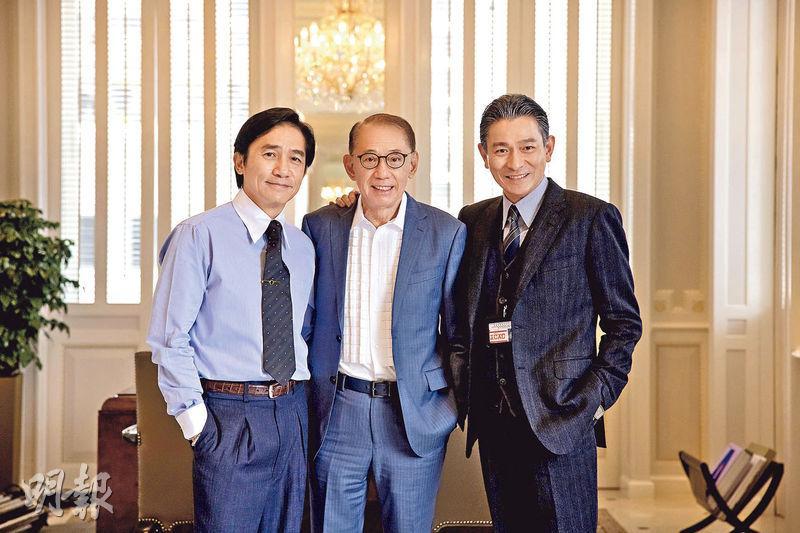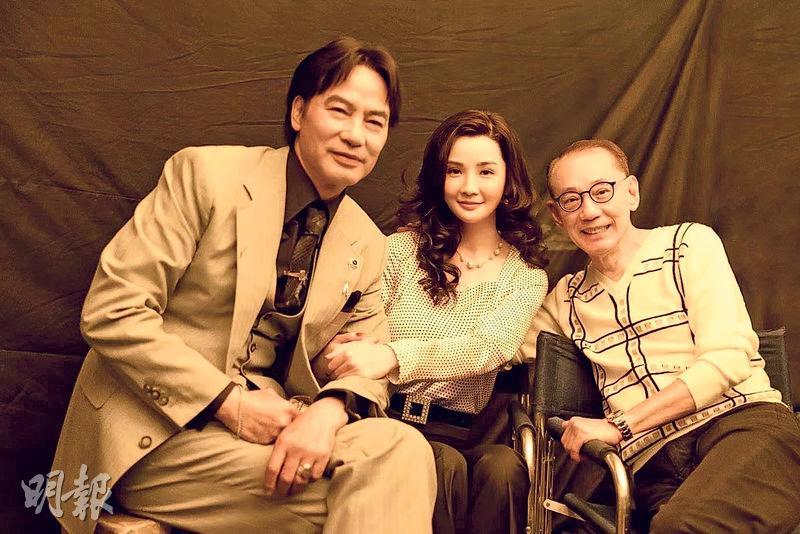 courtesy of mingpao.com
Two Master class Best Actors Tony Leung Chiu Wai and Andy Lau Tak Wa starred Emperor major action film ONCE UPON A TIME IN HONG KONG (GUM SAU JI) has already wrapped up its production and is now in post production. Boss Dr. Albert Yeung Sau Sing earlier paid two visits to the set, to cheer on the actors as well as to get a first glimpse of the Best Actors in action in person. Their excellent acting deeply caught his eyes, as he could all but praised how exciting it was!
The film ONCE's team gathered Hong Kong film industry's diamond class elites, with director Felix Chong Man Keung in charge of the screenplay and directing. Good partner Wong Bun as the producer. Two Great Best Actors Leung Chiu Wai and Lau Tak Wa in an all new pairing with Charlene Choi Cheuk Yin were the team that everyone looked forward to seeing the most. Other actors included Simon Yam Tat Wa, Alex Fong Chung Shun, Philip Keung Ho Man, Chin Kar Lok, Carlos Chan Ka Lok, Catherine Chau Ka Yi and others in a strong ensemble. The film since its production began has progressed very smoothly. Now it has already completed its production and entered its post production. Boss and Emperor Group chief Dr. Yeung Sau Sing paid two visits to the set to cheer on the cast; Boss Yeung made two visits in a row and toured the scenes in the film for a first glimpse.
For several major scenes, ONCE rented a six star hotel's restaurant in Tsim Sha Tsui for the shoot. One scene was the direct confrontation between Wai Jai and Wa Jai, which was shot in the Presidential Suite. The people and the location paired very well in terms of presence, even Mr. Yeung praised the team for its renting several beautiful locations that perfectly matched the Best Actors. Aside from visiting the set, he also witnessed the two Best Actor's exciting performance in person. Boss Yeung excitedly said, "I waited for the two Best Actors for over a decade before they 'reunite'. The opportunity was absolutely hard to run into, exciting!" Leung Chiu Wai and Lau Tak Wa shared the screen in the 2002 film INFERNAL AFFAIRS, which was already 18 years ago in the blink of an eye.
Mr. Yeung was also very heartwarming to the team. Aside from the two Best Actors, when Ah Sa, Yam Tat Wa, and a group of new actors Tony Wu Tsz Tung, Kaki Sham worked at the Shaw Studio, Mr. Yeung also visited the set and brought treats. Producer Wong Bun even played tour guide and took Mr. Yeung and the workers to visit Wai Jai's glittering office in the film, the process was like an open house tour. Mr. Leung had to stop and take photos due to the large scale of the office, one of the golden antique room was regally decorated. He praised, "This stage set is decorated just like a mansion, even real mansions aren't this pretty. Although it is all built with money, it is absolutely worth it. Using it to support this Hong Kong Film Award team, it is absolutely worth the price of admission. I believe the audience would be just like me, fully looking forward to this film."