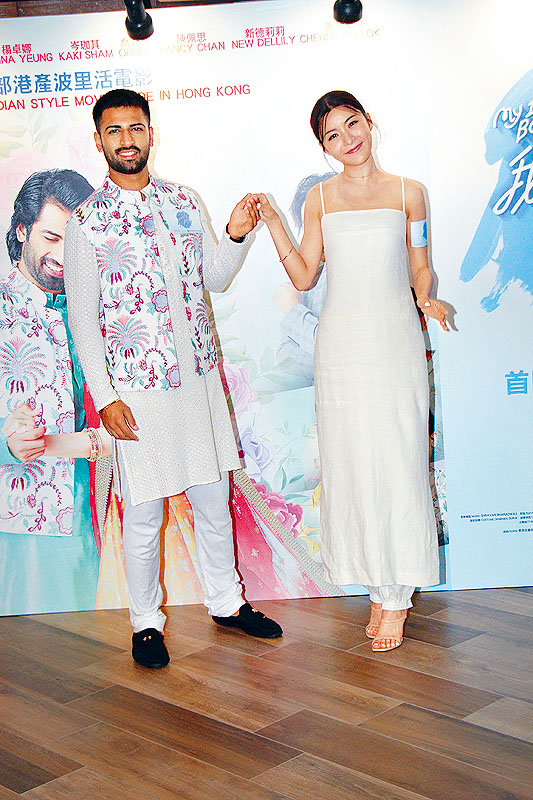 Karan Cholia and Shirley Chan have a kiss scene that she describes as a "Western kiss"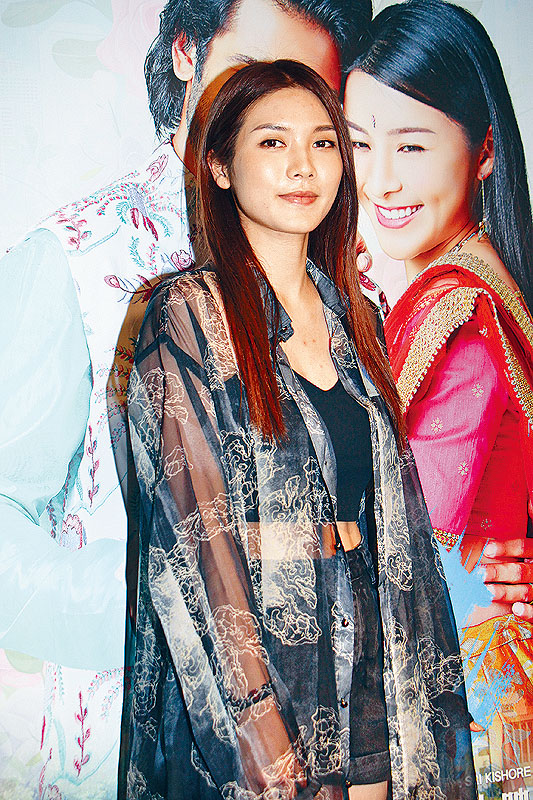 Salad is also in the film and her boyfriend Poki shows his support
courtesy of singtao.com
Salad and Poki appear one after the other
Poki
courtesy of on.cc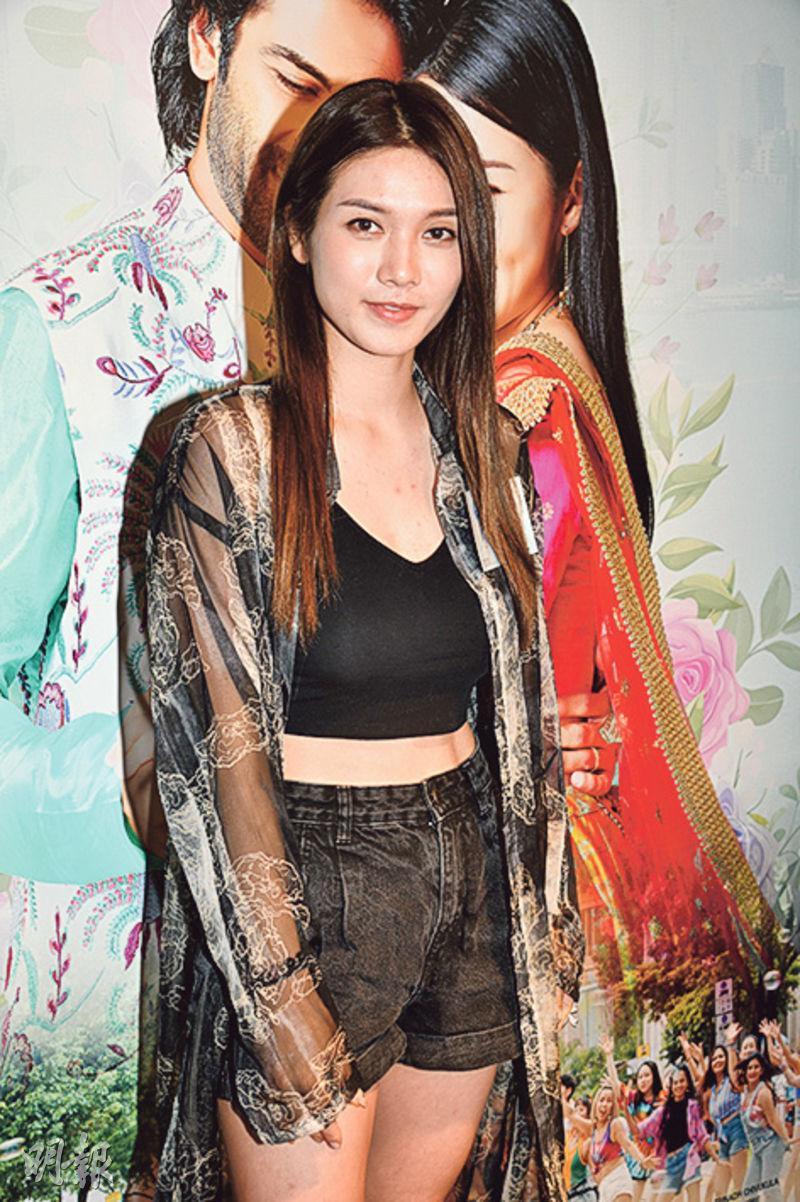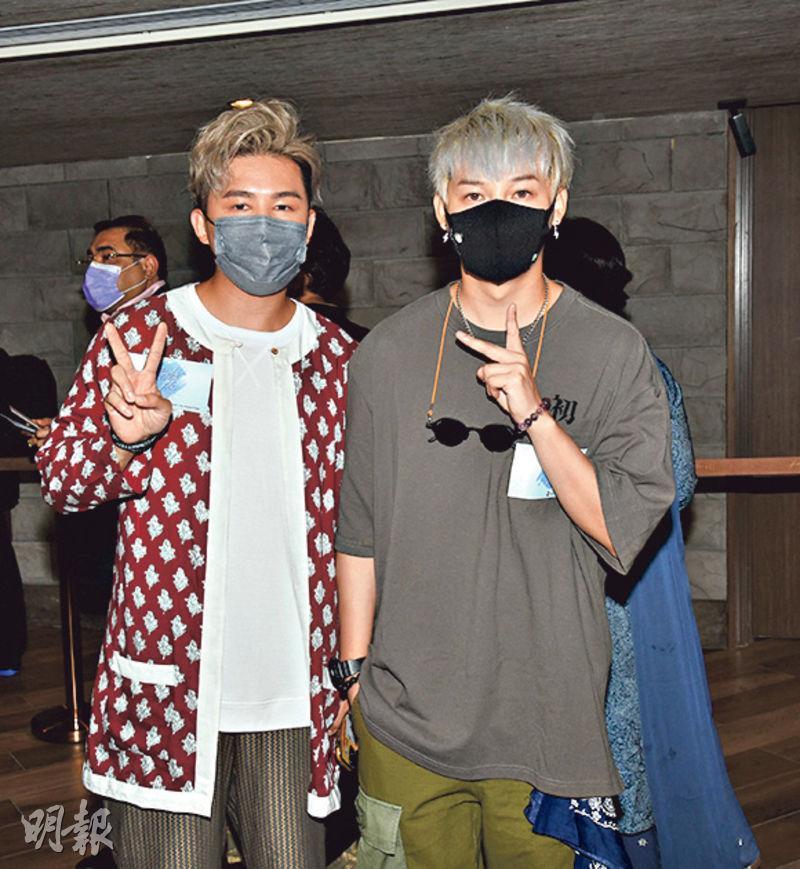 Andy Chi Ching and Poki
courtesy of mingpao.com
The film MY INDIAN BOYFRIEND last night held its premiere. Lead actress Shirley Chan Yan Yin revealed that in the film she and lead actor Karan Cholia (Sing Ka Won) had a goodbye kiss scene in a taxi. She even took the initiative. The director asked for them to finish the scene before sunset, so at the time they were very rushed and had to get it in one take. She did not get to be embarrassed because she knew that they were in hurry. During the shoot she was unable to worry too much. Before hand she told her boyfriend, who was very supportive of her work. For now she has not tried even more daring intimate scenes, and she admitted it was both her and the lead actor's first on screen kiss. Before shooting this scene she watched movies to learn from. She joked that because she knew the Westerners would "turn left and right" during their kiss scene, during the shoot she "turned left and right" as well and described it as a "Western kiss".
Charlotte Cheung Pui Lok (Salad) took part in the film, her ERROR member boyfriend Poki came to show his support. It was their first public event after publicizing their romance. When Poki and his singer friend took photos together, reporters suggested for Salad to join in. Both she and Poki turned them down. Poki said, "Let's not, I am just here to show my support". Then he vanished in flash, leaving his girlfriend to be interviewed alone.
Salad explained that she declined for photo opportunity with her boyfriend to keep from stealing the spotlight, as she wanted to respect the film premiere. After ERROR's television show aired, Poki received online support. Salad admitted that she was happy for him, the most important was that everyone supported him. She mentioned that she listened to her boyfriend's new song and praised him for his hard work. She however did not want to talk too much bout her relationship, as she was afraid of disrespecting the leads of the film. As for whether they would work as a couple, she stated that she did not mind. The most important was that they were happy, comfortable and everyone would accept it. She said that dating was between two people and she wanted to keep it low key, but she was not afraid of being caught. She would not avoid anyone either. Dating was happy and simple, she did not want it to be too complicated and hoped that everyone would give them space.