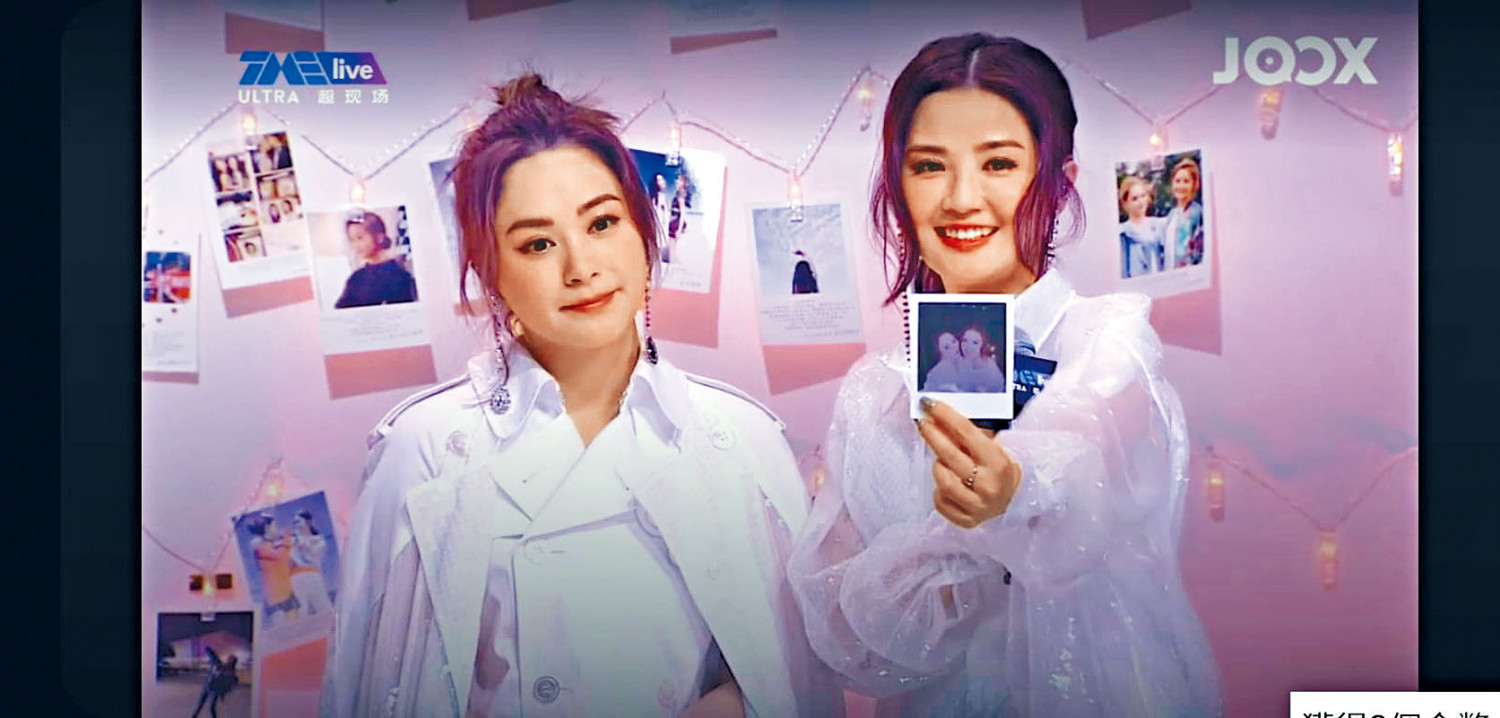 courtesy of singtao.com
Charlene Choi Cheuk Yin and Gillian Chung Yun Tung two nights ago held the TIME LIVE TWINS 20 LOVE YOU ANNIVERSARY CELEBRATION online broadcast and announced the good news that they have applied for their 20th anniversary concert at the Hong Kong Coliseum in May next year. They also shared their experience over the past 20 years and how they got along. Ah Gil described that her relationship with Ah Sa has already become marriage like. Ah Sa said that they were very casual and could not deliberately coax each other. They were in a very comfortable situation, even if Ah Gil missed a date they would be fine because that was their personality. They did not need to change each other. Ah Gil also praised Ah Sa as great.
During the game segment, they stared at each other, held hands and talked about their wishes. They could not help but laugh and pretended to kiss each other. Ah Sa wished Ah Gil well and said, "I wish you will always be happy and carefree!" Ah Gil responded, "Me too, me too." Then after they performed NEXT STOP TIN HAU, they spoke like they were giving their wedding vows. "No matter what happens we will never part, at age 60 we will still do cartwheels together!"