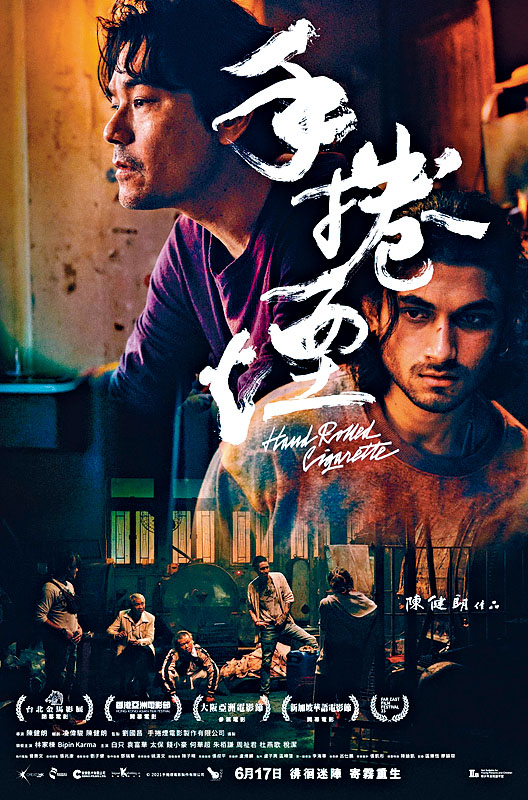 courtesy of singtao.com
The Best Actor Gordon Lam Ka Tung starred, new director Chan Kin Long's directing debut HAND ROLLED CIGARETTE (SAU GUEN YIN) will open on June 17th in Hong Kong. The film has been selected for the 23rd Udine Far East Film Festival competition. It would hold its European premiere there and the Italian audience would be able to catch a first glimpse.
This film was the 4h First Feature Film Initiative Higher Education Institutions Group award winning project. Last year it received 7 nominations at the 57th Golden Horse Awards, then was selected by the Golden Horse Film Festival as the closing film and the Hong Kong Asian Film Festival as the opening film. Earlier it was invited to take part in the 16th Osaka Asian Film Festival and to be the opening film at the 9th Singapore Chinese Film Festival. Now it would even represent Hong Kong in Udine.
Director Chan Kin Long would be unable to personally go to Italy, but he still excitedly said, "I am very happy that the film was selected by the Udine Film Festival and continued to meet different viewers around the world! Again I think everyone in the cast and the crew. It's due to everyone's contribution that the film can go so far! At the same time, I hope HAND ROLLED CIGARETTE, this ship that carries the Hong Kong flavor, would be able to reach even more different cities in the future!"