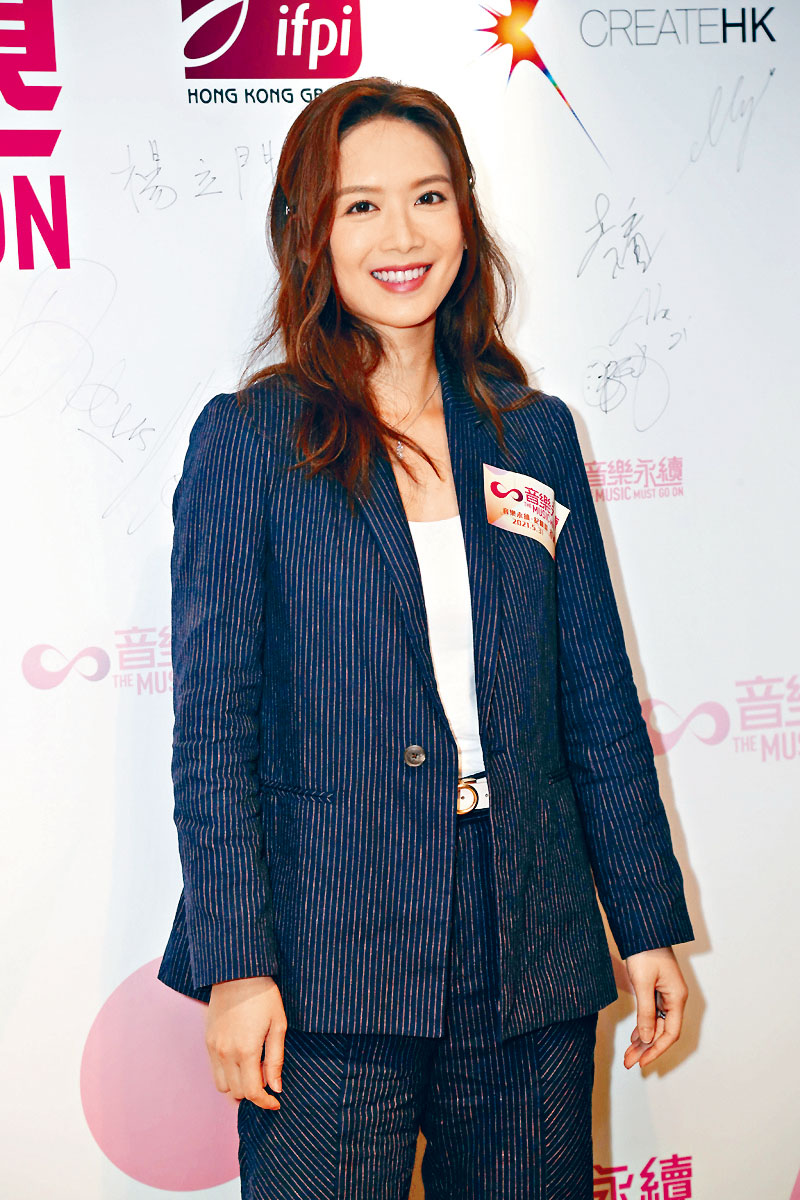 Elly would not mind dating someone in the business
courtesy of singtao.com
Bingo's Carman and Odilia face trouble together
courtesy of on.cc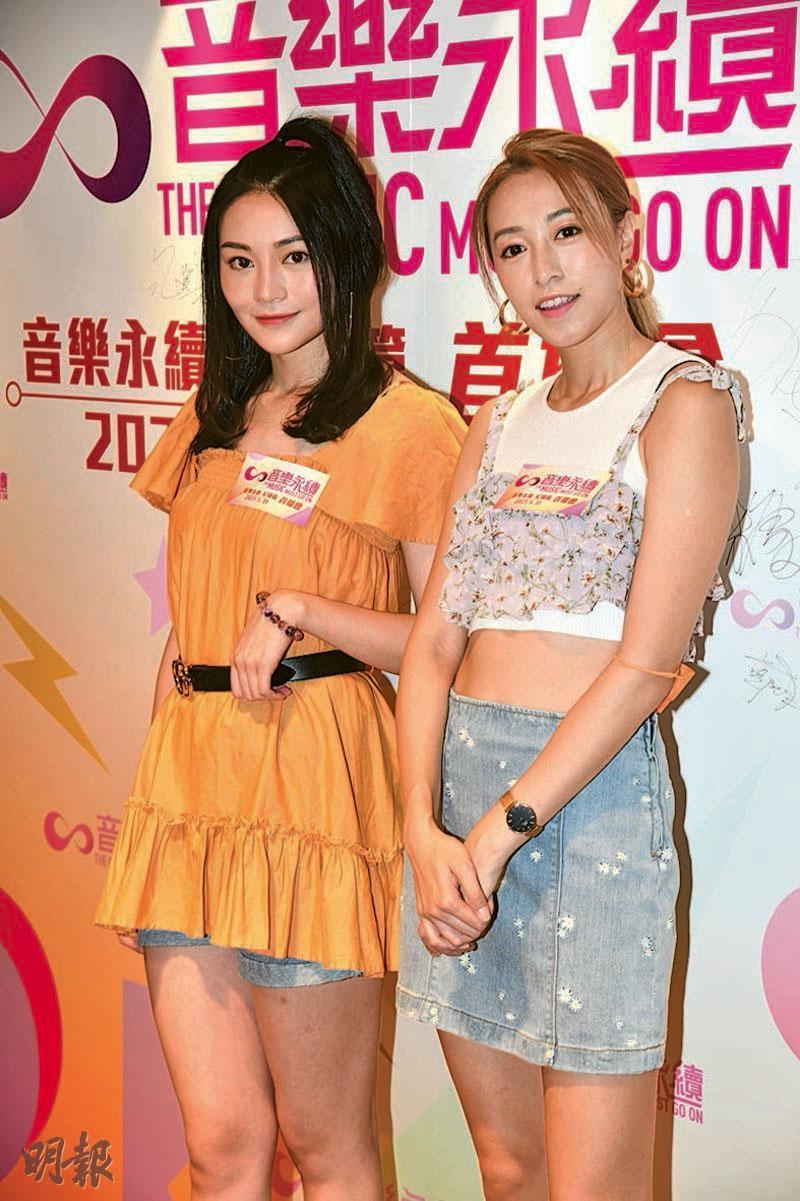 Carman will take part in a TVB boxing reality show and then join Odilia on a dance competition show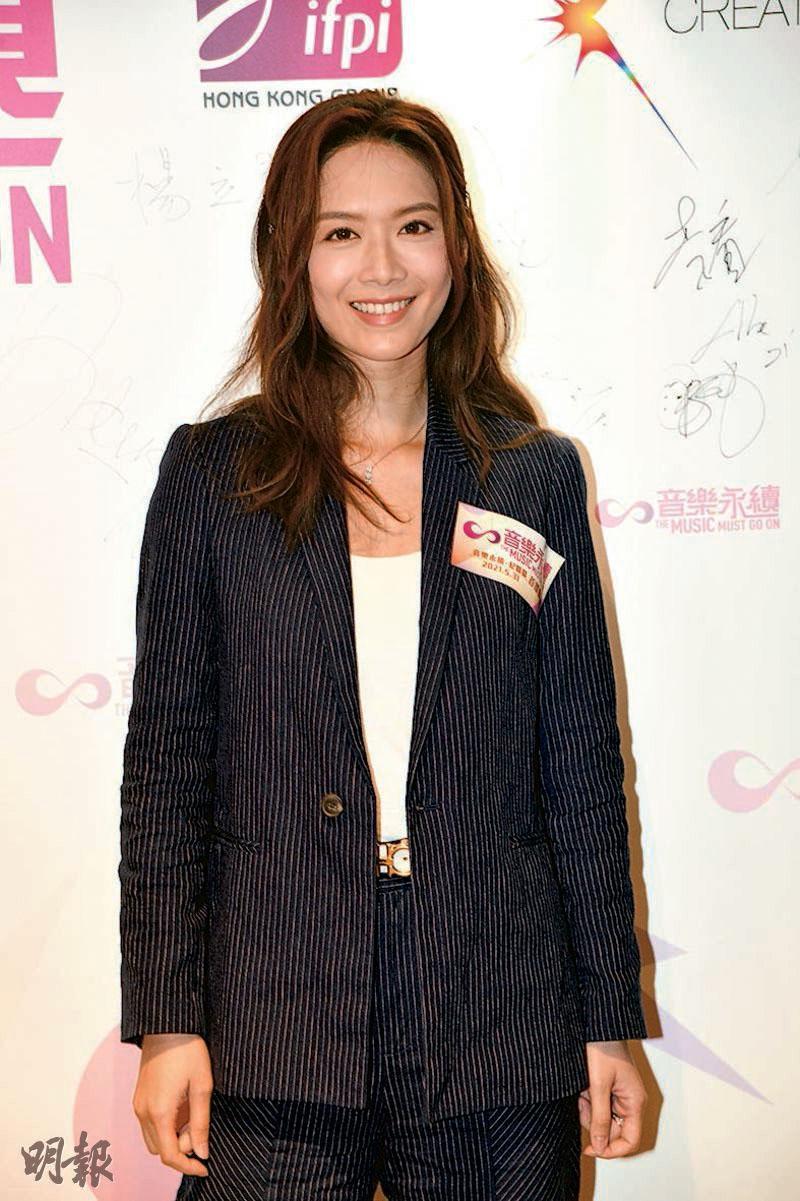 Elly is used to living alone after several breakups
courtesy of mingpao.com
The International Federation of Phonographic Industry (Hong Kong) yesterday held a "The Music Must Go On" premiere and invited guests and media to attend. A related documentary was unveiled. Through the event "The Music Must Go On" project came to a conclusion and thanked record companies, singers, musicians, workers and general music fans for their participation in the project and their support. Many singers felt that releasing "The Music Must Go On" project during the pandemic brought back their creative joy and from it they considered Hong Kong music's influence and importance anew.
The IFPI (Hong Kong) organized, the Hong Kong Special Administrative Region government's "Create Hong Kong" sponsored, Hong Kong Recording Industry Alliance and Music Publishers Association of Hong Kong supported "The Music Must Go On 2020" project received the enthusiastic participation from everyone in the industry, exploring the re-creation and re-recording a group of domestic music classic hits, providing the domestic record industry professionals with job opportunities during the pandemic, and giving an all new look to this group of classic hits and surprising the music fans with new sight and sound. The event produced "The Music Must Go On" documentary yesterday held its premiere. Attending singers included Sugar Club, Louie Castro, Rowena Cortes, Pierre Ngo Ka Nin, Gabriel Harrison, Cheng Sai Ho, Fong Yi Kei, Lee Lung Kei, Cheung Mo Hau (Big Al), Wan Kwong, Chu Chi Hiu, Anders Nelsson, Elly, girl group Bingo's Kwan Ka Man and Chan Hon Kei. Many singers felt that "The Music Must Go On" project brought the creative joy back to them and from it make them think about Hong Kong music again.
Sugar Club said that this time "The Music Must Go On" documentary was able to help a group of behind the scene production personnel to have an extra income under the pandemic. Now the premiere is like a graduation exhibition, experiencing again the new creations and the heart pounding journey. This time they remade HOW CAN I RISK YOU and LOVE ME OR HIM. Kandy Wong also said that in order to continue "The Music Must go On", Sugar Club will perform a concert at Ocean Park on June 12th. They would completely perform other singers' songs, which they hoped would be bring to a conclusion.
Remaking songs LEFT RIGHT HANDS and FARAWAY HER, Gabriel Harrison (Hoi Chun Kit) said that while recording songs anew he was the most worried about feeling similar to the original. He even felt that when appreciating songs he should not be limited by whether the song version was original or not. Appreciation for good songs is what is important.
Elly for the "The Music Goes On" documentary remade Eric Suen Yiu Wai's LOVE STORY PART I. She felt this song was his best song. Earlier when she released her Hifi album she also wanted to record this song, but the song style did not match with theme. Thus he thanked the event for providing this opportunity to be able to remake it. Elly revealed that she was preparing for a new song and would continue to sing heartbreak songs. She joked that perhaps in the past she had too many painful experiences on the road of love, numerous breakups were due to "being dumped". She even ran into a "garbage man". She said, "I had a boyfriend who was actually with many people. He appeared to really love me. but on Valentine's Day he said that he had driving lessons and couldn't be with me. So I brought a gift to surprise him at the driving school but he never showed up." Elly pointed out that at the time she wanted to break up but could not until several weeks later. In recent years she was no longer dating, used to living lone and she would not differentiate between people in the industry when looking for the other half.
Girl Group Bingo's Carman Kwan Ka Man participated in KING MAKER 3, but now that she has signed with Shaw she has been accused of betrayal. Carman said that her management company wanted her to develop as an actor, thus she would respect the company's decision. She admitted that she was upset by the negative criticism. "I am not in charge, I am in show business. Differentiations like this isn't OK. People would support me when I performed well on KING MAKER 3, but when I am at the other station they would say I am bad. They seem to be neglecting my hard work."
Most recently she participated in TVB's reality boxing show. She has already begun to train. Because in the past she only studied kung fu and had no boxing experience, earlier when she took her first shot in the face she really wanted to cry. However she also felt it was pretty fresh. Was she worried that the TVB boxing show would be accused of plagiarism? She felt that whatever she did someone would condemn her, thus she would still try to do her best and disappoint those who would not support her. The other member Odilia Chan Hon Kei would join Carmen on another TVB dance show. Odilia said that she had confidence in her dancing, but she ran into certain difficulty during the rehearsal and she got hurt easily. Once after rehearsing she realized that her calf was bruised.