Joyce Cheng calls Johnnie To cute, while Anson Lo is beyond nervous due to To Sir's presence.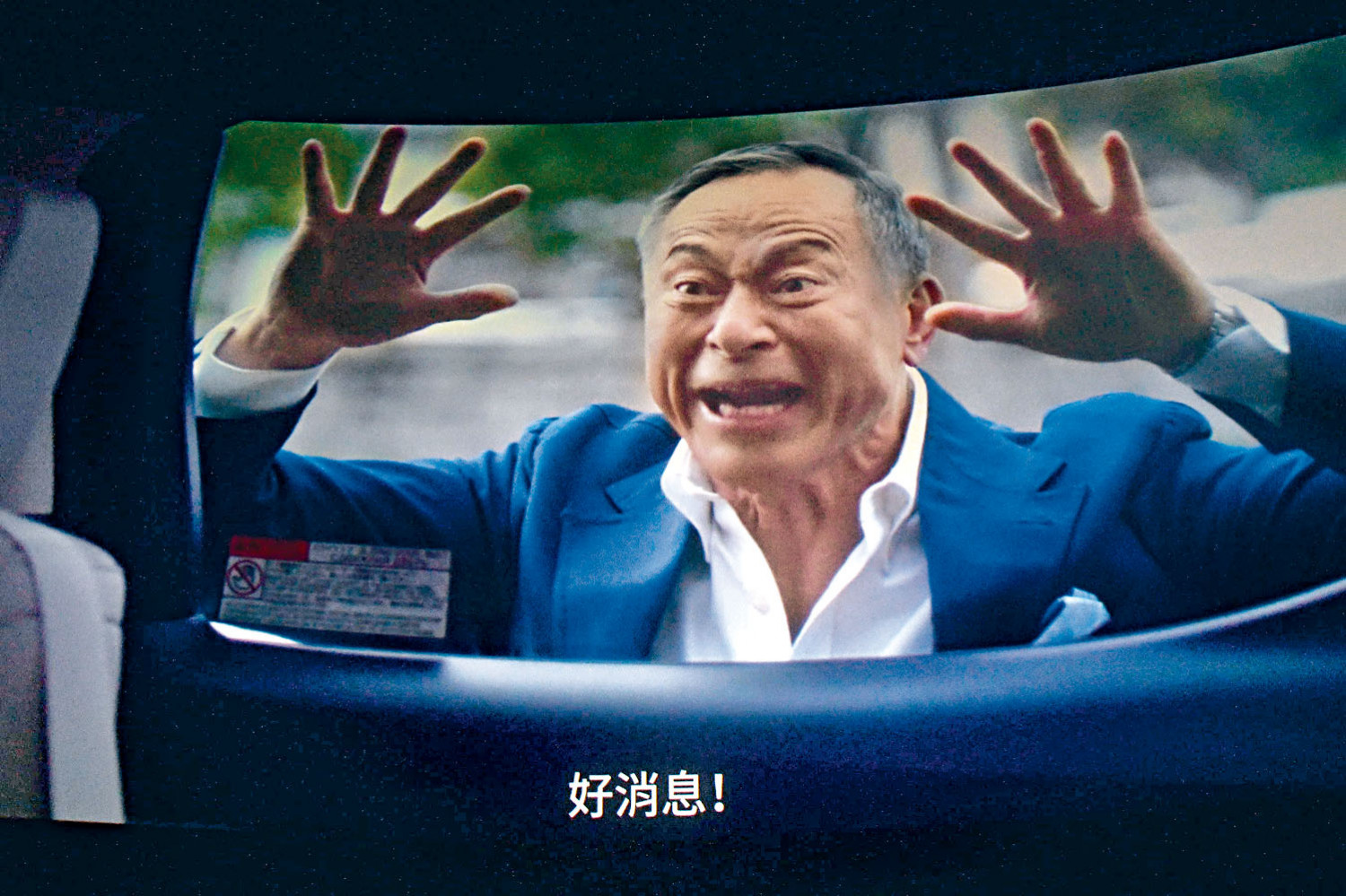 Johnnie To is expressive in his first commercial
courtesy of singtao.com
Joyce Cheng praises Anson Lo's dance ability
courtesy of on.cc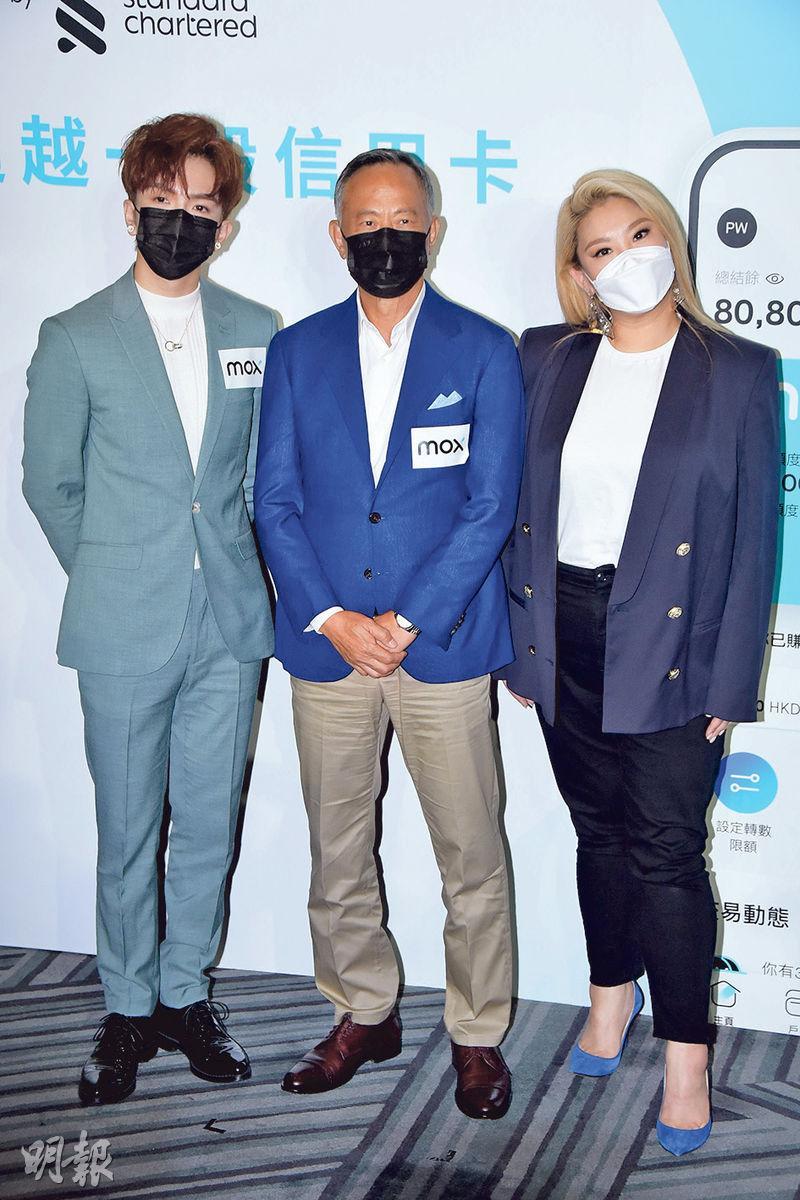 Johnnie To (center) would offer suitable roles to Anson Lo and Joyce Cheng and says Hong Kong film needs new blood.

Joyce Cheng works with Johnnie To for the first time and realizes that To Sir has his cute side
courtesy of mingpao.com
Johnnie To Kei Fung, Joyce Cheng Yun Yi, Anson Lo Hon Ting earlier worked on the promotional film for a virtual bank. Yesterday the trio attended the press conference in Tsim Sha Tsui, where the video premiered. Working on his first commercial, To Sir praised Yun Yi and Anson Lo for being more talented and sharper than he was.
To Sir, Yun Yi and Anson Lo shared their production experience on stage. When the host asked To Sir about working with his two co-stars, he humorously said, "Co-star? How do I star opposite them? I didn't feel much, sometimes for those of us who haven't been acting, to them actually I am a rookie. They are much more talented than me. The times keep changing. Actually the young and the old wouldn't be too far apart. I am pretty happy to be able to participate in a young person activity and job."
The self admitted commercial rookie, To Sir was asked how he would grade his performance. He said, "I did whatever the director told me to, because I sat too low I couldn't be seen. It was a pretty good experience, actually being an actor was so comfortable. In my 40 some years in the business I have never been so happy on the set, without any burden and enjoy it like this. Later if people would have me I would keep working."
The Hong Kong Film Critic Society organized 11 day long RINGO LAM FILM RETROSPECTIVE two nights ago came to an end with the director Lam Lan Tung participated SEPTET, one of his final films, as the closing film. The closing ceremony invited the producer and one of the directors of SEPTET, Johnnie To Kei Fung, for an after screening forum. To Sir and Lam Lan Tung have known each other since their youth. They were both elder great director Wong Tin Lam's successful apprentices and worked together on many television series at the television station stage. To Sir at the forum recalled how deeply he felt when he watched SEPTET -- ASTRAY.
To Sir said, "Several of us directors started at TVB. Because we had film, we were able to make something of ourselves in the film industry. Film is well worth remembering. It recorded many Hong Kong stories and directors' efforts. This film was a salute to this inanimate object of film. Later I wanted to invite other directors who have made great contributions to Hong Kong film, like (Sammo) Hung Kam Bo and Lord Eight (Yuen Woo Ping). Ng Yu Sum (John Woo) originally wanted to make one too, but his health was not great and in the end he didn't. Each director made me feel that they had something to say from their hearts. The strongest feeling I got was from Lam Lan Tung's segment. We grew up together, but I never thought that he would make this subject of ASTRAY. Lam Lan Tung's characters and plot were very solid and have strong dramatic effect. He was a Chaozhou Madman, much like his films. Thus I would never imagine that he would make ASTRAY. Only after watching did I realize that he was rooted in Hong Kong. I hope everyone would support Hong Kong film."
This retrospective selected 11 Lam Lan Tung directed films for 14 screenings, including CITY ON FIRE (1987), ACES GO PLACES 4 (1986), PRISON ON FIRE (1987), SCHOOL ON FIRE (1988), FULL CONTACT (1992), FULL ALERT (1997), VICTIM (1999), LOOKING FOR MISTER PERFECT (2003), TRIANGLE (2007), WILD CITY (2015). Many classic films like CITY ON FIRE, SCHOOL ON FIRE, FULL CONTACT were rapidly sold out.
Aside from screenings, the retrospective also held two forums and invited director Soi Cheang Pou Soi and Fennie Yuen Kit Ying to attend. Cheang Pou Soi at the forum shared his experience as Director Lam's assistant director and their mentor and apprentice relationship. Yuen Kit Ying talked about "actors' breakthrough and challenges". Despite having many films on hand, Best Actor Simon Yam Tat Wa also took time to attend the FULL CONTACT after screening forum. He reminisced about Director Lam, whom he respected very much and stressed that the director gave life to his acting.