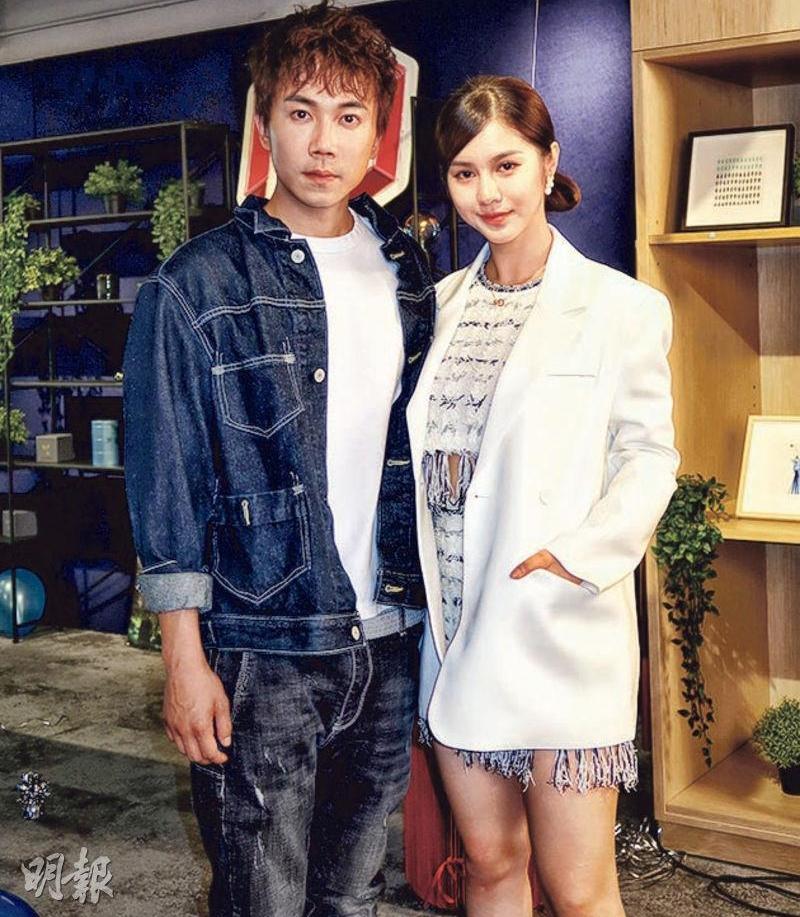 ToNick's Chiu Sin Hung and Larine Tang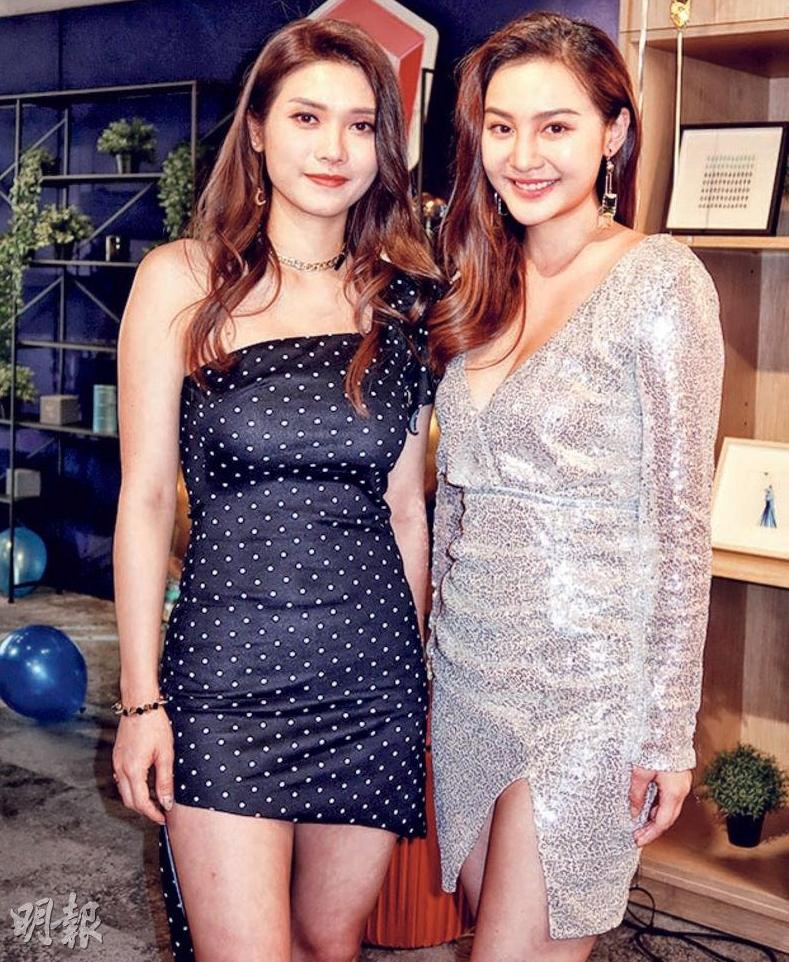 Charlotte Cheung and Ashina Kwok
courtesy of mingpao.com
Chiu Sin Hung, Charlotte Cheung Pui Lok (Salad), Larine Tang Yueping, Ashina Kwok Yik Sum and Justin Cheung Kin Sing yesterday shot the promotional poster for their film #PTGF (#PTGF CHOOK JO NUI YAU).
Salad said that in the film she had sexy performances, before hand she did not need to inform her boyfriend Poki. Earlier suspended from work due to negative news, Poki recently resumed work gradually and she was happy for him. "Thank you everyone for your support. We toughed it out together. We comforted and supported each other. From the beginning to the end I never worried that he would lose his job, because he is very talented. Everyone may not be able to see, actually he has many sides that few knows about." Poki once scolded someone online with foul language, Salad did not respond whether she would ask her boyfriend to lower his temper. She continued to support her boyfriend. "You can be not explosive without using foul language, using foul language can be unrelated to emotions. Some viewers like his character."
Tang Yueping in the film had a strong black widow look and had to personally perform her fight scenes. Lately she has been studying kung fu, so she would not eliminate the possibility of becoming an action actress and expand her range. She felt that an actor should make many different attempts. The band ToNick's lead vocalist Chiu Sin Hung will perform concerts in July. Yesterday advanced sales began and received an enthusiastic response. He hoped to be able to add more shows. "For now it's one show only. I hope with good response more shows would be added. If I have to kneel to and lick KITEC (the venue) to I wouldn't mind." He said that due to the pandemic he very rarely saw fans. He looked forward to meeting them at the concert and has already begun closed door rehearsals.