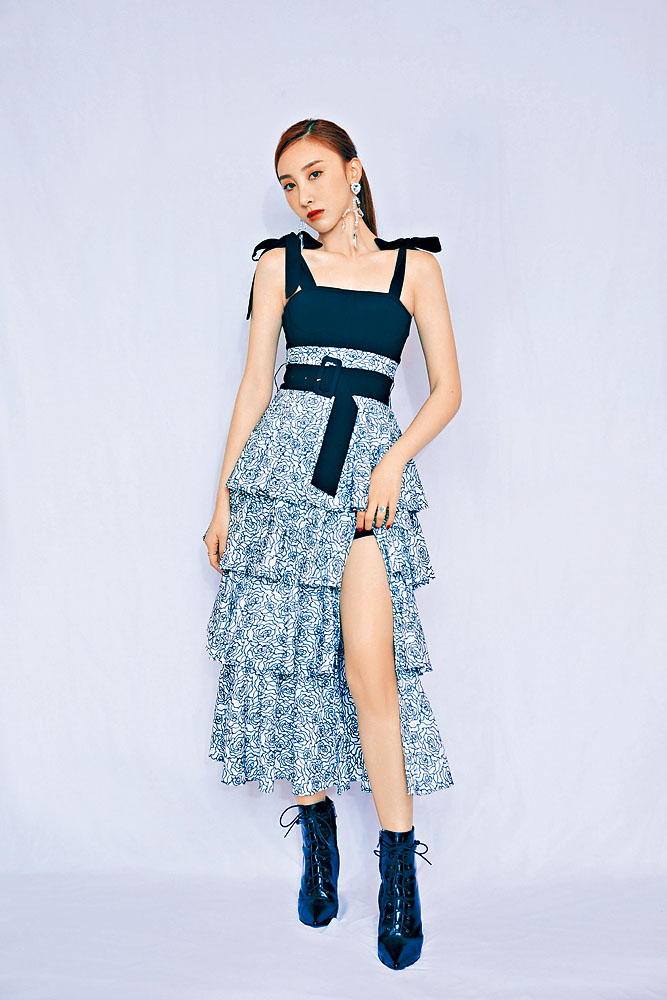 courtesy of singtao.com
Angela Hui
Ah Sa has more chemistry from working with Pakho Chau again
Mario Maurer joins the fray
courtesy of on.cc
Angela Hui Ching Wan recently performed the theme song for the Emperor Motion Picture 77 HEARTWARMINGS (GUM DUNG TA 77 CHI) and challenged the style of Jazz for the first time.
The film's screenwriter Erica Li Man invited her former group Paradox's official producer Keith Yip to arrange INVITING YOU TO LOVE ME into a Jazz song, then cast member J.Arie wrote the English lyrics for Angela to perform the all new version WILL YOU?, the 77 HEARTWARMINGS theme song.
With one song and two different lyrics, WILL YOU? took the baton for 77 HEARTWARMINGs from 77 HEARTBREAKS. Angela said, "I am very familiar with the Cantonese version. I even performed it before. The difference, between two songs aside from English and Cantonese, is drastically different song arrangement. The Cantonese version was more like a karaoke song. WILL YOU? leans toward the Jazz feeling. The first time I heard it I thought the song was very high class!"
Angela felt very excited about challenging the Jazz style for the first time. "I normally would like to this type of music, I really would like to give it a try. Finally I got this chance. WILL YOU? is different from the average Cantonese song. It requires a lot of emotions to be injected. In addition it also has many ad-lib. It wouldn't just follow a set beat. I have to perform a lot of stuff, so it has a certain degree of difficulty. However it really is a lot of fun!"