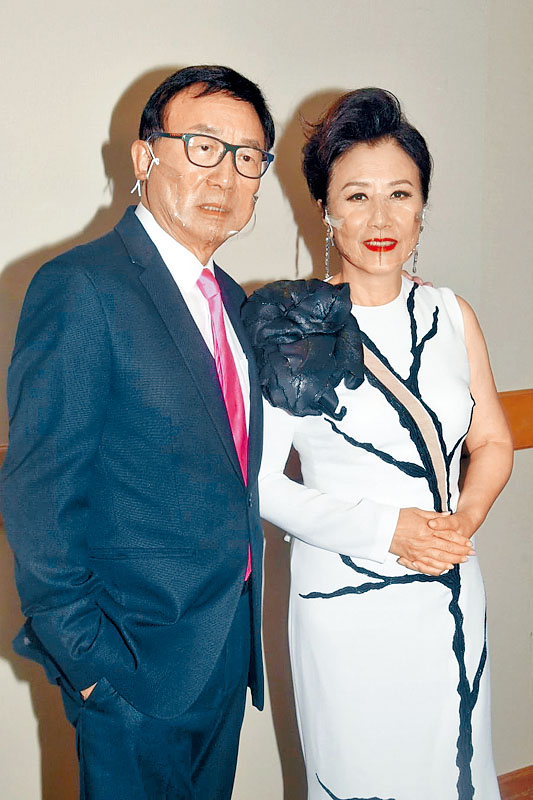 Michael Hui has not seen Liza Wang in two years and complains about not getting to hug and kiss her.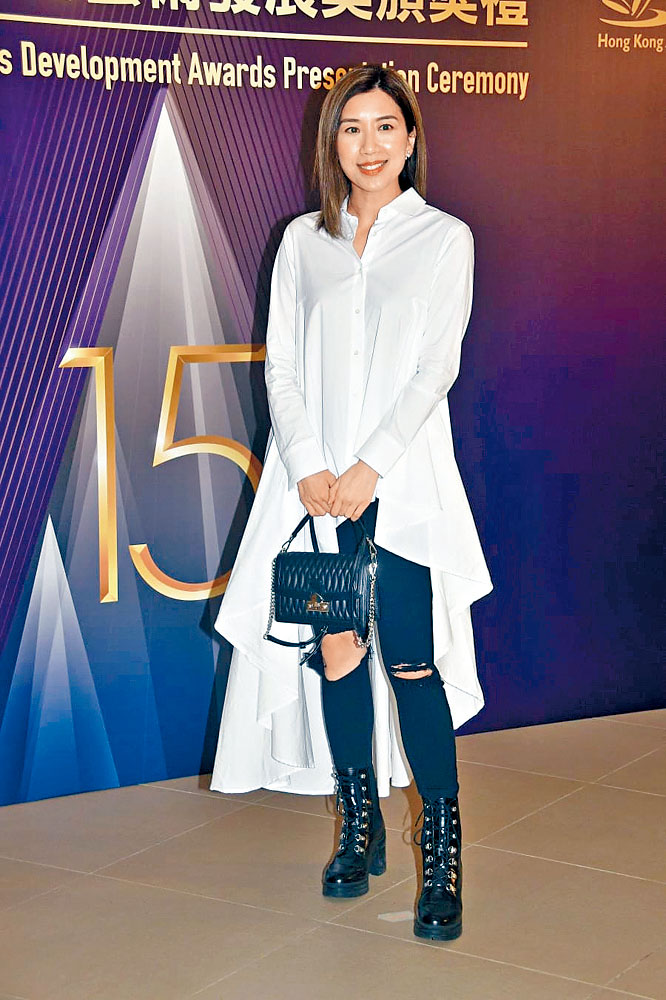 Mandy Wong wants to perform on the stage at least once a year
courtesy of singtao.com
courtesy of on.cc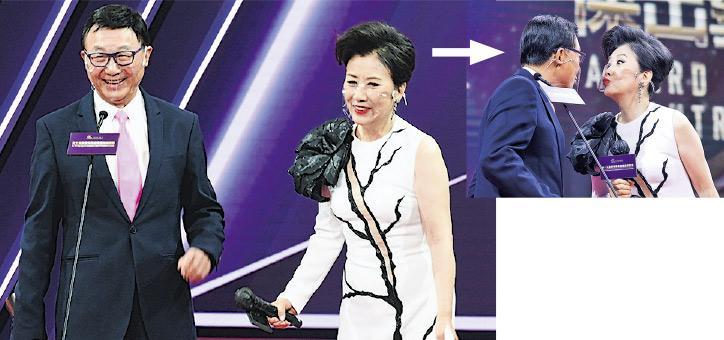 Michael Hui wants to kiss Liza Wang, but once he learns that she has yet to be vaccinated they blow each other a kiss instead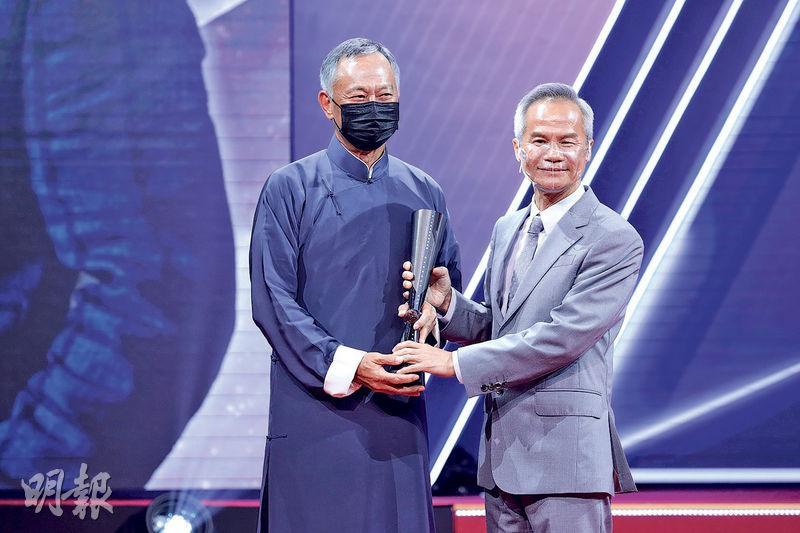 Johnnie To presents the award to stage director Tang Wing Shu
Mandy Wong has worked with Tang Wing Shu before and come to show her support
courtesy of mingpao.com
The 15th Hong Kong Arts Development Awards yesterday took place at the Kowloon Bay International Trade and Exhibition Center. The comedy magnate Michael Hui Koon Man nd the internationally renowned stage director Tang Shu Wing both received the "Award or Outstanding Contribution in Arts". Hui Koon man shared how to face the pandemic optimistically. Appreciating the present was obvious. He even joked that in the past when he met with host Liza Wang Ming Chuen they were able to hug and kiss. Now they were only able to blow kisses through the mask.
Hui Koon Man spoke to the media after the award. He said that he has not seen Ah Jeh in two years. When they saw each other they would greet each other with a kiss. He said, "Now the experience is different, actually having or doing something very simple are already something to be happy about. After the pandemic we can only be happy, if we don't continue to be happy then we are dumb." Hui Koon Man joked that aside from family and friends, now he treated his cat at home even better. He would cherish the time they spent together, fight for every minute and every second to be with people he liked. Hui Koon Man admitted that he was the happiest about being able to remove the mask. He said, "I have never tried to wear a mask and talk on the stage before. Earlier I thought there will still be an award show? Would there be an audience? I am afraid of the lack of atmosphere. Actually having viewers is already something to be happy about." Hui Koon Man also lamented how the pandemic devastated the entertainment industry, even making cinemas close, the entire show business without jobs. He even joked that his brother Sam Hui Koon Kit and friend Alan Tam Wing Lun both got fat from eating too much.