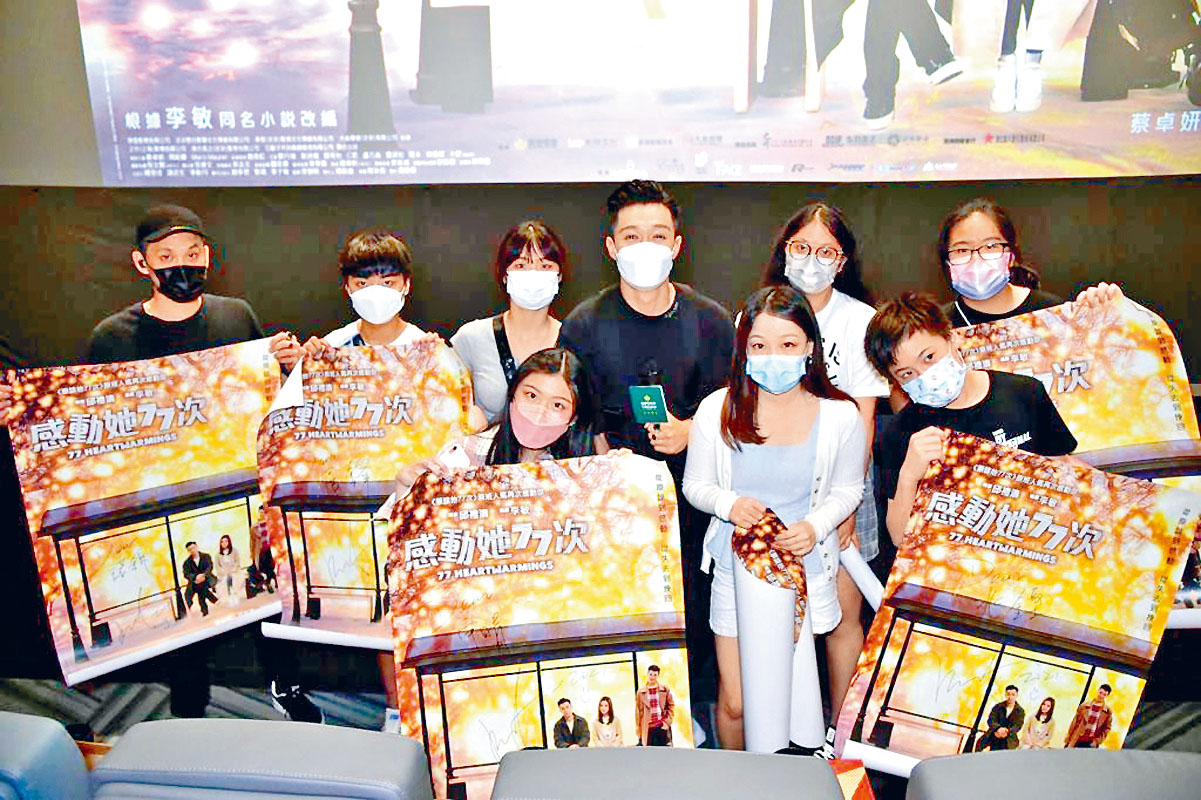 courtesy of singtao.com
courtesy of on.cc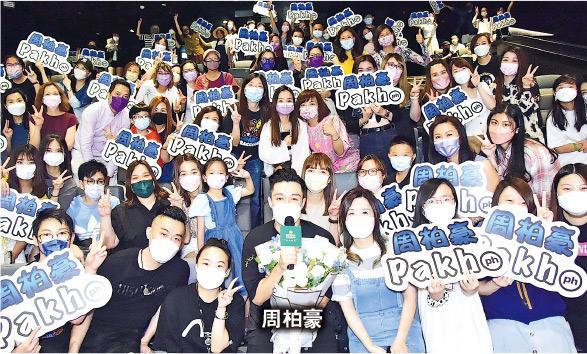 courtesy of mingpao.com
The Charlene Choi Cheuk Yin, Pakho Chau, Mario Maurer, Kara Wai Ying Hung, Michelle Wai Sze Nga, C Kwan, Lok Wing, Bob Lam Sing Bun starred 77 HEARTWARMINGS (GUM DUNG TA 77 CHI) has been officially released. Earlier a large group of Pakho Chau faithful fans booked a show to enjoy their idol's exciting performance. Even more heartwarming was that Pakho not only made a special appearance at the cinema to play games and gave away prizes, but also watched the entire film with everyone and thus spending a heartwarming yet memorable day together!
After 77 HEARTBREAKS (YUEN LEUNG TA 77 CHI)'s 2017 Hong Kong release to commercial and critical success, Pakho Chau's new film 77 HEARTWARMINGS last Thursday opened with advanced screenings and rapidly became the Hong Kong single day box office champion. The next day the film opened circuit wise and its momentum remained strong. Two days go it remained firmly on top of the box office for three days straight.
As the pandemic eased in Hong Kong, the audience's desire to go to the movies continued to rise. On the opening night, Pakho Chau's fans booked a special screening of 77 HEARTWARMINGS. Pakho not only appeared at the iSquare Emperor Cinema in Tsim Sha Tsui, played games and gave away prizes like autographed photos, film posters, limited edition face mask covers and prizes from Victorinox, but also drew 15 lucky fans for a valuable photo opportunity with their idol. The screening was full of pleasant surprises!
Pakho said, "Fans are truly thoughtful, since learning about the confirmed released date they immediately booked the show through the film company and the response has been rather enthusiastic. The booked cinema seating numbers were even more than expected, which was very heartwarming for me!" Pakho's fans covered a wide range of ages, from children to grandparents. Seeing entire families at the show, Pakho thought it was very meaningful. "Since the pandemic, it has been a good while I haven't seen and met with fans in public. This time everyone took the full safety precautions, finally we can watch a movie together. I really am very happy!"
After enjoying the film with fans this time at the movies, Pakho hoped that the pandemic would be further under control around the world so in the future he would be able to meet with fans in the Mainland, Singapore, Thailand and other locations.
This film not only starred Pakho Chau, Choi Cheuk Yin and the Golden Horse Best Actress Wai Ying Hung, but also added Thai star Mario. The all new sequel discussed the couple's relationship but also reached the topic of marriage, thus the content that was examined was even richer. Known all over Asia for FIRST LOVE, Mario in the film began pursuing Ah Sa and made Pakho Chau's pursuit of this old flame even more difficult.