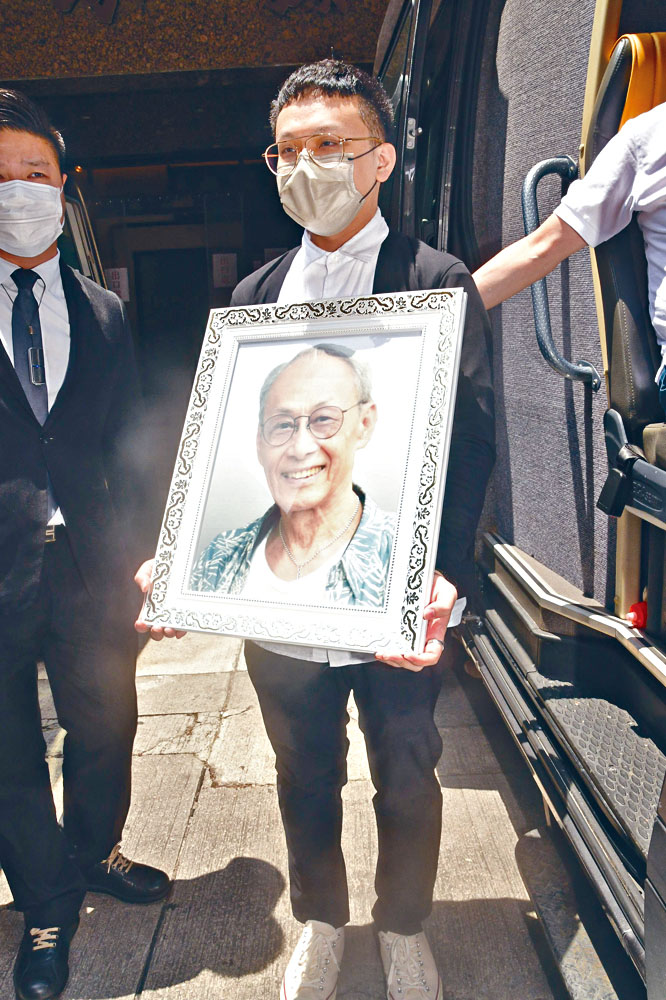 Wong Wing Cheung carries his father's photo and sends him on his final journey
courtesy of singtao.com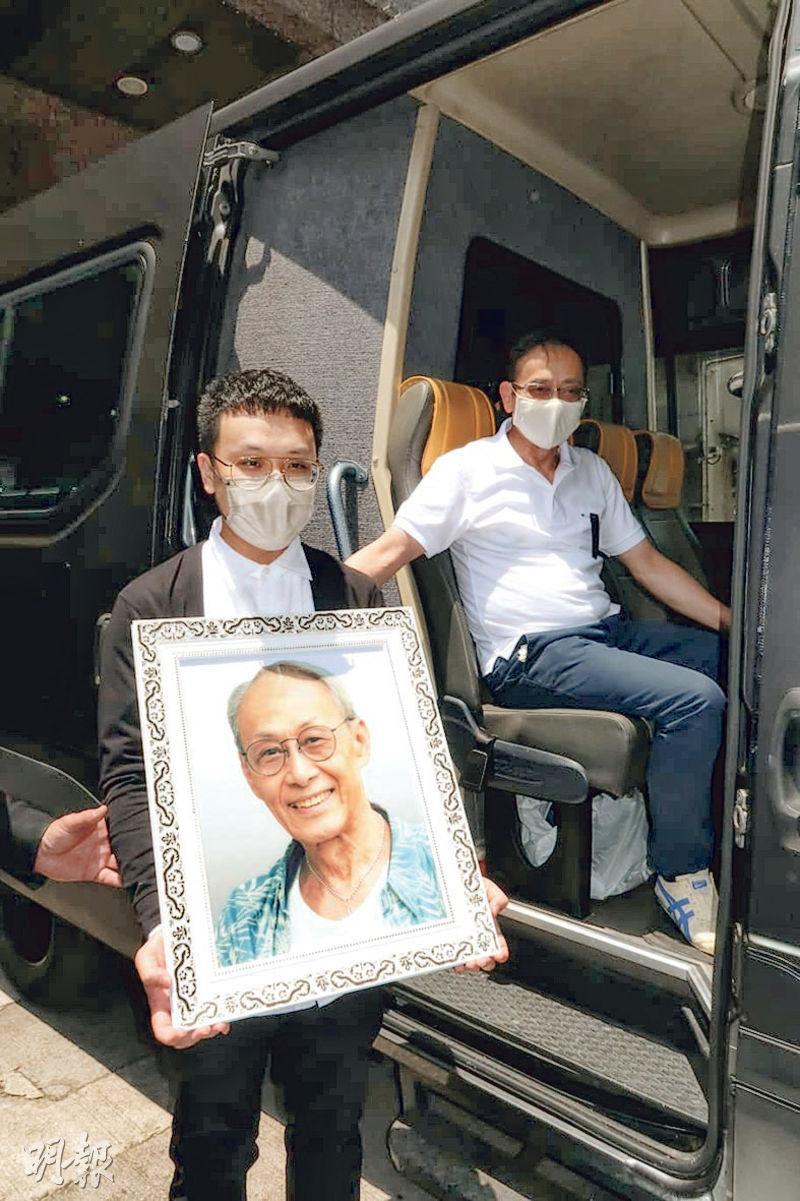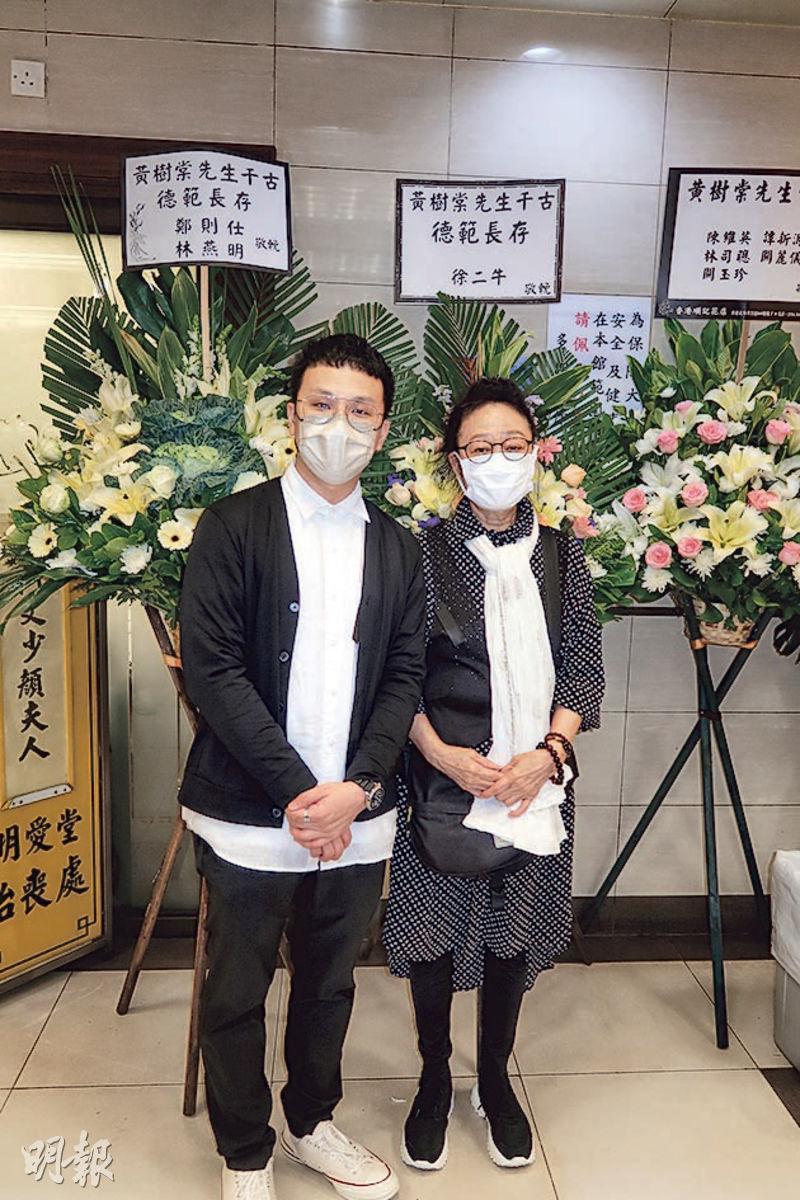 courtesy of mingpao.com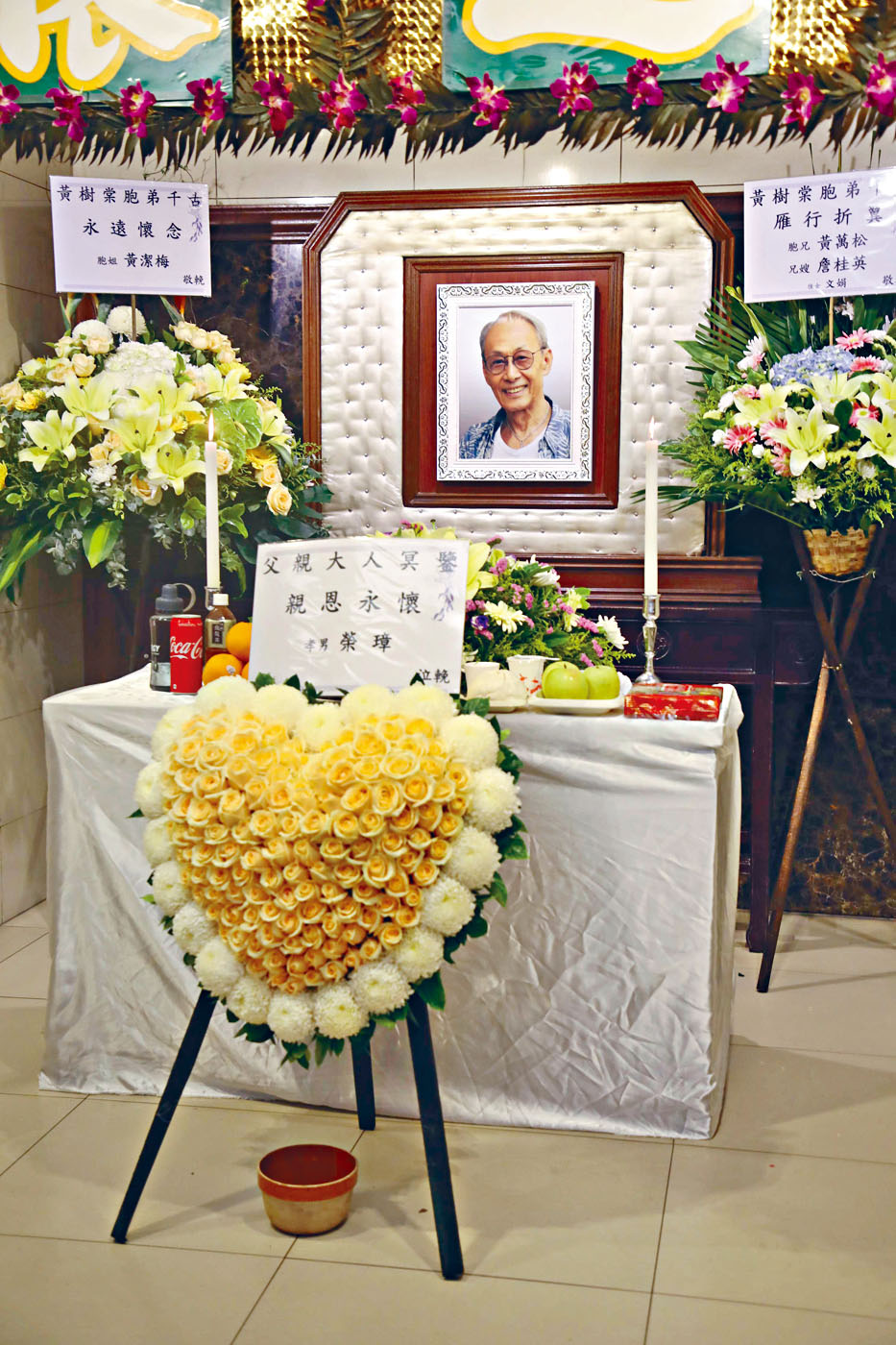 Wong Shu Tong passed away last month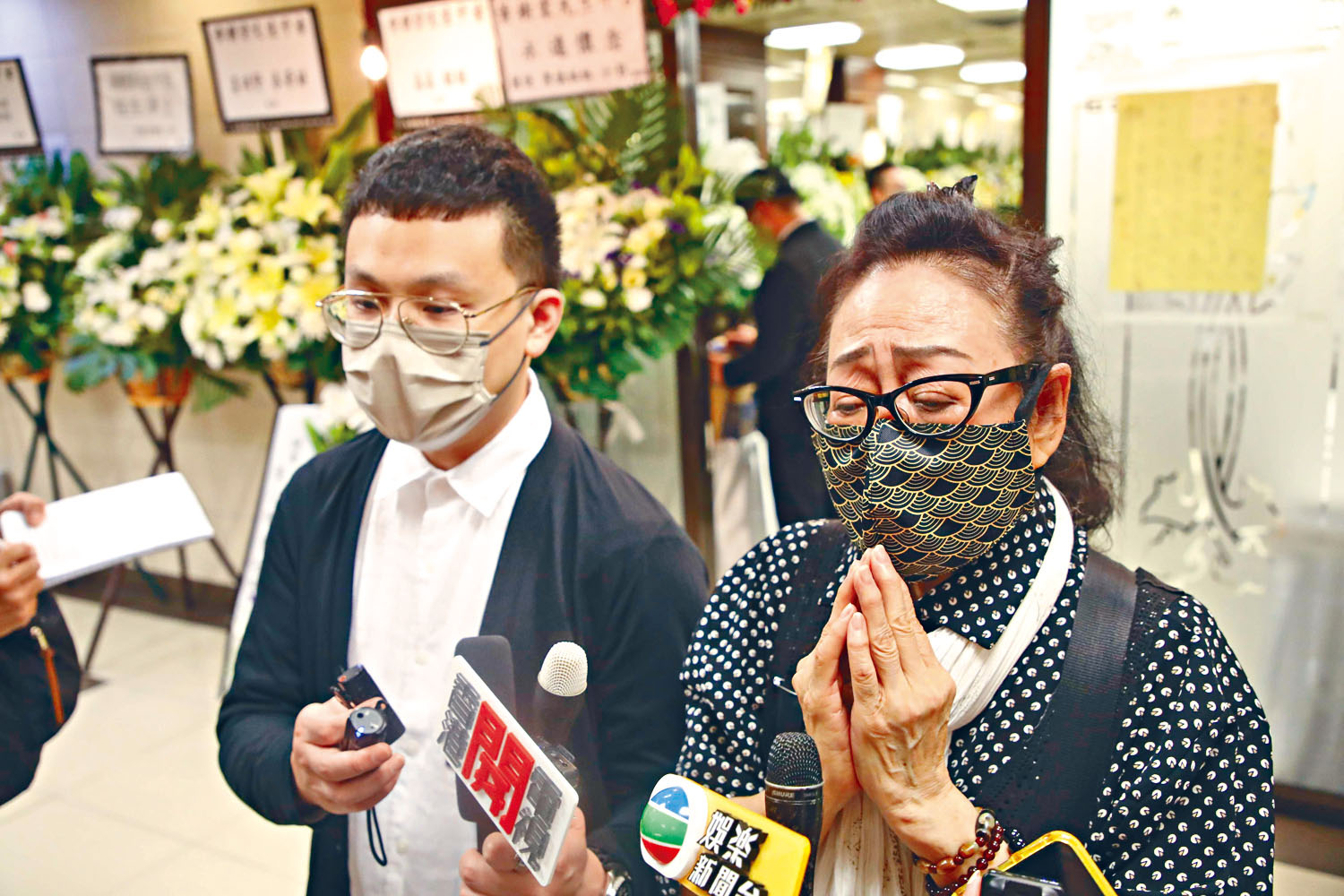 Wong Shu Tong's son Wong Wing Cheung and sister Wong Man Wai
courtesy of singtao.com
Wong Man Wai is all tears when remembering her brother Wong Shu Tong
Alice Chan
courtesy of on.cc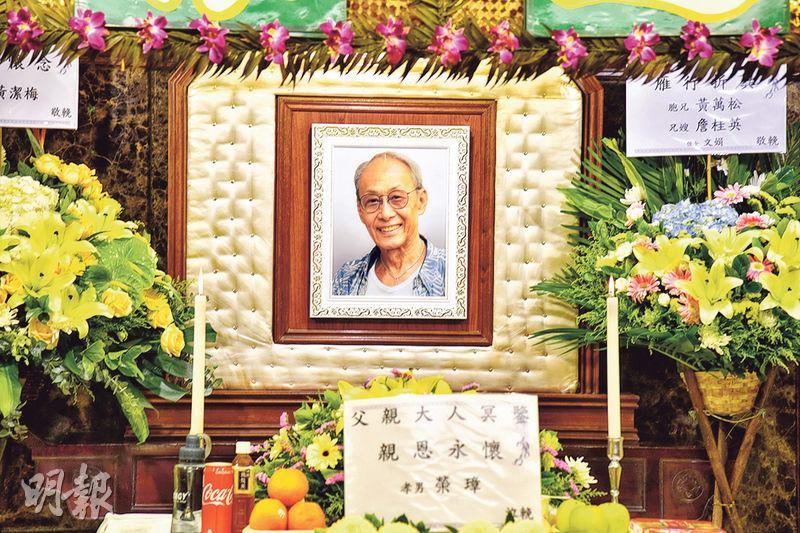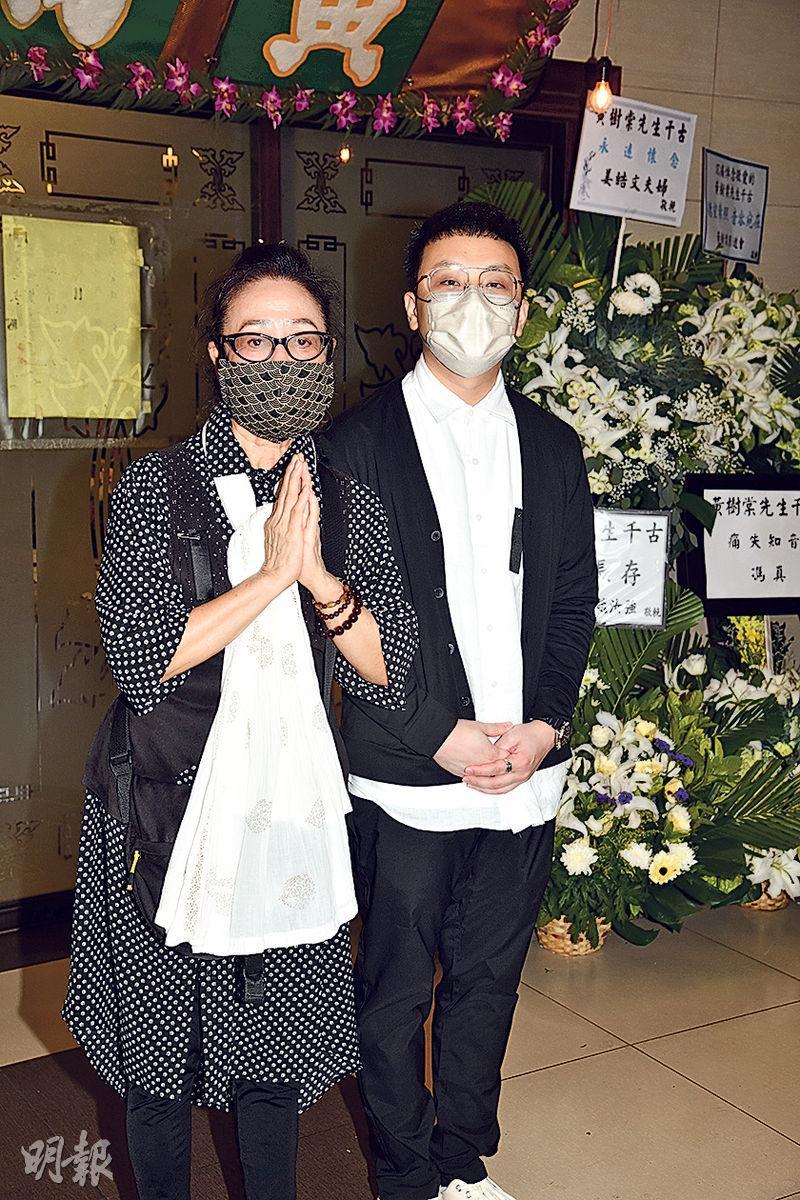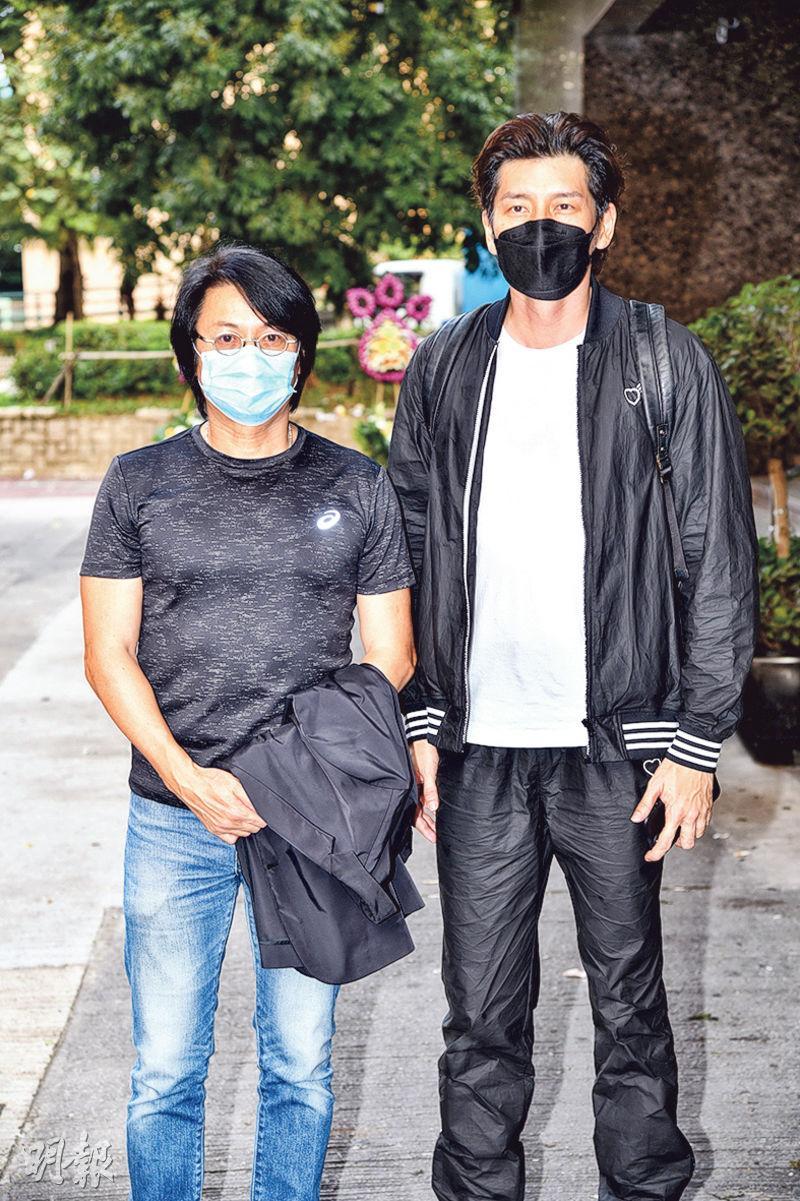 Eric Wan and Andrew Yuen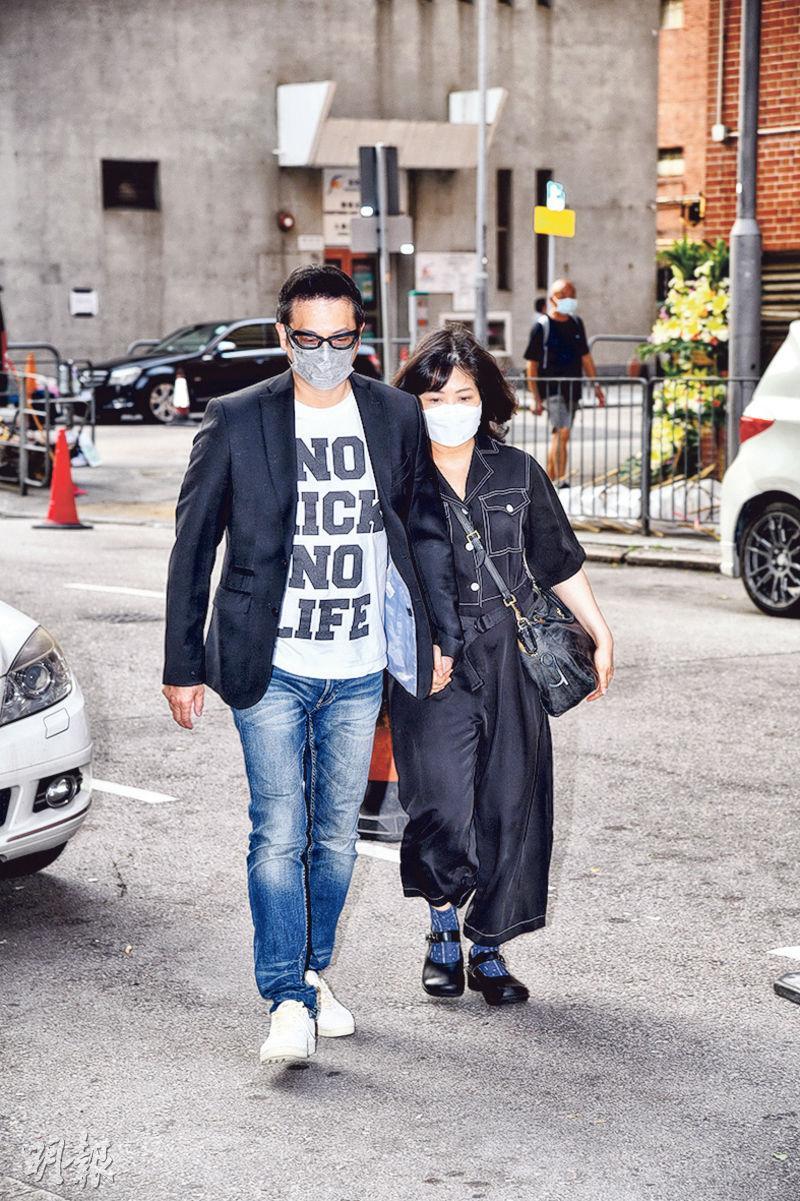 Stephen Au and his wife pay their respect. He says that Wong Shu Tong's action designs opened his eyes.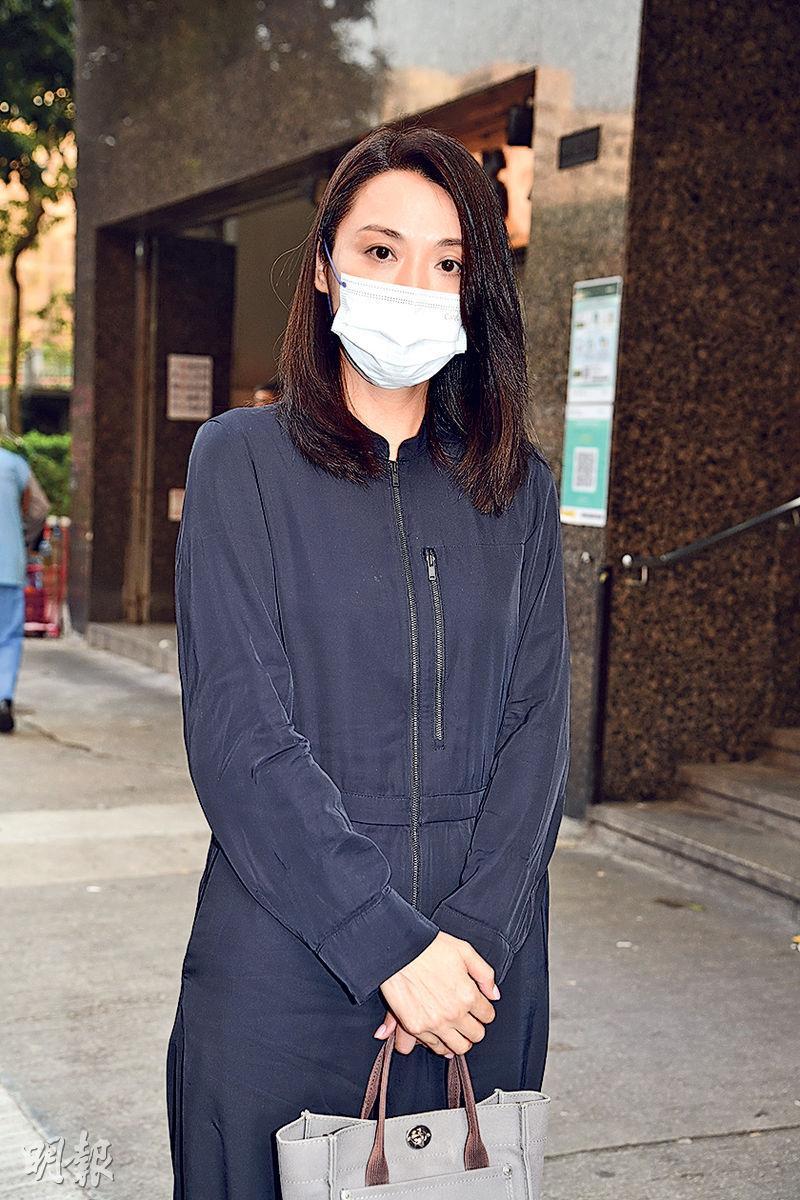 In Alice Chan's eyes Wong Shu Tong was friendly and made no differentiation between generations.
courtesy of mingpao.com
Veteran artist Wong Shu Tong on April 10th passed away from colorectal cancer at age 74. The services took place at the Universal Funeral Parlor in Hung Hom with the funeral the next day. The coffin was transported to the Diamond Hill crematorium and his ashes would be scattered at the memorial garden.
The hall was simply decorated with the banner "Forever Missed". At the center was his son Wong Wing Cheung's yellow heart shaped floral arrangement. Brother Tong wore blue and a smile in his photo. With almost 50 years in film and television, Brother Tong made many connections. Louis Koo Tin Lok, Jackie Chan, Andy Lau Tak Wa, Helena Law Lan, Susanna Kwan Kuk Ying, Lau Nam Kwong, Chin Kar Lok and his wife, Philip Keung Ho Man and his wife, Jacky Lui Chung Yin and his wife, Sylvia Lai (Sum Sum), Betty Lai (Ban Ban) and other friends in the business sent flowers. Those who came to pay their respect in person included Wan Tin Chiu, Andrew Yuen Man Kit, Alice Chan Wai, Ting Yu, Thomas Sin Ho Ying, Lawrence Yan Chi Keung, Bobby Tsang Wai Ming, Tin Kai Man, Betty Mak Chui Han and others.
Brother Tong's sister Wong Man Wai put her hands together as soon as she saw the media, then she and nephew Wong Wing Cheung spoke to the press. The saddened Wong Man Wai even broke down in tears many times. "There is always love in the world. Under such poor condition Brother Tong would have a safe journey. He would leave the pain behind and find joy!" She also said that she had many siblings, some of her nephews and nieces due to the pandemic did not return in time. After years in film and television with her older brother, she brokenheartedly said, "Ultimately I would miss him. I really love him. I hope he would be handsome. After a hundred years he would return to the world a good man. I shouldn't cry, I should treat it like I am sending him on location. This time Brother Tong wouldn't be lonely, Sister Kam, Brother Bing would meet him for the flight to go on tour, so I brought a lot of food for the airport. It's a little something from me."
In addition, Wan Tin Chiu and Yuen Man Kit in the afternoon went together to pay their respect. Wan Tin Chiu felt that his passing was very sudden. "Because I kept thinking that Brother Tong would recover. After passing the first test the second one should be no problem. I am not familiar with Brother Tong's son, I asked Brother Tong's son through Lee Yun Kei about how Brother Tong was. Yet due to the pandemic I couldn't visit him. Brother Tong's son also didn't say anything special, so I thought no news was good news and never thought that he passed so soon." He also revealed that he and Brother Tong originally planned to work together on a big web movie, but due to the pandemic they were unable to go to the Mainland for it. Now with Brother Tong's passing, whether it would be made or not it would no longer matter. Was this job Brother Tong's final wish and would he complete it for him? He said, "Brother Tong was a very open minded person, he always taught the younger generation not to take a lot to heart, like this big internet movie, if it isn't made then just let it go. Let him make a story about Heaven in Heaven." Wan Tin Chiu also pointed out that when his fans came to Hong Kong, Brother Tong helped and entertained them. His fans were upset to learn about Brother Tong's passing, but due to the pandemic they were unable to come to Hong Kong to pay their respect. He believed that Brother Tong would understand.
Yuen Man Kit said that when he jumped from TVB to ATV, the first series he worked with Brother Tong on was THE SNOW IS RED. Because it was the first time they worked together, Brother Tong told him, "Kid, when you come to work have some tea and coffee ready. Actually Brother Tong really took care of the younger generation. He said that because he wanted everyone to be on the same page. On the set he also always taught our stunt people action. Brother Tong, among the on screen people I have seen, was a very positive and optimistic person. He would encourage me, 'Kit Jai, don't distrust people. You have to bring your heart out to trust people.' He meant to tell me not to be so suspicious and defend against people so often." He also said that he once heard Brother Tong share the history of him making a living in Taiwan. He thought he was very optimistic and positive, an elder who was like a big kid. The next day after he recovered from cancer he returned to work, which was a great spirit. He felt that he was a classical person in modern times. He also lamented, "Brother Tong's passing, I am not willing to believe it."