Chloe So (left) and Heidi Lee
Anson Lo and Patrick Tam go live online to sell medicinal herbs
Newcomer Chan Chi Huen (back left) is also in the cast
courtesy of on.cc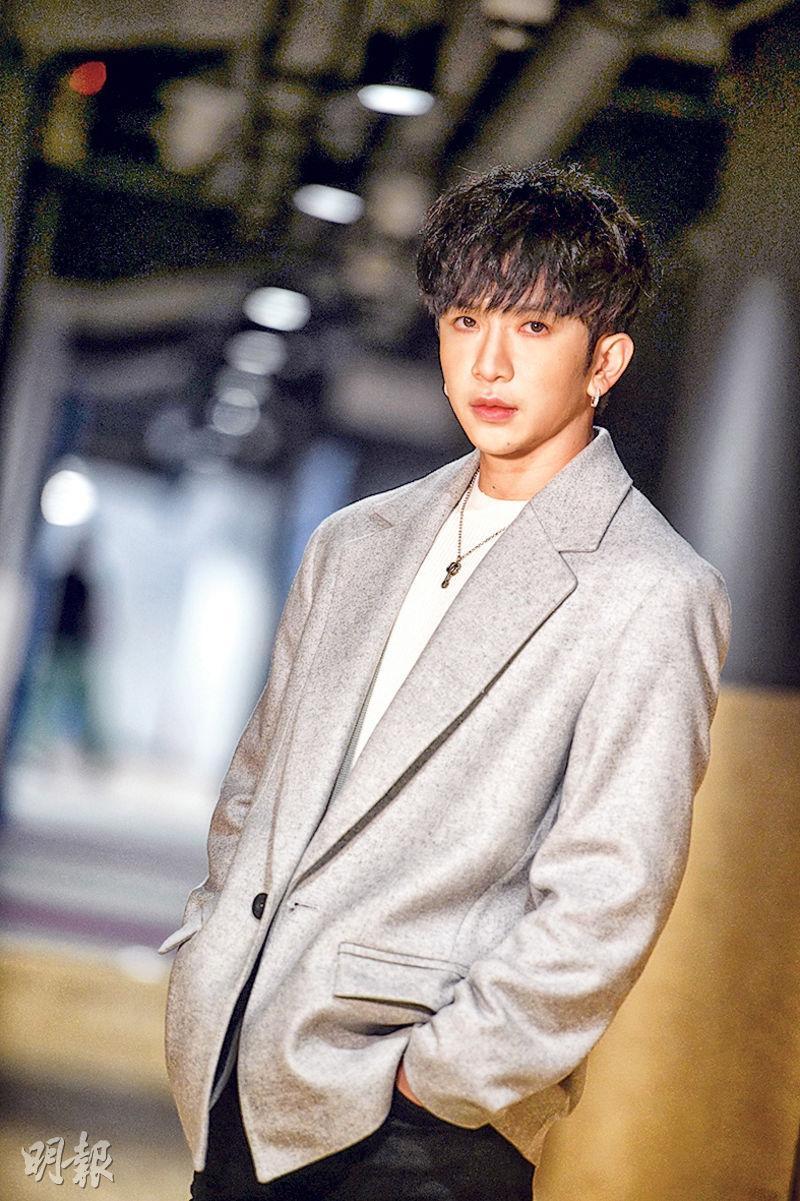 Anson Lo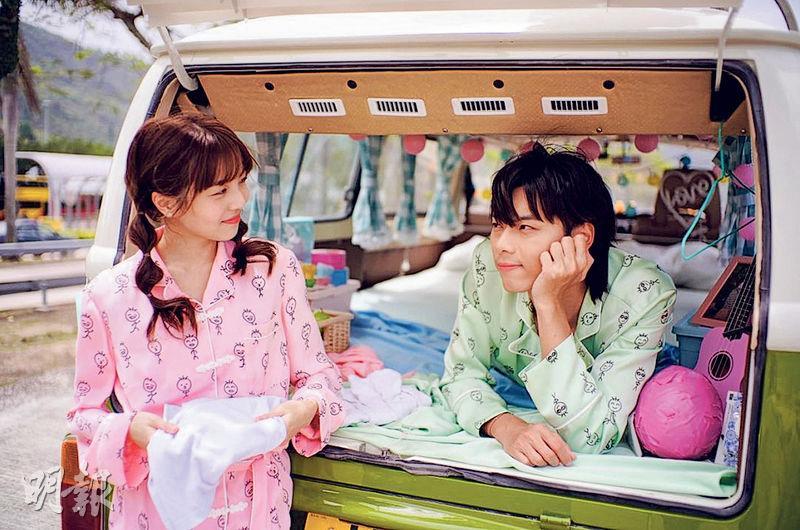 193 (right) designs his pajamas and works with an internet star on his music video
courtesy of mingpao.com
Popular groups MIRROR and ERROR have strong momentum. Two members Anson Lo Hon Ting and Kwok Ka Chung (193) will star in the film GA MO NUI TUEN (FAKE GIRL GROUP). MIRROR member Anson Lo recently dyed his hair black and revealed on social media that he would give up his "first time" for the film GA MO NUI TUEN. "Everyday is #FAKEGIRLGROUPLIFE." Aside from Anson Lo, co-stars would include ERROR member Kwok Ka Chun (193), Kira Chan Wai Suen, Chloe So Ho Yi, Alina Lee Yan Yi and Heidi Lee Ching Yi.
Chloe in the new film GA MO NUI TUEN (tentative title) will work with Super Girls member Heidi, KING MAKER 3's Lee Yan Yi and new comer Chan Chi Huen to form a girl group. Earlier the cast and the crew began work in Kennedy Town. The beauties would not only have to sing and dance this time but also have action scenes. Speaking of the training before the shoot, Chloe admitted that she wanted to cry. "I am bruised all over from the training, with only a few days in between!" Heidi would have a highly difficult challenge. "They hope that I ultimately can perform a mid air somersault. I am afraid that after that they would have to call for an ambulance!" When work began they have already cultivated real relationships. Alina even suggested to have a Staycation to have heart to heart chats. Chan Chi Huen came up with an idea. "Adding a hot pot would be even better, definitely don't let producer Charlie know how gluttonous we are then we are fine!"
Reportedly, this "girl group" would be different because among its member is Anson Lo in disguise! As MIRROR's first member to make a movie, he worked very hard. On the day of the set visit his face had a palm mark. With co-star Patrick Tam Yiu Man he faced a mirror and in a flirty tone went live online to sell medicinal herbs. Despite words like "period adjustment" and "male enhancement" he did not appear to be awkward at all. His manager Sister Fa kept an eye on him the entire time.
When asked about making movie before Keung To, Anson admitted, "I should probably say that after two years in the business I haven't had too many opportunities to make a movie. So this time I have to do my best and cherish the opportunity. Actually on the first day of work I was nervous. Luckily Brother Tam (Tam Yiu Man) has been great, he has been very willing to teach me." Tam Yiu Man said, "He joined the team the day after their concert. At the time he was very tired but he still persisted. This is the price of popularity. I feel his performance has been great, and he has a lot of potential -- especially after seeing his female disguise. He really is very 'pretty'." In addition, speaking of working with so many female stars, Anson joked, "I really have never worked with so many girls. (Chloe said that she was afraid your fans would yell at her!) I am afraid too, every one of them are in the goddess class!"