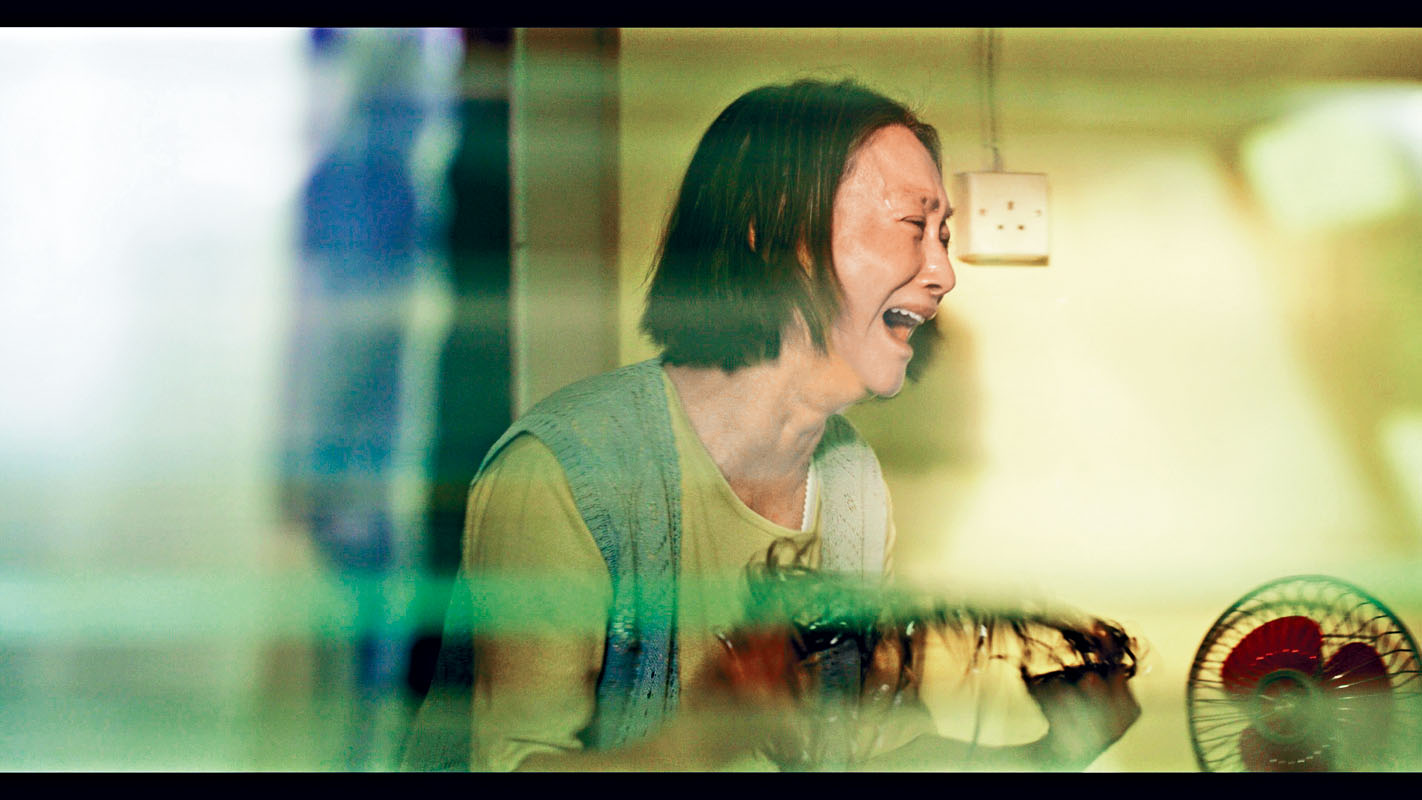 Sister Hung's focused attention brings her blind mother character to life
courtesy of singtao.com
Kara Wai, Hugo Goh
courtesy of on.cc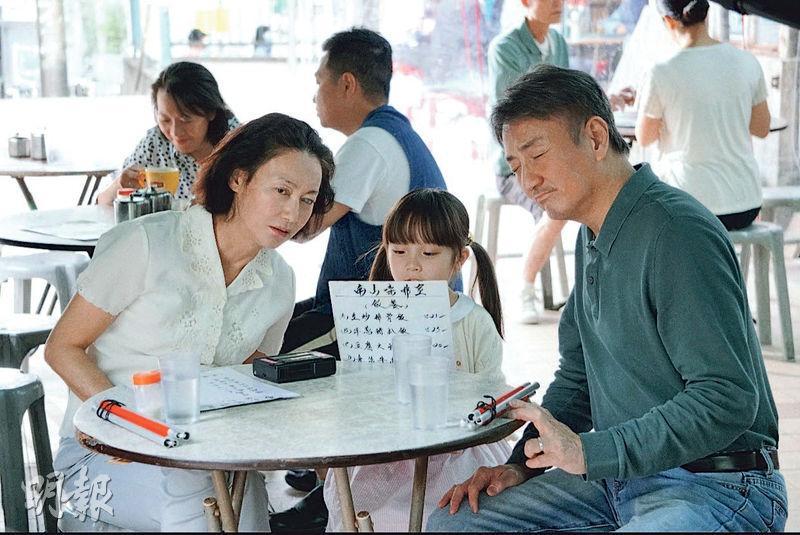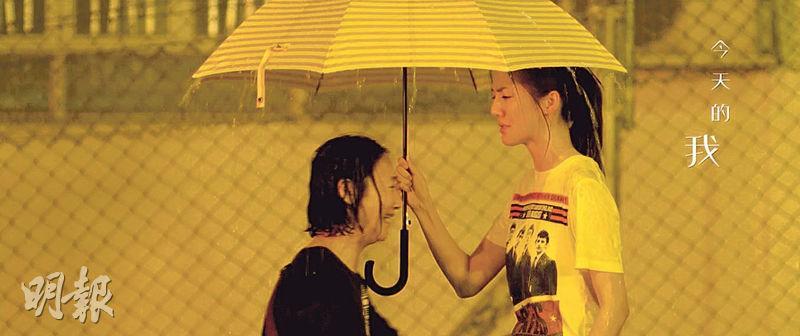 The argument scene with Kara Wai is memorable to Karena Ng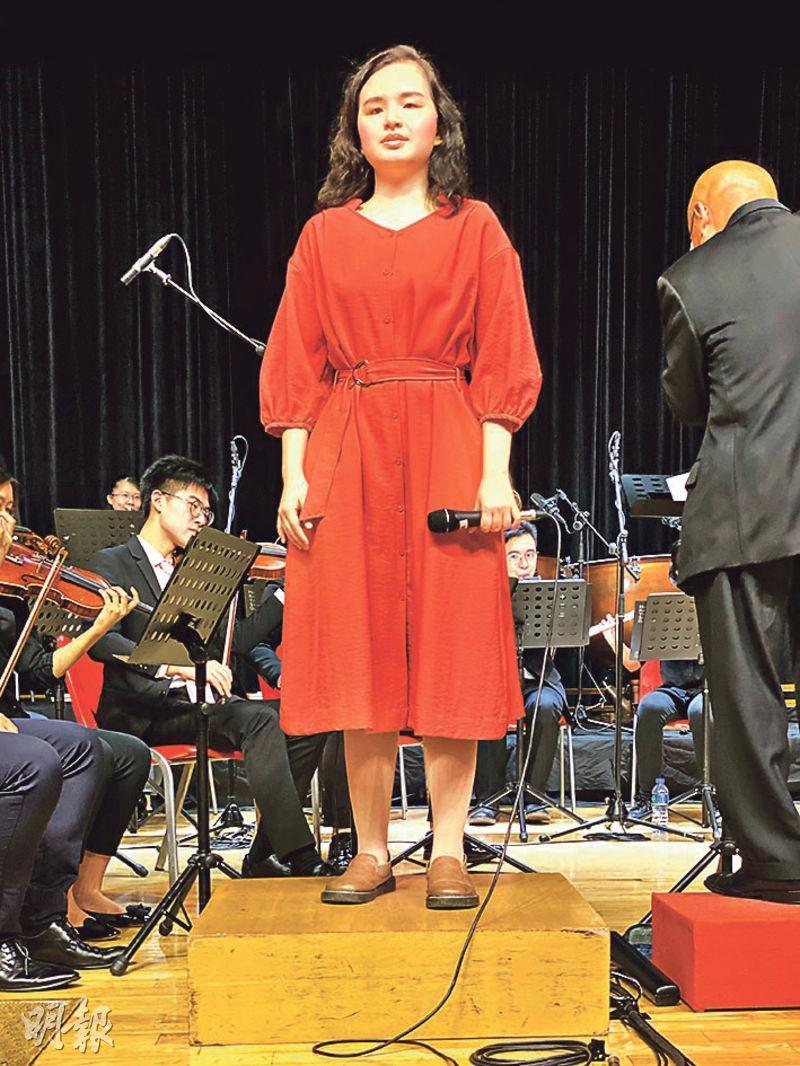 Michelle Siu
courtesy of mingpao.com
Kara Wai Ying Hung, Hugo Goh (Ng Toi Yung) and Karena Ng Chin Yu starred in the film SUNSHINE OF My LIFE (YUT LO TUNG HUNG), based on a true story bout the seeing daughter of two blind parents. After the daughter grew up she felt that she was only a guide for her parents, and felt both love and hate for her family. Yesterday the film company released the theme song FACING DARKNESS' music video. In the video aside from Sister Hung and Ng Toi Yung as the blind parents, and their family snapshots with their daughter Ng Chin Yu, the singer is the Post 90s soprano Michelle Siu Hoi Yan. She lost the sight due to childhood eye cancer but never gave out and last year she even received the Top Ten Outstanding Youth award.
SUNSHINE OF MY LIFE opened Mandarin film company boss Raymond Wong Pak Ming's eyes. After watching the first cut of he film, he asked his friend Ng Kai Ming to write the music and he wrote the lyrics himself for the Michelle Siu Hoi Yan and the almost 60 person Hong Kong Youth Symphonic Orchestra performed theme song. He said, "SUNSHINE OF MY LIFE is a movie with very positive energy. The directors' story, the actors' fully focused interpretation touched me. Right away I thought of Siu Hoi Yan's struggle for self sufficiency, and I really want everyone who face difficulties to be like the lyrics say, 'In the darkness we get past it together.'"
Working overseas, Sister Hung still has not seen the entire film yet; but the first time she watched the music video, she was very moved. She said, "From the music, the singing, the lyrics to the visuals everyone touch people's hearts! I particularly liked the scene in which I argue with Chin Yu, she ran into the room and ripped apart all the cassette tapes. During the shoot it was already very explosive, with the feeling of being hurt and heartbreak. When it is released remember to go and pay attention."
Chin Yu said that she was very happy to work with two elders of substance. She said, "The argument scene with Sister Hung was very memorable for me. Because during the shoot Sister Hung very quickly brought me into character, I thought she was Mama. After a conflict with Mama I didn't know how to explain it to her, so we just kept arguing. During the shoot when I watched the playback and when I watched this music video I would get teary eyed."