Aaron Kwok performs a "drunken dance"
Him Him reveals that earlier he traveled with the most important women of his life and gladly slaved for them
Aaron Kwok teaches a child how to wield the staff
Law Chung Him and Tavia Yeung
courtesy of on.cc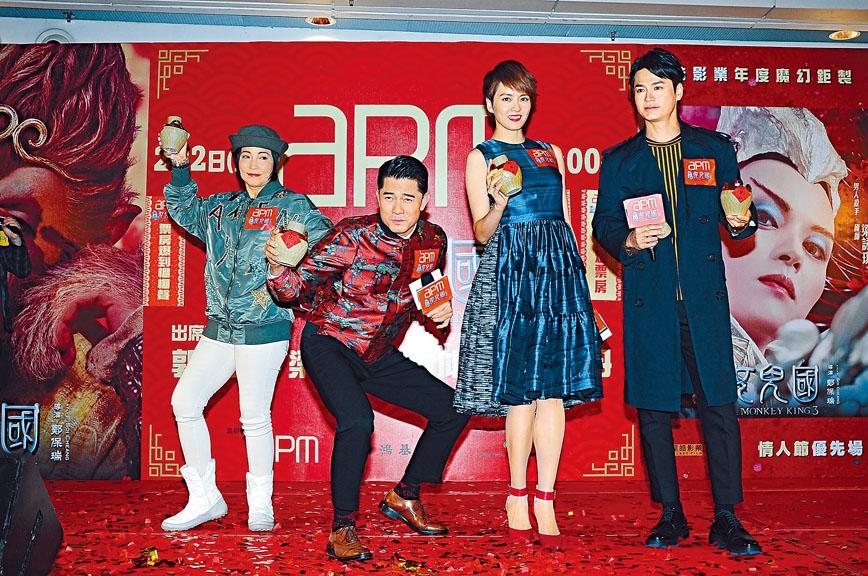 courtesy of singtao.com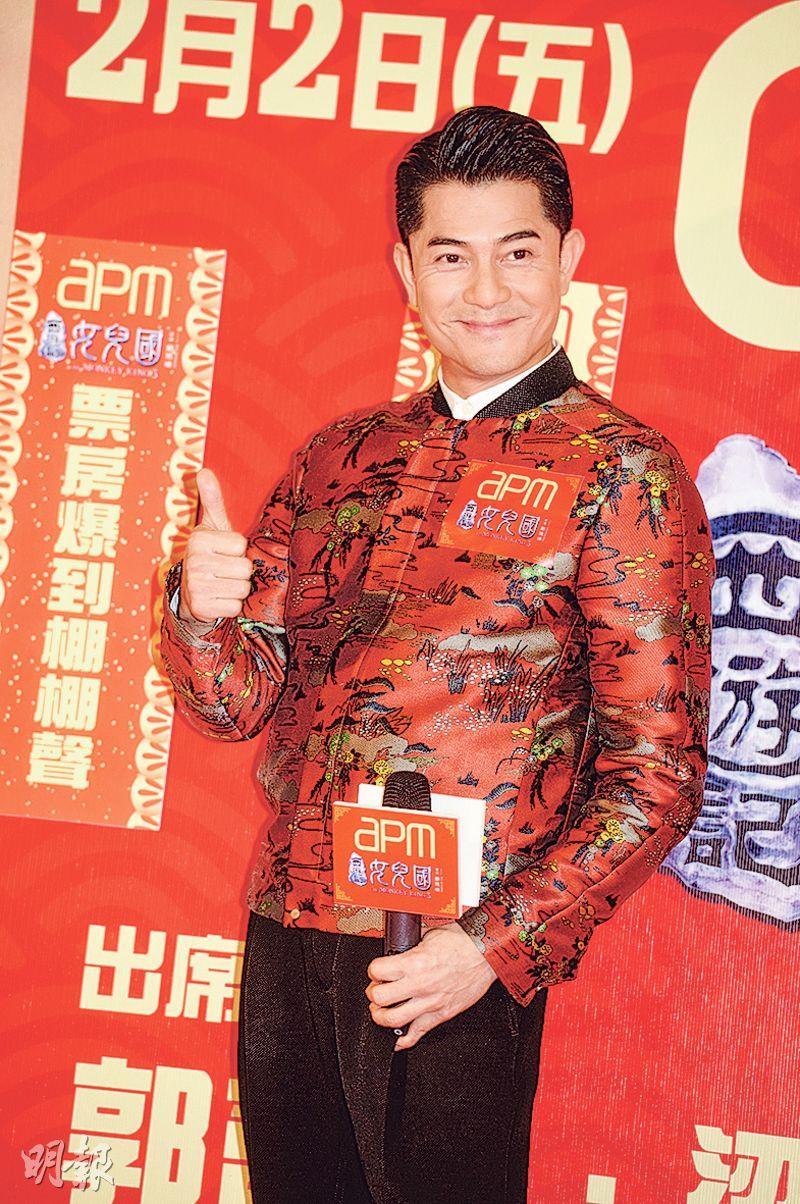 Aaron Kwok reveals that he will promote THE MONKEY KING 3 in Mainland later
Law Chung Him returns to work, fully refreshed from his vacation in Australia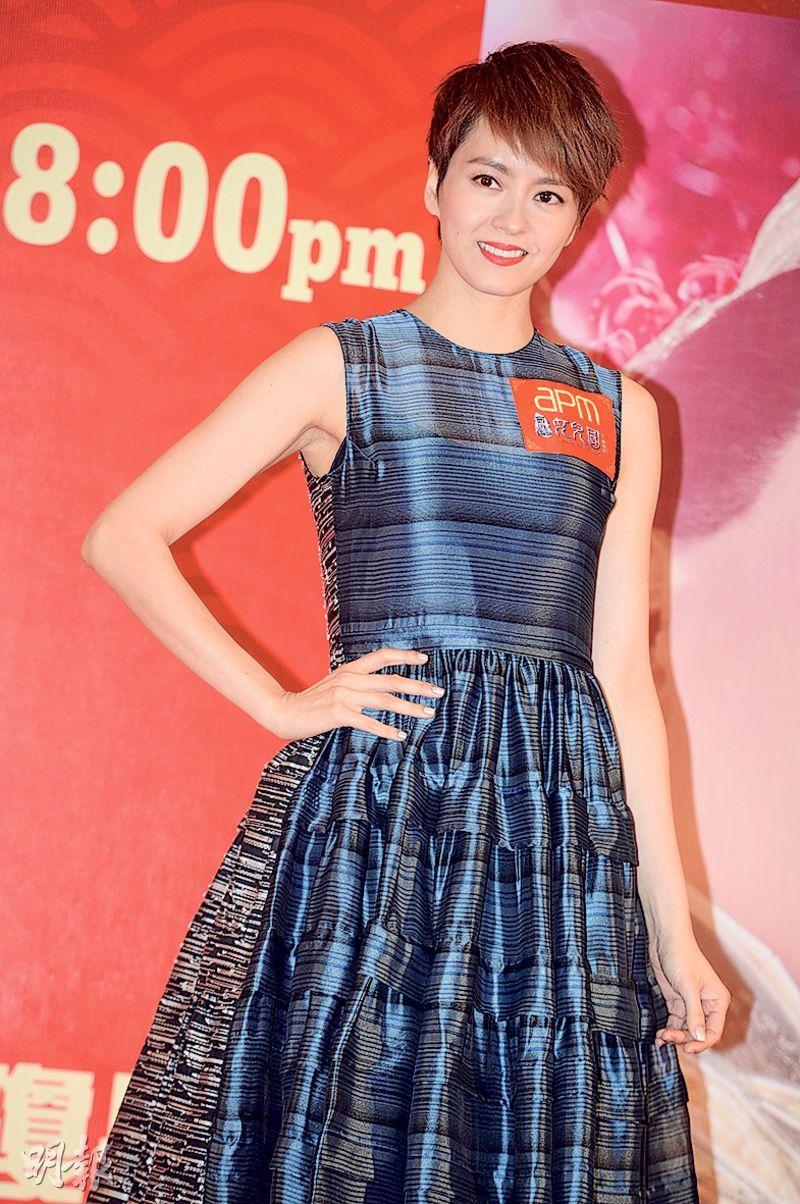 Gigi Leung is not afraid of spreading her flu to her daughter and thinks exposure to germs will strengthen her daughter's immunity
courtesy of mingpao.com
Aaron Kwok Fu Sing, Gigi Leung Wing Kei, Law Chung Him and Kingdom Yuen King Tan two nights ago promoted their new film THE MONKEY KING 3 (SAI YAU GEI NUI YI GOK), paid an early Lunar New Year visit and played games with people. In the end they even toasted to the new film's box office success with Nu Er Hong (Daughter Red).
Sing Sing said that the most memorable was being hung 15 stories high on the edge of a cliff. He said, "It was the highest wire work in THE MONKEY KING film series. That day the temperature was twice as cold as Hong Kong's. I was a little scared when I tested out the mark, but after I got into it I was fine. However due to wind direction and special effect adjustments, we shot a few takes." Sing Sing said that the Beijing premiere would have a giant 3D screen but was rumored to have fake ticket and fake work passes. Sing Sing said, "I am looking forward to it too, since it is a big production everyone wants to see it. I am not worried that it will get chaotic. The workers will handle the event very well." Speaking of Lin Chiling's absence due to illness and rumored displeasure over the size of her role, Sing Sing wished her early recovery and return to the team but was unsure about the rest.
Just returning from Gold Coast, Australia with his wife Tavia Yeung Yi, Law Chung Him said that he went with the most important women in his life on this trip. "We went for a week to escape the chill, with my wife, mother in law, mother and sister. I served as the human ATM, chauffeur and luggage carrier." Him Jai said that he shot many videos that he would post and share online later. Did his wife Yeung Yi appear on screen in a swimsuit? He said, "No, because we mostly shot ourselves at play, I was topless and even sexier than my wife."
The ailing Leung Wing Kei said that earlier she caught a cold from working outdoors. When she got home she already immediately had a ginger drink and rested, she did not deliberately stay away from her daughter. "Children should probably have more contact with germs so she would have more immunity." Speaking of Lin Chiling's absence, Gigi said it was very regrettable. In the film they had many scenes together as she and Lin's River God had a relationship.