Rose Li's calm presence wins her the crown
Juliette Louie is confident in her swimsuit segment
First runner up Angela Liu
Miss Congeniality Crystal Yang
Elisa Santos' poledancing performance wins a lot of cheer
Juliette Louie dances on the floor
Jess Sum
Eliza Sam
Sisley Choi
Gloria Tang
Tracy Chu, Kelly Cheung
Louisa Mak
Benjamin Yuen, Mayanne Mak, Patrick Lam
courtesy of on.cc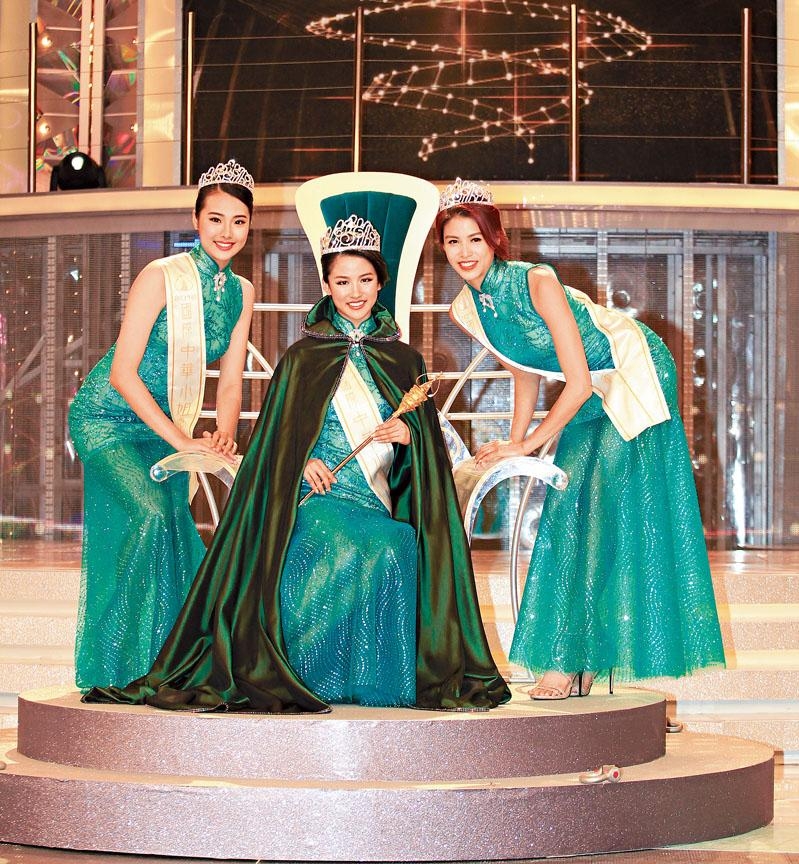 courtesy of singtao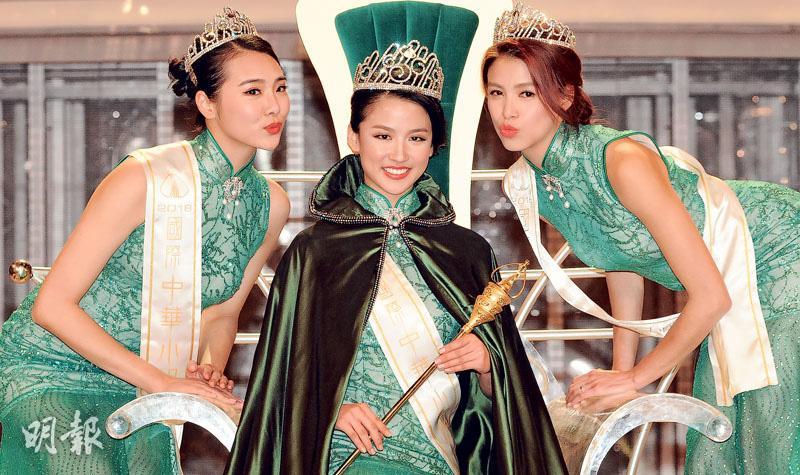 First runner up Angela Liu, Miss Chinese International Rose Li and second runner up Juliette Louie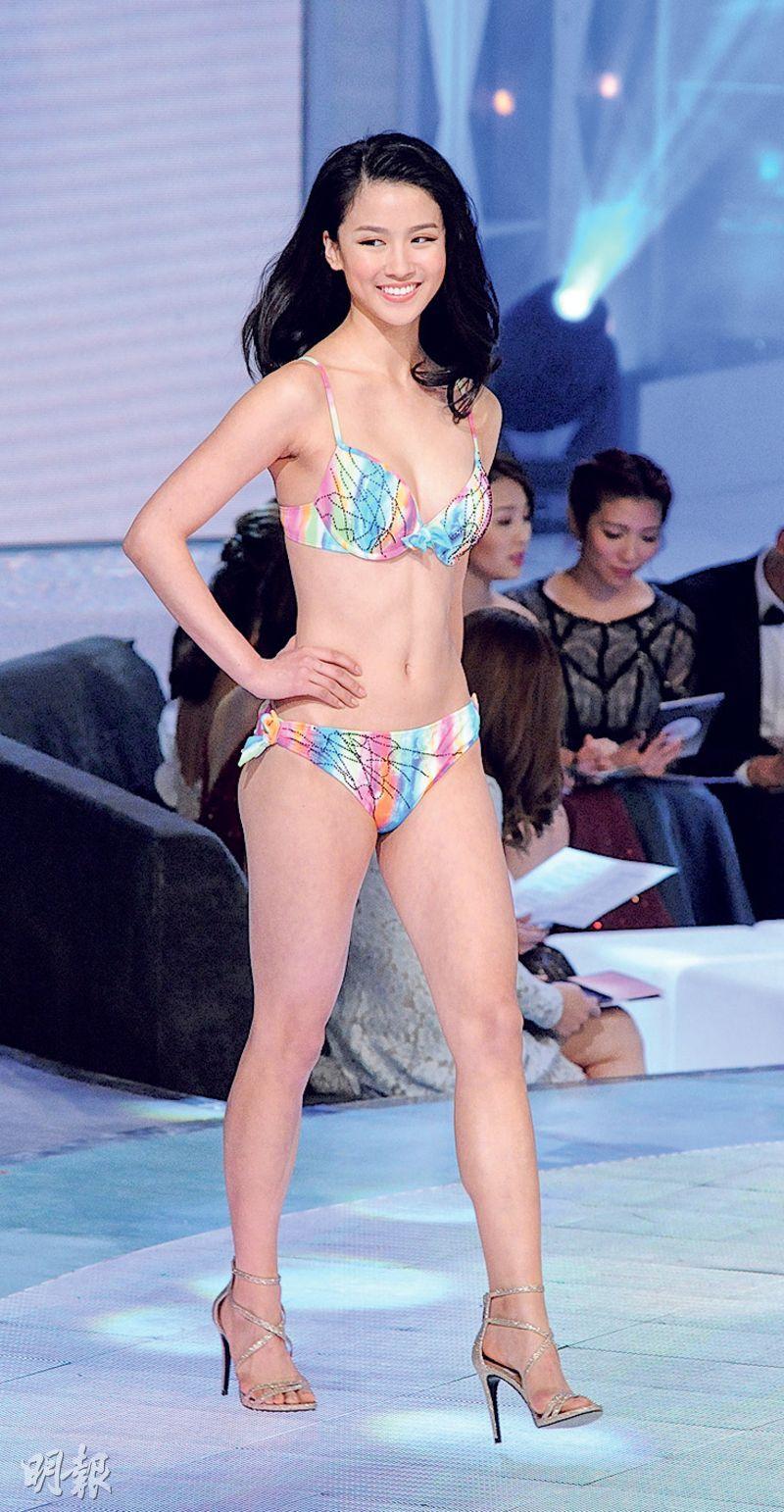 Rose Li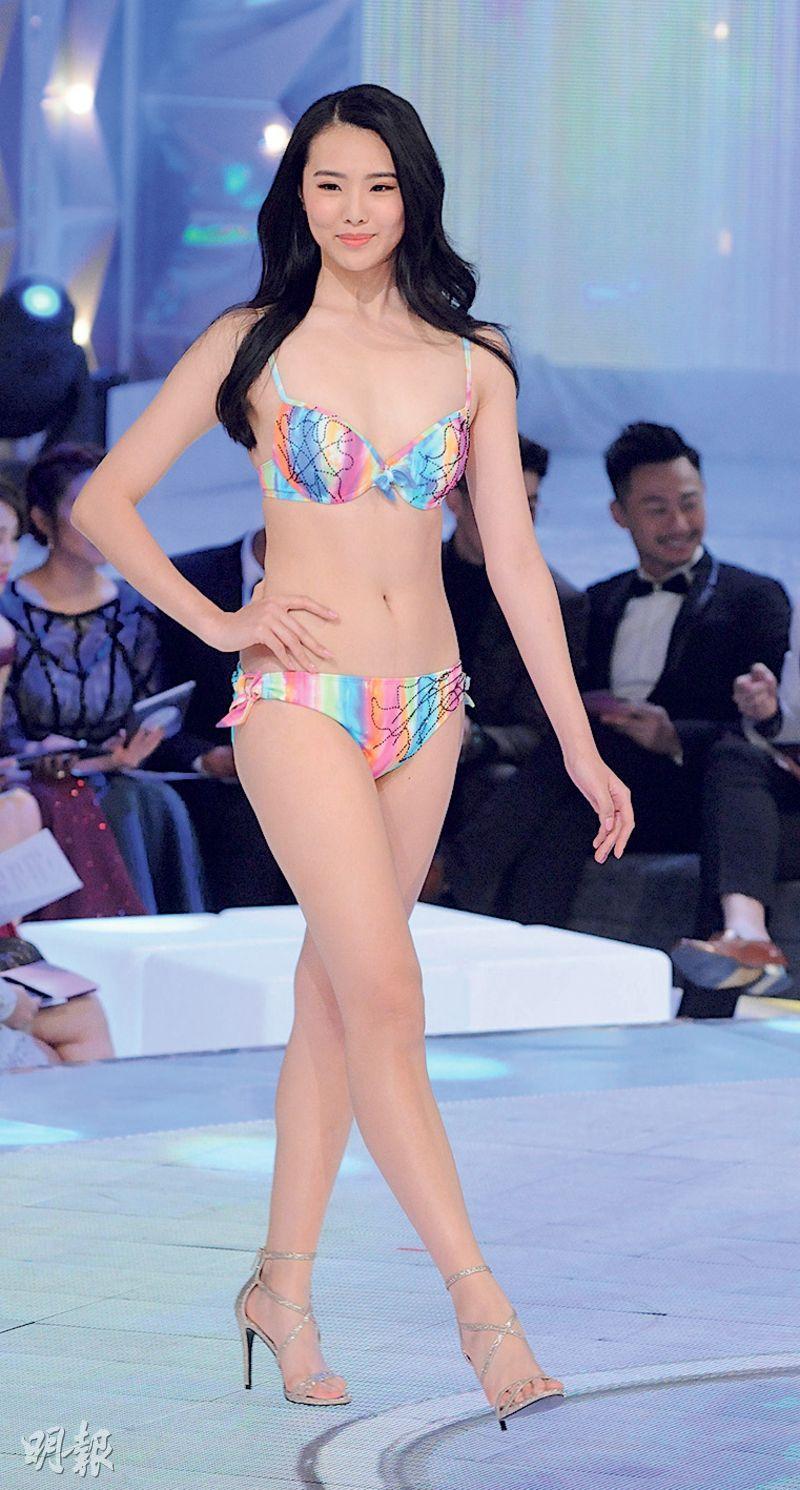 Angela Liu is surprised to be the first runner up and says that it is due to her natural personality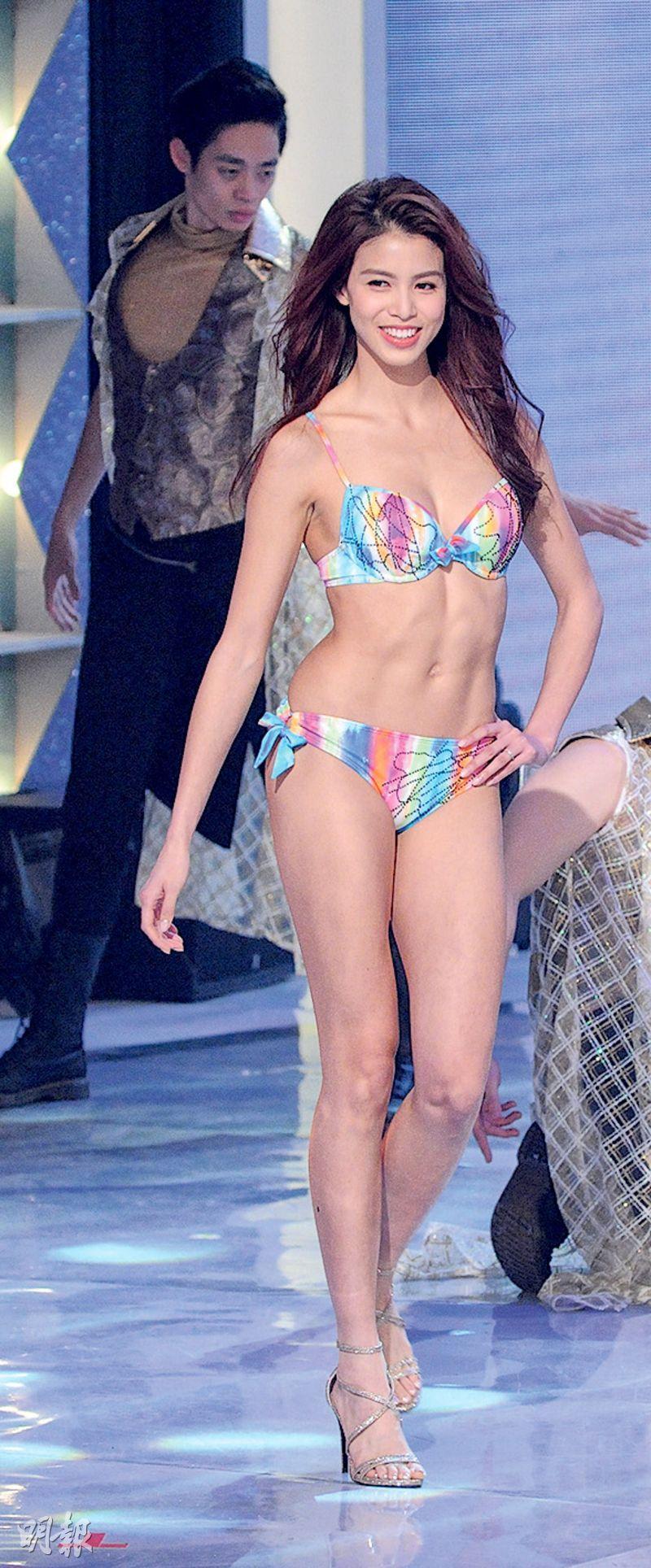 Juliette Louie is pleased with her second runner up performance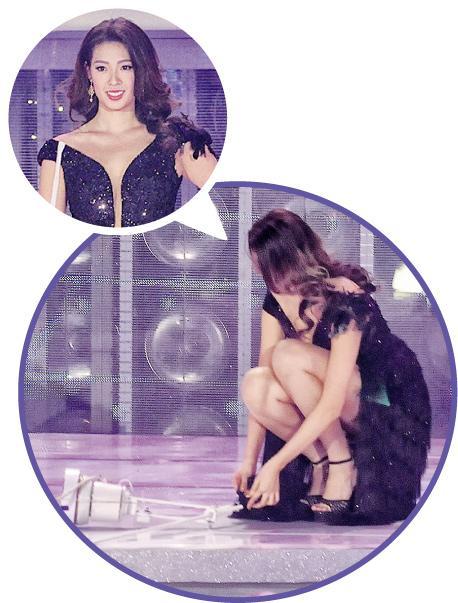 Crystal Yang's dress knocks over the microphone stand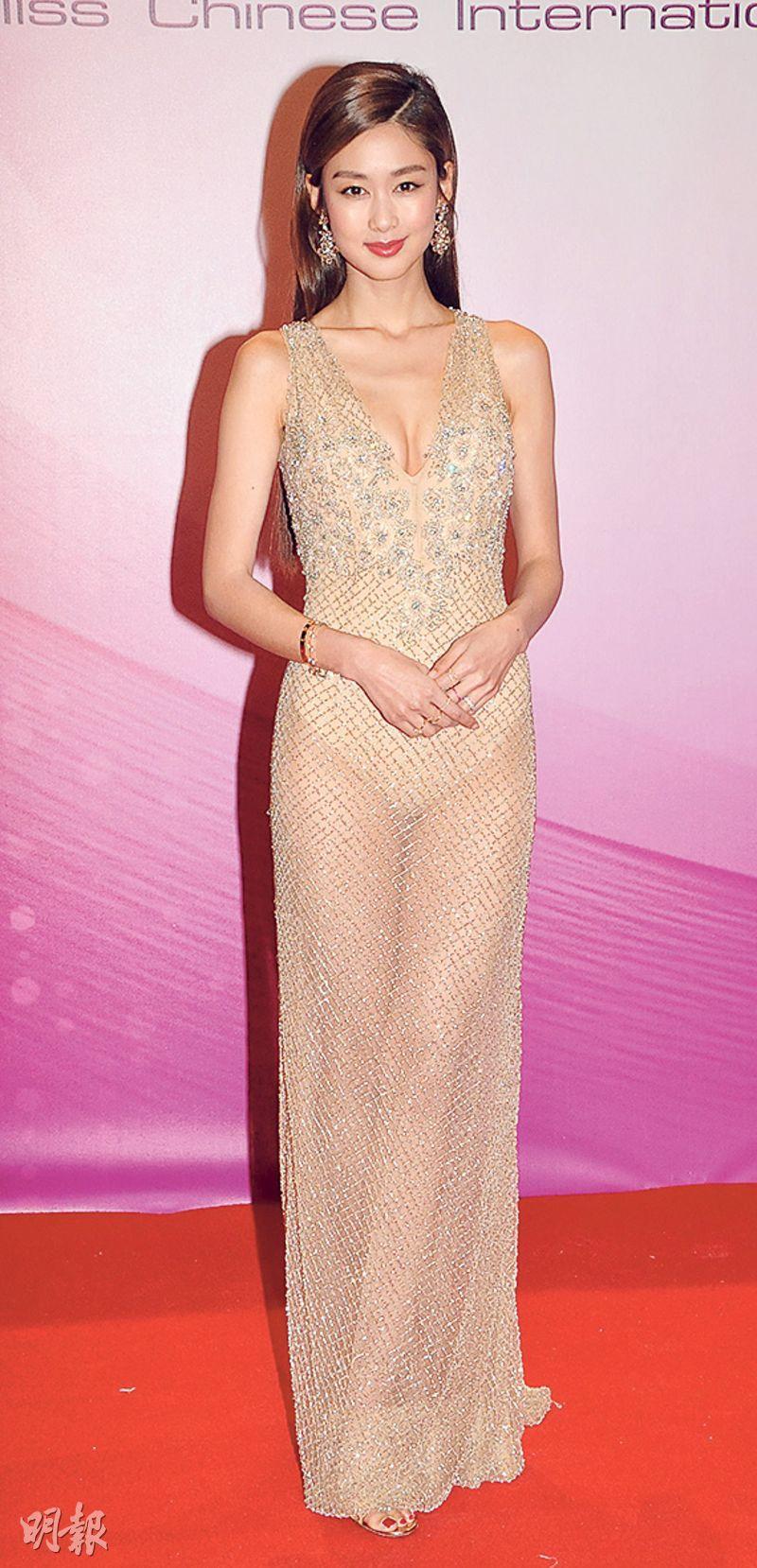 Jess Sum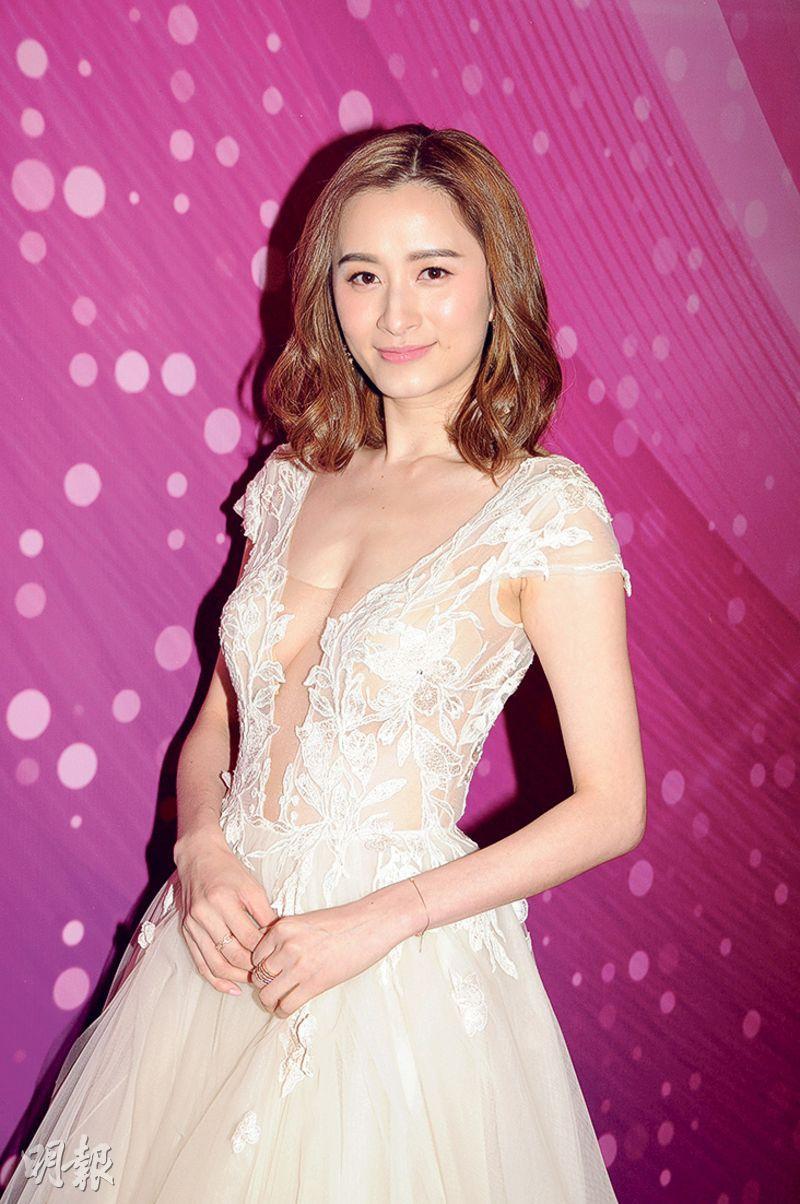 Jess Sum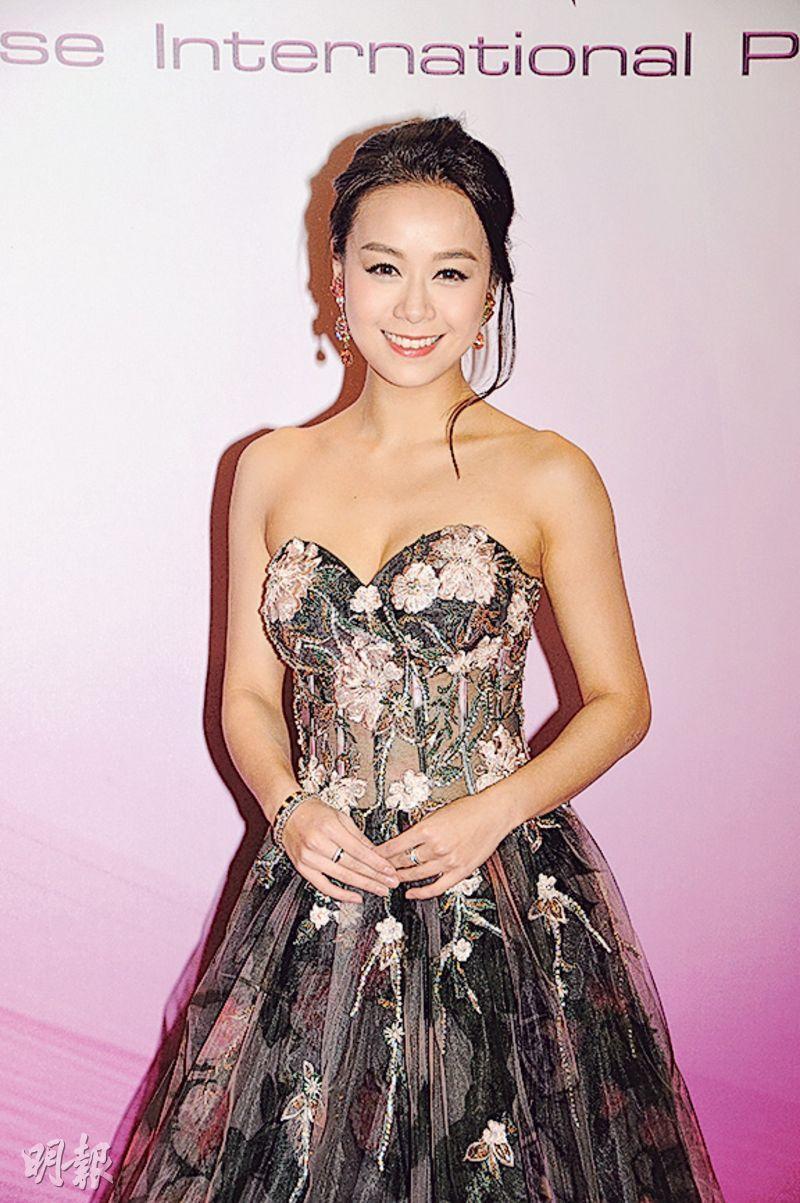 Jacqueline Wong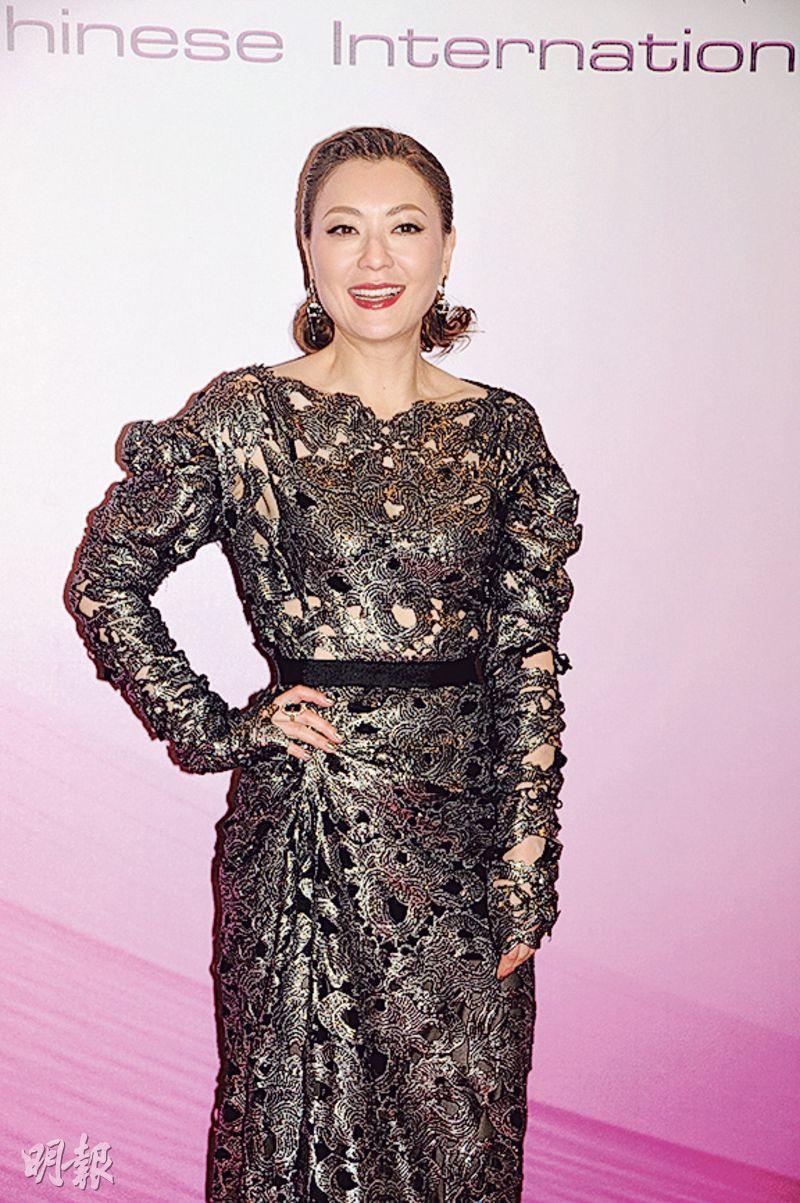 Kristal Tin
courtesy of mingpao.com
The 2018 Miss Chinese International Pageant took place last night at the TVB City in Tseung Kwan O. The fresh out of the oven Miss Chinese International was the New York Representative 10 Rose Li, the first and second runner up were Los Angeles' candidate 6 Angela Liu and Hong Kong's candidate 3 Juliette Louie. Miss Congeniality was the Hawaii Representative 2 Crystal Yang.
The 16 candidates appeared and introduced themselves, then were dressed in golden goddess costumes and traditional costumes. The jury chose the top ten, which then proceeded to a swimsuit question and answer segment; the talent segment and the Chinese dress appearance. The top five and other candidates then appeared again to announce the 2018 Miss Hong Kong International.
In the first segment, 2 Crystal Yang knocked over the microphone stand after her self introduction. The other candidates followed with a hand held microphone. Host Benjamin Yuen Man Ki asked judge Kristal Tin Yui Nei about her favorite, Ah Tin said that she would support the Hong Kong candidate but misread Juliette Louie's Chinese name as "Chong Shui Yi".
The hosts were Yuen Man Kit, Mayanne Mak and Patrick Lam Fu. The diamond jury included Tin Yui Nei, Leanne Li, Sarah Song, Eliza Sam, Kelly Cheung Hei Man, Gloria Tang Pui Yee, Grace Chan Hoi Lam, Tracy Chu Tsin Suet, and Sisley Choi Si Bui; the elegance jury included Kayi Cheung, Heidi Chu Hoi Ting, Samantha Ko Hoi Ling, Jacqueline Wong Sum Wing, Katy Kung Ka Yan, Jess Sum Cheuk Ying, Zoie Tam Hoi Kei, Becky Lee, Jacquelin Chong Si Man, Lisa Ch'ng Si Ming, Louisa Mak Ming Sze, Crystal Fung Ying Ying, Katherine Ho, Bonnie Chan, Andrea So, MoMo Wu, Eunice Chan, Matthew Ho Kwong Pui, William Chak, Brian Tse Tung Man, Auston Lam Si Kit, Yeung Chiu Hoi, Hero Yuen Ching Fung, Jackson Lai Chun Ye, Karl Ting Tze Long, Dickson Yu Tak Shing.
Ah Tin was one of the judges. She felt that candidates first had to have good figures and be pretty enough. The most important was to be self confident when standing on the stage. Earlier a friend sent her a group photo and she saw how tall everyone was. They were 'AVATAR" height! One of the girls was taller than the background board, but she thought it was a good thing. On the stage she would have stage presence and look good. Last night the temperature was chilly. She joked, "I am fine, I cheated and put two heating pads inside!"
Tang Pui Yee joked that she "cheated" as she wore jeans under her long dress. She also said that she was the former Miss Chinese International five years ago but she had a connection. Every year she would pay attention to Miss Chinese International. In addition she really liked beauty pageants. She would like to see the candidates' talent and question and answer portions, which could remind her to look back at her past year's experience. Chu Tsin Suet every year would be the happiest about being able to participate in Miss Hong Kong and Miss Chinese International pageants because these two beauty pageants had the most special meaning. They could remind her how to look back at her past year of experience. This year Tsin Suet would be a judge. Before the race she did not pay any special attention to the candidates. Mainly as a judge she had to be a little fairer. She wanted to watch their live performance and did not want any previous news to affect her impression of them.
Cheung Hei Man took a month off to visit Mexico and Colombia. She attended a friend's wedding in Colombia and felt it was very memorable. She said that this was her first visit to South America. They spoke Spanish and she had a language barrier. Thus many handsome guys could not communicate with her.
Wong Sum Wing and Kenneth Ma Kwok Ming earlier went to Europe. Reportedly she drained "Ma Ming" dry, Sum Wing pointed out that actually she only drained herself dry and used very little money. The flight was exchanged with miles, Holland and Belgium's hotels were not too expensive; In addition they did not have too much to buy. Sum Wing admitted that she was used to the news and did not feel bothered. She did not expect herself to be so open minded because reports often wrote badly about her. As for Ma Ming he felt bad for her and understood that usually the girl would be written to be bad. Thus he felt that girls were at a disadvantage.
Eliza Sam said, "I am not too sexy, as a judge I have to sit all night. I can't steal the spotlight from the candidates anyway. The dress I ordered didn't arrive in Hong Kong in time. The fashion director had a very tough time with my dress, so I had to wear it well." Heung Heung said that she showed the photo to her husband. They trusted each other and would not ask each other about everything. She also believed that her husband would feel she was OK.
The previous Miss Chinese International Stitch Yu instead was happy about the birth of a new Miss Chinese International. She supported New York's candidate 10 Rose Li; candidate 2 Crystal Yang was her kindergarten classmate, but they saw each other less after graduation. Crystal Fung was the previous Miss Chinese International second runner up. She joked that everyone probably forgot about that. She came to remind everyone. Ying Ying had confidence in Hong Kong representative Juliette Louie. She felt that she was very hard working and her performance could be seen.
2018 MISS CHINESE INTERNATIONAL
http://b.tvb.com/mcip/
MISS CHINESE INTERNATIONAL:
10 Rose Li (New York)
FIRST RUNNER UP:
6 Angela Liu (Los Angeles)
SECOND RUNNER UP:
3 Juliette Louie (Hong Kong)
MISS CONGENIALITY:
2 Crystal Yang (Hawaii)