courtesy of on.cc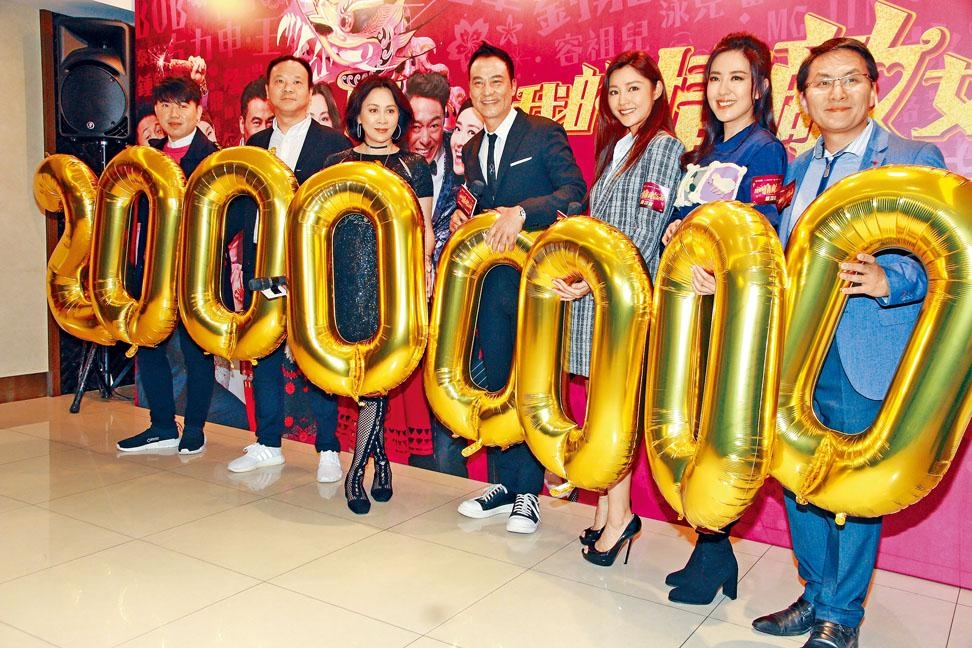 courtesy of singtao.com
Carina Lau and Simon Yam celebrate the success of their Lunar New Year film and hope to make another next year.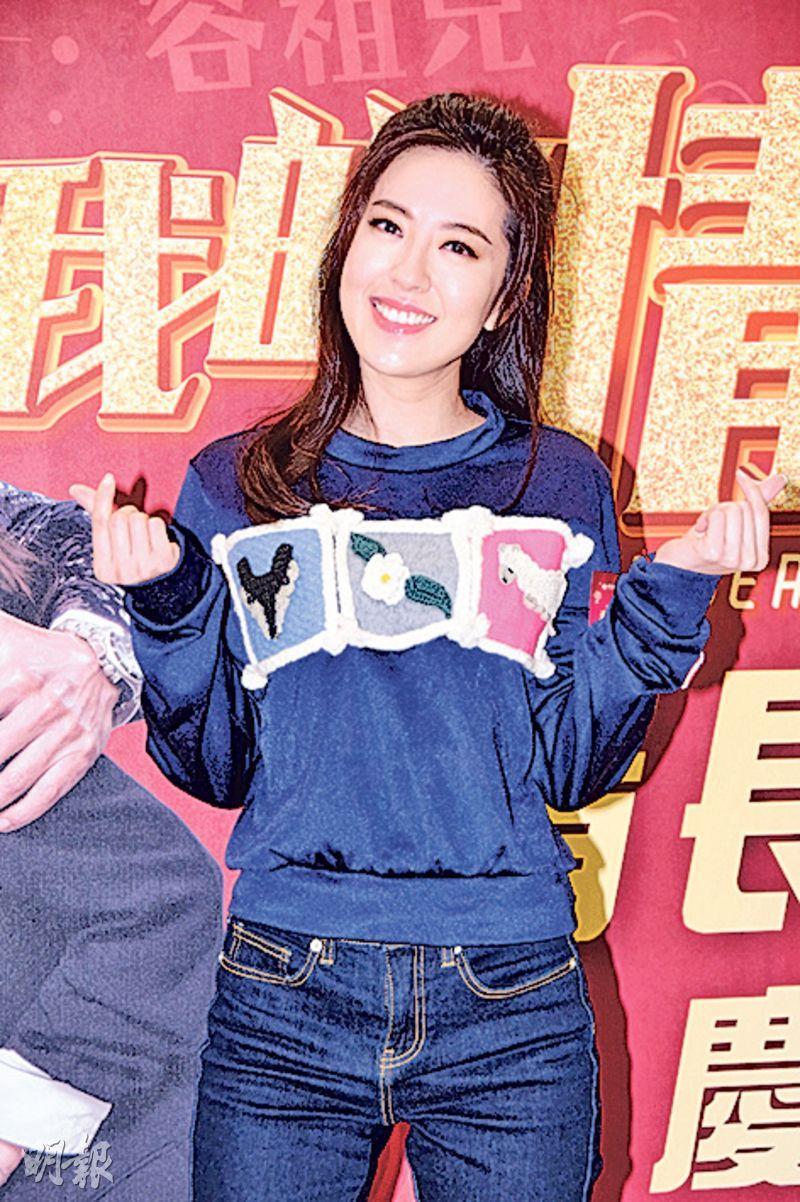 Natalie Tong feels the Lunar New Year production brings her good luck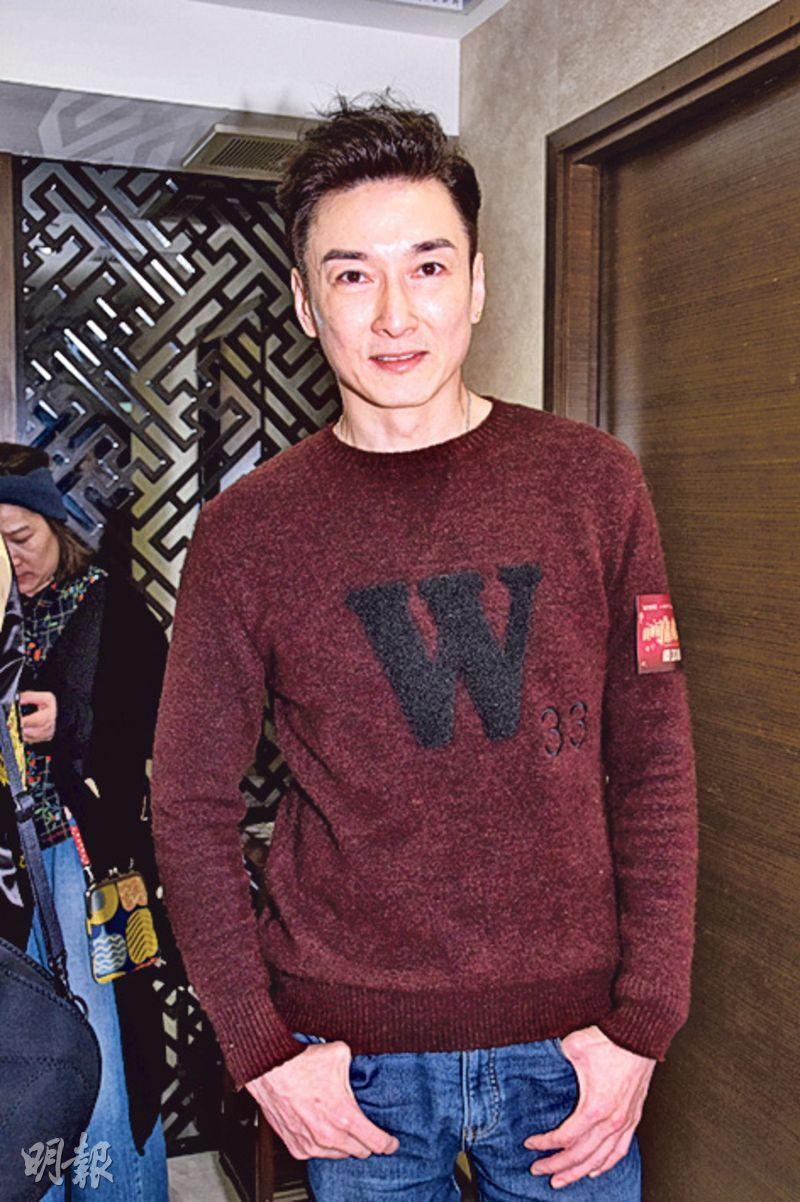 William Hu praises Lam Lai's passion for the stage and loyalty to his friends
courtesy of mingpao.com
The Carina Lau Ka Ling, Simon Yam Tat Wa, Natalie Tong Sze Wing, Michelle Wai Sze Nga, Louis Mak Ming Sze and William Hu (Wu Wai Hong) starred Lunar New Year film A BEAUTIFUL MOMENT (NGOR DIK CHING DIK NUI SAI) broke HK$ 15 million at the box office. Two nights ago they attended the celebration with "Lo Hei" in hopes of even better box office performance. Brother Wa even suggested for a Lunar New Year again next year. He would not mind producing it and take everyone around the world for the shoot.
Brother Wa admitted that around the world flights were cheaper now. Ka Ling also hoped to work and play, and said that she had both chemistry and sense of security from working with Brother Wa. As long as the director asks her she would be willing to keep celebrating the Lunar New Year with the audience every year. As for whether she would have to wait another 25 years before working with Brother Wa again, Ka Ling said no need to because she would 80 in another 20 some years.
Some said that Ka Ling's BEAUTIFUL was funnier than her husband Tony Leung Chiu Wai's MONSTER HUNT 2. She said, "People on my hike told me that it was very entertaining. Maybe our movies has Hong Kong emotions. Different places have different needs. Wai Jai's meets the Mainland and children's taste. He can coax the children." Ka Ling even rebutted to her husband's comedy performance being better than hers. "This time I proved it to him." Brother Wa revealed that at the premiere night, her daughter snuck in and watched it with him. He said, "My past movies are mostly hardcore, this time BEAUTIFUL is for the entire family. It was the first time I watched a movie with my daughter and it was a lot of fun." Tong Sze Wing said that she has already seen it twice, once at the premiere and once with her father. She said, "Papa watched all the Lunar New Year films and said that mine was the best." Just crowned television Best Actress, Sze Wing felt that making the Lunar New Year film brought her luck and hoped to be able to keep participating next year.
Wu Wai Hong's former Little Tiger Team band mate Lam Lei earlier had intestinal surgery. He said that when Lam learned of his illness he called him right away. Wu Wai Hong said, "I am an optimistic person, so I am not too worried. Even the cold and the flu can kill, and cancer may not be fatal. He too has a lot of positive energy, telling me that I don't need to keep him company at the hospital. He was afraid that it would become high profile." Wu Wai Hong also praised Lam Lai's passion for the stage. Soon after the operation he performed at his and Michael Lai Siu Tin's concert. Although during the performance he put his hand on his belly, his current progress has been ideal and later would return to make a series.