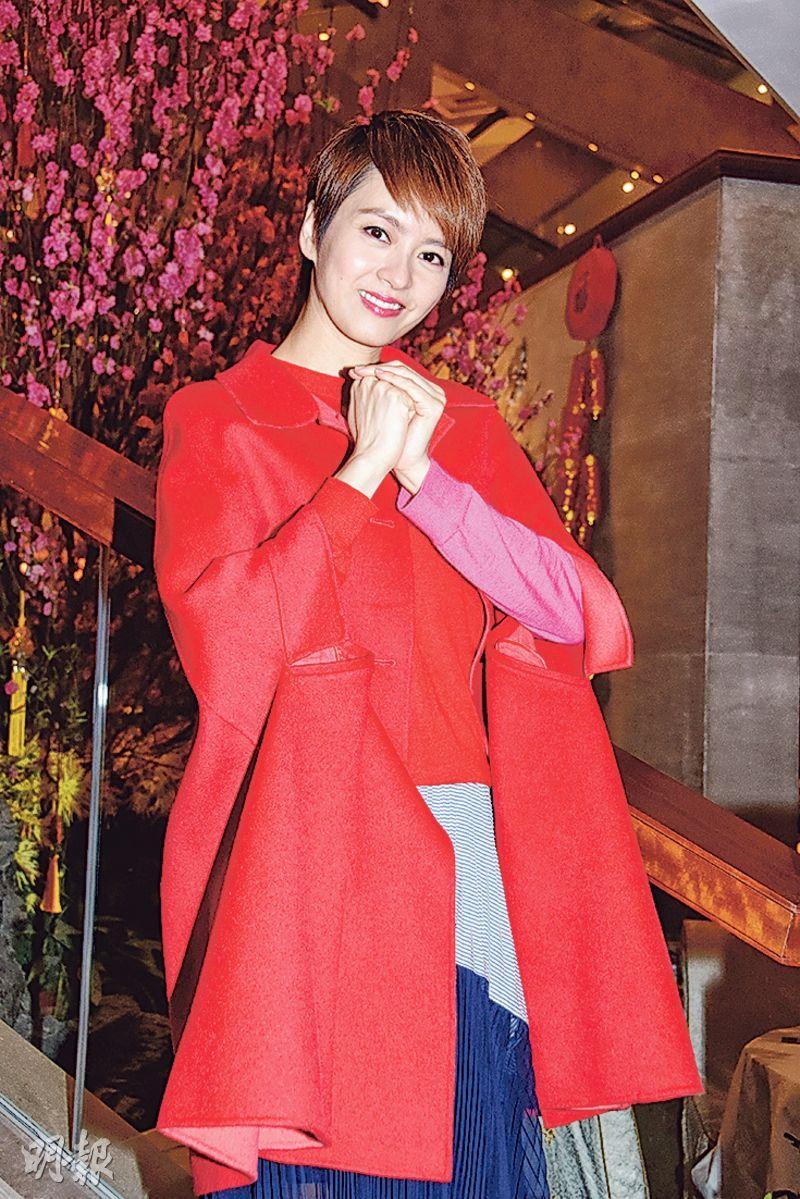 courtesy of mingpao.com
The Filmko Lunar New Year film THE MONKEY KING 3 (SAI YAU GEI NUI YI GOK) made 600 million yuan RMB at the Mainland box office. Gigi Leung Wing Kei yesterday attended a New Year event to promote the film. Gigi said that spending the holiday in Hong Kong, she was able to take her daughter Sofia on Lunar New Year visits, expand her life circle and meet even more new friends.
Gigi said that her daughter was a curious baby as she wanted to try anything new. When her daughter saw her mean look in THE MONKEY KING 3, she had to explain to her. Even her friends' children asked her daughter if Mama would yell at her. Her daughter answered that was not the case. Gigi explained to her daughter that her character was like a strict mother. She was not a bad person. Gigi said that fans praised her performance this time as a big breakthrough, but some fans still were not pleased that she was no pretty enough and her hair line was too high. Gigi explained, "Actually it's just make up. I have to clarify that my hair is still very thick and full. The character aside from not being pretty enough is truly a great challenge."
Gigi said that she gained a few pounds after all the holiday food. Earlier when she made BAK GOR NUI YUN YUT TOI HEI director Stanley Kwan Kam Peng asked her to lose five or six pounds. Now her weight was on the rise again.