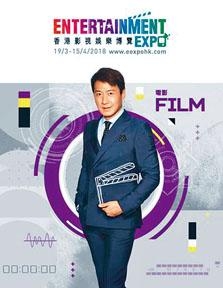 courtesy of singtao.com
Leon Lai Ming will repeat as the promotional ambassador for the 14th Hong Kong Entertainment Expo at the invitation of the Hong Kong Trade Development Council. Leon's tongue twister promotional video went viral last year. This year he made a 180 degree change. In the 30 second promotional video he quietly introduced the nine major events of the Entertainment Expo, which will take place between March 19th and April 15th with action. He summed up with the slogan "Support with action, no need to say anything" and urged everyone to support this entertainment event and the Hong Kong entertainment industry.
Leon said, "As a part of the Hong Kong entertainment industry, I am very happy to be able to be the Hong Kong Entertainment Expo ambassador again this year. The Hong Kong Entertainment Expo is the major annual event for the entertainment industry. I hope everyone this year would support it with me with action."