courtesy of on.cc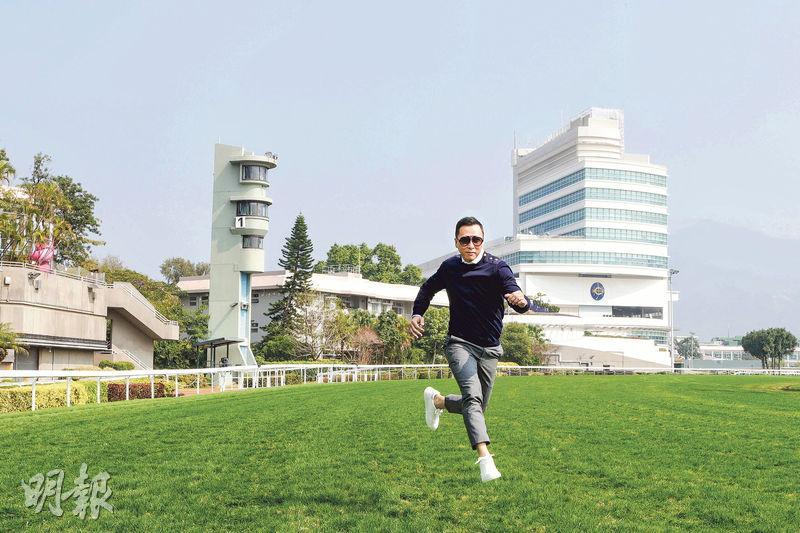 courtesy of mingpao.com
International film star Donnie Yen Chi Tan was again invited to be the "BMW Hong Kong Derby Ambassador". Earlier he went to the Sha Tin Race Course for the promotional poster shoot.
"A minute on the stage takes ten years of effort off stage". Chi Tan agreed with the saying with much. He said, "Whether in film or other industries, success requires contributing the greatest effort. A moment of glory actually spent countless blood, sweat and time behind it." Chi Tan has been brilliant on the international stage and recognized for his achievements, he shared the secret of his success behind the glory. "Firmly believe! Success isn't overnight. You have to take initiative, work hard and stay at your best at every moment."
How does the "Strongest of the Universe" Yen Chi Tan maintain his advantage and reach new heights? Chi Tan quoted a saying in Hollywood, "You are as good as your last movie." He explained, "No matter how many hit films you have made before, your value is based on the performance of your last film. So you can't always stay in past performance or be pleased with your current predicament. Instead you have to keep reminding yourself that you must look ahead in life. Even when faced with challenges and difficulties, you need to find a breakthrough. You have to give your all to reach the best performance. Everyday I tell myself to be like a student, to keep learning, to keep improving myself, shine endless in the short time in life, this is how I live and work."
Chi Tan admitted that he was the proudest of his family. He said, "Family to me is the most important. Wedding and the births of the children are the most glorious moments of my life, the greatest achievements."
Chi Tan just finished production on the film DAI SI HING, which was about the educational system. Chi Tan admitted that being a parent now is hard, being a child, a student, is not easy either. Both need to find a balance. "Aside from ENTER THE FAT DRAGON (FAT LUNG GOR GONG), DAI SI HING is also my own company production and a subject that I want to explore. Actually I have always wanted to make a movie about education. I now have the space and the ability to choose, so I want to make a subject that concerns the community -- about children's education, examining the educational system in Hong Kong or children around the world, through the film examining the problem, hoping after the release everyone could give their opinions."