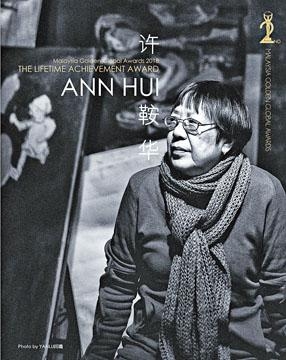 courtesy of singtao.com
The Second Malaysia International Film Festival opening ceremony will take place on February 25th. The event will present a Lifetime Achievement Award to Ann Hui On Wa for her outstanding contribution to film art. The 71 year old Hui On Wa was a respected director in film and won four Hong Kong Film Award Best Film. She even won the 19th Busan Film Festival Asian Filmmaker of the Year. In the 80s Hui On Wa was already a trailblazer in the Hong Kong film industry as her work often won awards.
The film festival chair said, "Every one of Director Hui On Wa's films are good movies that tug at the heart strings and has far reaching influences to film. We are very honored to be able to invite her to receive this honor at the second Malaysia Golden Global Award."