Dayo Wong claims his singing is poor
courtesy of mingpao.com
C Kwan poses with a fan in a maid costume
courtesy of mingpao.com
courtesy of on.cc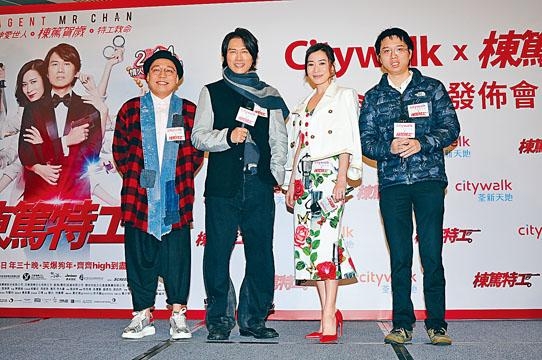 courtesy of singtao.com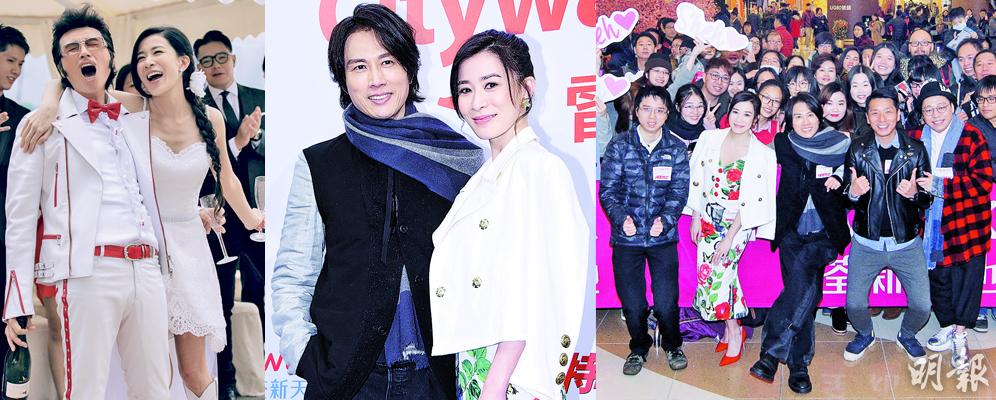 Dayo Wong and Charmaine Sheh work together again after seven years. With all the guest stars would Dayo Wong finally be done with his "box office poison" reputation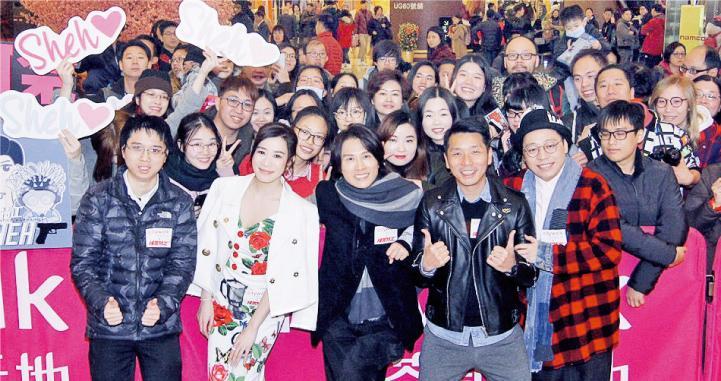 Dayo Wong leads Charmaine Sheh, C Kwan and Dickson a the promotion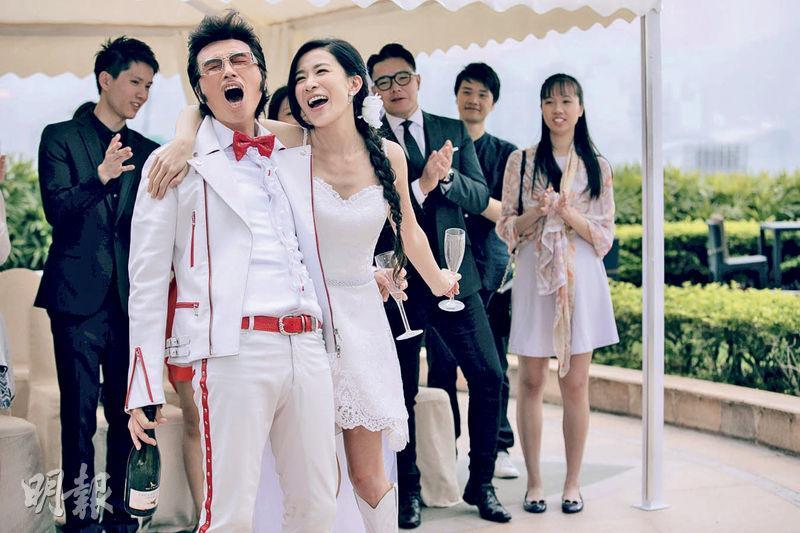 AGENT MR. CHAN
THE MONKEY KING 3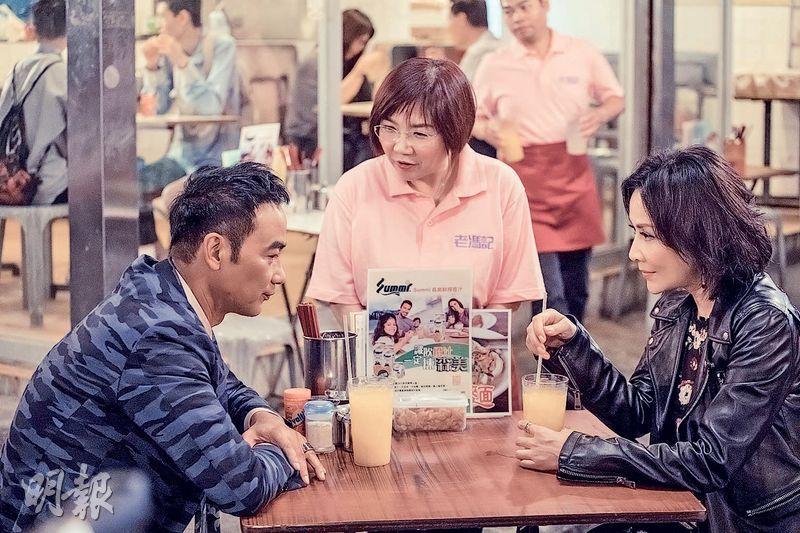 A BEAUTIFUL MOMENT
MONSTER HUNT 2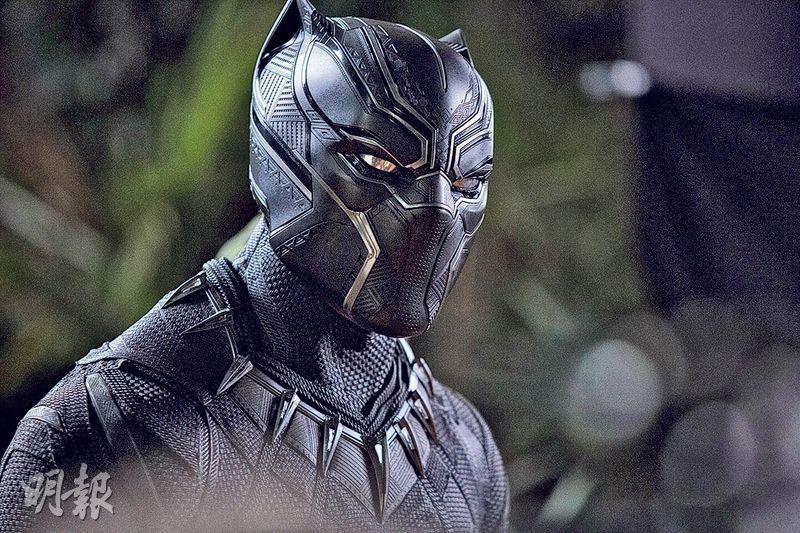 BLACK PANTHER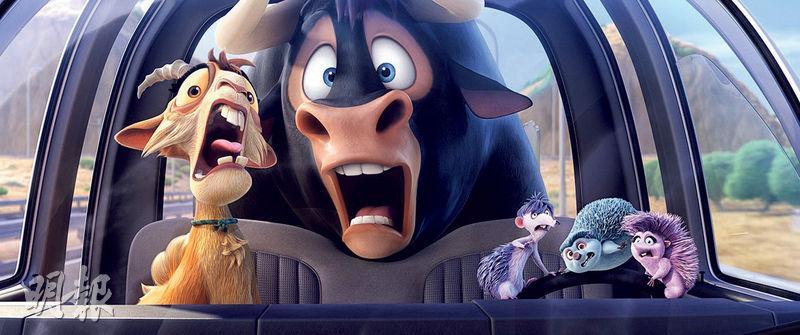 FERNINAD
courtesy of mingpao.com
Dayo Wong Tze Wah, Charmaine Sheh Sze Man, Cheng Sze Kwan (C Kwan) and Dickson yesterday promoted their new film AGENT MR. CHAN (DUNG DUK DUT GUNG). C Kwan and Dickson played games with fans in maid costumes. C Kwan revealed that when he went to a maid theme restaurant.
AGENT's film company earlier due to film overtime payment issue went to court with TVB. Yesterday TVB did not cover the event. Tze Wah said about losing a promotional platform, "Years ago I was very lucky, each time before my stand up comedy shows for some reason TVB would air my series before. People would say that TVB took care of me, promoting for me every time so the shows did well. I told people it wasn't planned. Later when I performed, TVB no longer aired my series but the shows still did well. In the end I have to rely on myself, help of course is good. Without it you still have to be capable yourself." As for Valentine's Day, he said, "That day is for Lunar New Year dinner! On the Lunar New Year's Eve I have audience appreciation events."
As for the lawsuit, Ah Sheh said that she had no idea as it was a matter between the companies. Was she worried about losing TVB as a promotional platform? Ah Sheh said, "As Tze Wah says, you have to rely on yourself. In addition we still have newspapers. The audience would know about our movie." Ah Sheh also said that Tze Wah was confident about the script because he and the screenwriters spent two years on it.
C Kwan said that he was very happy to work with his idol Wong Tze Wah. In it he played his assistant. Speaking of his cohort Lok Wing's incident with Nat Chan Pak Cheung at the TVB Anniversary Awards, C Kwan denied that the executives scolded him. At the time he and Lok Wing went to the bathroom and he had no idea why such news would appear. C Kwan said that he and his girlfriend just went to Japan. They have been dating for over three years, would he like to take a step further? He said, "I want to, I would plan it a little. I am not Lok Wing. He is great now. At the beginning he had a pretty tough time. I wouldn't be as careless as he was."