Zanilia Zhao avoids talking about scenes with William Feng
Aaron Kwok's make up keeps him from eating
Aaron Kwok jokes about William Feng and Zanilia Zhao's rumor
Cecilia So
The guys complain about how tough motherhood is
courtesy of on.cc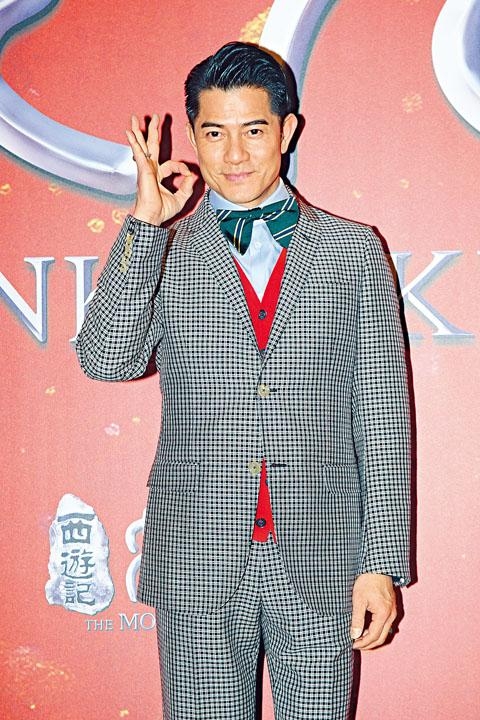 courtesy of singtao.com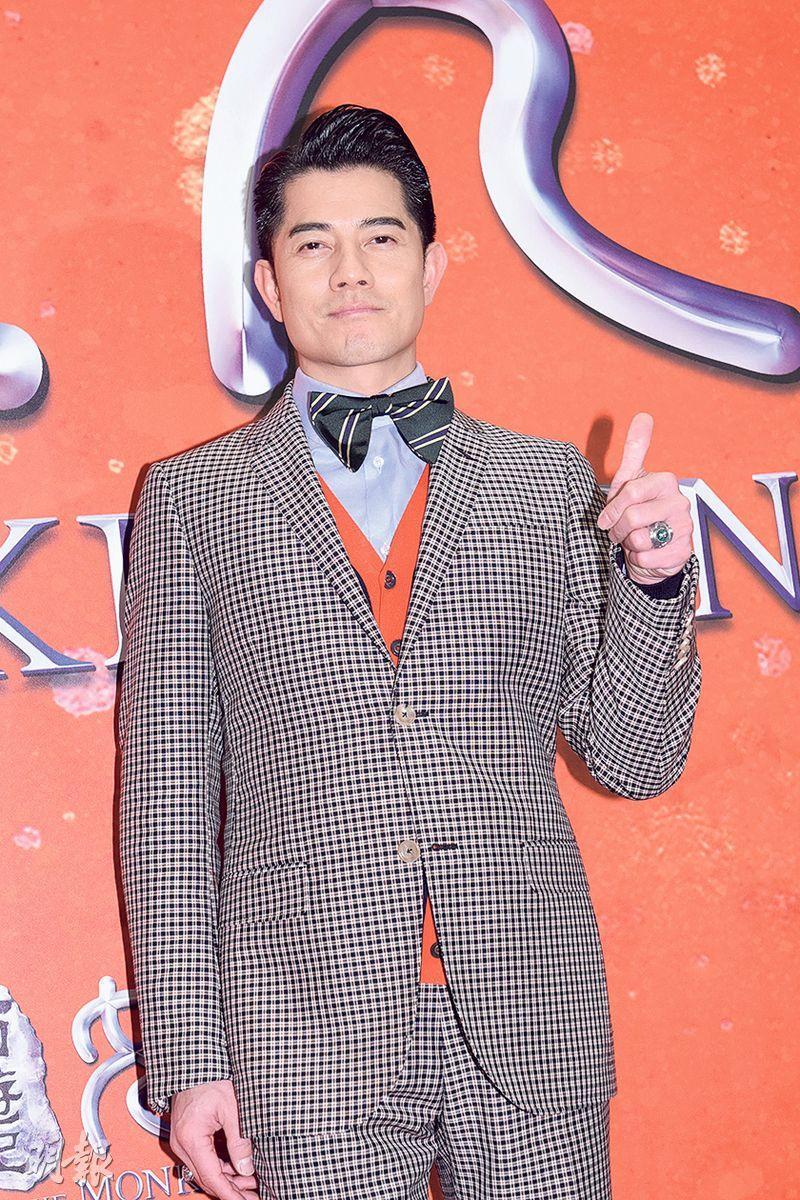 Aaron Kwok says that THE MONKEY KING film series has been the toughest experience in his career.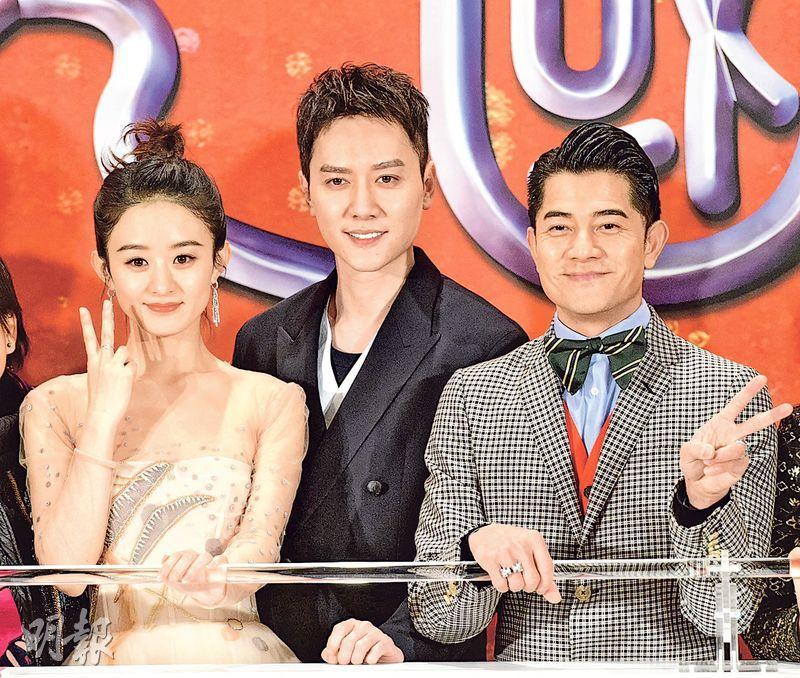 Zanilia Zhao and William Feng are placed together at the premere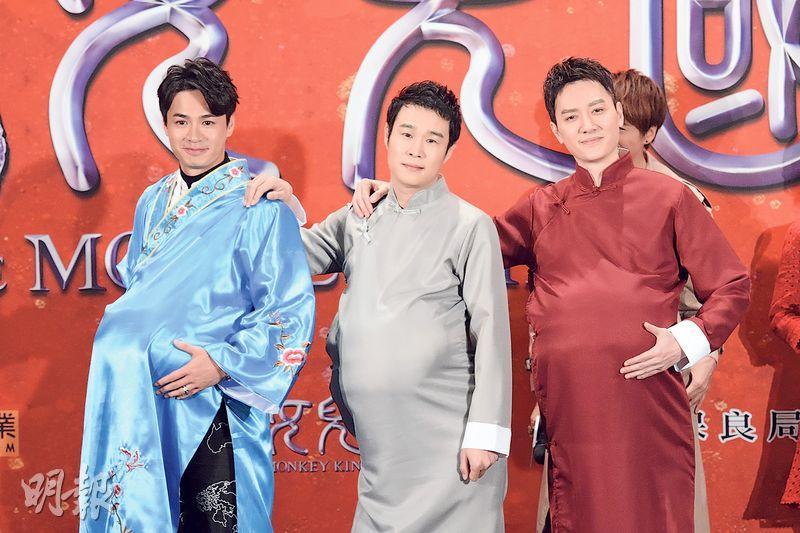 Law Chung Him, Xiao Shenyang and William Feng all play pregnant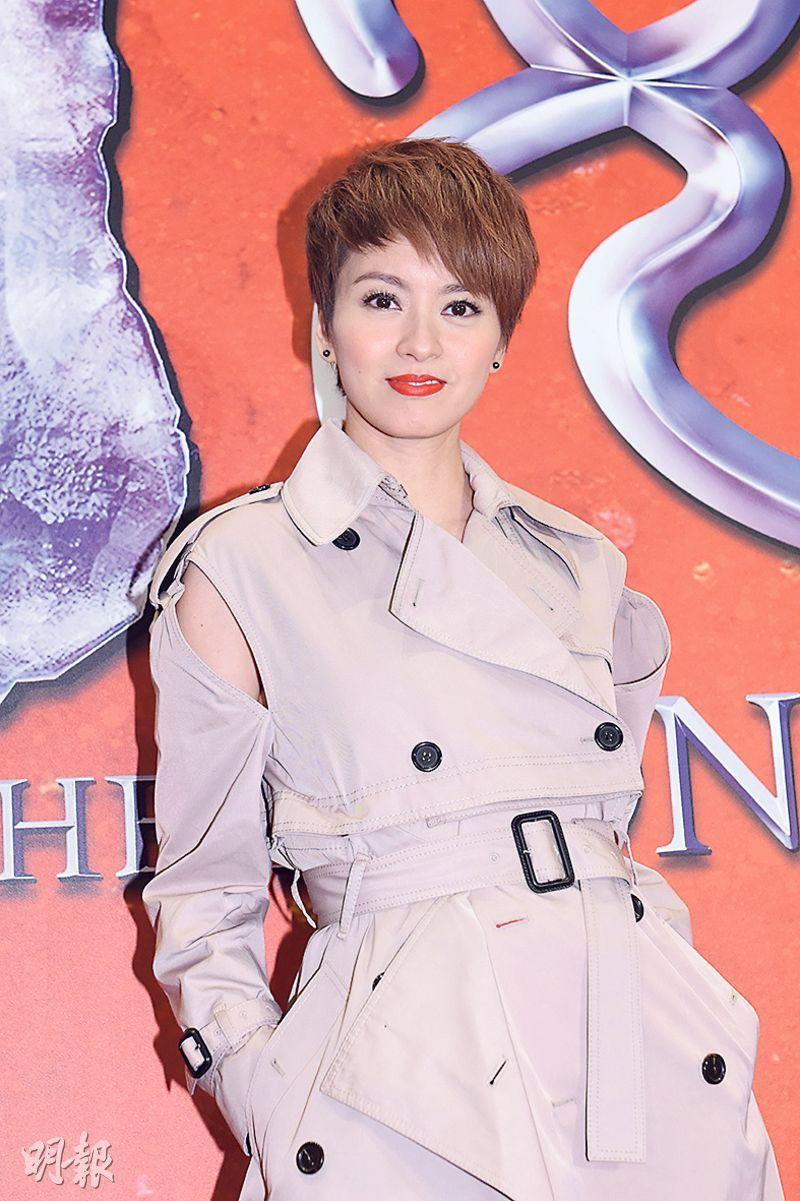 Gigi Leung
courtesy of mingpao.com
Director Soi Cheang Pou Soi, Aaron Kwok Fu Sing, Gigi Leung Wing Kei, Law Chung Him and Mainland actors William Feng Shaofeng, Zanilia Zhao Liying, Xiao Shenyang and others two nights ago attended the Lunar New Year film THE MONKEY KING 3 (SAI YAU GEI NUI YI GOK) premiere. The actors introduced their characters on the stage. Playing Sun Wukong again, Sing Sing said that after making THE MONKEY KNG 2 (SAI YAU GEI ji SAM DA BAK GWUT JING) he did not plan to make another one, but this time the director and the film company boss told him that the other three of the quartet would return. Finally the script moved him and forced him to make the film. This time his character would be more comedic and have even more action scenes.
Sing Sing praised how much Him Jai's Putonghua has improved. He also revealed that Zhao Liying would prepare a lot of snacks for work, but they would only look and not eat. "Him Jai and I had make up from our noses to mouths, so we were afraid that we would mess it up when we ate. Thus each time we could only look on." Him Jai said that this time he completed a very tough mission because each time required five to six hours in make up. During the shoot he could not go to the bathroom. After eight hours he needed five people to spend 45 minutes to remove the make up. With the cast meeting in Hong Kong on this rare occasion, would Sing Sing and Him Jai play host? Sing Sing said that he wanted to take them for seafood, but because the promotional schedule was very tight he would not be able to.
Playing the adviser in the film, Gigi said that she was afraid her friends would not be able to recognize her in the movie. Thus she told them that she was in it. She also said that she was very honored to be able to participate in a Hollywood class special effect make up film, bu during the shoot she had to get up at 2AM and spend over 5 hour in make up before work began. At the time she really wanted to beat the director, but earlier in Beijing she saw how pretty the result was and thought it was worth everything. This time aside from make up, the hardest was with all the special effects used in the film she had to rely on her imagination to perform. Director Cheang Pou Soi said that because Gigi's character was very dignified, he would not deliberately make her ugly. He also used special effects to put Lin Chiling in a man's body and pair up with Gigi. Gigi said that fans asked her why she did not have a kiss scene with Chiling, she reiterated that the scene did not exist.
Mainland star Zanilia Zhao Liying in the film played the Herland King. During the shoot she was even linked in rumors with the Tang Monk Feng Shaofeng. Two nights ago they did not avoid each other due to rumors. Zhao Liying said that this was her first film promotion in Hong Kong and her first big film production. She was very happy to be able to work with them.
When Feng Shaofeng was asked about the rumor, he awkwardly shook his head. Sing Sing joked, "Of course it's true, when it was written it was true, but whether it is real you have to ask him." Xiao Shenyang explained for him that the relationship between the Herland King and the Tang Monk was real.