Chrissie Chau
Stephy Tang (THE EMPTY HANDS)
Teresa Mo (TOMORROW IS ANOTHER DAY)
Sylvia Chang (LOVE EDUCATION)
Zhou Xun (OUR TIME WILL COME)
Louis Koo
Ling Man Lung is nominated for Best Actor with his first role
29+1 receives 7 nominations and Chrissie Chau, Kearen Pang and Joyce Cheng are pleased
Michael Ning says that he is too nervous and has no knack for hosting after saying Supporting Actress instead of Leading Actress
Ivana Wong cannot rip open the envelope no matter how hard she tries
Derek Yee says that Charlene Choi can be the host as well as the guest performer
Philip Keung is moved to tears with the nomination this year
Yasuaki Kurata
Chapman To says that if he wins his wife Kristal Tin would be the happiest
on.cc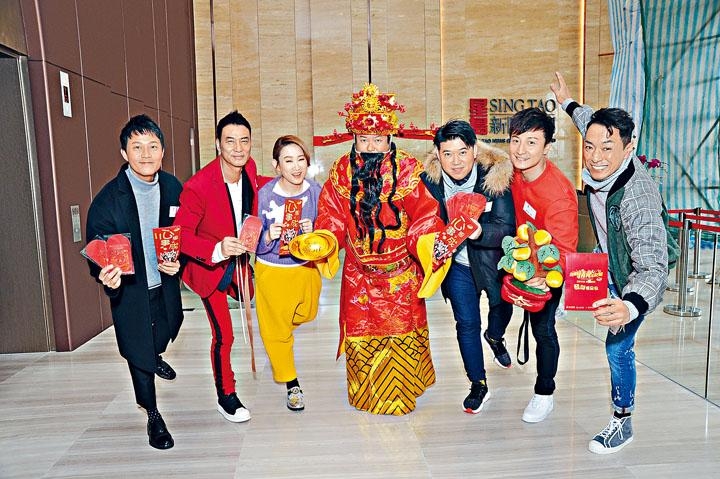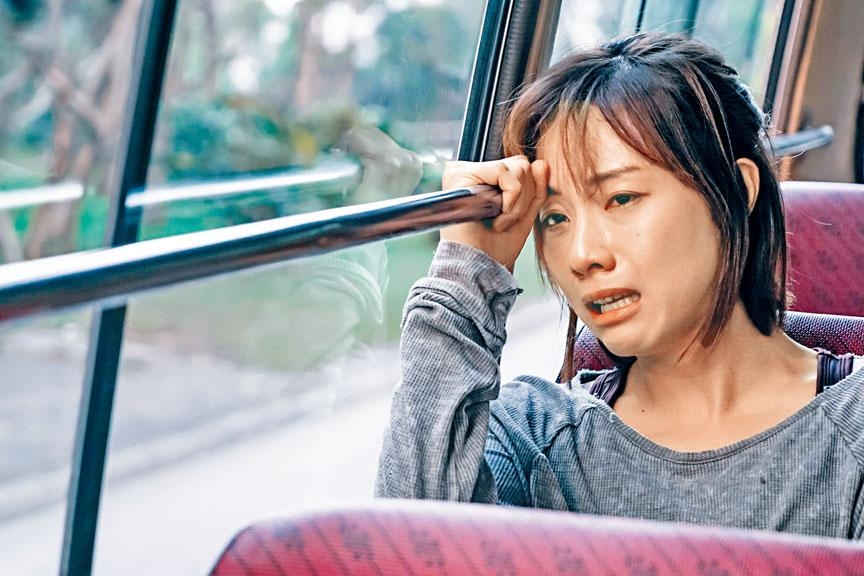 Stephy Tang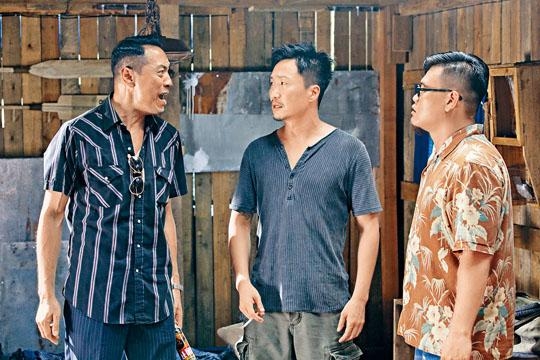 Philip Keung says that lately he has been exercising more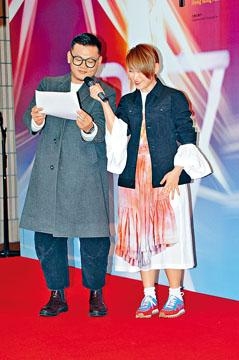 courtesy of singtao.com
SHOCK WAVE's Andy Lau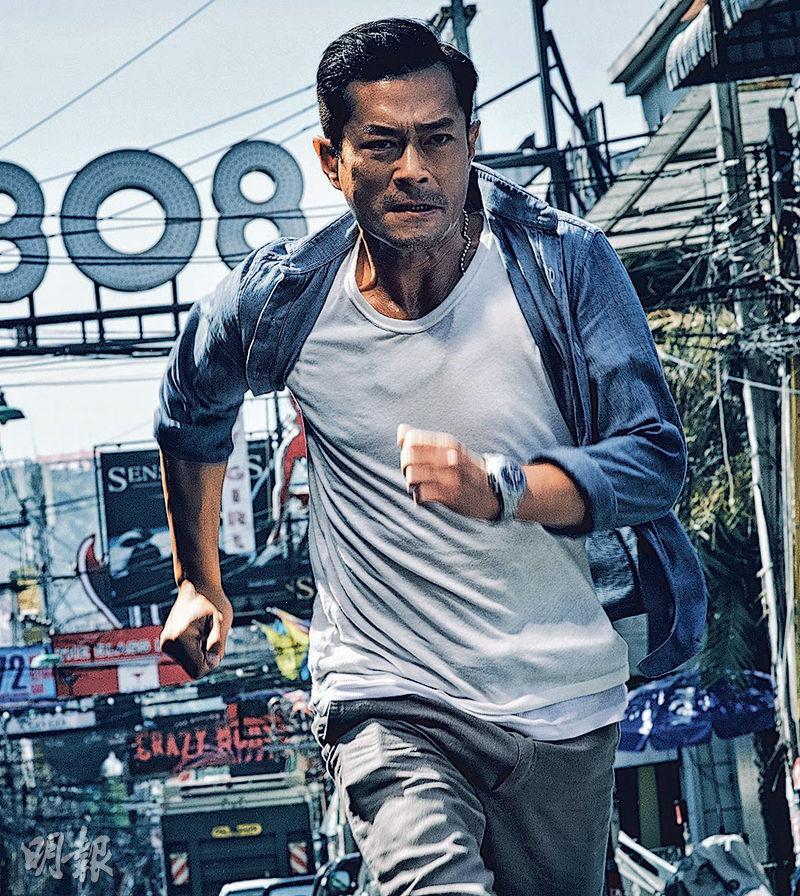 PARADOX's Louis Koo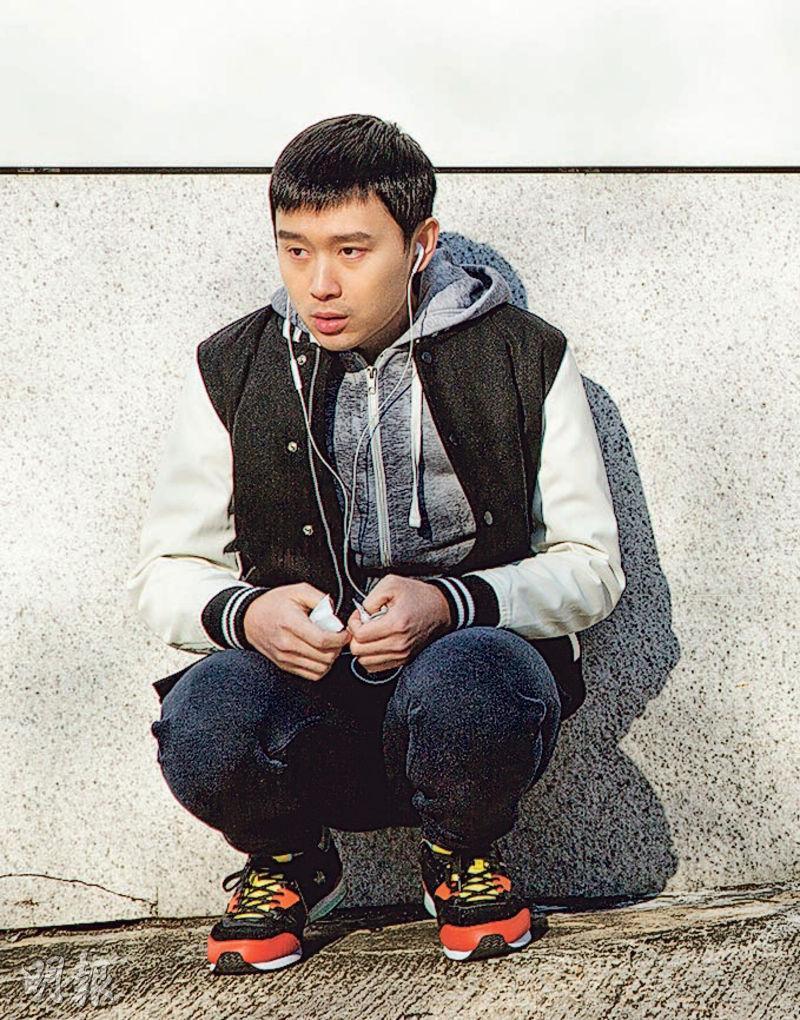 TOMORROW IS ANOTHER DAY's Ling Man Lung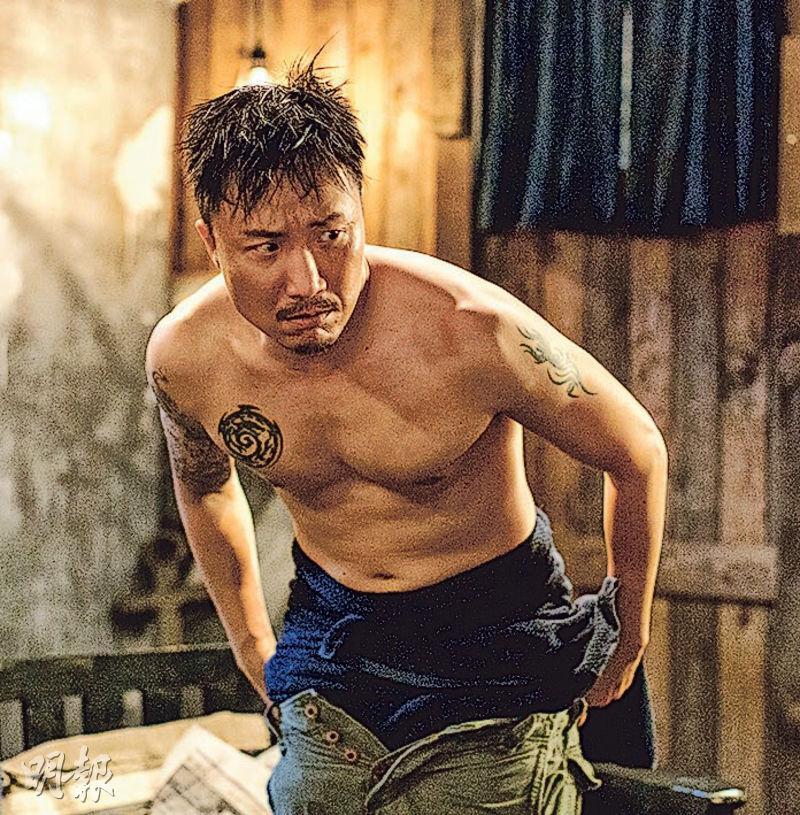 CONCERTO OF THE BULLY's Ronald Cheng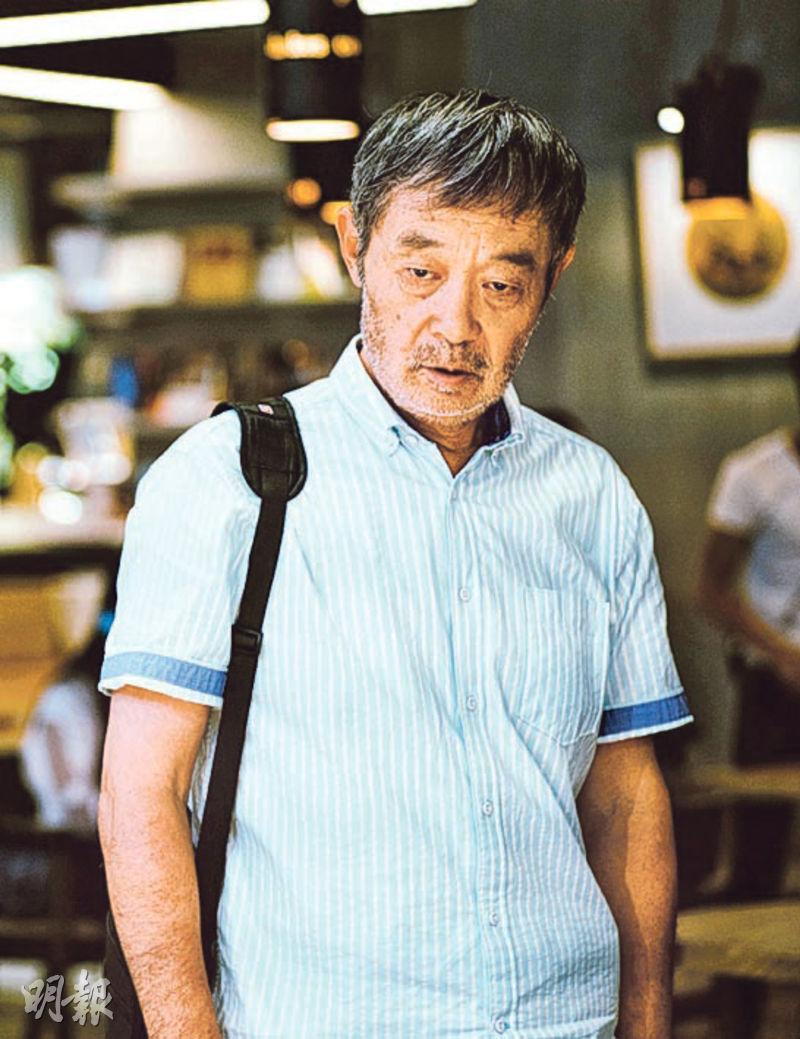 LOVE EDUCATION's Tian Zhuangzhung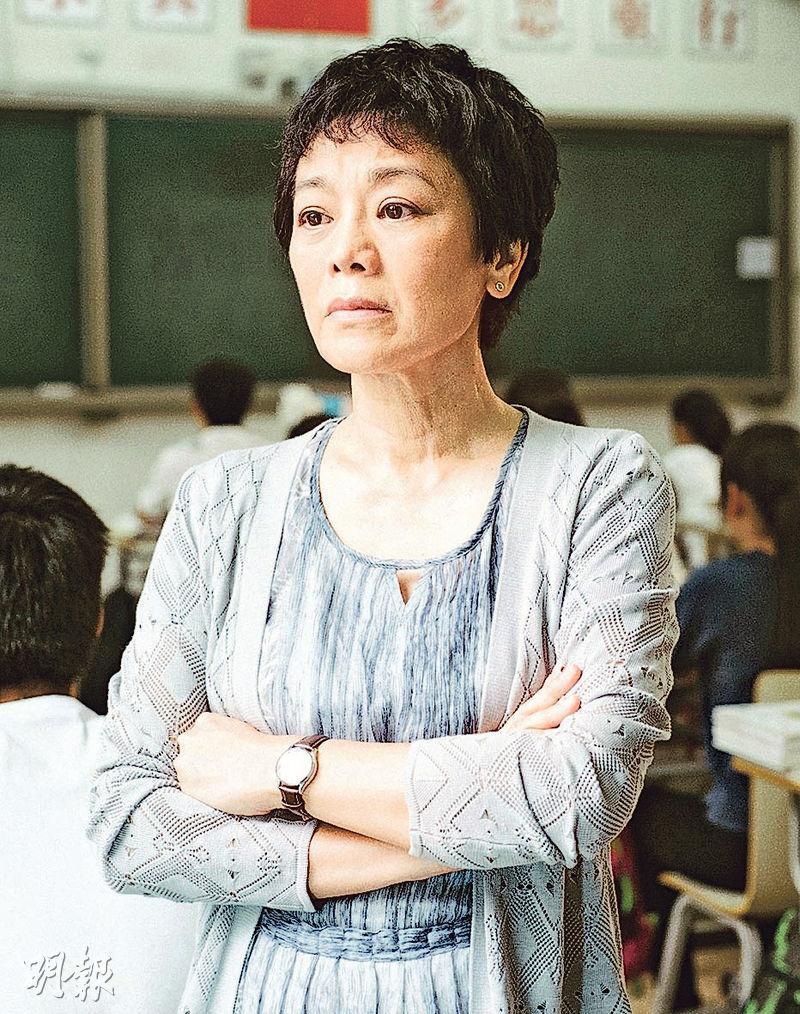 LOVE EDUCATION's Sylvia Chang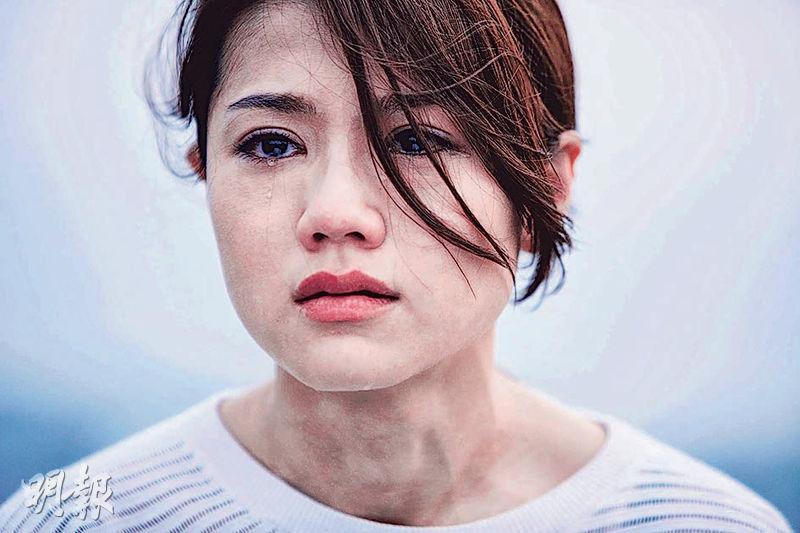 29+1's Chrissie Chau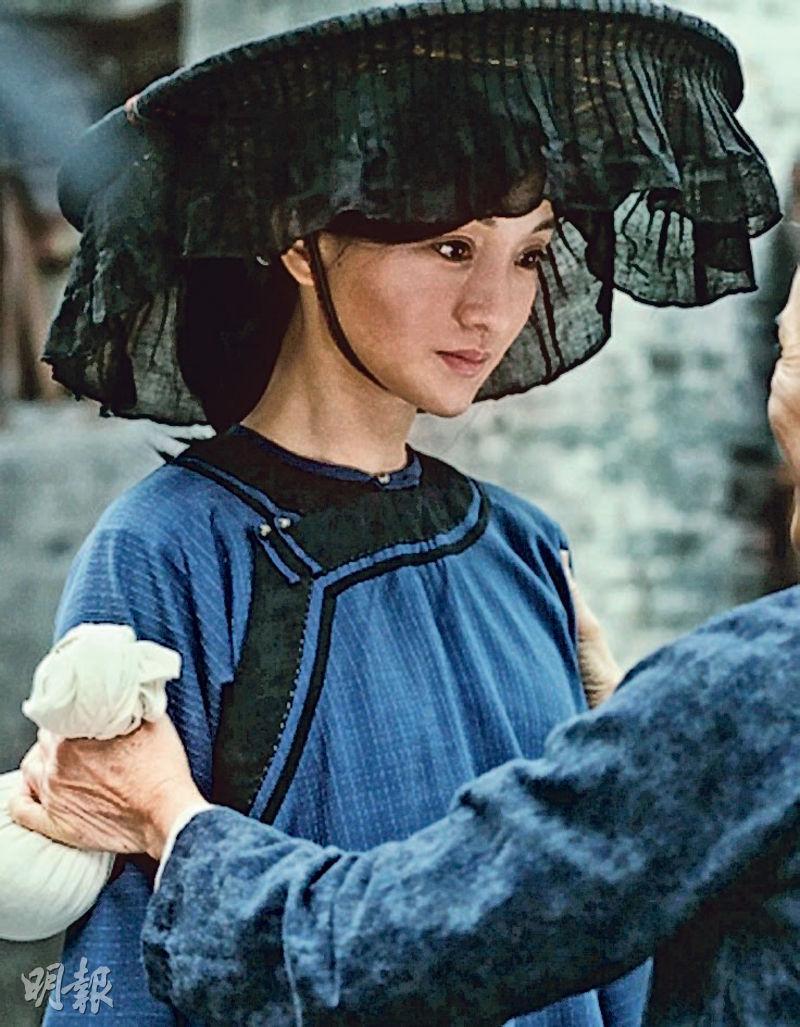 OUR TIME WILL COME's Zhou Xun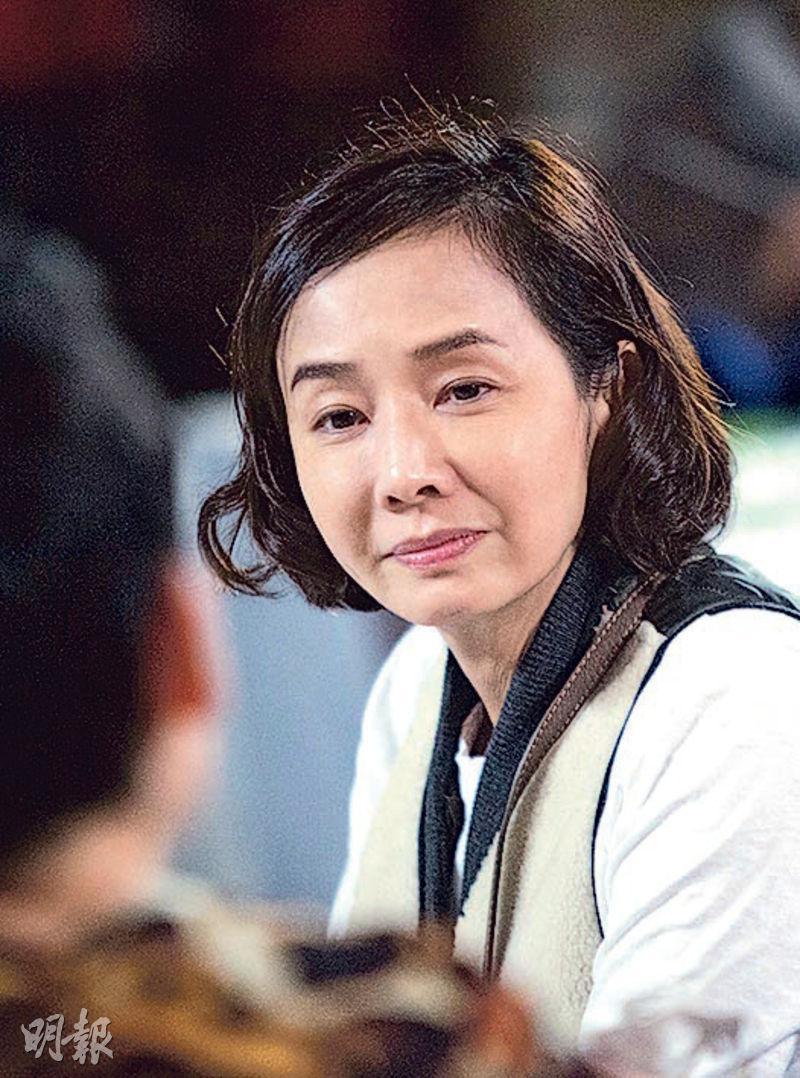 TOMORROW IS ANOTHER DAY's Teresa Mo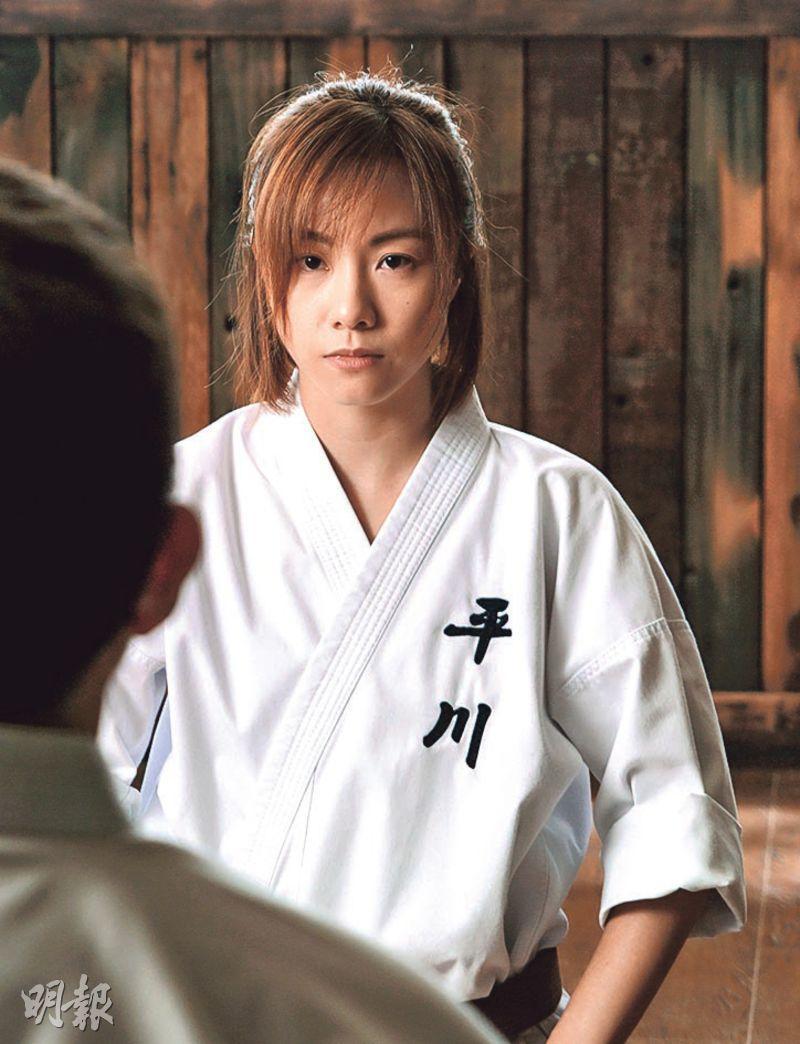 THE EMPTY HANDS' Stephy Tang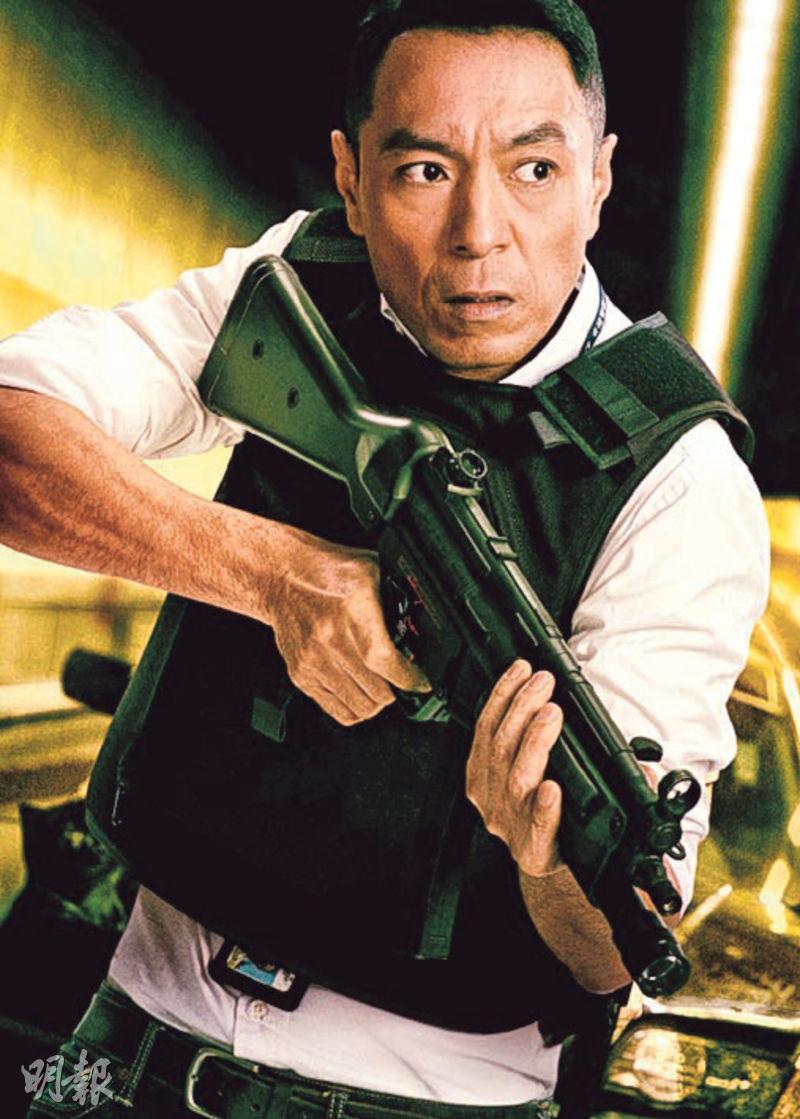 SHOCK WAVE and CONCERTO OF THE BULLY's Philip Keung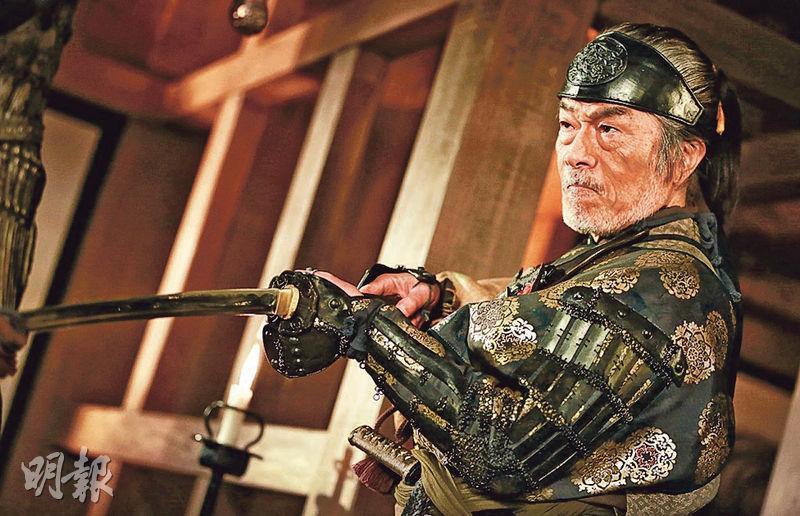 GOD OF WAR and THE EMPTY HANDS' Yasuaki Kurata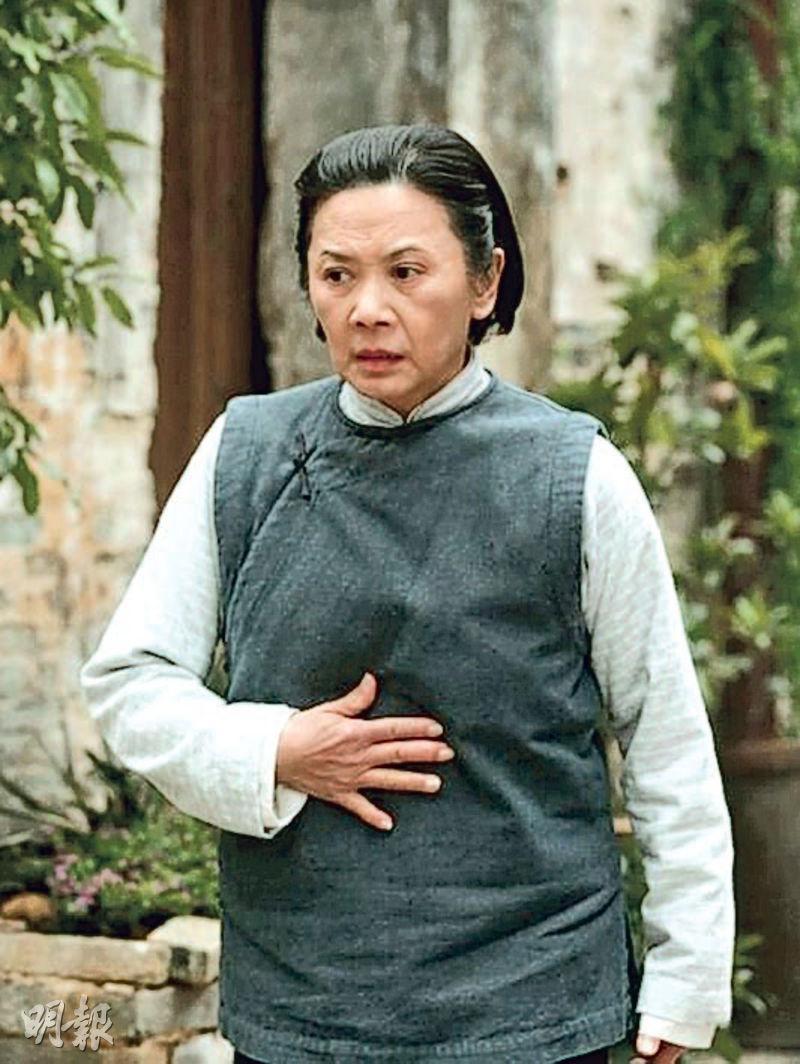 OUR TIME WILL COME's Deanie Ip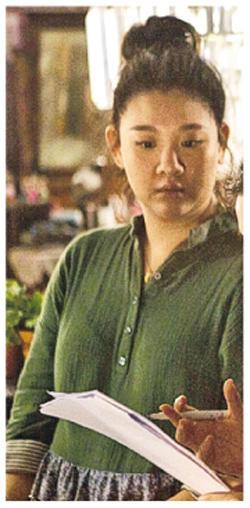 29+1's Joyce Cheng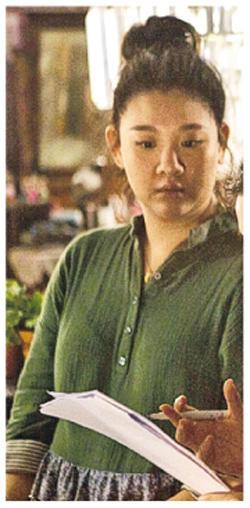 29+1's Joyce Cheng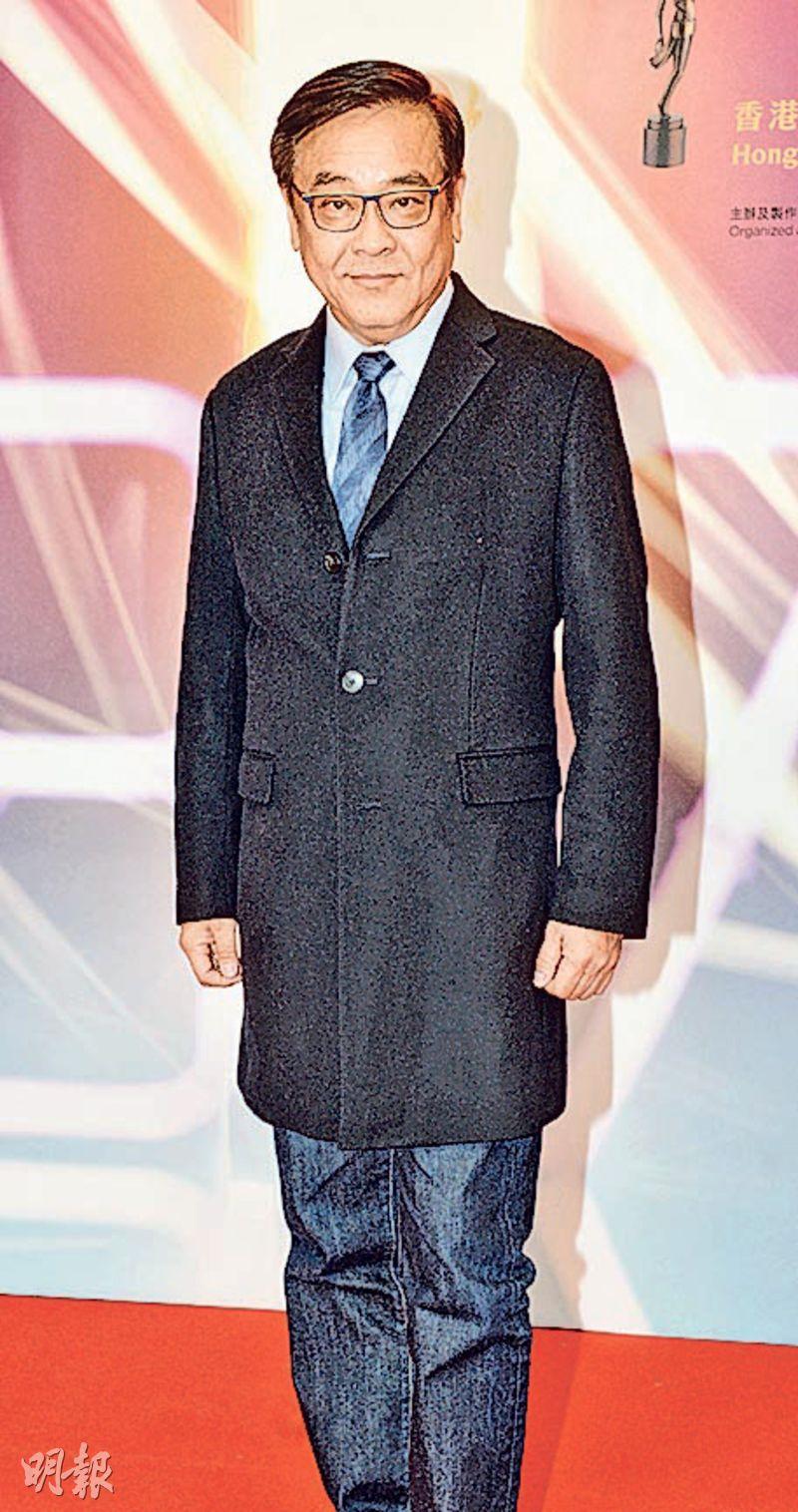 Hong Kong Film Award Association chief Derek Yee says that Charlene Choi has ample stage experience to be a successful host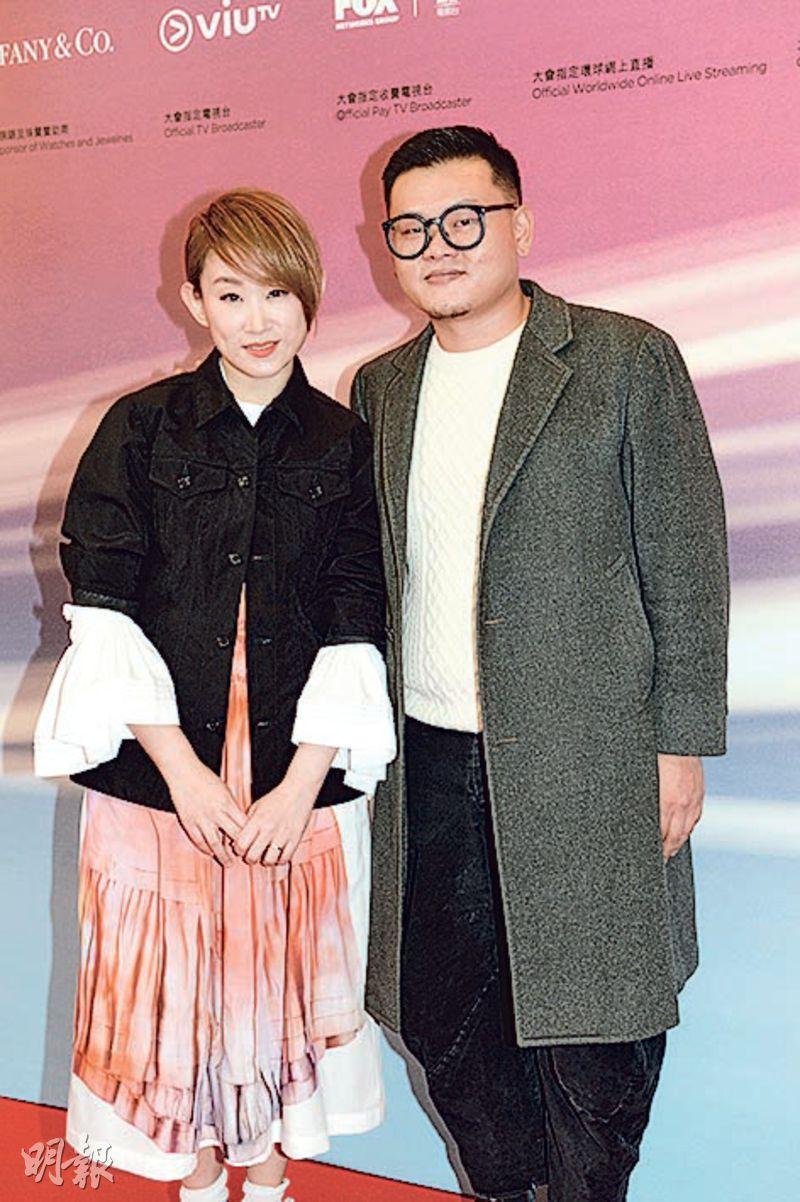 Ivana Wong and Michael Ning are only responsible for announcing the nominations but still make mistakes from being nervous
courtesy of mingpao.com
The Hong Kong Film Award Association yesterday held a press conference to announce the 37th Hong Kong Film Award will take place on April 15th at the Hong Kong Cultural Center and the nominations in the 19 categories. OUR TIME WILL COME (MING YUET GEI SI YAU) received the most nominations with 11. LOVE EDUCATION (SEUNG OI SEUNG CHUN) and PARADOX (SAT POR LONG TAM LONG) each received 9 nominations. New comer Ling Man Lung would challenge elders like Andy Lau Tak Wa and Louis Koo Tin Lok for Best Actor.
Ling Man Lung with the film TOMORROW IS ANOTHER DAY (WONG GUM FA) was nominated for Best New Performer as well as Best Actor with PARADOX's Koo Tin Lok, CONCERTO OF THE BULLY (DAI LOK SI WAI OI PUI LOK)'s Ronald Cheng Chung Kei, SHOCK WAVE (CHAK DAN JUEN GA)'s Lau Tak Wa and LOVE EDUCATION's Tian Zhuangzhuang; Best Actress nominees aside from TOMORROW IS ANOTHER DAY's Teresa Mo Shun Kwan, LOVE EDUCATION's Sylvia Chang (Cheung Ngai Ga) and OUR TIME WILL COME's Zhou Xun also included the first time nominees THE EMPTY HANDS (HUNG SAU DOH)'s Stephy Tang Lai Yun and 29+1's Chrissie Chau Sau Na; As for Best Supporting Actor, Philip Keung Ho Man received two nominations for CONCERT OF THE BULLY and SHOCK WAVE. His competition included THE EMPTY HANDS' Yasuaki Kurta, LOVE OFF THE CUFF's Paul Chun Pui and PARADOX's Gordon Lam Ka Tung. Best Supporting Actress nominees were VAMPIRE CLEANUP DEPARTMENT (GAU GEUNG CHING DOH FU)'s Susan Shaw Yam Yam, OUR TIME WILL DAY's Deanie Ip Tak Han, 29+1's Joyce Cheng Yun Yi, SOMEWHERE BEYOND THE MIST (LAN TIN BAK WON)'s Baby Bo Pui Yu and LOVE EDUCATION's Estelle Wu. Vying for Best Director were 29+1's Kearen Pang Sau Wai, SHOCK WAVE's Herman Yau Lai To, OUR TIME WILL COME's Ann Hui On Wa, LOVE EDUCATION's Sylvia Chang and PARADOX's Wilson Yip Wai Shun.
This year's Hong Kong Film Award host will have Louis Cheung Kai Chung in place of Ronald Cheng Chung Kei, with Cheng Chung Kei's former wife Charlene Choi Cheuk Yin. Hong Kong Film Award Association chief Derek Yee Tung Sing said, "When we contacted Ah Sa, she wasn't confident that she would be able to do the job and felt the pressure. However we have confidence in Ah Sa because she has stage experience." Why did he not ask Cheng Chung Kei to stay on as a host with Ah Sa? He asked reporters why. Reporters said that they were married. Siu Bo said, "I didn't even remember until you mentioned it. I haven't asked my former girlfriend either. (Did you ask Maggie Cheung Man Yuk?) The audience is too young to know."
Yesterday Ivana Wong Yuen Chi and Michael Ning (Bak Chi) were responsible for the announcements. Ivana was so nervous that she ripped the list. Bak Ji said Supporting Actress instead of Leading Actress and was often tongue tied.
Lau Tak Wa with SHOCK WAVE was nominated for Best Actor. He said, "Thank you everyone for your love of the SHOCK WAVE character. This character was created by design, to be recognized of course is something to be happy about. Actually I thought the bomb expert gives people a very distant and very hard to come in contact feeling, but in real life, he really lives around everyone, very close to them. This time the film and the character received everyone's recognition. I sum it up with 'I will keep trying!'"
Cheng Chung Kei happily said, "I am already crazy happy about the nomination, it's very rare to be able to make a movie about music because it is few in Hong Kong. I have to congratulate the director at the same time, to have such a heart to make this subject. Thank you voters. This year I can finally watch in the audience."
Koo Tin Lok was very excited. "I am very grateful for the voters and the audience for the recognition. I want to give special thanks to then entire PARADOX team, director Yip Wai Shun, producers Mr. Cheang Pou Soi and Mr. Paco Wong, my co-stars Tony Jaa, Wu Yue, Chris Collins and Cai Jie, and to give a special congratulation to Ka Tung and my on screen daughter Hanna on her Best New Performer nomination. I am happy for her! Most importantly I have to thank action director Hung Kam Bo for his attentive direction, from which I benefit a lot. Congratulations Big Brother Big on the nomination! It absolutely is not easy to be able to run into a team with such heart, thus I am full of confidence in the team and myself. I hope to receive good results at the presentation ceremony!"
Best Actor and Best New Performer nominee Ling Man Lung responded, "Thank you very much to the awards for this recognition and encouragement, I am very excited and happy to be nominated. To be nominated with elders I saw on the silver screen when I was little, I am very surprised and grateful. I really never even imagined it. I will keep working hard!"
First time Hong Kong Film Award nominee Chau Sau Na happily said, "this nomination to me is this New Year's best gift. I really never thought about it. My goal is for 29+1 to have different nominations. This time I am even happier about the director and Yun Yi being nominated as well. When Yun Yi called me I already knew what happened, I never expected to be so emotional. After seeing people continuously congratulating me, I was very emotional and touched. Of course I am the happiest about everyone on the team's nominations. Thank you to all who worked on the film. They really contributed a lot so we have this film to present to everyone."
Earlier winning the Hong Kong Film Critic Society Best Actress, Tang Lai Yun received the news of her first Hong Kong Film Award Best Actress nomination from colleagues while working in Nepal. She felt very happy and surprised and congratulated THE EMPTY HANDS for its numerous nominations. She also congratulated her other film SOMEWHERE IN THE MIST on its several nominations. She said, "Now I start to think about what to wear that night, thank you everyone for your support and encouragement."
Best Director nominee Pang Sau Wai was very happy and surprised. She said, "Seeing the film's many nominations I felt surprised. On a certain level I expected Chau Sau Na's nomination. When Yun Yi was nominated for Supporting Actress as well, I was very excited. In addition the film's Best Original Score and Song (nominations), I really wanted them to be recognized from the start so I was so happy that I was crying over their nominations. As for my own three, they were just too unexpected. I haven't been this excited in a long time. The nominations are already recognition, thank you to friends who voted."
Best Supporting Actor nominees with SHOCK WAVE and CONCERTO OF THE BULLY Keung Ho Man replied, "When I learned that I had two films nominated, I felt very surprised and happy. Because last year I was already nominated for Supporting Actor, I didn't know whether I would have the chance again this year. Last night I was fine until my manager sent me a message to congratulate me, then I stared at my wife and kept shedding tears. Thanks to SHOCK WAVE's director Yau Lai To and Lau Tak Wa for enabling me to perform time and again; thanks to CONCERTO's director Fung Chih Keung, Tin Kai Man for my chance to perform in this comedy. Sometimes I would still question my own substance, but I definitely would enjoy the entire process. Thank you to my family, my management company and friends who supported me."
Best Supporting Actor nominee Chun Pui said, "I am very happy! This year is my 70th year in film! To be nominated for the Hong Kong Film Award again I am very grateful!" Fellow Best Supporting Actor nominee Yasuaki Kurata said that he felt his blood rushing from the nomination and was very excited.
Best Supporting Actress nominee Cheng Yun Yi admitted that she was surprised. "Because I never thought that I would be nominated, because I wasn't familiar with this world of film. This world didn't belong to me, I am in music. So this is very crazy, very crazy!" Shaw Yam Yam excitedly said after hearing that she was nominated for Best Supporting Actress, "Wow, really with so many good actors and big films, I thought no way. Later when I was announced, I really was very happy."
Playing Koo Tin Lok's daughter in PARADOX, Hanna Chan was very surprised to be nominated for Best New Performer for her first film. "Because to me, I was already very lucky to be a part of PARADOX and play this character of Lee Wing Chi. I wanted to thank Director Yip Wai Shun the most, without him choosing me for this character I wouldn't have the chance to be nominated. This time I already gave my all to the performance, I thought that the nomination was already enough. I am pleased. My character ultimately had limited space to perform so I am not confident about winning. All the nominees are good actors, I won't seem them as competition because I am already very happy about being able to contribute to Hong Kong film. I really want to make movies for the rest of my life! Actually it doesn't matter who will win New Performer, instead I really want my on screen father Koo Tin Lok to win Best Actor. On the set I completely sensed his presence."
Best New Director nominees have an upper limit of directing two movies, thus LET'S EAT (HOI FAN LA!)'s Chapman To Man Chak was able to be nominated with THE EMPTY HANDS. To Man Chak said that his nomination was due to the team including Tang Lai Yan. "My New Director nomination means Hong Kong film lacks new directors! I am so bad that you know what's going on from the nomination! Haha!"
THE 37TH HONG KONG FILM AWARDS
http://hkfaa.com/winnerlist.html
BEST FILM
SHOCK WAVE
OUR TIME WILL COME
LOVE EDUCATION
CHASING THE DRAGON
PARADOX
BEST DIRECTOR
Kearen Pang (29+1)
Herman Yau (SHOCK WAVE)
Ann Hui (OUR TIME WILL COME)
Sylvia Chang (LOVE EDUCATION)
Wilson Yip (PARADOX)
BEST SCREENPLAY
Kearen Pang (29+1)
Ho Kei Ping (OUR TIME WILL COME)
Pang Ho Cheung, Jimmy Wan, Luk Yee Sum (LOVE OFF THE CUFF)
Sylvia Chang, You Xiaoying (LOVE EDUCATION)
Cheung King Wai (SOMEWHERE BEYOND THE MIST)
BEST ACTOR
Ronald Cheng (CONCERTO OF THE BULLY)
Andy Lau (SHOCK WAVE)
Tian Zhuangzhuang (LOVE EDUCATION)
Louis Koo (PARADOX)
Ling Man Lung (TOMORROW IS ANOTHER DAY)
BEST ACTRESS
Chrissie Chau (29+1)
Zhou Xun (OUR TIME WILL COME)
Stephy Tang (THE EMPTY HANDS)
Sylvia Chang (LOVE EDUCATION)
Teresa Mo (TOMRROW IS ANOTHER DAY)
BEST SUPPORTING ACTOR
Philip Keung (CONCERTO OF THE BULLY)
Philip Keung (SHOCK WAVE)
Yasuaki Kurata (THE EMPTY HANDS)
Paul Chun (LOVE OFF THE CUFF)
Gordon Lam (PARADOX)
Yasuaki Kurata (GOD OF WAR)
BEST SUPPORTING ACTRESS
Joyce Cheng (29+1)
Deanie Ip (OUR TIME WILL COME)
Estelle Wu (LOVE EDUCATION)
Susan Shaw (VAMPIRE CLEANUP DEPARTMENT)
Baby Bo (SOMEWHERE BEYOND THE MIST)
BEST NEW PERFORMER
Larine Tang (THE YUPPIE FANTASIA 3)
Stephanie Au (LOVE OFF THE CUFF)
Hanna Chan (PARADOX)
Ling Man Lung (TOMORROW IS ANOTHER DAY)
Rachel Leung (SOMEWHERE BEYOND THE MIST)
BEST CINEMATOGRAPHY
Nelson Yu (OUR TIME WILL COME)
Tam Wai Ka (THE EMPTY HANDS)
Mark Lee Ping Bing (LOVE EDUCATION)
Jason Kwan (CHASING THE DRAGON)
Kenny Tse Chung To (PARADOX)
BEST FILM EDITING
William Chang Suk Ping, Shirley Yip (IN YOUR DREAMS)
Azreal Chung (SHOCK WAVE)
Mary Stephen, Kong Chi Leung (OUR TIME WILL COME)
Li Ka Wing (CHASING THE DRAGON)
Wong Hoi (PARADOX)
BEST ART DIRECTION
Yoshihito Akatsuka, Liao Hueili, Guo Zhongshan
(JOURNEY TO THE WEST: THE DEMONS STRIKE BACK)
Man Lim Chung, Billy Li (OUR TIME WILL COME)
Irving Cheung (THE EMPTY HANDS)
Eric Lam (WUKONG)
James Cheung (CHASING THE DRAGON)
BEST COSTUME AND MAKE UP DESIGN
Bruce Yu, Lee Pik Kwan (JOURNEY TO THE WEST: THE DEMONS STRIKE BACK)
Man Lim Chung, Polly Chan (OUR TIME WILL COME)
Bruce Yu, Lee Pik Kwan (WUKONG)
Yee Chung Man, Bruce Yu, Kwok Suk Man (CHASING THE DRAGON)
Dora Ng (THIS IS NOT WHAT I EXPECTED)
BEST ACTION CHOREOGRAPHY
Li Chung Chi (THE BRINK)
Yuen Cheung Yan, Yuen Shun Yi (THE THOUSAND FACES OF DUNJIA)
Ku Huen Chiu (WUKONG)
Yu Kang, Yuen Bun, Yan Hua (CHASING THE DRAGON)
Sammo Hung (PARADOX)
BEST ORIGINAL FILM SCORE
Wong Ngai Lun, Janet Yung Wai Ying (29+1)
Peter Kam (CONCERTO OF THE BULLY)
Joe Hisaishi (OUR TIME WILL COME)
Veronica Lee (THE EMPTY HANDS)
Kay Huang (LOVE EDUCATION)
BEST ORIGINAL FILM SONG
FAKE A SMILE (FOR HECTOR) (29+1)
Composer: Subyub Lee
Lyrics: Subyub Lee
Performer: Subyub Lee
AN UNHEARD MELODY (CONCERT OF THE BULLY)
Composer : Peter Kam
Lyrics: Chen Shaoqi
Performer: Ronald Cheng
FLOWERS IN BLOSSOM (LOVE EDUCATION)
Composer: Kay Huang
Lyrics: Lam Kwun Fan
Performer: Tan Weiwei
ALWAYS FOREVER (VAMPIRE CLEANUP DEPARTMENT)
Composer: ToNick
Lyrics: Leung Pak Kin, Gingerlemon Cola
Performer: ToNick
WHEN I LOVE YOU (THIS IS NOT WHAT I EXPECTED)
Composer: Chan Kwong Wing
Lyrics: Han Han
Performer: Cheer Chen
BEST SOUND DESIGN
Kinson Tsang, Yiu Chun Hin (JOURNEY TO THE WEST: THE DEMONS STRIKE BACK)
Nip Kei Wing, Ip Su Kei (SHOCK WAVE)
Tu Duchih, Wu Shuyao (OUR TIME WILL COME)
Hao Gang, Wang Chong (WUKONG)
Kinson Tsang, George Lee Yiu Keung (PARADOX)
BEST VISUAL EFFECTS
Park Youngsoo, Kim Wook (JOURNEY TO THE WEST: THE DEMONS STRIKE BACK)
Jang Seongho, Park Youngsoo, Son Ohhyoung (THE THOUSAND FACES OF DUNJIA)
Yee Kwok Leung, Chui Tak Piu, Jules Lin Chu Yue, Lok Ho Ka Chuen
(SHOCK WAVE)
Victor Wong, Eman Tse (THE FOUNDING OF AN ARMY)
Henri Wong, Eric Xu (WUKONG)
BEST NEW DIRECTOR
Kearen Pang (29+1)
Jonathan Li (THE BRINK)
Chapman To (THE EMPTY HANDS)
Derek Hui (THIS IS NOT WHAT I EXPECTED)
Chan Tai Lee (TOMORROW IS ANOTHER DAY)
BEST FILM FROM MAINLAND AND TAIWAN
THE GREAT BUDDHA+
THE BOLD, THE CORRUPT AND THE BEAUTIFUL
YOUTH
DUCKWEED
WOLF WARRIOR II
PROFESSIONAL SPIRIT AWARD
Pauline Yeung