courtesy of on.cc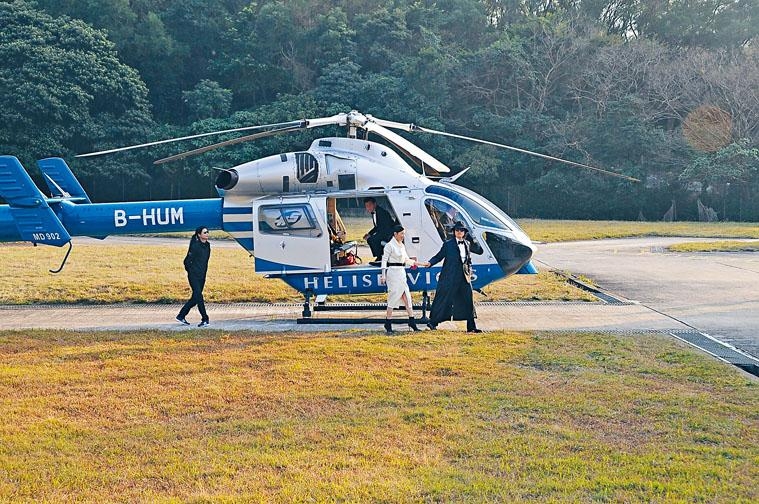 courtesy of singtao.com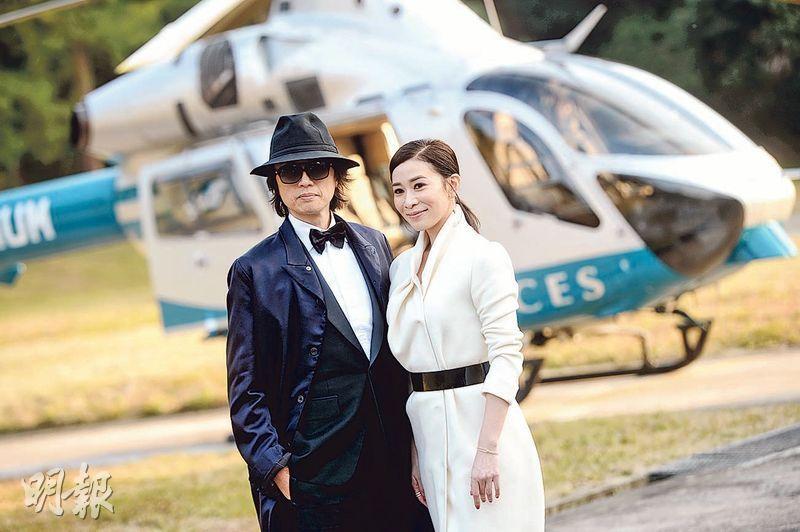 courtesy of mingpao.com
The Lunar New Year film AGENT MR. CHAN (DUNG DUK DUT GUNG) leads Dayo Wong Tze Wah and Charmaine Sheh Sze Man yesterday promoted the new film with a helicopter ride. Tze Wah was dressed like James Bond. He said tha when he was on the helicopter he realized that Hong Kong actually had a lot of green vegetation and not just skyscrapers. He hoped that everyone would learn to cherish it. Tze Wah also said that he tried to put on a disguise to see audience reaction, but in the end he was recognized. This year he would change his method and wear face paint instead.
Wong Tze Wah said that he did not have a chance to ride the helicopter in the film, but he joked that he has ridden on everything. He even rode on a rocket, but it was the toy rocket in his childhood. Thus he would wait to see if the boss would let him take a rocket to space in the next film.
Tze Wa and Ah Sheh did not have any fear of heights, but while the helicopter the crew turned on their phones to take photos. Tze Wah joked, "I am the most rule following special agent, I was trained to know danger!" As for box office expectation, Tze Wah was optimistic but cautious. He did not have a maximum, he just hoped for just enough. He wanted however much the audience felt the movie could make. He believed that during the Lunar New Year the audience would be more lenient, he would be the happiest about a little more than just right. Would he make a sequel? He said that would depend on the audience reaction.
Tze Wah said that so far he still has not been able to shut down for the New Year because he had to keep promoting. Ah Sheh even had to go the flower market to sell "Sexy Man" (Sheh Sze Man). She joked, "Next year when I work at the New Year market, you have to come and help!" Tze Wah said, "Then you should sell the Sheh Sze Man rubber dolls!"
Ah Sheh revealed that she had to work on Valentine's Day while Tze Wah would celebrate the New Year. However he would make time to don a disguise and go to the movies for audience reaction. He admitted that years ago he put on a fake mustache and fake buckteeth but finally was recognized. This year he might put on face paint.
Tse Wah and Ah Sheh were extremely tense about last night's premiere because they have not seen the film yet. They felt like they were getting a report card.