Tony Leung Chiu Wai likes comedy and brings the audience joy
Tony Leung Chiu Wai looks serious but is full of humor
courtesy of on.cc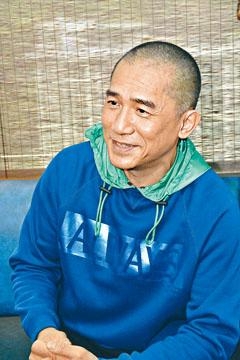 courtesy of singtao.com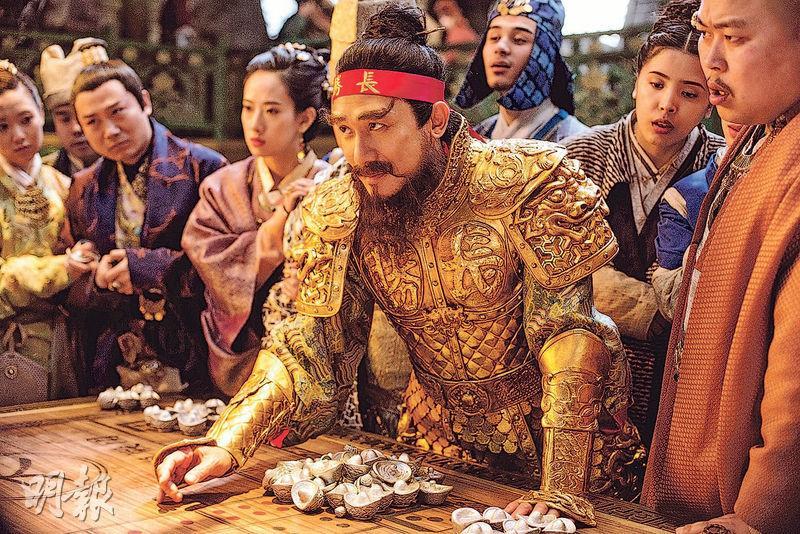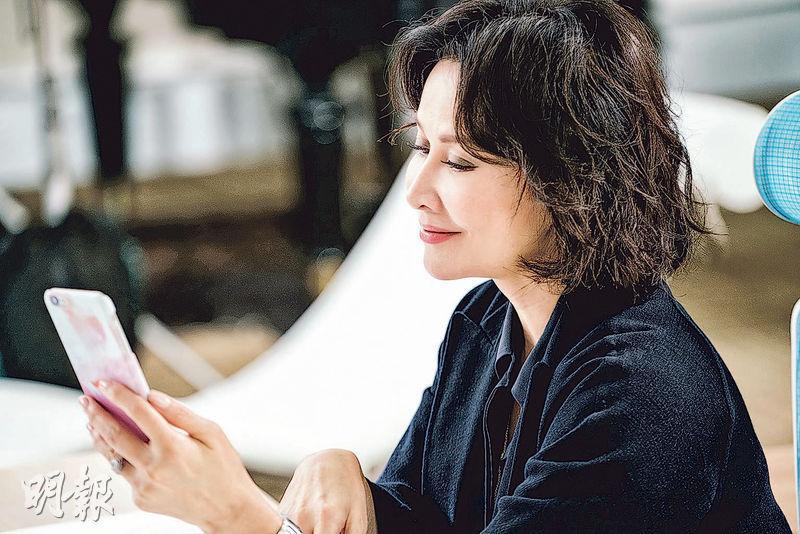 Carina Lau says after making a Lunar New Year comedy she understands why Tony Leung Chiu Wai likes comedy
courtesy of mingpao.com
After years away from a Lunar New Year film, Tony Leung Chiu Wai's fantasy comedy MONSTER HUNT 2 will celebrate the Lunar New Year with everyone. Wai Jai said that he had a lot of fun from making this film and revealed that the film company was interested in a spin off. Wai Jai and his wife Carina Lau Ka Ling both have Lunar New Year comedy releases. He felt that he was funnier than his wife, that he was too serious before. As he grew older he understood that he should not mind too much about a lot of things and laugh them off!
Wai Jai said that he took the fantasy film because when he made SEE YOU TOMORROW in Shanghai he would watch a lot of movies on his free time. "I saw the first MONSTER, which reminded me of watching cartoons when I was little. This time the co-star Bai Baihe was also an actress I liked. I thought her LOVE IS NOT BLIND performance was decent. Later the boss showed me the script and I thought the character was very interesting. Director Raman Hui Sing Ngai was very nice, very kind, very childlike. Working together was a lot of fun. The team was very professional too. It was tougher because the first few weeks of work was in the deep winter of Beijing. We even had to work overnight outside in a dozen or so degrees below zero (Celsius). It was truly very hard to ake. Aside from the bad weather, the entire collaboration was very pleasant." Former children program 430 SPACE SHUTTLE host, Wai Jai joked, "I never thought that I did a children program 35 years ago, 35 years later I could still make a movie for kids. That's pretty cute."
Would he make more comedy? Wai Jai said, "I don't know, I like comedy but I made 3 movies in a row -- EUROPE RAIDERS (AU JAU GUNG LEUK), THEORY OF AMBITION (FUNG JOI HEI S) and MONSTER HUNT 2. I have to rest a little. I also want to spend more time with Mama, take her to eat a little and walk around a little. So this year I will reduce production." However Wai Jai's fans did not need to worry. Wai Jai revealed that boss Bill Kong Chi Keung has already checked his schedule as they would make the MONSTER HUNT spin off this year.
Wai Jai's acting was already beyond any doubt, but he said that this comedy stumped him. He said that he had scenes with several cartoon characters in the film, but during the shoot he had to ac with air. He had to do a lot of homework before hand. Wai Jai said, "I have to think of their expressions before knowing how to react. So I asked Boss Kong for a raise! (Did you end up with a personality split?) No, I just have to think of their reaction. (Did you not dare to move?) The only hardest part is Dum Dum and I, because we were both down of our luck good brothers we were constantly fighting. However we really liked each other. I asked the director, 'Could I hold Dum Dum?' The director said, "No, because it would be very hard to draw'. 'Could I lie on top of it to yell at it?' The director said, 'No, the best would be not too be too close to it.' I thought if we had no physical contact I couldn't sense it. So far technology couldn't resolve this problem. I told the director to hurry up with a resolution as we still had a sequel to make. During rehearsal we could put Dum Dum next to me, but during the shoot we had to take Dum Dum away. However this experience should be helpful to create and design ideas next time."
During that period would he constantly talk to himself? Wai Jai joked that he normally talked to himself. "I just do what I normally do, which I think it's better. I am in control, I don't have anyone to drag me down." The humorous Wai Jai during the interview was very different from the past quiet one, which made those around him sense his joy as well. Did he feel happier after making this comedy? Wai Jai admitted that they really had a lot of fun from working together. A lot of the crew knew each other for a long time. For example he met the producer during his training class. When they studied communication at Baptist, he performed in his graduation work. The director was very nice, which was very scarce.
This Lunar New Year, his wife Lau Ka Ling also had a Lunar New Year film release. Ka Ling also said that she was happier after making a comedy. Was Wai Jai's emotions related to making a comedy? Wai Jai said, "I don't know, it has some connection."
Ka Ling also boasted that her acting was better than her husband's, so she did not need advice from him about comedy. Wai Jai said, "That's right, of course not, she's better than me so why would she need advice? She would only criticize me, no criticism, just suggestions." Who did Wai Jai feel was better in acting? Wai Jai said that he never felt whose acting was better because each actor was different with their own style. If they were all playing the same character then they could be compared.
When asked who was funnier between him and Ka Ling, Wai Jai was less courteous. "I am funnier. Due to age, I don' have to take a lot of things too seriously. Sometimes I can even return to the silliness of a child, sometimes I can be a little humorous. (Did you mind open?) That's right, I feel I used to be too serious. (What opened up your mind?) It's not one or two things, I understood that I didn't need to be too serious about a lot of things. I didn't need to mind too much. I can laugh them off. (Does Ka Ling like you serious or funny?) Both, of course it's serious with a little humor."