courtesy of on.cc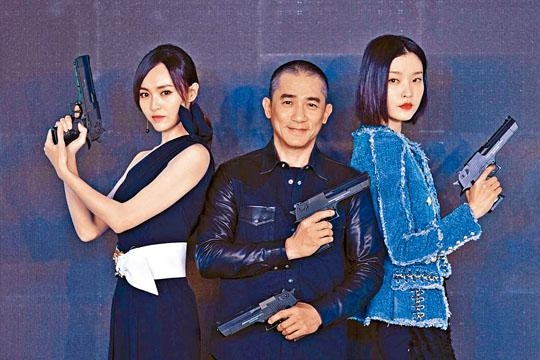 courtesy of singtao.com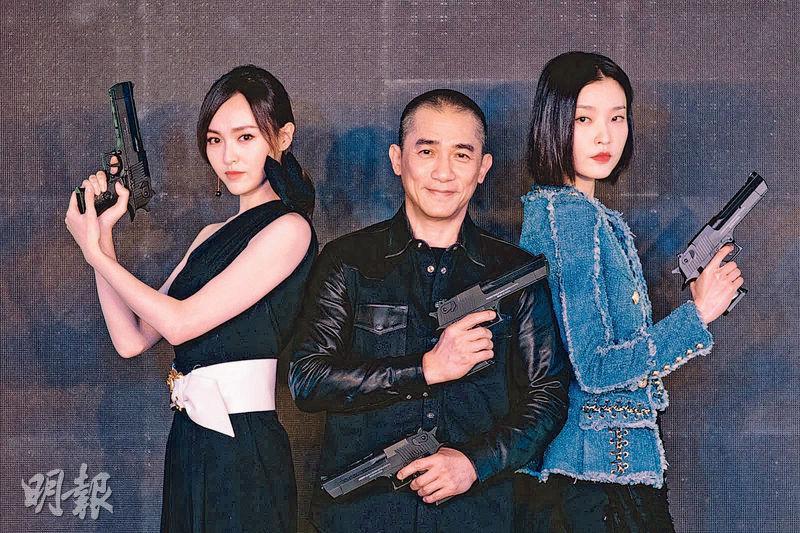 Tony Leung Chiu Wai is lucky to be accomnpanied by Tang Yan and Du Juan
courtesy of mingpao.com
The Tony Leung Chiu Wai, Kris Wu, Tang Yan, Du Juan starred, Jingle Ma Chor Sing directed action film EUROPE RAIDERS (AU JAU GUNG LEUK) yesterday held a Beijing press conference and revealed its latest teaser. Leung Chiu Wai humorously talked about almost becoming a "fireball" while shooting the skiing scene. Because the ski suit was very hard to put on and it added a lot of LED lights, during the shoot they shorted out. In the beginning he didn't notice, then he felt pain on his skin and smelled the burn. It was even smoking, so he rushed to take off the ski suit. A lot of it was already burnt through. If he discovered it later, the result would be hard to imagine. Now looking back he was very scared. He jokingly told the team, "Next time you have to have fire extinguishers ready!"
Tang Yan said that the rooftop running scene was particularly interesting as she and Wai Jai jumped back and forth and flipped over and over. They ran for several days. On the other hand Du Juan said tha in the films she picked up a lot of skills as she had many cool stunts. Wu Yifan sent a video and said that the special agent he played teamed up with Leung Chiu Wai, but he kept his lips sealed about the mission in the film.
The three leads were asked about their on screen relationships. When Leung Chiu Wai was asked about his relationship with Du Juan, he changed the subject. "You ask her!" The audience cracked up. During the interactive segment, they teamed up to be "special agents". Tang Yan and Du Juan pointed guns at each other as Leung Chiu Wai had two guns on both. Their relationships became a mystery with danger at every turn.
The film released its teaser. In it the leads appeared and showed off their skills. Leung Chiu Wai ran on the rooftop, fought alone and calmly smiled; Wu Yifan jumped from a bridge; Tang Yan carried a gun and kicked; Du Juan flew over roofs and walked on walls. With the strong rhythm of the music car chases, explosions and fierce fights began. As the scene changed, the good looking special agent team approached with a humorous monologue. "With this line up, to stand in the center you must have a strategy."