courtesy of on.cc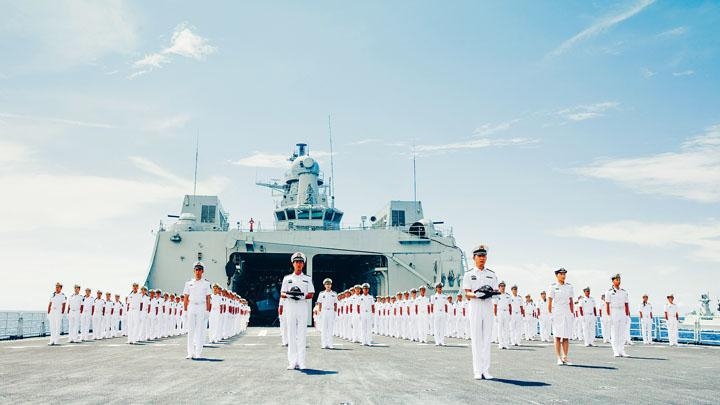 courtesy of singtao.com
"Demon Director" Dante Lam Chiu Yin's action film OPERATION RED SEA after a week in release in the Mainland took over the top box office from DETECTIVE CHINATOWN 2 on the 22nd. Its admission rate even pulled away from DETECTIVE 2, MONSTER HUNT 2 and THE MONKEY KING 3. Yesterday OPERATION RED SEA even broke the 1.5 billion RMB mark for the top 15th spot in the highest grossing film history in the Mainland. Some predicted that the film might be able to reach 3.646 billion RMB and replaced the Stephen Chow Sing Chi directed MERMAID (MEI YUN YU)'s over 3.3 billion RMB box office!
Lam Chiu Yin replied with a smile, "If this really happens, to me of course it would be a happy thing. The rarest is for the audience to recognize everything in this film. Even better for me is, from now on I can do things that I want to do even more. I hope to be able to make something even bigger, and even more entertaining!"
Lam Chiu Yin has already become both quality and box office guarantee. As for his future film production plans, he had two major conditions. "First is creative space. Each film's topic is something that I want to express. Otherwise making a movie would be meaningless; the other is production criteria. In the past many films put money on the stars. I hope this film of mine can make investors believe that a sincere and seriously produced film s worth spending the money for the audience to see." He planned to challenge grand scale heavyweight productions without forgetting Hong Kong. "I am in negotiation with Emperor Motion Pictures boss Mr. Yeung (Dr. Albert Yeung Sau Sing) for a crime action drama set in Hong Kong. Previously TO THE FORE and OPERATION MEKONG were a little distant from Hong Kong. I want to make a movie that is closely connected to Hong Kong again."